ERCP and Duodenoscope Infection Lawsuits
A jury handed up a $6.6 million verdict in the first lawsuit against duodenoscope makers in 2017. Lawsuits claim the scopes spread "superbug" infections that killed 35 people and sickened hundreds of others at more than 40 different hospitals.
People began filing duodenoscope lawsuits after several U.S. hospitals experienced infection outbreaks starting in 2010. The infections often included antibiotic-resistant bacteria. More than 400 patients were infected, dozens more were exposed and several people died.
The design of duodenoscope models named in lawsuits left small nooks and crannies in the tip. The Centers for Disease Control and Prevention determined this design flaw created hiding places for bacteria. It also made the devices difficult to sterilize between procedures. Federal investigators determined the design flaw allowed bacteria to survive even when hospital staff followed manufacturers' cleaning instructions.
Duodenoscopes are long, flexible tubes that are snaked down a patient's throat, through the stomach and into the small intestine. Their tips contain a camera and can be fitted with different medical instruments to carry out different procedures.
Duodenoscopes
Duodenoscopes are used in 500,000 medical procedures every year.
The CDC associated the outbreaks with ERCP, a potentially life-saving procedure to diagnose and treat conditions of the pancreas and bile duct. Doctors use duodenoscopes to perform ERCP, which stands for endoscopic retrograde cholangiopancreatography.
More than three dozen hospitals around the U.S. experienced superbug outbreaks among ERCP patients between 2010 and 2015. The first lawsuits over duodenoscope and ERCP-related infections went to trial in 2017.
Manufacturer Olympus produced more than eight in 10 of the duodenoscopes in service across the U.S. when the outbreaks occurred. It has been the focus of most lawsuits and government scrutiny. Pentax and Fujifilm also face lawsuits.
Superbug infections caused by antibiotic-resistant bacteria include:
MRSA (Methicillin-resistant Staphylococcus aureus)
CRE (Carbapenem-resistant Enterobacteriaceae)
C. diff (Clostridium difficile)
VRE (Vancomycin-resistant Enterococcus)
ESBL (Extended spectrum beta-lactamases)
Multidrug-resistant Pseudomonas aeruginosa
Multidrug-resistant Acinetobacter
Undisclosed Settlements, $6.6 Million Verdict
In December 2018, Olympus settled lawsuits from two widows whose husbands were among 18 people who died from superbug infections following duodenoscope procedures at Seattle's Virginia Mason Medical Center.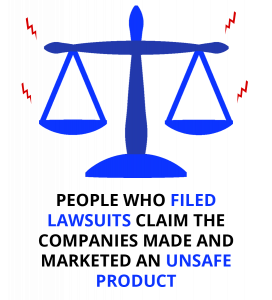 The amount of the settlements with Deborah Shawver and Theresa Bigler were not disclosed. Shawver's lawsuit had been scheduled for trial in late 2019.
Bigler had previously sued Olympus and the Virginia Mason Medical Center joined her lawsuit.
In July 2017, following an eight-week trial, a Washington state jury ordered Olympus to pay the hospital $6.6 million in damages over the superbug outbreak. But the jury decided that the medical center shared in the blame for Richard Bigler's death. It ordered the hospital to turn over $1 million of the verdict to Theresa Bigler.
Bigler won a new trial in 2018 after a judge determined Olympus failed to turn over emails showing the company knew about problems with its scopes dating back to 2008.
Olympus had previously reached at least one other undisclosed settlement in a lawsuit over its scopes.
Carla Warner of North Carolina sued Olympus after her husband, Bill, died from an infection following a duodenoscope procedure in 2013. Warner says her husband suffered severe pain and lost 60 pounds over eight months before dying. He was forced to rely on a feeding tube and, because of the danger of spreading the infection, forced to spend much of his time isolated from friends and family.
Olympus agreed to settle with Warner for an undisclosed amount in June 2017 — about one month before the case was set for trial in a North Carolina federal court.
Prior to the settlements, Olympus had faced at least 25 lawsuits around the U.S.
Manufacturer Knew of Problems But Did Nothing
In January 2018, a Washington state court judge allowed Bigler to reopen her lawsuit. She presented evidence that Olympus executives hid documents showing they were aware of problems with their duodenoscopes.
The Los Angeles Times had reported in 2016 that company emails between Olympus executives indicated Olympus knew of problems disinfecting the devices in 2013, but the company told its U.S. executives there was no need to warn hospitals or doctors of the risk even as the number of outbreaks was increasing. Public health workers didn't bring the outbreaks under control for another two years.
FDA and CDC Struggled to Contain Infections
The CDC alerted the FDA to the connection between infection outbreaks and duodenoscopes in 2013. The FDA spent another two years collecting information and investigating the connection before any of the devices were recalled.
During this time, infections continued to spread, people continued to suffer infections, and more than 30 people died.
"If [the] FDA had acted earlier, there would be fewer unnecessary deaths."
The CDC, FDA, U.S. Department of Justice and Congress all conducted separate investigations into how duodenoscopes spread superbug infections during ERCP procedures.
Duodenoscope Infection Outbreaks, 2010 – 2015
| | |
| --- | --- |
| U.S. Hospitals Affected | 30 |
| People Infected | Up to 404 |
| Deaths | 35 or more |
| Procedures Performed | 500,000 per year |
The FDA came under criticism for not discovering the problem sooner. The agency turned over reports showing as many as 448 people may have been infected or exposed to superbugs through duodenoscope procedures. But the agency said it may have received multiple reports of the same incident and could not determine exactly how many people had actually been affected.
Timeline of Duodenoscope Infection Issues and Recalls
2010

Earliest infections appear.

2013

Centers for Disease Control and Prevention alerts FDA to potential "superbug" contamination on duodenoscopes.

March 2014

FDA alerts Olympus to design issues that may hamper cleaning.

May 2015

U.S. Department of Justice opens investigation into Olympus' duodenoscope marketing and sales practices.

August 2015

FDA issues warning letters about duodenoscope cleaning problems to device manufacturers Olympus, Pentax and Fujifilm.

January 2016

Olympus recalls original model of its duodenoscopes.

January 2016

FDA approves design changes for Olympus duodenoscopes.

January 2016

U.S. Senate report finds widespread infections resulting from contaminated duodenoscopes during a five-year period.

February 2016

U.S. House committee releases FDA document saying that as many as 404 people may have been infected by contaminated duodenoscopes.

February 2016

Olympus pays the federal government $612 million plus interest to settle criminal charges relating to allegations of paying kickbacks to doctors and medical facilities to use its duodenoscopes.

January 2017

Fujifilm removes certain older model duodenoscopes from the market.

September 2017

FDA approves Pentax duodenoscope with a disposable cap.

February 2018

Pentax recalls all ED-3490TK duodenoscopes. Company updates operations manual for annual maintenance. Pentax replaces forceps elevator mechanism, O-ring seal and distal end cap in all recalled scopes.
Please seek the advice of a medical professional before making health care decisions.
How helpful was this page?
How can we improve this page?
How can we improve this page?