ADHD Medication for Teens
Doctors generally prescribe the same ADHD medications for teens and children as they do for adults. These include stimulants containing methylphenidate (Ritalin, Concerta, Daytrana, Focalin), amphetamines (Adderall, Dexedrine, Vyvanse, Evekeo) and Strattera, a nonstimulant.
What ADHD Medications Are Prescribed for Teens?
Prescribers give children over age 6 and teens diagnosed with attention-deficit/hyperactivity disorder, or ADHD, the same medications as adults. The dose of ADHD medications widely varies depending on how efficiently their body metabolizes the medication, not by a child's age or weight. A very low dose is usually started and the dose is increased until the benefits level off or side effects become a problem.
Doctors treating ADHD usually prescribe stimulant medications and may alternate methylphenidate with amphetamine to see which is best. Additionally, doctors sometimes prescribe the nonstimulant medication Strattera (atomoxetine) for those who do not respond to or tolerate stimulants.
ADHD medications come in short-acting and long-acting, or extended-release forms. The short-acting forms last around four hours, and the long-acting forms can be effective for up to eight to 12 hours.
Common Medications Used to Treat ADHD in Teens
About 75% of children with ADHD in the U.S. use some ADHD treatment, which may be a combination of behavioral therapy and medication. The most recent studies show that 62.1% of adolescents from 12 to 17 years of age with ADHD take ADHD medication.
The most prescribed medications for treating teens and adolescents are:
In addition to popular stimulants, doctors may prescribe the nonstimulant Intuniv (guanfacine). Providers usually prescribe Intuniv in the extended-release form to treat ADHD, either in combination with stimulant ADHD medications or on its own.
Advertisement
Real Therapy, Done Online
BetterHelp offers flexible scheduling so you can make time for therapy in between meetings, classes, child care, and more. Get 20% off your first month.
Get Started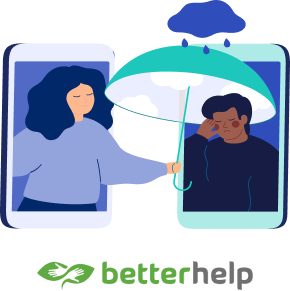 Benefits of ADHD Medication for Teens
Slowly increasing doses of amphetamines and methylphenidate over time, known as titration, benefits teens with ADHD. Prescribers individualize titration based on the person's symptoms, tolerance and side effects. Additionally, studies show that methylphenidate improves autonomic functioning among youth with ADHD. It reduces teacher-reported symptoms of ADHD, improving general behavior and parent-reported quality of life.
The clinical practice guidelines developed by the American Academy of Child and Adolescent Psychiatry recommend medication as the first-line treatment for ADHD, based on the evidence from 78 studies. Research has also shown that medication is more effective than behavioral treatment alone.
What Are the Side Effects of ADHD Medication?
Specific side effects accompany ADHD medications. Some are common and less serious, and others are rare but more severe. As your child's body adjusts to the medicine, they may experience fewer side effects.
The most common side effects of ADHD medications in children and teens are:
Decreased appetite, stomach upset or abdominal pain
Disrupted sleeping patterns and insomnia
Dizziness and headaches
Dry mouth
Irritability, nervousness, mood changes or dampened personality
It's not unusual for a teen to lose one to three pounds when first taking ADHD medication. Then, with time, they usually gain it back. However, manufacturers warn that amphetamine and dextroamphetamine may slow children's growth. If you are concerned, talk to your child's doctor.
Stimulants have been linked to sudden death in children and adolescents with structural heart abnormalities or other serious heart problems. For children with ADHD, taking stimulant medication as prescribed does not increase the risk of addictive behaviors.
How To Choose the Best ADHD Medication for Teens
Many parents are uncertain which ADHD medication is best for their child. Because every child has a different metabolism, titration, monitoring and trial and error are the only ways to reveal your child's ideal dosage and medication. Your child's doctor may switch from amphetamine to methylphenidate or a nonstimulant if they don't respond to their current medication.
If your child has an ADHD prescription and you don't think it's working, or they're experiencing side effects, speak to their doctor. They may advise transitioning safely to another medication.
Advertisement
Professional Therapy, Done Online
A licensed therapist with BetterHelp can provide professional support and guidance, on your schedule. Sign up and get matched in as little as 48 hours.
Get Started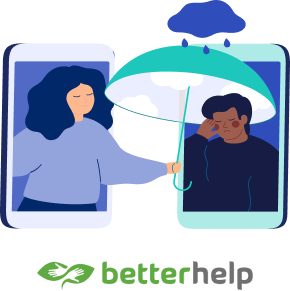 Please seek the advice of a medical professional before making health care decisions.
Share This Page:
How can we improve this page?
Thank You for Your Feedback
We appreciate your feedback. One of our content team members will be in touch with you soon.
We appreciate your feedback. One of our content team members will be in touch with you soon.
Who Am I Calling?
Calling this number connects you with a Drugwatch representative. We will direct you to one of our trusted legal partners for a free case review.
Drugwatch's trusted legal partners support the organization's mission to keep people safe from dangerous drugs and medical devices. For more information, visit our partners page.