SSRIs Taken During Pregnancy Increase Autism Risk
Fact-Checked
Editors carefully fact-check all Drugwatch content for accuracy and quality.
Drugwatch has a stringent fact-checking process. It starts with our strict sourcing guidelines.
We only gather information from credible sources. This includes peer-reviewed medical journals, reputable media outlets, government reports, court records and interviews with qualified experts.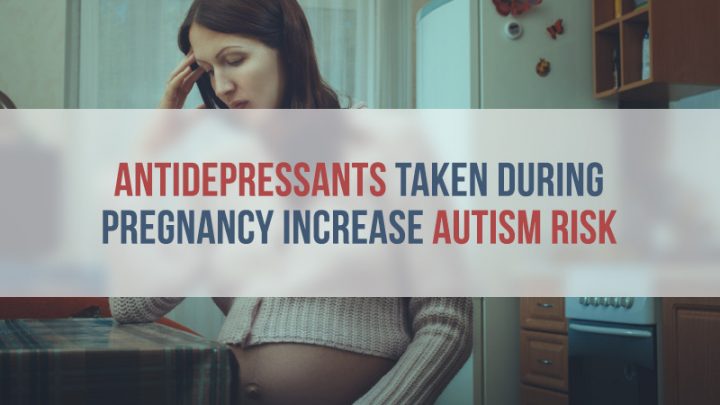 Women who take antidepressants during pregnancy have an increased risk of having a baby born with autism, said a new study in JAMA Pediatrics.
Professor Anick Bérard of the University of Montreal and fellow researchers reviewed data from nearly 150,000 Canadian pregnancies, and the results revealed an 87 percent increased autism risk for all antidepressants. For women who take SSRIs (selective serotonin reuptake inhibitors) like Zoloft and Paxil — the most popular type of antidepressant — the risk of having a child diagnosed with autism is increased 200 percent.
The JAMA study comes at a time when autism diagnoses in the U.S. are at an all-time high and seem to be increasing. Currently, one in 45 American children is diagnosed with autism, according to the National Health Interview Survey by the National Center for Health Statistics.
"Our study has established that taking antidepressants during the second or third trimester of pregnancy almost doubles the risk that the child will be diagnosed with autism by age 7, especially if the mother takes selective serotonin reuptake inhibitors, often known by its acronym SSRIs," Bérard told Science Daily.
While the researchers expected a link between antidepressant use and autism, they did not expect to find such a startling risk attached to SSRIs.
This latest research follows other studies that also found a link between antidepressants and autism and developmental disorders. One released in a 2014 issue of the BMJ from Johns Hopkins showed boys with autism were three times more likely to have been exposed to SSRIs in the womb.
Another 2011 study from JAMA Psychiatry by Lisa A. Croen and colleagues showed a 2-fold increase in autism spectrum disorders in women who took SSRIs during the first trimester.
Bérard: Study Should 'Empower Women'
The new findings could affect the 14 percent of pregnant women who take antidepressants in the U.S. suffering with depression.
Bérard is quick to say women already taking the medication should not simply stop taking it. Her goal is to inform women who could become pregnant and help them start a dialogue with their doctors about other non-pharmaceutical options for treating depression while pregnant.
"I don't want to scare women — this is not the goal of the study — or make them feel guilty in any way, shape or form, but I want to empower them," she told Huffington Post. "I hope that these types of studies actually empower women. More information is always a good thing."
Most antidepressants cannot be stopped immediately. Patients have to be weaned off slowly or risk severe withdrawal symptoms.
Doctors Question Benefits of Antidepressants During Pregnancy
Traditionally, doctors always encouraged depressed women to turn to drugs because the disease is supposedly more dangerous to expecting mothers than side effects from drugs. But, this long standing belief is now being questioned.
"If antidepressants made such a big difference and women on them were eating better, sleeping better and taking better care of themselves, then one would expect to see better birth outcomes among women who took medication than among similar women who did not," Barbara Mintzes, an associate professor at the University of British Columbia School of Population and Public Health told the New York Times. "What's striking is that there is no research evidence showing that. When you look for it, all you find are harms."
Research shows SSRIs alter levels of serotonin in the brain and elsewhere in the body. These drugs are known to cross the placental barrier and affect the fetus.
According to Dr. Adam Urato, a maternal-fetal medicine specialist at Tufts Medical Center, serotonin is crucial in the development of a fetus, from developing the brain to forming the lungs. Disrupting the flow of this important neurotransmitter could affect a baby's development.
Babies exposed to SSRIs are more likely to be born prematurely and have a number of birth defects such as club foot, cleft palate and heart problems. Experts like Urato want to rethink the widespread use of these drugs in pregnant women.
"This is a message people don't necessarily want to hear," he told the Times. "Everyone's happier with this idea that the medications are okay."
Women who are concerned or who wish to taper off medication should speak to their doctors about alternatives and should only stop using the drugs under a doctor's supervision.
Share This Page:
How can we improve this page?
Thank You for Your Feedback
We appreciate your feedback. One of our content team members will be in touch with you soon.
We appreciate your feedback. One of our content team members will be in touch with you soon.