Gabapentin and Pregabalin Linked to Serious Breathing Problems, Possible Lawsuits
Fact-Checked
Editors carefully fact-check all Drugwatch content for accuracy and quality.
Drugwatch has a stringent fact-checking process. It starts with our strict sourcing guidelines.
We only gather information from credible sources. This includes peer-reviewed medical journals, reputable media outlets, government reports, court records and interviews with qualified experts.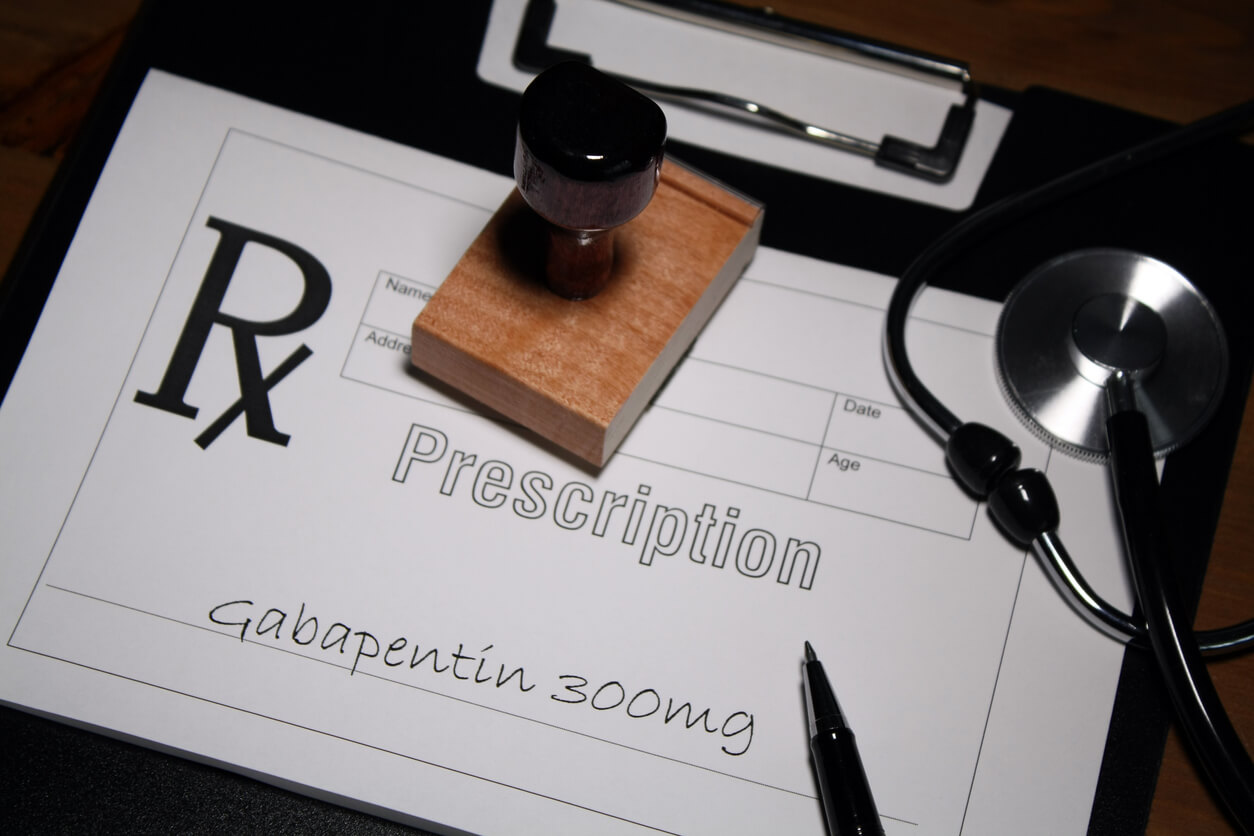 A pair of popular drugs used to treat a wide range of common conditions could put people with certain respiratory conditions at risk of serious breathing problems, according to the U.S. Food and Drug Administration.
Gabapentin and pregabalin are prescribed to treat a range of conditions including pain and seizures. Gabapentin is marketed as Neurontin, Gralise and Horizant and is also available as a generic. Pregabalin is sold under the brand name Lyrica and Lyrica CR.
The FDA warns that use of the drugs along with opioid pain medicines or other drugs that depress the central nervous system can severely weaken breathing or cause death. Those especially at risk include people with chronic obstructive pulmonary disease, or COPD, and the elderly.
What Are Gabapentin and Pregabalin?
Gabapentin and pregabalin are members of a class of anti-convulsive and anti-epileptic drugs called gabapentinoids. Gabapentin was first approved in 1993 and pregabalin followed in 2004.
They've been widely prescribed to treat certain types of pain as well.
Conditions gabapentin and pregabalin are approved to treat include:
Partial seizures in both children and adults
Spinal cord injury-related pain
Shingles-related pain
Diabetes-related pain
Fibromyalgia
Restless legs syndrome
FDA Requires New Warnings on Labels, Clinical Trials into Gabapentinoids
The FDA ordered new warnings of breathing risks on labels for gabapentin and pregabalin in December 2019. The agency is also requiring manufacturers to begin clinical trials to gauge the potential for abuse with the drugs.
The agency also advised people taking these drugs to seek immediate medical attention if they experience certain symptoms.
Seek medical attention if you or someone you are caring for experiences:
Bluish or tinted skin especially on the fingers, toes or lips
Confusion or disorientation
Dizziness
Extreme sleepiness
Lightheadedness
Shallow, slowed or difficult breathing
Source: U.S. Food and Drug Administration
You should also seek medical attention if you are caring for someone who becomes unresponsive – unable to answer you, react normally or be woken up, according to the FDA.
The FDA issued the warning after seeing the number of prescriptions for the drugs increasing alongside reports of their abuse with illicit opioid use.
With 64 million prescriptions written for it in 2016, gabapentin was the 10th most widely prescribed drug in the United States that year, according to an article in the New England Journal of Medicine.
The FDA reviewed multiple studies about the drugs' effects on breathing. One study found that using pregabalin alone or with an opioid pain medicine could cause breathing problems. Another found that gabapentin alone caused longer pauses between breaths while people slept.

Gabapentin Abused as an Opioid Booster
The earliest warnings that the drugs could carry a breathing risk may have appeared during the opioid epidemic.
Gabapentin was touted as a safer alternative to opioids. But researchers found that opioid abusers used gabapentin to reinforce the effects of heroin. Evidence showed that people who abused opioids were adding gabapentin to increase their high.
A 2017 study in the journal Addiction concluded that combining opioids with gabapentin or pregabalin could increase the risk of overdose deaths. The study found that one of the causes of overdose was likely a drug interaction with the gabapentinoids that depressed breathing.
By 2019, gabapentin was so common among overdose deaths in Kentucky that the state declared it a controlled substance. Gabapentin was detected in a quarter of all overdose deaths in Louisville, the state's largest city, in 2018.
At the time, the FDA had not yet established gabapentin's breathing-related risks.
"But if you take it [gabapentin] along with a drug like heroin or fentanyl, together it might be enough to make you stop breathing and put you over the edge," pain and addiction specialist Dr. James Patrick Murphy told the Louisville Courier Journal in 2018.
Though pregabalin is a controlled substance, it has a lower potential for abuse according to the Drug Enforcement Administration. The FDA warns that pregabalin may still lead to some degree of physical or psychological dependence.
Potential for Gabapentin and Pregabalin Lawsuits
The new warnings may lead people to file drug lawsuits over breathing-related injuries blamed on gabapentin's and pregabalin's respiratory risks.
Poison control centers have reported increased calls about the gabapentinoids. Doctors have also widely prescribed them for off-label uses — that is, to treat conditions for which the FDA has not approved them. Most recently gabapentinoids have been prescribed to treat different types of pain.
Pfizer's Warner-Lambert division admitted in 2004 that it had aggressively pushed doctors to prescribe gabapentin for several off label uses including treating bipolar disorder, migraines, drug and alcohol withdrawal and pain.
The manufacturer pleaded guilty to two felonies and paid $430 million in penalties to settle claims against it. It included $152 million to pay back state Medicaid programs and another $240 million for a criminal fine.
Share This Page:
How can we improve this page?
Thank You for Your Feedback
We appreciate your feedback. One of our content team members will be in touch with you soon.
We appreciate your feedback. One of our content team members will be in touch with you soon.