Cardinal Health Recalls 9 Million Surgical Gowns for Possible Contamination
Fact-Checked
Editors carefully fact-check all Drugwatch content for accuracy and quality.
Drugwatch has a stringent fact-checking process. It starts with our strict sourcing guidelines.
We only gather information from credible sources. This includes peer-reviewed medical journals, reputable media outlets, government reports, court records and interviews with qualified experts.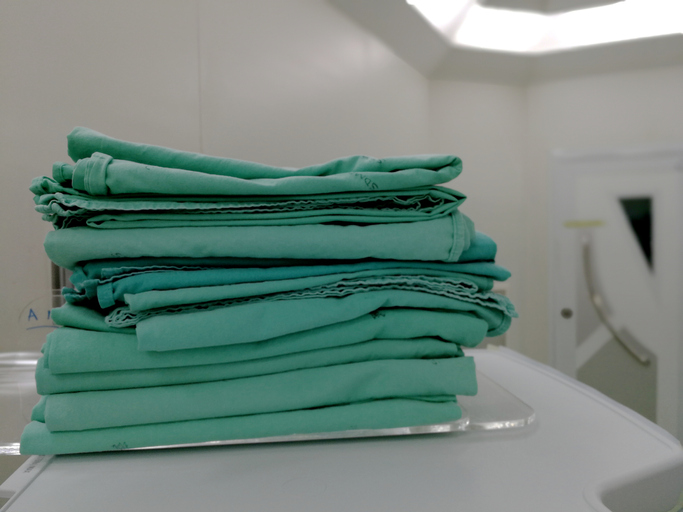 When Cardinal Health recalled 9.1 million surgical gowns in January, it set off a ripple effect as hospitals and surgical centers braced for potential shortages. Cardinal warned that the gowns were potentially contaminated, increasing the risk of spreading infections to patients during surgery.
"An improperly sterilized surgical gown could compromise a sterile field and increase the risk of a surgical site infection," Cardinal Health said in its Urgent Medical Device Recall.
The gowns had been manufactured in China. A week after the U.S. Food and Drug Administration announced the recall; Cardinal announced that its Chinese gown manufacturer had been using an outside contractor not registered with the FDA.
The unregistered subcontractor's factory left windows open, lacked proper hand-washing stations, had an unsecured door and food was found in the manufacturing area, according to a report in Modern Healthcare.
The recall affected Level 3 surgical gowns, which provide moderate to high protection during surgeries, according to the FDA. Level 3 gowns are designed to protect both the patient and surgical team members from the transfer of bodily fluids, microorganisms and harmful particles.
Gown brands affected by the recall:
Cardinal Non-Reinforced Surgical Gowns

Cardinal Fabric-Reinforced Surgical Gowns

RoyalSilk Non-Reinforced Surgical Gowns
The gowns were manufactured between Sept. 1, 2018 and Jan. 10, 2020 and came packaged in Cardinal Health's PreSource Kits. These are packages that contain several items pre-packaged together for specific surgeries. Other items in the packs were separately sealed and believed to be free from potential contamination, according to Cardinal Health.
The FDA recommended that hospitals and surgical centers discontinue use of all gowns immediately because their sterility could not be assured. 
Gowns May Have Put Patients at Risk While Delaying Surgeries
The recall affected 2,897 hospitals, surgery centers and other facilities around the world, including many in the United States. The recall created a sudden shortage that left some health care providers scrambling. One hospital chain alone reported canceling about 200 elective surgeries.  
"We also understand this issue may already be impacting patient care at health care facilities, such as the cancellation of non-elective surgeries," an FDA statement read at the time.
Because the affected gowns were manufactured since the fall of 2018, it is likely some of the gowns had already been used in surgeries. The gowns are often worn in deep tissue surgery such as knee replacements or open heart surgery which carry a heightened risk of infection.
The affected surgical gowns are considered medical devices. Past infections traced to medical devices have resulted in medical device lawsuits against manufacturers.
The FDA and Cardinal Health said at the time of the recall that neither was aware of any patients being infected due to the gowns. But the FDA maintains a website where patients can report medical device injuries. People who believe patient infections may be linked to the gowns can report injuries to the FDA's MedWatch program. 
Recall Came as U.S. COVID-19 Response Ramped Up
The Cardinal Health medical gown recall came just as the earliest cases of the novel coronavirus, COVID-19, were spreading out of China.
China has become a major manufacturing center for the drug and medical device supply chain in the United States and other countries around the world. The recall highlighted how precarious that supply chain is becoming.
"There are very real consequences that medical device supply chain disruptions can have on patients," the FDA said in a statement announcing the Cardinal Health gown recall.
Hospitals have been moving to a so-called "just-in-time" supply chain to control costs. These are systems that deliver needed medical supplies or devices when the hospital needs them, reducing the costs of keeping an inventory in hospital supply rooms.
Cardinal Health was one of the medical device manufacturers exploring this business model as far back as 2015.
The business model has been highlighted with potential supply chain disruptions caused by the COVID-19 pandemic disrupting medical supplies from China.
The FDA reported the first drug shortage due to COVID-19 disruptions on February 28, but declined to identify the specific generic drug. FDA Commissioner Stephen Hahn said at the time that his agency had identified 63 manufacturers with a total of 72 facilities that manufacture essential medical devices and was in contact with all of them.
"Essential devices are those that may be prone to potential shortage if there is a supply disruption," Hahn said in a statement. 
On March 11, the FDA issued a letter to health care providers on surgical mask and gown conservation strategies, saying it recognized that the need for surgical gowns, masks and other personal protective gear may outpace the supply during the COVID-19 pandemic in the United States.
Among the FDA's recommendations was the idea to reuse single-use gowns for multiple patients under certain conditions and to continue using surgical masks beyond their manufacturers' recommended expiration date.
Share This Page:
How can we improve this page?
Thank You for Your Feedback
We appreciate your feedback. One of our content team members will be in touch with you soon.
We appreciate your feedback. One of our content team members will be in touch with you soon.