Cancer & COVID-19 Risk: A Q&A with Dr. Gary Lyman
Fact-Checked
Editors carefully fact-check all Drugwatch content for accuracy and quality.
Drugwatch has a stringent fact-checking process. It starts with our strict sourcing guidelines.
We only gather information from credible sources. This includes peer-reviewed medical journals, reputable media outlets, government reports, court records and interviews with qualified experts.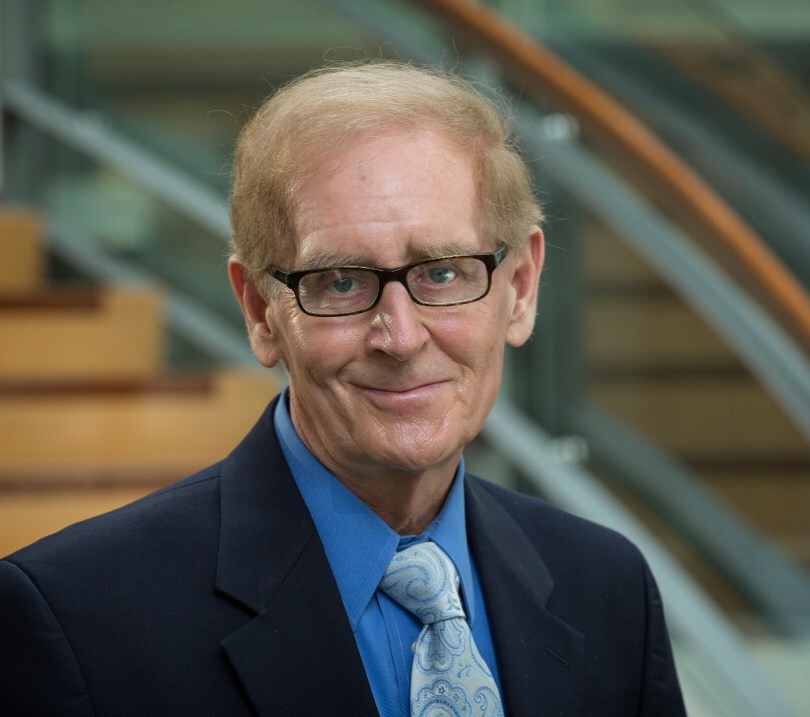 Anyone exposed to COVID-19 is at risk of infection, but people with cancer are at increased risk of infection, severe complications and death from COVID-19, according to the latest studies.
One of the most comprehensive of these studies has estimated that cancer patients are at least twice as likely (2.32 odds ratio) to have severe complications compared to people without cancer, according to the American Society of Clinical Oncology.
The pandemic also has implications for cancer diagnosis and treatment. For example, ovarian cancer is one of the most lethal gynecological cancers, but the pandemic has delayed diagnosis because of decreased access to care, according to a 2021 article in Cancer Management and Research by Lizbeth Soto Jacome and colleagues at the University of Alabama. A delayed diagnosis for any cancer can affect treatment options and outcome.
Because cancer patients are at increased risk, they may wonder how to best protect themselves and what the information on risk means for their health and cancer treatment.
In order to get some answers to some of cancer patients' most pressing questions, Drugwatch interviewed oncologist Dr. Gary H. Lyman, a professor and senior lead at the Hutchinson Institute for Cancer Outcomes Research.
Lyman talks about the current science, cancer treatment during the pandemic, cancer survivors and COVID-19 vaccines.
Q: What do we currently know about the risk for COVID-19 infection in cancer patients?
A: We learned early in the pandemic from the experience in China that patients with cancer are at greater risk of COVID-19 and related complications including severe COVID-19 and mortality. Subsequent observations from our own studies and several other groups have confirmed that cancer patients are at several fold greater risk of serious complications than patients without underlying conditions.
This probably due to the underlying disease as well as the impact of cancer treatment on the immune system. In addition, cancer patients are often older and have other major medical conditions that also put them at risk.
Q: How important is it to continue cancer treatment, even during a pandemic?
A: Earlier in the pandemic, evaluation and treatment of patients with cancer decreased due to fear of exposure and concern that healthcare resources were needed for dealing with patients with COVID-19. This likely resulted in delays in diagnosis and more advanced disease as well as delays in initiating or continuing cancer treatment. This has improved more recently and most patients without COVID-19 are encouraged to continue with routine cancer screening, such as mammograms [and] colonoscopies, as well as appropriate and timely treatment for their cancer.
We have generally learned how to do this with proper safety precautions, more aggressive supportive care and the use of telemedicine when appropriate. While the current surge again raises concerns about stress on the healthcare system, we are cautiously encouraging patients to follow through with proper treatment of their cancer and not risk developing more advanced or even incurable disease due to delays. It is very important to continue treatment.
If a patient with cancer develops COVID-19, they need to isolate but stay in touch with their clinician. Often cancer treatments can be delayed until after symptoms have resolved and ideally testing has returned to negative. However, when recovered, it is important that patients resume cancer treatment when treating with curative intent. 
Q: Should cancer patients receive the COVID-19 vaccine?
A: The two currently available vaccines from Pfizer/BioNTech and Moderna have not been used in patients receiving cancer treatments as they were excluded from the trials.
The Pfizer study allowed patients with a history of cancer who were recovered but they constituted only about three percent of the total. The numbers are too small but suggest perhaps a somewhat lower efficacy (75 percent) in those with a history of cancer than in patients without cancer (95 percent).
You know from previous vaccine programs (influenza) with inactivation whole virus vaccines that patients receiving cancer chemotherapy have a blunted antibody response to immunization. This reduction in efficacy appears to be greater if the vaccine is given at approximately the same time as chemotherapy. Therefore, immunizations are generally delayed until a couple of weeks after treatment and a week before the next treatment cycle if possible. We do not know if these same experiences will carry over to the mRNA vaccines.
However, we are in the middle of a pandemic with cases, hospitalizations and deaths rising, and this poses a real and present danger to patients with cancer. There is no credible reason why the adverse events with the COVID-19 vaccines (which are few and generally mild) should be any greater in patients with cancer. Therefore, even if the vaccine is not exactly as effective, it likely does reduce the risk of COVID-19 significantly with minimal risk of adverse events in patients with cancer.
I strongly believe that the benefit of preventing COVID 19 and its serious consequences far exceeds the small risk of a reaction. Either way, it is critical that all patients — including patients with cancer — not become complacent following vaccination.
They should continue social distancing, wearing masks and other precautions until a large segment of our population has been vaccinated later in 2021.
Q: What can you say about the COVID-19 risk for cancer survivors?
A: Cancer survivors are a very heterogeneous and growing population. Many have residual effects of their disease or the treatments they have received, and they should consider themselves a vulnerable population for severe COVID-19 and get vaccinated when they can.
Q: What precautions should cancer patients be taking to mitigate their risk of infection?
A: Cancer patients should especially adhere strictly to recommended public health measures to prevent exposure of themselves and their family by social distancing, wearing masks when around others, frequent hand washing etc.
We may be facing an even more contagious strain of COVID-19, but it is already highly contagious, spread largely through the air through respiratory particles. Social gatherings with other than your immediate family should be avoided if at all possible and always should involve the wearing of masks by everyone.
We have two highly effective and safe vaccines approved and being distributed in the U.S., and there are others likely coming soon. Once the majority of populations (80+ percent) is vaccinated, we will be able to climb out of the situation we are in, but premature relaxing of these measures will only delay the time when we can return to normal and will result in more heartache and deaths as well as an even greater impact on our economy and social wellbeing.
Everyone has to do their part while at the same time making certain that patients with cancer are properly treated and protected as they face the effects of their disease and its treatment.
Share This Page:
How can we improve this page?
Thank You for Your Feedback
We appreciate your feedback. One of our content team members will be in touch with you soon.
We appreciate your feedback. One of our content team members will be in touch with you soon.