Hernia Mesh Failure Lawsuits: A Q&A with Trial Lawyer Trent Miracle
Fact-Checked
Editors carefully fact-check all Drugwatch content for accuracy and quality.
Drugwatch has a stringent fact-checking process. It starts with our strict sourcing guidelines.
We only gather information from credible sources. This includes peer-reviewed medical journals, reputable media outlets, government reports, court records and interviews with qualified experts.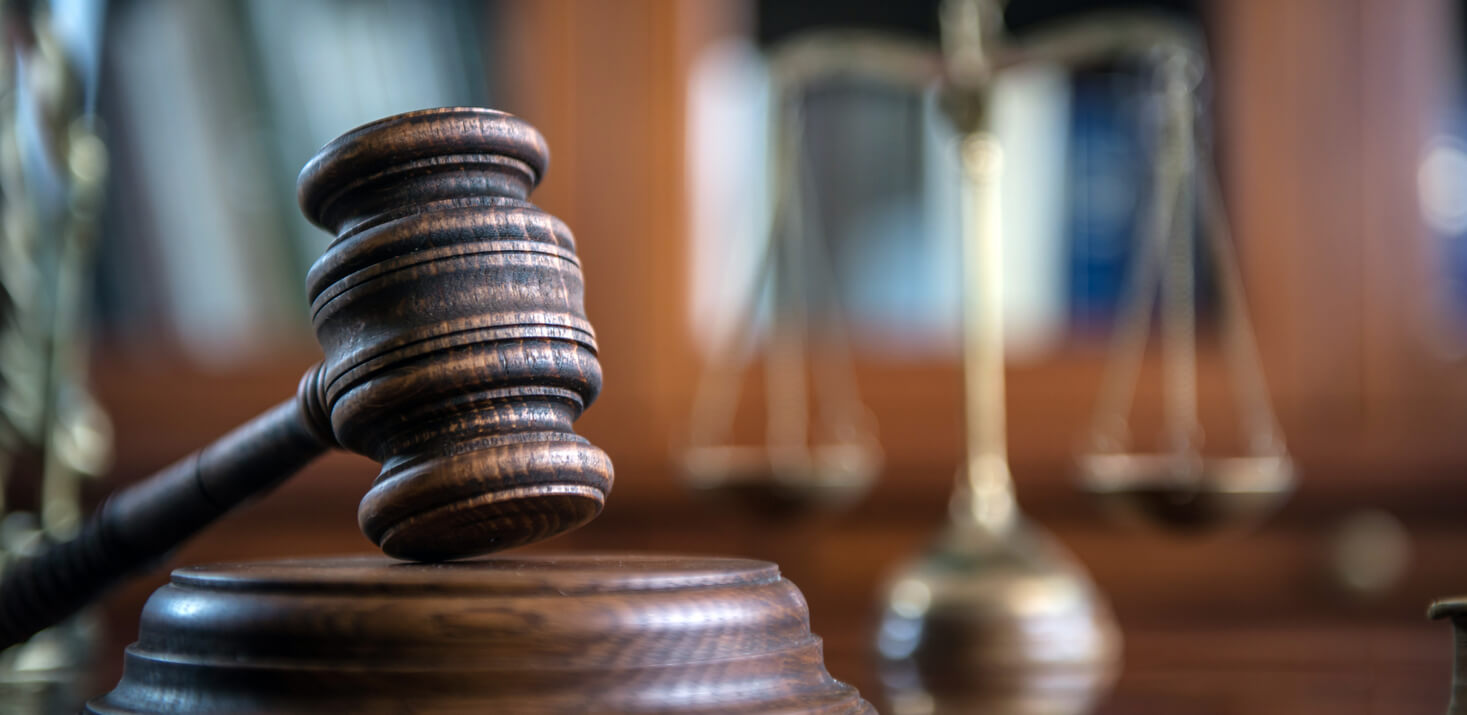 Hernia surgery is one of the most common surgeries in the United States. Most surgeons perform hernia repairs with surgical mesh. The net-like implant helps fix weak spots in muscle or connective tissue and prevents organs or fat from bulging through the weak spot.
Most people have no problems after hernia repairs with mesh, and they can return to their regular activities. But sometimes hernia mesh fails and causes serious, painful problems that leave some people with debilitating health complications. Surgeons have to remove and replace defective mesh.
Thousands of people across the country have filed hernia mesh lawsuits seeking compensation for medical bills, lost wages, pain and suffering and lost quality of life.
Trial attorney and pharmaceutical litigation expert Trent B. Miracle is the head of the Pharmaceutical Litigation Group at Simmons Hanly Conroy, an award-winning national firm based in Illinois. Under Miracle's leadership, the litigation group has won $360 million in settlements for people who say pharmaceuticals and medical devices harmed them.
In this Q&A, Miracle explains why people are filing hernia mesh lawsuits, who qualifies to file a claim and the most important thing to know about hernia mesh lawsuits.
Q: What is hernia mesh and why are people suing mesh manufacturers?
A: Hernia mesh is a medical device used in various hernia repair procedures to help provide support to the weakened or damaged tissue that caused the hernia. Prior to hernia mesh, doctors typically used a suture only repair. But the potential for a recurrence of the hernia was possible because the tissue was already weakened and therefore could further weaken causing another hernia. So the pharmaceutical companies came up with hernia mesh.
There are many different types of hernia mesh, but the most prevalent are constructed from animal tissue or synthetic material. The most common synthetic material that is used is called polypropylene. Polypropylene was advertised as a durable and flexible mesh which was supposed to provide a lasting hernia repair with little to no adverse side effects.
Unfortunately, hernia mesh has not lived up to the hype. People are suing hernia mesh manufacturers for defective design of the hernia mesh and failure to warn of the risks of using hernia mesh.
Q: What is hernia mesh failure?
A: Hernia mesh failure occurs when the mesh is causing complications and must be removed or requires a secondary surgery to correct the hernia mesh-associated injuries, such as a bowel obstruction requiring a lysis of adhesions or even a bowel resection.
Did you suffer serious injuries from your hernia mesh?
Q: Are some brands of mesh more likely to fail than others?

A: The defective hernia mesh is less about specific manufacturers and more about the specific products. It's also about the knowledge the manufacturers had regarding injuries patients were suffering from prior to marketing the hernia mesh or continuing to sell the hernia mesh after becoming aware of the injuries and failing to adequately warn of the dangers.
Most pharmaceutical companies have hernia mesh products that are not involved in any current litigation. However, most of the major manufacturers of hernia mesh have several products that cause serious injuries which are the subject of current litigation.
Q: What types of hernia mesh injuries are people suing for?
Common hernia mesh injuries are:
Pain

Infection

Fistulas

Abscesses

Lack of mesh incorporation

Mesh deformity once placed

Organ perforation

Adhesions to the mesh

Bowel obstruction

Bowel resection

Mesh removal

Mesh revision

Hernia recurrence
Q: How do people know if they qualify for a hernia mesh lawsuit?
A: If someone had a hernia mesh product placed and has suffered painful side effects, including those mentioned above, they may qualify for a hernia mesh lawsuit.
Q: How important is preserving failed hernia mesh for evidence at trial, and what tips can you give people for preserving their failed mesh?

A: Preserving the defective mesh is always helpful, but it is not a prerequisite for a hernia mesh lawsuit. Typically, the operative report where the surgeon dictates their notes on what they saw and did during a hernia mesh repair surgery will have sufficient information to indicate a failure of the mesh.
To preserve the mesh that was removed, a patient would need to inform their attorney of the surgery before it takes place. Or if they have not retained an attorney at that time, they should request the hospital preserve the mesh.
Q: Have there been any settlements or jury verdicts?

A: There was litigation several years ago involving one hernia mesh product that was recalled by the FDA which resulted in resolution. However, we are unaware of any large scale settlements regarding the currently hernia mesh litigation involving different products. Additionally, we are unaware of any trials which have proceeded all the way to a jury verdict regarding the current hernia mesh products.
Unfortunately, for those suffering hernia mesh injuries, the COVID-19 pandemic slowed the litigation process down. That said, trials are currently being scheduled for later in the year and into 2022.
Q: What is the current status of hernia mesh litigation?

A: Cases are continuing to be filed and scheduled for trials, although at a slower pace given the COVID-19 pandemic.
We believe the public will start to see jury verdicts regarding hernia mesh sometime later this year and into next year. Plaintiffs' counsel around the country, including our firm, continues to litigate these cases and try to obtain compensation for our injured clients.
Q: What is the most important thing people should know about filing a hernia mesh lawsuit?

The most important thing to know is we feel strongly about the validity of these cases and are working tirelessly to represent people injured by these products.
Additionally, given the sheer number of hernia mesh surgeries in the past, there are a multitude of cases currently pending. That means litigation which has taken several years could possibly last several more.
That said, with the upcoming trials, we strongly believe much more pressure will be brought to bear upon the manufacturers, forcing them to come to the negotiating table.
Share This Page:
How can we improve this page?
Thank You for Your Feedback
We appreciate your feedback. One of our content team members will be in touch with you soon.
We appreciate your feedback. One of our content team members will be in touch with you soon.