Study: Cost Forces 1.3 Million Americans With Diabetes to Ration Insulin
Fact-Checked
Editors carefully fact-check all Drugwatch content for accuracy and quality.
Drugwatch has a stringent fact-checking process. It starts with our strict sourcing guidelines.
We only gather information from credible sources. This includes peer-reviewed medical journals, reputable media outlets, government reports, court records and interviews with qualified experts.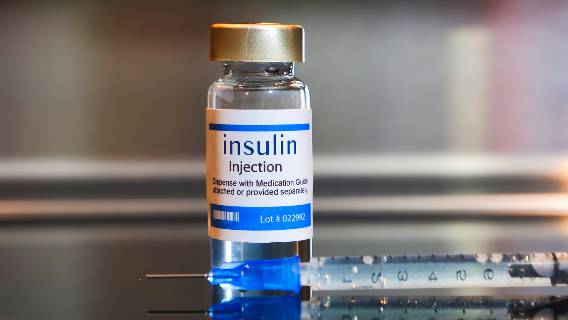 According to a new study published Oct. 17 in Annals of Internal Medicine, at least 1.3 million Americans were forced to ration insulin to save money, a practice that could be dangerous. 
The study found that 16.5% of all adults with diabetes who take insulin rationed the drug last year because of cost. Study authors estimated insulin costs about $1,000 a month, and with the current high cost of housing, gas and inflation, it's become a hardship for many. 
Millions of Americans with diabetes take insulin every year to control blood sugar levels. Researchers found about 5.8 million adults with Type 2 diabetes, 1.4 million adults with Type 1 diabetes and about half a million people with "other or unknown diabetes types" were using insulin. 
Skipping doses can lead to serious health problems and possibly death. It's especially deadly for people with Type 1 diabetes because they can quickly fall into a coma or die if they skip doses. 
The study's senior author, Dr. Steffie Woolhandler, a professor at the City University of New York's Hunter College and research associate at Public Citizen, put at least some of the blame for high insulin costs on drug companies. The U.S. has some of the highest drug prices in the world. 
"Drug companies have ramped up prices on insulin year after year, even for products that remain completely unchanged," said Woolhandler in a press release. "Drug firms are making vast profits at the expense of the health, and even the lives, of patients."
Rationing Rates Highest in Uninsured and Middle-Income Patients
Researchers looked at data from the 2021 National Health Interview Survey. Study authors determined a person was rationing insulin if they said they "skipped insulin doses," "took less insulin than needed" or "delayed buying insulin" to save money in the past year. 
Study authors analyzed data and found that 18.6% of people with Type 1 diabetes rationed insulin, while 15.8% of those with Type 2 diabetes rationed doses. Virtually all adults aged 65 and older had lower rationing rates, at 11.2%, compared to those younger than 65 at 20.4%.
Uninsured people had the highest rates of rationing at 29.2%, while those with private insurance came in second highest with 18.8%. People who had Medicare or other public health care were the least likely to ration. 
Rationing was also most common among middle-income people with diabetes compared to higher-income or lower-income patients. Middle-income patients are most likely to have private insurance with higher deductibles or copays, which could account for the rationing.  
While the Inflation Reduction Act will reduce insulin costs for approximately 3 million Medicare users by capping costs at about $35 a month, it won't help younger Americans or those with private insurance — at least not with the current provisions of the bill.
"The initial draft of [the Inflation Reduction Act] would also have capped insulin costs for people with private insurance. However, Republicans stripped that provision from the bill after the Senate parliamentarian ruled that it wouldn't comply with the budget reconciliation process that Democrats used to pass the cap," authors said in a press release. "As a result, neither the privately insured nor the uninsured — the groups who the new study found most often rationed insulin — have any protection from insulin costs."
Insulin Rationing 'Harmful and Sometimes Deadly'
Insulin rationing can have serious health consequences, including hyperglycemia, greater risk of diabetic ketoacidosis and a higher risk of blindness and kidney failure. For people with Type 1 diabetes, rationing complications are more dire and include coma and death. 
Rationing isn't a new phenomenon. Insulin prices doubled between 2012 and 2016, leaving many struggling. 
Some young people died because they couldn't afford insulin, including those who aged off their parents' health insurance, according to a 2019 article in Evidence-Based Diabetes Management. 
"Insulin rationing is frequently harmful, and sometimes deadly," lead author Dr. Adam Gaffney, a pulmonary and critical care physician at Harvard Medical School and the Cambridge Health Alliance, said in a press release. "In the ICU I have cared for patients who have life-threatening complications of diabetes because they couldn't afford this life-saving drug. Universal access to insulin, without cost barriers, is urgently needed."
The American Diabetes Association has resources for people who can't afford their insulin. These include low- or no-cost options, plus several other programs. Talk to your doctor or visit insulinhelp.org for resources and help. 
Share This Page:
How can we improve this page?
Thank You for Your Feedback
We appreciate your feedback. One of our content team members will be in touch with you soon.
We appreciate your feedback. One of our content team members will be in touch with you soon.