Baby Formula Industry Under FDA Review Following Shortages, Recalls
Fact-Checked
Editors carefully fact-check all Drugwatch content for accuracy and quality.
Drugwatch has a stringent fact-checking process. It starts with our strict sourcing guidelines.
We only gather information from credible sources. This includes peer-reviewed medical journals, reputable media outlets, government reports, court records and interviews with qualified experts.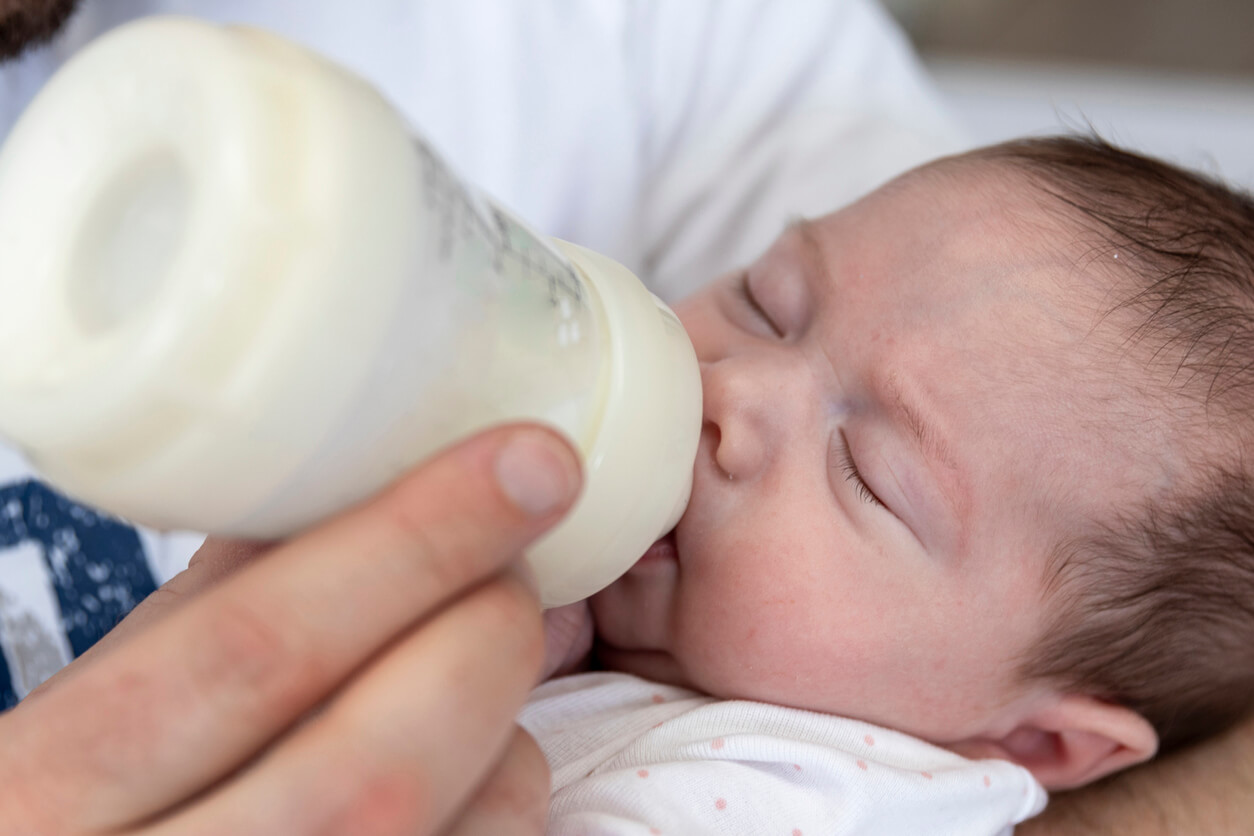 Following a year of recalls, shortages, contamination concerns and a Federal Trade Commission probe into collusion, the U.S. baby formula industry is being studied to uncover what can be done to make it better.
The U.S. Food and Drug Administration announced in May that it had it ordered an independent study into the baby formula industry to be conducted by the National Academy of Sciences, Engineering and Medicine.
An ad-hoc committee will be taking a look at the current state of the baby formula market to include the diversity of manufacturers, types of formula they produce, manufacturing facilities and capacities, and how U.S. products compare to those abroad, particularly the European Union, the FDA announced. This study is part of a broader effort under the Food and Drug Omnibus Reform Act of 2022, which in part gave more power to the FDA to perform inspections nationally and abroad.
"As part of the Food and Drug Omnibus Reform Act of 2022, Congress directed FDA to develop an 'Immediate National Strategy to Increase the Resiliency of the U.S. Infant Formula Market,' which was released in March 2023; to engage with NASEM on a deeper study of challenges in the U.S. supply, market competition, and regulation of infant formula; and then for FDA to use the information gained through the NASEM study to develop a long-term national strategy," the announcement stated.
Is your baby suffering from necrotizing enterocolitis (NEC) after being fed Similac or Enfamil?
Contamination Among Most Concerning Issues
The baby formula industry has been plagued by problems in recent years. Some parents have begun filing baby formula lawsuits against manufacturers Mead Johnson and Abbott Laboratories for failure to warn consumers about the possibility of babies developing necrotizing enterocolitis, or NEC, a rare intestinal disorder.
Between September 2021 and January 2022, four babies have died after ingesting powdered baby formula made at a Sturgis, Michigan, plant owned by Abbott Nutrition, the FDA wrote in its national strategy report. Investigators found the facility to have unsanitary conditions, which prompted Abbott to recall millions of pounds of baby formula and temporarily shut down production. That began the stress on the formula supply chain, which later became a shortage as families struggled to find formula to feed their babies, the report stated.
"The infant formula shortage in 2022 was caused by multiple factors and influenced by others," including the COVID-19 pandemic supply chain issues, the FDA wrote in its report.
"Most acutely, the combination of insanitary conditions in the Abbott Nutrition Sturgis, Michigan facility, the significant reliance on this single facility for both routine and critical specialty formulas, the firm's lack of capacity for back-up production of specialty formulas, and inadequacy of redundancy plans for production of powdered formula, created a 'perfect storm' resulting in the supply chain disruption in 2022 that affected the entire U.S. market," according to the report.
Once completed, the NASEM study will be delivered to Congress and the FDA to drive a plan moving forward and alleviate concerns from the public.
"The FDA is committed to working with our government partners to improve the resiliency of the infant formula supply and to ensure that consumers have the utmost confidence that infant formula available in the U.S. is safe and nutritious," the FDA said in a statement.
Share This Page:
How can we improve this page?
Thank You for Your Feedback
We appreciate your feedback. One of our content team members will be in touch with you soon.
We appreciate your feedback. One of our content team members will be in touch with you soon.