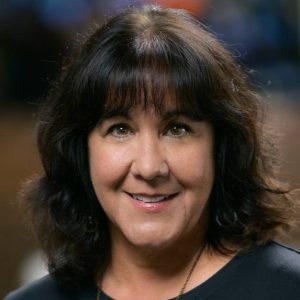 Fran Mannino
Writer & Editor
Last Modified: February 23, 2023
Fran Mannino is an award-winning writer and editor with more than 25 years' experience in print and digital journalism. She is passionate about providing readers with the most current and well-researched content on drugs, devices and general health information.
Her professional experience prior to joining Drugwatch includes more than 10 years in television post-production for Anheuser-Busch Companies Inc. Fran also spent two decades in journalism, writing and editing content on the environment, health, business, education and the arts. For eight years she was managing editor of the West End Word newspaper in St. Louis.
She received her Bachelor of Arts degree in mass communications from Southern Illinois University at Edwardsville, with an emphasis on journalism, English, marketing and broadcasting. She holds certifications in environmental health writing and health literacy from the Centers for Disease Control and Prevention.
Fran is dedicated to ensuring that all content on Drugwatch.com is medically and factually accurate and of value to readers.