Provigil and Nuvigil Lawsuits
Lawyers are investigating Provigil (modafinil) and Nuvigil (armodafinil) lawsuits on behalf of children with birth defects whose mothers took the drugs while pregnant. Cephalon Inc. and Teva Pharmaceutical Industries Ltd. may be named in Provigil and Nuvigil lawsuits that link microcephaly, cleft lip or palate, and various heart defects to the drugs.
The Food and Drug Administration approved Provigil and Nuvigil to improve wakefulness in adults with excessive sleepiness because of narcolepsy, obstructive sleep apnea or shift work disorder, a condition that affects people who work night shifts or other irregular hours.
On June 7, 2019, Teva Pharmaceuticals Ireland, in agreement with the European Medicines Agency (EMA) and Health Products Regulatory Authority (HPRA), issued a warning to health care providers that modafinil use during pregnancy may cause congenital malformations.
Modafinil and armodafinil are similar drugs and have similar side effects, so lawyers were accepting cases for both drugs. A of November 2022, may lawyers have stopped taking these cases and there have been no new developments in individual birth defect claims.
Birth Defects Caused By Provigil or Nuvigil
According to Teva's warning, the rate of major congenital malformations with modafinil is approximately 15 percent. In the general population, the rate of defects is 3 percent. That means babies whose mothers take modafinil while pregnant are five times more likely to have a birth defect than babies whose mothers don't take the drug.
Lawyers are accepting cases of children and young adults exposed to Provigil and Nuvigil in utero and born with birth defects, including, but not limited to: cleft lips or palate, various heart defects, hypospadias, microcephaly and death due to any of these defects. Mothers must have taken at least one dose of Provigil or Nuvigil while pregnant.
These birth defects affect the face, heart, genitals and head. Compensation may include medical expenses from surgeries and treatments, pain and suffering, and lost wages.
Cleft Lip or Palate (Orofacial Clefts)
Cleft lips and palates occur when a baby's body tissue and cells don't come together properly to form the lips and mouth in utero. This causes an opening in the lip or upper roof of the mouth, or both.
These gaps in the lip and mouth make it difficult for children to eat and talk. The defects can also lead to hearing problems, teeth problems and ear infections, according to the Centers for Disease Control and Prevention.
Children typically need several surgeries to repair these defects. They may also suffer self-esteem problems. People with these defects may require services related to the clefts into adolescence and adulthood to lead healthy lives.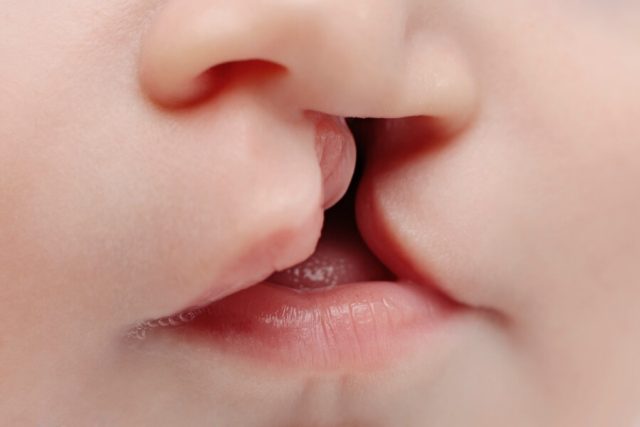 Congenital Heart Defects
Children whose mothers took Provigil or Nuvigil during pregnancy may have congenital heart defects. In general, congenital heart defects are the most common types of birth defects.
Many heart defects affect the way the heart works. They can range from holes in the heart to missing parts of the heart. Additionally, one in four babies born with a heart defect has critical congenital heart disease and needs surgery before turning 1 year old, according to the CDC.
Congenital heart defects that may be mentioned in lawsuits include:
Atrial septal defects
Atrioventricular septal defects
Coarctation of the aorta
Double-outlet right ventricle
D-transposition of the great arteries
Ebstein anomaly
Hypoplastic left heart syndrome
Interrupted aortic arch
Pulmonary atresia
Single ventricle
Tetralogy of Fallot
Total anomalous pulmonary venous return
Tricuspid atresia
Truncus arteriosus
Ventricular septal defects
Some children with these defects don't have any symptoms. But others may suffer from trouble breathing, tiredness, sleepiness and blue-tinted nails or lips. Treatment often includes surgery.
It is possible for children with congenital heart defects to grow into independent adults, but some children may develop disabilities and require care for the rest of their lives.
Hypospadias: Genital Birth Defects
Some cases of birth defects in children whose mothers took modafinil or armodafinil while pregnant involve genital defects. Hypospadias is a birth defect in boys that occurs when the opening of the urethra doesn't form correctly and isn't at the tip of the penis.
The urethral opening can form near the head of the penis (subcoronal), on the shaft of the penis (midshaft) or where the penis and scrotum meet (penoscrotal). This causes problems urinating and problems with sexual function later in life.
According to the CDC, medications a mother takes during pregnancy may be a cause of hypospadias. Treatment is typically surgery.
Microcephaly
Another birth defect lawyers are investigating in Provigil and Nuvigil cases is microcephaly. Microcephaly is a condition that makes a baby's brain and head smaller than they should be.
Children born with this condition may suffer seizures, learning disabilities, and problems walking, talking, sitting or standing. They may also have problems eating, hearing or seeing.
Microcephaly is a lifelong condition and has no standard cure or treatment. Minor issues with head size may not affect development, but children with severe microcephaly need lifelong care.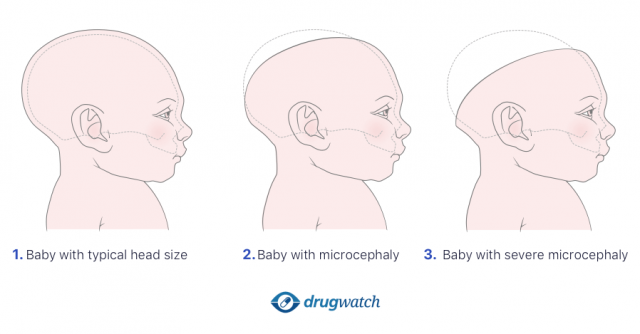 No Pregnancy Warnings in the United States
Shortly after Teva alerted the European Medicines Agency about the suspected risk of birth defects with modafinil, Health Canada released a safety alert for modafinil, known by the brand name Alertec. The agency said the drug is contraindicated in pregnant women or women who may become pregnant.
Despite the fact that Teva used preliminary data from its U.S. Nuvigil and Provigil Pregnancy Registry to flag the birth defect risks, there have been no formal warnings or drug label changes involving the drugs in the United States as of July 2019.
The FDA had placed Provigil and Nuvigil in the pregnancy category C when it approved the drugs. This meant there was a potential for fetal harm in animals, but there weren't enough human studies to prove the risks because pregnant women were excluded from clinical trials.
Teva Pharmaceutical Industries Ltd. established the pregnancy registry in the United States to gather data on how modafinil and armodafinil affect pregnant women and their babies. According to the registry's page on ClinicalTrials.gov, manufacturers established the registry in 2009 but won't have the results until 2027.
Is There a Provigil or Nuvigil Class Action?
In 2020, Cephalon, Mylan and Ranbaxy offered to settle class action claims for $65,877,600. There have been no settlements for Provigil or Nuvigil lawsuits involving individual birth defect claims.
Multiple antitrust class action lawsuits have accused the drugs' manufacturers of paying generic drugmakers to delay generic versions of Provigil. Cephalon, Teva, Mylan NV, Barr Pharmaceuticals Inc. and Ranbaxy Laboratories Ltd. were involved in the lawsuits, Reuters reported.
Teva paid $1.2 billion to settle claims by the Federal Trade Commission, and the company — along with Barr Pharmaceuticals — agreed to pay $35 million to consumers in 48 states and the District of Columbia as part of a settlement with attorneys general from those states.
Questions Your Attorney May Ask
Was your child born with congenital heart defects?
The attorney handling your case will want to know whether your child's health care provider has diagnosed him or her with any of the following conditions: microcephaly, cleft lip or palate, hypospadias or congenital heart defects. Warnings have shown a possible link between Provigil or Nuvigil use and birth defects.
When did you start taking Provigil or Nuvigil?
Your attorney will want to know if you took Provigil or Nuvigil while pregnant. Your medical records will let the lawyer handling your case know when you were first prescribed these medications as well as when you became pregnant. It's important to have copies on hand.
Has your child undergone any corrective surgeries?
Cleft lip and palates and congenital and genital birth defects are typically treated with surgery. Your attorney will want to know about any surgeries your child may have had to repair these defects.
Please seek the advice of a medical professional before making health care decisions.
Share This Page:
How can we improve this page?
Thank You for Your Feedback
We appreciate your feedback. One of our content team members will be in touch with you soon.
We appreciate your feedback. One of our content team members will be in touch with you soon.
Who Am I Calling?
Calling this number connects you with a Drugwatch representative. We will direct you to one of our trusted legal partners for a free case review.
Drugwatch's trusted legal partners support the organization's mission to keep people safe from dangerous drugs and medical devices. For more information, visit our partners page.