Theresa Sawyer Suffered Essure Complications for Over a Decade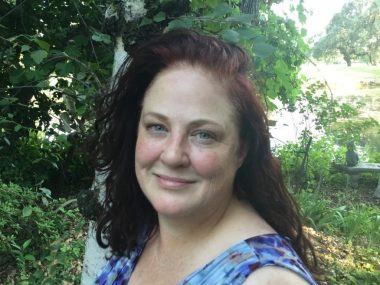 Theresa Sawyer's encounter with Essure permanent birth control began more than a decade ago — and she was one of the first women to receive the device before it hit the market in 2002.
She saw a newspaper ad looking for women to participate in a clinical trial for a new form of permanent birth control — two metal coils inserted into the fallopian tubes to block them and prevent pregnancy.
The clinical trials called the device STOP.
The ad described the procedure as a new non-surgical technique and presented it as an alternative to tubal ligation. Trial researchers assured her the clinical trial was just a formality and women in other countries were already using Essure.
"It did not need anesthesia and was done in a doctor's office," Sawyer told Drugwatch. "Since I had participated in a birth control study in the 1980s for the cervical cap, which was a wonderful form of birth control for me, I thought it would be good to do another trial."
Since she had such a good trial participating in a previous birth control study, she was looking forward to participating and helping gather data for other women.
Conceptus' research trial team told study participants that Essure already had the CE Marking in Europe, Sawyer said. CE Marking means a product conforms to the essential requirements for safety for products sold in Europe — a fact she later found out was not true.
"Conceptus received the CE Mark in 2001, and I was implanted in 2000," she said. "We were told it was made of titanium and Dacron polyester fiber, both of which were already being successfully used in the body."
At the time, Sawyer had no idea she was signing up for nearly two decades worth of painful Essure complications. She also had no idea thousands of women would later band together to ban Essure and file lawsuits against Bayer — the company that bought Conceptus and currently markets Essure.
Clinical Trial Issues
During the clinical trial, the organizers told participants a number of details that Sawyer says were not true or were only partially correct.
"We were not told about the nickel in it nor were we told anything negative about the materials, even though implants that used those materials — such as heart stents — did have issues. We were told we needed no anesthesia, yet 40 percent of the test participants were given anesthesia. We were told it would be done in an office setting, and that most women found placement fine. I was not one of those lucky ones."
Sawyer found the Essure placement procedure extremely painful.
"I was screaming during placement. It was the most painful thing I had ever experienced, and I gave birth to two children naturally. It gave me anxiety for all future medical procedures."
After the procedure, she went home and tried to resume normal life. But, it wasn't long before the complications began.
Onset of Essure Complications
The first thing Sawyer noticed was the constant, severe pain. None of the doctors she went to could help her because none of them had even heard of the device.
"All of them would then say, 'That can't be the cause of your pain.' I would say to them, 'How do you know, you did not even know what was?' I would just get that eye roll that doctors can be so good at."
Then, about a year after, she started spitting mouthfuls of blood. Distressed, she sought the help of doctors and dentists.
"There was no reason to have dental problems since my oral hygiene was great. I had teeth removed, tens of thousands of dollars of gum surgery."
One of the most distressing things for Sawyer was the inability to have sex. It was simply too painful for her.
"This made it so I pretty much did not want to date and try to even try to have sex. I stayed in sexless 'friendships' for companionship. I was so sad over this loss because I got sterilized so I could have a better, worry-free and vibrant sex life."
In addition, she had digestive problems, hair loss and autoimmune issues. But no doctor could tell her what was causing it. One of her doctors tried to diagnose her with fibromyalgia.
"These health problems impacted how I felt about myself. I missed opportunities for companionship because the sex made me hurt so badly," Sawyer said. "My teeth are a mess, and at some point I will lose them. I have spent money that I did not have — tens of thousands of dollars — on my mouth."
The Road to Recovery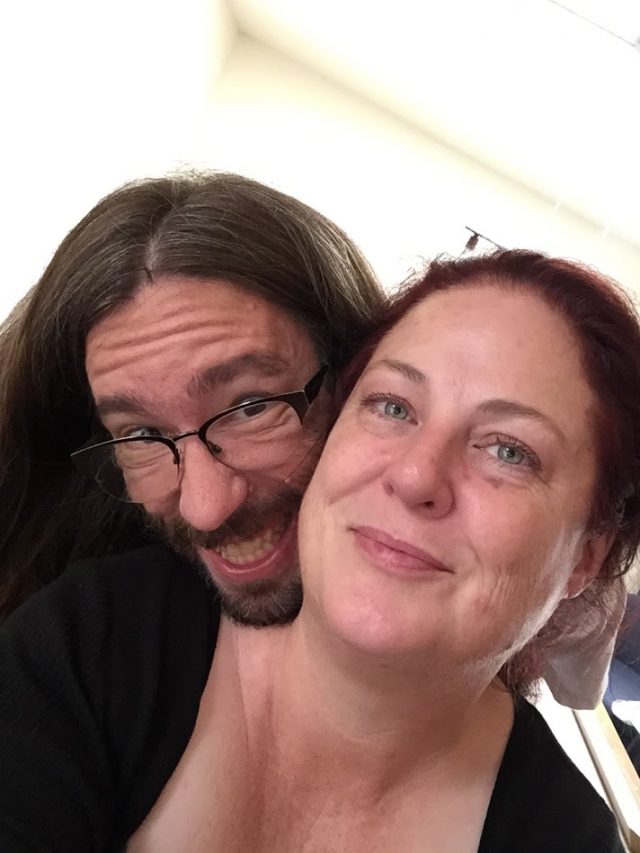 After several disappointing doctor visits, Sawyer found the Essure Problems Facebook group.
"I learned many women have had teeth and gum issues after their placement of Essure. Further investigation on my part led me to a 2001 hysterectomy study done by Conceptus that showed the manufacturer knew the device caused 'acute and chronic inflammation.' They never told us this in the clinical trial."
Through Essure Problems, she was able to get the support she needed to find treatment and a doctor who would listen. She finally had a hysterectomy to remove Essure in July 2016 — about 15 years after she had the device implanted.
"Surgery was hard. Recovery was very slow at first. Luckily, I had amazing people around me to make sure I did not overdo it. I was finally able to have sex again without pain, and it is wonderful. I feel much more alive. I have much less overall body pain, and my joints don't seem as inflamed."
One of the people Sawyer credits with helping her recover physically and emotionally is her boyfriend, Christopher. He has stood by her and even went to a few protests against Essure.
"It sucked to be Theresa," Hicks said. "I am happy to support her in her healing. The response from Bayer about all of this enraged me. It is sad so many women are going through this, and I don't understand why this is still being put into people. It undermines my faith in doctors in general."
Sawyer's Essure experience changed the way she views the health care industry and doctors.
"I no longer trust them blindly, and I know that money is a driving force for medical advancement. I know that manufacturers don't have to tell patients everything that they know about their devices."
Disclaimer: Thoughts and opinions expressed in this patient story are strictly anecdotal and should not be taken as medical information or advice. Views of the interviewee do not necessarily reflect those of the author, editor or Drugwatch.
Share This Page:
How can we improve this page?
Thank You for Your Feedback
We appreciate your feedback. One of our content team members will be in touch with you soon.
We appreciate your feedback. One of our content team members will be in touch with you soon.
Who Am I Calling?
Calling this number connects you with a Drugwatch representative. We will direct you to one of our trusted legal partners for a free case review.
Drugwatch's trusted legal partners support the organization's mission to keep people safe from dangerous drugs and medical devices. For more information, visit our partners page.