Byetta & Bydureon Side Effects
Byetta and Bydureon are popular Type 2 diabetes medications. The most common side effects of these drugs are gastrointestinal problems such as nausea and diarrhea. The U.S. Food and Drug Administration has warned about serious side effects, including pancreatitis, kidney problems and the risk of thyroid tumors.
Byetta and Bydureon are two injectable Type 2 diabetes drugs that contain the active ingredient exenatide. Bydureon is the extended release version of Byetta. The U.S. Food and Drug Administration also approved Bydureon BCise, which comes with an easier to use injector pen.
The most common side effects of exenatide are gastrointestinal problems such as nausea, diarrhea and vomiting. The most serious Byetta and Bydureon side effects are pancreatitis and kidney problems, and Bydureon has a black box warning — the FDA's most serious warning — for thyroid cancer risk. Injection-site reactions may also occur with Bydureon and these may require surgery.
One unique side effect of exenatide is immunogenicity, which means people can develop antibodies to the drug, and over time, it will not be as effective at controlling blood sugar. In clinical trials, researchers measured antibodies in about 90 percent of patients; of these patients, antibodies caused a reduction in blood sugar control in about 1 to 4 percent of patients overall. If sugar levels worsen while using these drugs, patients should speak with their doctor about trying a different drug, according to the prescribing information.
Common Side Effects and Reports to the FDA
The most common side effects of Bydureon and Byetta occurred in 5 percent or more of clinical trial participants. Side effects may occur more frequently when people take higher doses of the drugs or take them with other antidiabetic drugs or insulin.
Nausea, for example, occurred in 8 percent of people who took Byetta during clinical trials compared to 0 percent of patients who took placebo. Combining the drug with metformin increased that number to 44 percent, according to AstraZeneca's Byetta website, compared to 18 percent with placebo.
Common side effects include:
Nausea
Dizziness
Vomiting
Diarrhea
Headache
Dizziness
Injection site reactions (Bydureon)
Jittery feelings
Indigestion
Constipation
Hypoglycemia (low blood sugar)
Weakness or lack of energy
Gastroesophageal reflux disease
An October 2016 study in Diabetes Care found gastrointestinal side effects of exenatide were mild to moderate in severity and mostly went away within a few days. In some people, diarrhea, nausea and vomiting peaked by the eighth week of treatment.
Since the drugs hit the market, drugmakers have received reports of additional possible side effects. These are called postmarketing side effects, and some of them are serious.
Reports include hypersensitivity reactions (skin rashes, difficulty breathing and swelling), abdominal pain, hair loss, kidney problems and severe pancreatitis. One desirable side effect for patients in a 2009 study was a small weight loss of about 7 pounds to 13 pounds over 52 weeks, according to researchers at Oregon Health and Science University.
People report many of these postmarketing events to the FDA's Adverse Events Reporting System (FAERS) database. From 2005 to Sept. 30, 2019, people reported 48,174 adverse events related to Byetta. The most reported adverse events in FAERS include increased blood sugar, weight loss and nausea.
Risk of Pancreatitis
In 2013, the FDA warned that some Type 2 diabetes drugs, including Byetta and Bydureon, may increase the risk of pancreatitis and pre-cancerous cells in the pancreas. Pancreatitis is inflammation of the pancreas and may lead to hospitalization or death.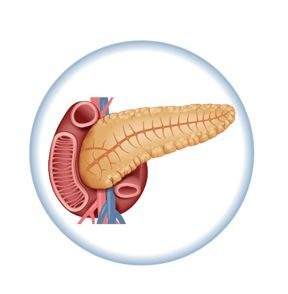 The agency based its warning on a study by Dr. Sonal Singh and colleagues published in JAMA Internal Medicine. Researchers looked at the records of 1,269 people with Type 2 diabetes who were hospitalized for acute pancreatitis. They found that use of either exenatide or another type 2 diabetes drug that has similar effects in the body could double the risk of acute pancreatitis.
Labels for Bydureon and Byetta now include warnings for pancreatitis. The labels say postmarketing data links the drugs to pancreatitis that can be severe and result in death.
The labels warn that doctors should discontinue the drugs in patients who show signs of the disease, and they should consider other therapies in patients who have had pancreatitis in the past.
From 2005 through Sept. 30, 2019, FAERS received more than 2,000 reports of pancreatitis — including necrotizing and hemorrhagic pancreatitis — in patients who took Byetta. But some studies have not found a meaningful link between the drugs and pancreatitis or pancreatic cancer.
One 2012 study published in Diabetes Technology & Therapeutics found people who used exenatide had higher rates of pancreatic cancer than those who did not take the drug. Still, the authors said it was not statistically significant.
"We found no association between exenatide use and either hospitalization for acute pancreatitis or pancreatic cancer in a large sample of privately insured U.S. patients," the study's authors, John A. Romley and colleagues, wrote.
A 2022 study by Varun Suryadevara and colleagues looked at safety data for incretin-based therapies from over two decades. Authors didn't find an increased risk for pancreatic cancer.
Kidney Problems
In 2009, the FDA warned that Byetta and Bydureon could cause acute kidney failure and insufficiency. The agency based its warning on 78 postmarketing reports of altered kidney function from April 2005 to October 2008, CNN reported. Drugmakers added warnings for kidney problems to the medication labels.
Dr. Wolfgang J. Weise and colleagues documented four patients who suffered kidney failure after taking exenatide. All patients complained of nausea, vomiting and decreased fluid intake. The average time between starting to take the drug and kidney failure was between two and nine months.
Researchers said safety results for exenatide might be inaccurate because there are no long-term studies and the studies that have taken place included only a small number of patients.
"Serious adverse reactions, such as renal failure, may be more apparent when more patients are exposed to [exenatide]."
"Although exenatide appears relatively safe, published clinical studies included only a limited number of patients for a relatively short time," the authors wrote. "Serious adverse reactions, such as renal failure, may be more apparent when more patients are exposed to the drug."
Of the four patients, only one was able to recover after stopping the drug or lowering the dose. Study authors recommended that doctors monitor kidney function in people taking exenatide. The FDA also emphasized patients with kidney problems or renal disease should be careful with starting therapy or increasing the medication dose.
Bydureon and Thyroid Cancer
Bydureon has a black box warning for the risk of thyroid cancer. This warning does not extend to Byetta. From 2005 to Sept. 30, 2019, there were about 30 reports of thyroid cancers — follicular, medullary, papillary and recurrent cancer — including 1 death, related to Bydureon and Bydereon BCise in FAERS.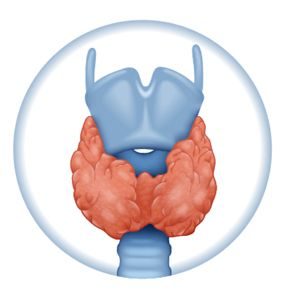 In animal studies, Bydureon caused abnormal growth of thyroid C cells, according to the medication label. These can form c-cell cancers, particularly medullary thyroid carcinomas (MTC), according to an article by Dr. Michael A. Nauck and Nele Friedrich in Diabetes Care.
MTC is a rare disease and accounts for about 2 percent of thyroid cancers in women and less than 4 percent in men. Although MTC has a high survival rate when discovered in early stages, only about 40 percent of patients with MTC that has spread to distant areas in the body survive 10 years.
Fact
Researchers found people who took exenatide reported thyroid carcinomas to FAERS about five times more than those who took other diabetes drugs.
Nauck and Friedrich explained that while rats and mice may develop abnormal c-cells when exposed to exenatide, these cells do not work the same way in humans. So, they found it unlikely that exenatide would cause thyroid cancer based on animal studies.
But, there is not enough evidence to say that exenatide does not increase the risk of thyroid cancer in some people. Authors said more studies are needed and people at risk for thyroid cancer should not use drugs like Byetta or Bydureon.
Nauck and Friedrich also found FAERS showed "a significant 4.7-fold excess of thyroid carcinomas" reported in people who took exenatide versus patients who used other diabetes drugs. But authors questioned the accuracy of data in FAERS.
Injection-Site Reactions
Because Bydureon and Byetta are injections, they can cause injection-site reactions, though cases are rare. People who used Bydureon and Bydureon BCise extended release formulas during a study were more likely to suffer this side effect than those who used Byetta, according to a 2015 review in Diabetes Spectrum.
Bydureon uses small microspheres made out of a polymer that allow the medicine to slowly enter a patient's blood over time, the study's authors, S. Christopher Jones and colleagues, wrote. These may cause injection-site reactions. The FDA was aware of injection-site reactions, such as formation of nodules, when it originally approved Bydureon but believed they were not a serious problem and would go away quickly.
Jones and colleagues reviewed the number of injection-site nodules reported to FAERS in people who used exenatide extended-release formulas. They found 27 reports of injection-site reactions for Bydureon from January 27 2012 to Dec. 31 2013. These patients reported problems including bleeding, hardened nodules, inflammation, burning sensations, swelling and cellulitis (bacterial skin infection).
"Serious injection-site reactions, with or without bumps (nodules), have happened in some people who use Bydureon. Some of these injection-site reactions have required surgery."
Of these patients, only six indicated that their nodule went away completely by the time the report was submitted. Eight people required either surgery, hospitalization or both to treat symptoms.
According to Bydureon BCise's maker, injection-site nodules have been reported with the medication. These may appear as bumps at the injection site. Reactions include pain, swelling, blisters, open wounds or dark scabs.
"Serious injection-site reactions, with or without bumps (nodules), have happened in some people who use Bydureon," according to the Bydureon BCise website. "Some of these injection-site reactions have required surgery."
Please seek the advice of a medical professional before making health care decisions.
Share This Page:
How can we improve this page?
Thank You for Your Feedback
We appreciate your feedback. One of our content team members will be in touch with you soon.
We appreciate your feedback. One of our content team members will be in touch with you soon.
Who Am I Calling?
Calling this number connects you with a Drugwatch representative. We will direct you to one of our trusted legal partners for a free case review.
Drugwatch's trusted legal partners support the organization's mission to keep people safe from dangerous drugs and medical devices. For more information, visit our partners page.