Bristol-Myers Squibb
Bristol-Myers Squibb (BMS) is one of the largest pharmaceutical companies in the world, with 25,000 employees and $19.4 billion in revenue in 2016. The company faces challenges ahead, as analysts suggest it needs to boost the revenues of products aside from a few top performers and it fends off litigation by people who suffered injuries from using their products.
Headquartered in New York City, Bristol-Myers Squibb operates research facilities in several countries, including Belgium, France, the UK and Japan. The company reported $46.38 billion in revenue in 2021.
Its stated mission is "to discover, develop and deliver innovative medicines that help patients prevail over serious diseases." At the end of 2016, the company reported it had 10 new compounds in clinical development.
The company is known for biological and pharmaceutical research, producing the antipsychotic Abilify (which it helps market) and its blood thinners Plavix and Eliquis, as well as cancer drug Opdivo. Sales for Opdivo alone went from $942 million in 2015 to $3.8 billion in 2016. Eliquis sales rose from $1.9 billion in 2015 to $3.3 billion the following year.
Those numbers have a downside, as Bristol-Myers has faced criticism that it relies too heavily on a small number of drugs, which could threaten its future. Opdivo and Eliquis were responsible for almost 45 percent of its revenue in the first quarter of 2017.
"The underlying assumption," says a report in Forbes, "is that Opdivo will live up to most of its potential and Eliquis will continue to be competitive and displace market leader Xarelto. However, there is some degree of unpredictability in the lung cancer market, at which the company hinted during its earnings call. The competition is increasing, as lung cancer is a key target for big pharma players because of the strong market potential."
After a rough go for its stock in 2016, there had been talk of possible takeover, but analysts later concluded the company was not a good candidate for acquisition.
It has also run into some legal trouble along the way. During the 2000s, the company faced accusations of deceptive advertising campaigns and FDA violations. BMS has also had to deal with litigation related to two of its successful diabetes products, Byetta and Bydureon.
As reports of people suffering adverse events related to Eliquis and the Type 2 diabetes drug Farxiga grow, Bristol-Myers may face even more litigation.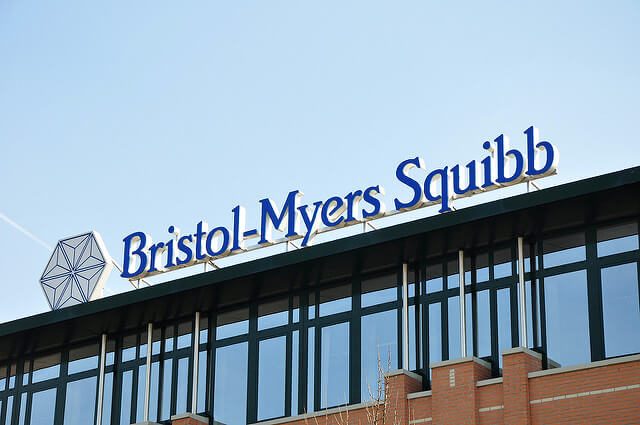 History
The two companies that combined to form Bristol-Myers Squibb in 1989 share long histories of research and product development. In 1858, a young U.S. Navy doctor named Edward Robinson Squibb became so dissatisfied with the poor quality of medicines available during the Mexican War that he created his own pharmaceutical laboratory. E.R. Squibb, M.D., was founded in Brooklyn to produce consistently pure medicines. During the Civil War, Squibb became a major source of medicines for the Union Army. He invented the "Squibb pannier," a compact medical kit that doctors could use on the battlefield.
William McLaren Bristol and John Ripley Myers founded the second half of the company in 1887. After investing $5,000 in a failing drug manufacturing firm called Clinton Pharmaceutical Company, the friends installed themselves as president and vice president. Within a decade, they developed a national bestseller: "Sal Hepatica," a mineral salt laxative.
Bristol-Myers Origin
In 1898, the company changed its name from Clinton Pharmaceuticals to Bristol, Myers (the comma was eventually replaced with a hyphen).
The company struggled during the Great Depression and refocused its efforts on more lucrative consumer products such as laxatives and deodorant. E.R. Squibb and Sons continued to produce medical products and drugs such as castor oil and antibiotics. During World War II, both companies became leading suppliers of penicillin for the war effort. By 1943, Squibb operated the largest penicillin production plant in the world in New Brunswick, New Jersey.
After the war and into the 1960s, both Squibb and Bristol-Myers expanded their production and research of antibiotics. They merged in 1989, creating a powerhouse pharmaceutical company that was the second-largest in the world at the time. Since then, Bristol-Myers Squibb has continued to pursue cutting-edge clinical research while maintaining a significant philanthropic program.
In 2001, BMS spun off a medical devices division, Zimmer Holdings Inc. In 2012, in the culmination of a series of deals over the years to buy or partner with other drug companies, Bristol-Myers Squibb announced the acquisition of Amylin Pharmaceuticals, a biopharmaceutical company focused on research, development and commercialization of Type 2 diabetes drugs, including the troubled Byetta and Bydureon.
Investigations, settlements
In 2001, BMS reportedly persuaded wholesale customers to purchase about $2 billion more of drugs than they needed so the company could meet its sales goal that year. The accounting gimmick, known as "channel stuffing," resulted in a sharp drop in revenue the next year and investigations by the U.S. Securities and Exchange Commission and the U.S. Justice Department. Frederick Schiff, the former chief financial officer, was indicted on securities fraud charges. The company agreed to pay a total of $839 million in restitution.
Fact
In 2007, BMS agreed to pay more than $515 million to resolve a broad array of cases involving its drug marketing and pricing.
In addition to overcharging the government for drugs, BMS was also accused of promoting off-label use of the antipsychotic Abilify and setting inflated prices for a wide array of drugs.
The U.S. Food and Drug Administration (FDA) in 2010 sent a warning letter to Bristol-Myers Squibb demanding compliance with regulations, citing microbiological contamination of drug products, environmental contaminations in facilities, and a lack of a scientifically sound standard for sampling plans and test procedures. Some of these infractions were repeat violations from inspections in 2005 and 2009.
Problematic Products
Bristol has also faced serious problems with some of its drugs. Two of these products — Byetta and Bydureon — resulted in lawsuits against Amylin, and BMS could face liability as well. The first Eliquis lawsuit was filed in 2015, and lawsuits have been filed alleging injuries from taking Farxiga as well.
Byetta and Bydureon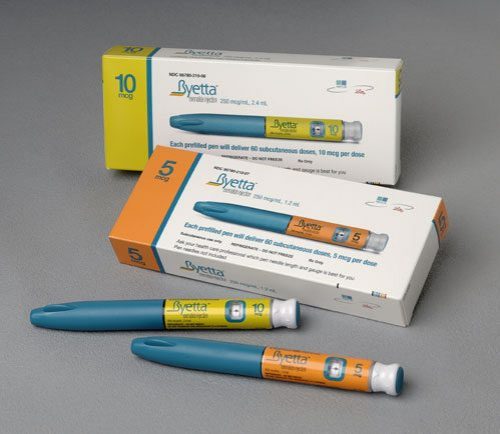 Byetta is a twice-daily injection approved by the FDA to treat Type 2 diabetes. Bydureon — a longer-lasting version of Byetta — is injected once a week. With $517.7 million in sales in 2011, Byetta was a tremendous success for its developer, Amylin Pharmaceuticals. When BMS acquired Amylin in August 2012, it gained control of its blockbuster diabetes medications — and possibly liability for the drugs.
In a 2011 study, patients taking Byetta were found to be six times more likely to contract pancreatitis, a dangerous condition that causes the pancreas to become inflamed and can lead to hospitalization or death. Data also indicated Byetta patients could be up to 49 times more likely to contract pancreatitis than patients taking other drugs in the same class.
These dangerous side effects resulted in lawsuits that could affect Bristol-Myers. Dozens of cases have been filed, and more are expected as more patients and their families become aware of dangerous complications that may have resulted from their use of Byetta or Bydureon.
Courts consolidated cases against Byetta and Bydureon, as well as other Type 2 diabetes drugs, into a multi-district litigation court in the U.S. District Court Southern District of California where more than 900 cases are pending.
Eliquis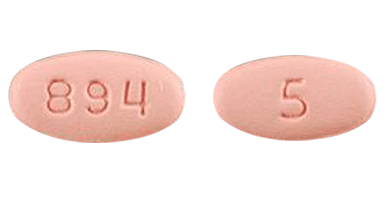 Eliquis, a newer blood-thinning drug, is prescribed for the prevention of dangerous blood clots and stroke in patients with a common type of abnormal heart rhythm. Developed in partnership with Pfizer as an alternative to the blood thinner warfarin, Eliquis joins Pradaxa and Xarelto as a next-generation anticoagulant.
The FDA approved Eliquis in 2013, two years after Pradaxa and one year after Xarelto. Sales of Eliquis grew from $146 million in 2013 to $774 million in 2014. But studies linked Pradaxa and Xarelto to a very dangerous side effect – uncontrollable bleeding. Patients on warfarin can take vitamin K to counteract bleeding, but there is no known antidote for next-generation anticoagulants.
The manufacturer of Pradaxa settled thousands of lawsuits that claimed the drug causes uncontrollable bleeding and death for $650 million in 2014. Hundreds of lawsuits have been filed against the manufacturer of Xarelto claiming the drug caused the same side effect. Those cases have already been consolidated in multidistrict litigation.
The first lawsuit claiming Eliquis caused uncontrollable bleeding and death was filed in 2015, and in February 2017, 53 federal cases from around the United States were consolidated in multidistrict litigation being heard in the Southern District of New York.
Farxiga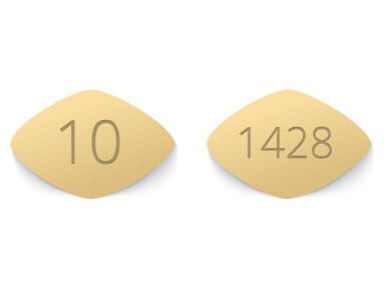 After being rejected twice by the FDA because of concerns with its association with bladder cancer, BMS finally received approval to market its Type 2 diabetes drug Farxiga (dapagliflozin) in January 2014. Farxiga is a sodium-glucose co-transporter 2 (SGLT2) inhibitor that stops glucose from being reabsorbed.
Less than a year after Farxiga entered the market, the FDA warned that SGLT2 inhibitors could cause a potentially fatal condition called ketoacidosis. Other studies also indicated people taking Farxiga have a high risk of developing bladder cancer.
In 2015, the FDA warned a similar SGLT2 inhibitor, Invokana, could increase the risk of bone fractures and decrease bone mineral density. It said it would investigate the safety of other SGLT2 inhibitors, like Farxiga.
In June 2016, the FDA strengthened its warning about the kidney risk for people taking Farxiga and Invokana. The agency said patients should seek immediate medical attention if they experience signs of acute kidney injury, such as decreased urine or swelling of the legs or feet, but should not stop taking their medication without talking to their doctors.
Farxiga is also the subject of multidistrict litigation in the Southern District of New York, where 33 cases from various federal jurisdictions are being managed. The cases allege the drug caused injuries, including diabetic ketoacidosis and kidney damage.
Plavix
Approved in 1997, Plavix (clopidogrel) is an anticoagulant prescribed for people with risk of cardiovascular problems, including heart attacks and strokes. The drug went on to be the top selling drug in the United States, generating $7 billion in sales for the company in 2011. But the patent expired in 2012, and generic versions were approved for the market.
Studies have questioned the effectiveness and safety of the drug.
In 2010, the FDA added a boxed warning for the anti-blood-clotting medication stating that people who didn't effectively metabolize the drug don't effectively convert Plavix to its active form in the liver, giving healthcare providers guidance. Poor metabolizers were estimated to be between 2% and 4% of the population.
FDA Warning
Using Plavix at the same time as omeprazole, a proton pump inhibitor, can reduce Plavix's effectiveness.
The FDA has also warned against using Plavix at the same time as omeprazole, a proton pump inhibitor antacid which is found in Prilosec OTC, Zegerid OTC and generic drugs. Taking the two substances at the same time can significantly reduce the effectiveness of Plavix.
As of early 2017, BMS was being sued in more than 5,300 cases by people who claimed they or their loved ones were injured, in some cases fatally, from taking Plavix. The cases were pending around the country, including in New Jersey, Delaware, New York and California. Lawsuits alleged that although BMS marketed Plavix as "providing greater cardiovascular benefits, while being safer and easier on a person's stomach than aspirin," the drug actually created a substantial risk of "heart attack, stroke, internal bleeding, blood disorders or death."
In June 2017, BMS won a significant victory in the U.S. Supreme Court, which ordered the dismissal of 592 Plavix cases brought in California by people from other states. The decision left only 86 remaining cases brought in California by Californians. The ruling limited cases to either the state where the company is located – in the case of BMS, that would be New York – or where the plaintiffs reside. The decision had immediate and ongoing effects on mass litigations across the country involving other products and companies.
The first impact of the ruling beyond Plavix came within hours of the decision when a judge in Missouri declared a mistrial in a trial involving out-of–state plaintiffs suing Johnson & Johnson because their loved ones died from ovarian cancer after using talcum powder.
The Future
Bristol-Myers Squibb has taken a hard hit in the last couple of years because of expirations on several of its most lucrative patents — including Plavix.
Less than a month after the FDA approval of Farxiga, BMS sold its global diabetes business that was part of its collaboration with AstraZeneca. AstraZeneca purchased the business for $2.7 billion, but BMS will receive royalties and sales-based milestones for its diabetes drugs until 2025.
Going forward, the company plans to focus on a strong research pipeline and double down on its "String of Pearls" strategy. The String of Pearls plan is an effort to accelerate discovery and development of new therapies by partnering with or acquiring both small and large pharmaceutical competitors. Today, more than 40 percent of BMS's research pipeline and 50 percent of its revenue come from partnerships or alliances with other companies.
Please seek the advice of a medical professional before making health care decisions.
Share This Page:
How can we improve this page?
Thank You for Your Feedback
We appreciate your feedback. One of our content team members will be in touch with you soon.
We appreciate your feedback. One of our content team members will be in touch with you soon.
Who Am I Calling?
Calling this number connects you with a Drugwatch representative. We will direct you to one of our trusted legal partners for a free case review.
Drugwatch's trusted legal partners support the organization's mission to keep people safe from dangerous drugs and medical devices. For more information, visit our partners page.