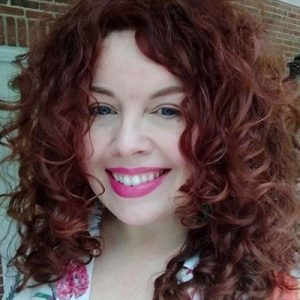 Tess Schulman, PhD
Certified Paralegal
Paranatrix Consulting 2001 Elizabeth Court Clayton, North Carolina 27520-8819
Last Modified: November 19, 2019
In May 2009, certified paralegal Tess Schulman was implanted with the Essure medical device, a permanent female contraceptive, and subsequently developed severe adverse reactions that were irreversible and life changing. After a 6-year struggle to receive a correct diagnosis from a variety of specialists, she now uses her own health journey and legal experience to raise awareness, share knowledge and help other patients who have been harmed by the device.
She consults with law firms to provide "plain English" summaries of scientific and case research on a variety of legal matters that require domain knowledge: testing for drugs and illegal substances, intellectual property cases, forensic reviews and other areas.
Prior to this, she worked for the North Carolina Conference of District Attorneys as a paralegal for the Special Prosecutor for driving while intoxicated (DWI) and drug-related offenses, providing resources and support to North Carolina Alcohol Law Enforcement (ALE) officers, North Carolina district attorneys and assistant district attorneys (ADAs) to ensure the successful prosecution of these crimes.
In addition, she serves as a notary public in North Carolina and consults for various small businesses and start-up corporations to maintain corporate records, trademark and patent registrations, and aid with contract management.
As a member of the Essure Problems group, she volunteers as a grassroots lobbyist in Washington D.C. and her home state of North Carolina. As a lobbyist, she emphasizes the need for rigorous science in clinical trials, improved post-market surveillance, manufacturer accountability and better communication between physicians and patients regarding informed consent about the risks versus rewards of devices like Essure.
Since 2015, her lobbying efforts in D.C. have resulted in three pieces of legislation aimed at medical devices and stronger protections for consumers: The E-Free Act of 2015 (H.R. 3920), The Medical Device Safety Act of 2017 (H.R. 2164) and The Medical Device Guardians Act of 2017 (H.R. 2163).
In addition to her political activism, Schulman leverages social media to amplify her voice, connect with peers and build community among Essure patients. She serves as an administrator of the Carolina E-Sisters Group and the Post-Essure Autoimmune Symptoms (PEAS) group on Facebook, assisting other women suffering with the device and connecting them with the resources they need to get proper diagnosis and removal.
Schulman completed patient advocacy training in 2016 through the National Center for Health Research in Washington, D.C. and currently collaborates with other patients harmed by any FDA-approved medical device.
A native of Georgia, Schulman is a formally trained scientist. She received her bachelor of science in chemistry and physics from Berry College in Mount Berry, Georgia and completed doctoral studies in computational chemistry from Oklahoma State University in Stillwater, Oklahoma. With a passion for research and a fascination with the intersection of science & law, she later earned her paralegal certification from Meredith College in Raleigh, North Carolina and now works on a consulting basis for individuals, law firms, and corporations who need scientific expertise and legal research acumen.
About Drugwatch's Experts
Drugwatch's experts are authorities in their fields. Their personal experiences and professional expertise make them uniquely qualified to review our content for accuracy and verify that the information you read here is trustworthy, comprehensive and consistent with the latest evidence-based research.