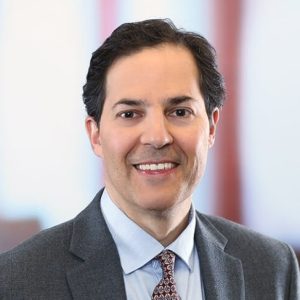 William A. Davis
Attorney and Complex Litigation Expert
Last Modified: May 10, 2023
William A. Davis is an award-winning licensed attorney with the Law Office of William A. Davis and senior counsel at The Peterson Firm based in Washington, D.C., a law firm specializing in asbestos litigation.
Davis has decades of experience representing clients in health care disputes. He represented some of the largest drug companies and pharmacy benefits managers in disputes concerning drug price reporting. He also represented medical device companies in disputes concerning regulatory compliance and other matters.
After Davis earned his law degree from Columbia Law School in 1987, he served as a law clerk to Chief Judge Alexander Harvey of the U.S. District Court for the District of Maryland in Baltimore. His first position as a practicing attorney was with the office of Fried, Frank, Harris, Shriver & Jacobson, an international law firm in D.C. While at the firm from 1988 to 1996, he specialized in complex commercial litigation.
Davis was chair of the Washington litigation practice Mintz, Levin, Cohn, Ferris, Glovsky and Popeo from 1996 to 2020. While at Mintz, Davis litigated disputes for Fortune 500 companies and was named a Washington, D.C., Super Lawyer.
When it comes to hiring a lawyer, Davis said the most important things for people to consider are experience and a history of success in litigation.
About Drugwatch's Experts
Drugwatch's experts are authorities in their fields. Their personal experiences and professional expertise make them uniquely qualified to review our content for accuracy and verify that the information you read here is trustworthy, comprehensive and consistent with the latest evidence-based research.