Fosamax Lawsuits
Plaintiffs who filed lawsuits against Merck for its osteoporosis drug Fosamax claim that the drug caused osteonecrosis of the jaw (ONJ) and femur fractures. Allegations against the drug company include failure to warn and manufacturing a defective drug. Merck settled about 1,200 ONJ cases for $27.7 million.
Latest Fosamax Lawsuit Updates
Fosamax (alendronate sodium) lawsuits include two multidistrict litigations and a multicounty litigation. The Judicial Panel on Multidistrict Litigation formed an MDL for specific Fosamax side effects and injuries. Multidistrict litigation consolidates cases with the same damages against the same defendants to make litigation more efficient.
The first of these was MDL No. 1789 in the Southern District of New York for osteonecrosis of the jaw, formed in 2006 and closed in 2018. The second was MDL No. 2243 in the Trenton Division of the District Court of New Jersey for femur fractures, formed in 2011. As of Sept. 15, 2023, five cases remain out of the original 1,288 that were filed.
Fosamax Lawsuit Updates
September 2023: Only five cases remain open in the Fosamax MDL 2243 for femur fractures.
August 2023: The judge in the New Jersey Fosamax MCL scheduled the latest Case Management Conference.
July 2023: Merck argued that 500 Fosamax cases Judge Freda Wilson dismissed in appeal were rightly dismissed.
May 2023: Plaintiff appealed Judge Freda Wilson's decision to dismiss 500 cases.
March 2022: U.S. Judge Freda Wolfson dismissed more than 500 femur fracture injury claims in New Jersey based on federal preemption claims.
Both MDLs have been through complex litigation issues. The history of the MDLs includes jury verdicts, dismissals and appeals. There was also one settlement for approximately 1,200 ONJ claims. Currently, the largest group of active femur fracture cases — a little more than 3,000 — resides in the New Jersey MCL.
In 2021, the judge dismissed several cases in the MCL, though a few active cases remain. The MCL remains active and the judge scheduled the most recent Case Management Conference at the end of August 2023.
Lawsuits for Osteonecrosis of the Jaw
MDL No. 1789 focuses on Fosamax and jaw injuries — specifically osteonecrosis of the jaw. These were the first cases filed against Merck. ONJ is a rare, severe bone disease that affects the jaw and typically happens after dental work, such as tooth extractions. Exposed bone crumbles and dies because of lack of blood, causing jaw problems. Senior U.S. District Judge John F. Keenan is presiding over these cases.
Studies link bisphosphonate drugs like Fosamax to ONJ. Doctors refer to ONJ associated with taking Fosamax as bisphosphonate-related osteonecrosis of the jaw. Researchers theorize that Fosamax can cause ONJ because bisphosphonates make it difficult for bones to heal. Several plaintiffs in the MDL required multiple surgeries to restructure their jaws.
Plaintiffs' Claims in MDL No. 1789
Fosamax is defective because it may cause ONJ
Merck didn't adequately warn plaintiffs and their doctors the drug could cause ONJ
Merck fraudulently concealed the risks of Fosamax with respect to ONJ
Merck is guilty of negligence
MDL No. 1789 is now closed. However, according to a Merck filing with the U.S. Securities and Exchange Commission, about 10 cases involving ONJ were still pending in various federal and state courts as of March 2018 and Merck expected to fight those cases.
When Did Merck Know Fosamax Could Cause ONJ?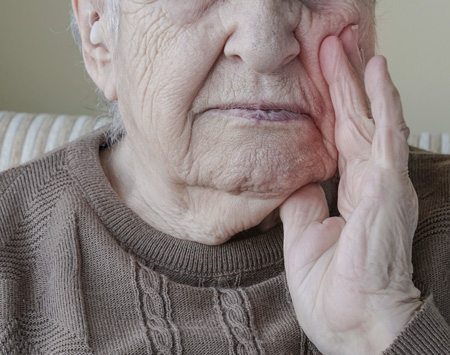 Plaintiffs say Merck knew as early as 1995 that Fosamax could cause ONJ, according to legal documents filed in Linda Secrest v. Merck. Yet, the company allegedly failed to investigate further or warn the public.
Merck received additional notice from reports from "over a hundred patients who had developed 'dental pain' and/or 'dental infection' during clinical trials in 1995." The company also received several reports of "adverse oral outcomes" linked to Fosamax in the late 1990s, but Merck didn't investigate further.
In October 2003, Merck received its first adverse event report expressly stating a Fosamax patient developed ONJ. According to Merck, its Adverse Event Review Team recommended adding a warning to the label in January 2005 after reviewing this and other reports.
Plaintiffs dispute this fact and say the AERT recommended a warning label for ONJ as early as January 2004. After the FDA sent a letter to Merck, the company placed a warning for ONJ on Fosamax in August 2005.
Lawsuits for Atypical Femur Fractures
MDL No. 2243 focuses on atypical femur fractures allegedly linked to Fosamax. As of September 2023, five cases remain pending in the MDL.
Plaintiffs sued Merck after taking Fosamax and experiencing femur fractures. According to legal documents, Fosamax contributes to fractures, increasing the mineral density of bone. This makes bones thicker but not necessarily stronger because the drug inhibits formation of new, healthy bones.
Plaintiffs' Claims in MDL No. 2243
Fosamax is defective because it may cause femur fractures
Merck didn't adequately warn plaintiffs and their doctors that the drug could cause femur fractures
Negligence in marketing and selling Fosamax
Breach of warranty
Fraudulent and negligent misrepresentation
This process "does not necessarily correspond with reduction of fracture risk," plaintiffs say. They contend it actually makes bone "highly mineralized, homogenous, brittle, and more susceptible to fracture." Fosamax may also linger in the body for several years after patients stop taking it, inhibiting new bone growth as much as 50%.
In general, these lawsuits claim Merck is liable for "concealment of risks associated with Fosamax," "gross exaggeration of the purported fracture reduction benefits conferred by the drugs" and "overpromotion of the drugs for non-approved, or 'off-label,' indications."
Dismissals, Appeals and Pending Cases in the MDL
U.S. District Judge Joel A. Pisano presided over these cases before he retired. In 2014, he ruled in Merck's favor, dismissing about 650 cases with injuries that occurred prior to Sept. 14, 2010. Merck argued that the FDA would have rejected its label change for femur fractures. According to Judge Pisano, plaintiffs failed to show why their injury claims shouldn't be dismissed on these grounds.
The plaintiffs in about 510 cases appealed to the Third Circuit Court of Appeals. In March 2017, the appeals court reversed Pisano's order. The panel found that a reasonable jury could conclude that the FDA only objected to use of the words "stress fracture" in the label because it was misleading. If Merck submitted a new label following the FDA's suggestions, it could have been approved.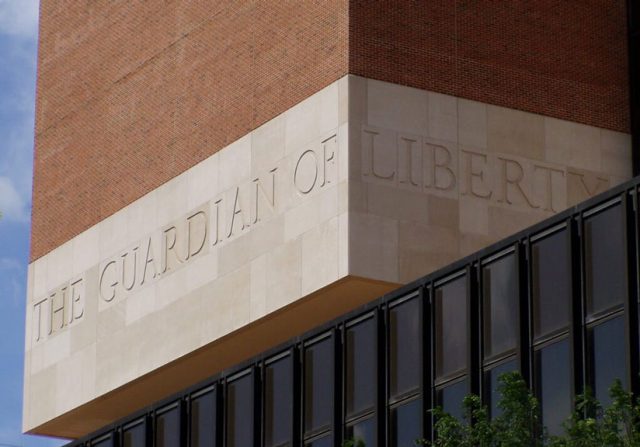 But in June 2018, the U.S. Supreme Court issued an order accepting Merck's petition to consider its appeal of the Third Circuit's ruling. Ultimately, in March 2022, Judge Freda Wolfson in New Jersey District Court ruled in favor of Merck and granted them summary judgment in the MDL, ruling that plaintiff's failure to want claims were preempted. The cases were then dismissed.
At one time, there were also femur-fracture lawsuits pending in California state court. The first trial in California was conducted in 2015. Jurors sided with Merck. That verdict was upheld on appeal. Another trial was scheduled for April 25, 2016, but was stayed at the plaintiffs' request. The cases were later dismissed because of preemption in 2017.
When did Merck Know Fosamax Could Cause Fractures?
The date Merck actually warned of femur fractures is key in lawsuits in the MDL. Plaintiffs claim Merck didn't warn patients that Fosamax could cause femur fractures.
Legal documents in Bernadette Glynn's trial in 2013 claim Merck knew about the risk of Fosamax femur fractures as far back as 1990. Merck's statements in court documents, however, argue the FDA contacted the company in 2008 asking for studies, but didn't recommend a product label change until 2010.
Contested Timeline in Court Documents
October 2010: The FDA issued a Safety Communication requiring manufacturers to add safety information to product labeling warning patients of precautions and limitations of use related to femur fracture risk.
May 2009: Merck proposed a label change to the FDA for "low energy femoral shaft and subtrochanteric fractures."
June 2008: According to plaintiffs, the process to add a warning didn't start until 2008 at the request of the FDA. Merck's court documents reflect that the FDA contacted drug manufacturers requesting their studies on bisphosphonate-associated atypical fractures.
1990: Glynn's attorney argued in court that Merck consultants told the company as early as 1990 that the drug could interfere with the bone's natural healing process and create microfractures. These microfractures could lead to spontaneous fractures of the femur.
According to Merck, "FDA approved a label change for the Adverse Reactions/Post-Marketing Experience section of the label, but it did not approve a label change to the Precautions section."
In October 2010, after receiving additional studies, the FDA issued a Safety Communication requiring "bisphosphonate manufacturers to add information on [atypical femur fractures] to the Precautions section of the drug labels and require a new Limitations of Use statement in the Indications and Usage section of the label because 'these atypical fractures may be related to long-term . . . bisphosphonate use.'"
Jury Awards and Settlements
There have been few settlements or jury verdicts in Fosamax cases. So far, Merck offered $27.7 million in 2013 to settle approximately 1,200 ONJ cases. This remains the largest settlement in Fosamax litigation and doesn't include femur fracture cases. There have yet to be any settlements or jury awards for plaintiffs who claim that Fosamax caused femur fractures.
Shirley Boles
In 2010, a New York jury awarded $8 million to Shirley Boles of Walton Beach, Florida. Boles took Fosamax from 1997 to 2006 and claimed the drug caused her to develop ONJ. The first trial ended in a mistrial because of a deadlocked jury, but U.S. District Judge John F. Keenan scheduled it for a retrial. During the retrial, Boles claimed negligence and strict liability for defective design.
The judge later reduced the verdict to $1.5 million. Keenan also sanctioned Boles' attorney, Gary Douglas, $2,500 for his conduct, which included calling Merck's conduct "reprehensible" and "disgusting."
Rhoda E. Scheinberg
Another New York jury awarded Rhoda E. Scheinberg $285,000 and concluded that Merck failed to warn her or her doctor about the risk of ONJ. But it didn't find that Merck defectively designed Fosamax. The award was for pain and suffering. The court previously dismissed Scheinberg's punitive damages claim.
Scheinberg took Fosamax from 2000 to 2006. After a tooth extraction in 2006, she developed ONJ. In the trial, Merck claimed Scheinberg's ONJ developed because she had periodontal disease and diabetes and used other prescription drugs.
Multicounty Litigation in New Jersey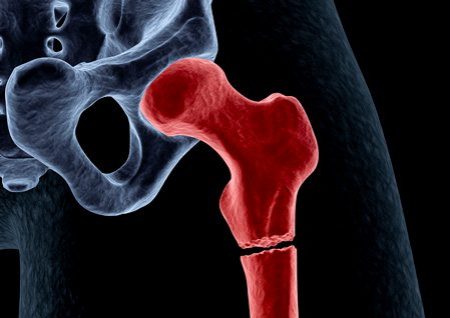 More than 2,000 cases alleging femur fractures had been filed in New Jersey state court. According to the latest numbers from the Superior Court of New Jersey, they remain pending before Judge Bruce J. Kaplan Middlesex County as of January 2023.
Groups of these cases are currently undergoing discovery. So far, there are no scheduled trials. Merck stated it intends to defend against the allegations in these cases.
In July 2023 and August 2023, several cases were dismissed with prejudice. A Case Management conference was scheduled for late August 2023.
Please seek the advice of a medical professional before making health care decisions.
Share This Page:
How can we improve this page?
Thank You for Your Feedback
We appreciate your feedback. One of our content team members will be in touch with you soon.
We appreciate your feedback. One of our content team members will be in touch with you soon.
Who Am I Calling?
Calling this number connects you with a Drugwatch representative. We will direct you to one of our trusted legal partners for a free case review.
Drugwatch's trusted legal partners support the organization's mission to keep people safe from dangerous drugs and medical devices. For more information, visit our partners page.