GranuFlo and NaturaLyte Lawsuits
Granuflo and Naturalyte are acid concentrates used in dialysis solutions and manufactured by the world's largest dialysis provider, Fresenius Medical Care. But an internal company memo pointed to Fresenius' knowledge of a defect in its product that led to patient injuries, including sudden cardiac arrest and death. Patients and their loved ones filed lawsuits against the company alleging fraud and negligence.
Fresenius Medical Care, with corporate headquarters in Germany and U.S. headquarters in Waltham, Massachusetts, is the manufacturer of Granuflo and Naturalyte, which are acid concentrates used in dialysis solutions (dialysate). It is also currently the largest dialysis provider in the United States and worldwide with more than 3,400 dialysis clinics treating more than 290,000 patients globally. More than 184,000 of those patients were treated in the U.S., a 2016 publication shows.
However, an internal company memo anonymously shared with the U.S. Food and Drug Administration (FDA) in 2012 led many injured patients to believe that Fresenius had prior knowledge regarding risks associated with the use of its dialysis products but failed to share that information with the public. The memo advised the company's own physicians of an increased risk of cardiac arrest in patients due to metabolic alkalosis (too much bicarbonate — or carbon dioxide — in the blood) due to the improper use and dosing of Granuflo and Naturalyte in dialysis treatments.
Did you know
An internal company memo anonymously shared with the FDA in 2012 led many injured patients to believe that Fresenius had prior knowledge regarding risks associated with the use of its dialysis products.
The memo came following a study Fresenius conducted in its facilities between January 1 and December 31, 2010. The study identified 941 patients in 667 Fresenius facilities who experienced cardiopulmonary arrests within the facilities.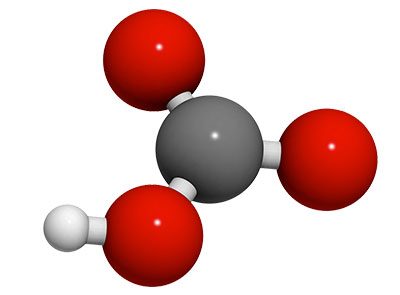 The results showed that hemodialysis patients were up to six times more likely to be at risk of cardiopulmonary arrest if they had elevated pre-dialysis bicarbonate levels. This conclusion caused Fresenius to research the issue of bicarbonate overdose and resulting metabolic alkalosis following dialysis treatments. This was done "too late," according to injured plaintiffs.
The company memo was internally distributed on November 4, 2011, nearly four to five months prior to it coming to the attention of the FDA and other dialysis centers using the company's products. A Class I recall (the most serious type of recall as classified by the FDA) followed for all lots of Granuflo acid concentrate, with the FDA determining that the company violated regulations regarding false and misleading labeling by not including such relevant information.
Patients sued Fresenius, alleging injuries and/or death as a result of the company's purported fraud, negligence and misrepresentation.
Pending Litigation and Plaintiffs' Allegations
Plaintiffs from across the country filed suits against Fresenius for injuries they incurred after using Granuflo and/or Naturalyte, or for injuries incurred by their loved ones that resulted in death.
Some of the injuries alleged include:
Metabolic alkalosis
Low potassium
Low oxygen in the blood
High levels of carbon dioxide in the blood
Cardiac arrhythmia (irregular heartbeat)
Sudden cardiac arrest or other adverse cardiopulmonary events
The cases, now reaching into the thousands, were consolidated into a multidistrict litigation (MDL) in 2013. At the time there were only 11 pending lawsuits filed in seven different district courts. More than 4,000 lawsuits were included in the MDL, and as of September 2018, more than 2,385 were still pending in the District of Massachusetts, where the litigation was centralized. U.S. District Judge Douglas P. Woodlock is presiding over the MDL.
Fresenius Medical Care reached a $250 million settlement in 2016 with most of the plaintiffs in the MDL.
But a group of plaintiffs declined the settlement and continued litigation against the company. As of Oct. 14, 2022, only 17 cases remained in MDL 2428.
In March 2017, Fresenius Medical Care won the first bellwether trial filed by those plaintiffs. A jury in Massachusetts determined the plaintiffs didn't prove that using Naturalyte in hemodialysis treatments was the "proximate cause" of a man's death, massdevice.com said.
Plaintiffs allege patients suffered or died as a result of the use of Granuflo and Naturalyte. The lawsuits allege that after using these products, patients experienced an unusually high level of bicarbonate in their blood and that this consequently increased their risk of sudden cardiac arrest or other cardiopulmonary injury.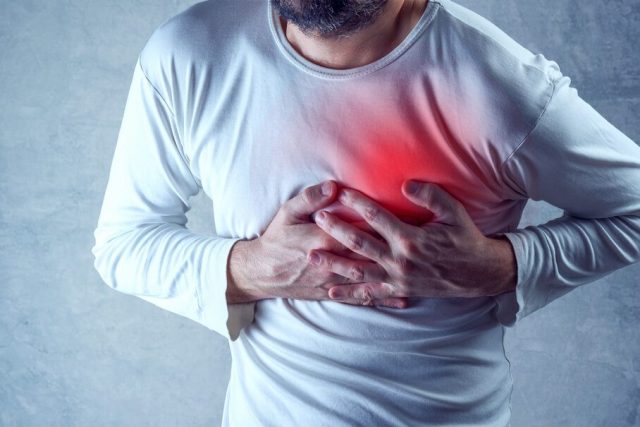 They also assert that the injuries and deaths could have been prevented if Fresenius had adequately investigated and properly studied its products prior to marketing them for use in dialysis treatments. Furthermore, after learning about the risks, Fresenius concealed the information from the medical community rather than ensuring the patients' safety.
All of the cases contain some common factual questions, including whether the products were defectively manufactured, whether Fresenius knew or should have known about the risks to patients as a result of the defect, and whether Fresenius provided adequate instructions and warnings in order to prevent or minimize such risks.
Plaintiffs assert the following allegations against Fresenius:
Fraud
Negligence
Negligent design
Negligent failure to warn
Negligent misrepresentation
Survival action on behalf of the decedent's estate
Strict liability (does not depend on negligence or intent to harm)
Wrongful death
Violation of consumer protection laws
Breach of implied warranty of fitness for a particular purpose
Breach of express warranty (what a seller represents to a buyer)
Loss of consortium (damages suffered by a spouse or family member of an injured person)
Steven Roberts
Steven Roberts alleged he experienced a stroke following the use of Granuflo. In January 2012, Roberts received his dialysis treatment at Davita Greer Kidney Center.
Did you know
Within two hours of receiving his treatment, Roberts claimed he exhibited symptoms of dizziness, disorientation, lack of focus, slurred speech, impaired motor functions and difficulty walking.
His wife took him to the hospital where he was diagnosed with a brain aneurysm.
Roberts spent approximately one week in the intensive care unit (ICU). He said he still experiences "serious impacts" as a result of an aneurysm allegedly brought on by Fresenius' defective product.
Roberts continues to suffer from neck pains, difficulty speaking, and weakness and motor impairment on his left side. He also experiences diarrhea, nausea, vomiting, irritability and difficulty breathing as a result of an aneurysm and associated complications.
Roberts claimed that he was never warned of the "significant and serious risks" associated with the use of Granuflo and/or Naturalyte in his dialysis treatments.
Arthurine Williams
Alabama resident Arthurine Williams filed a wrongful death suit on behalf of her deceased husband, Johnny Williams. Williams alleged that Johnny experienced a fatal heart attack from using Fresnius' dialysis products.
Williams' complaint said that Johnny was prescribed Granuflo and Naturalyte three times a week beginning in June 2010. On July 28, 2010, Johnny received a hemodialysis treatment at a DaVita center in Ensley, Ala. Granuflo was used in his treatment.
Did you know
Williams claimed that after the use of the product and following his dialysis treatment, Johnny suffered a heart attack and died the following day.
Williams also claimed that her husband relied upon "the misrepresentations and actions" of Fresenius "in so far as that the hemodialysis products he was being provided were safe and effective for use in his treatments."
Betty Lemmond
Betty Lemmond filed her lawsuit on behalf of her deceased husband, Dizzy Dean Lemmond, and his estate. Dizzy Dean also suffered a heart attack resulting in his death after using one of Fresenius' dialysis products.
Lemmond's complaint alleged that on August 11, 2010, her husband received a hemodialysis treatment at a DaVita center in Sylacauga, Ala. He was also provided Granuflo during the treatment.
He experienced a sudden heart attack following his treatment and died the same day.
Waddell Bishop
In 2012, Waddell Bishop sued Fresenius after his mother, Frances Carol Bishop, died following the use of Granuflo and Naturalyte. Bishop claimed that his mother suffered "an adverse cardiovascular event" on September 16, 2010, after receiving a dialysis treatment that used Fresenius' dialysis products.
Bishop's complaint alleged that his mother and her health care providers were "not aware and through diligent effort not able to discover the risk of serious injury and/or death associated with and/or caused by using Granuflo and/or Naturalyte."
The lawsuit further alleged that her "injuries and damages directly resulted from using Granuflo and/or Naturalyte," and that Fresenius "knew or should have known, or could have learned through reasonable diligence that Granuflo and/or Naturalyte caused and/or was associated with an increased risk of death and serious injuries."
Fresenius Proposes $250 Million Settlement
In February 2016, Fresenius requested a stay (halt of proceedings) in the MDL to propose a $250 million settlement to the more than 4,000 plaintiffs awaiting trial. The first two bellwether trials scheduled to take place in early 2016 were pushed back as a result of the pending settlement.
Fresenius Requirements
Fresenius needed 97 percent of plaintiffs to agree to the settlement for it to move forward.
Fresenius needed 97 percent of plaintiffs to agree to the settlement for it to move forward. Fresenius has not disclosed how many cases the settlement will include.
Fresenius Wins First State Jury Trial
The settlement proposal followed a win for Fresenius in the first case to go to trial in a Massachusetts state court.
The jury found that while Fresenius was negligent in not immediately distributing the information in its internal company memo to the general medical community and the public at large, the patient's death could not be attributed to Granuflo.
In 2016, a spokesperson for Fresnius, Kent Jarrell, stated to the New York Times that "the initial internal memo was actually incorrect and contradicted by further careful analysis." He also said that the warning language that was added to labeling for Granuflo in 2012 was later removed.
Jarrell said the settlement following their initial win was not an admission of wrongdoing but just a way to put an end to the litigation.
Insurer Debates Claims
In 2016, Fresenius insurer, National Union Fire Insurance Company in Pittsburgh, filed suit against the dialysis products' manufacturer, following its settlement announcement. The insurer is seeking a declaratory judgement, which will establish its rights based on its agreement with Fresenius.
According to Fresenius, most of the proposed settlement, about $220 million, is expected to be covered by the insurer, with the medical company only paying out a portion of approximately $60 million towards the remainder of the settlement and associated costs.
National Union claimed that some exclusions may apply to some of Fresenius' claims for coverage in its $250 million settlement proposal, thereby reducing the insurer's presumed contribution.
The case is pending in the Supreme Court of the State of New York.
First Bellwether Trial Ends in Defense Verdict
Bellwether trials are essentially test trials to see how each sides' arguments will likely play out. A small group of lawsuits is selected from a larger group of similar cases, and verdicts received are relied upon to bring the litigation to a more timely resolution.
The first bellwether trial to be heard in the Fresenius litigation took place in February 2017. A trial that began on February 8 ended on March 3 when a Massachusetts federal jury returned a verdict (decision) in favor of Fresenius.
Plaintiff Florella Dial pressed forward with the bellwether trial after opting out of the $250 million settlement proposed by Fresenius.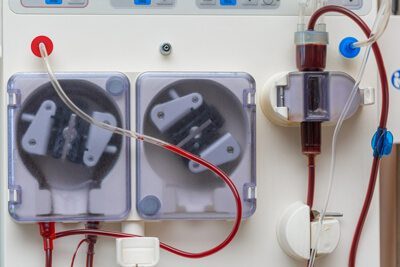 Judge Woodlock also found in favor of Fresenius on a claim under North Carolina law for unfair and deceptive trade practices.
Dial's husband, Carley Dial, was treated at a Fresenius clinic in 2012. Following a dialysis session using Granuflo and/or Naturalyte, Dial alleged her husband died of cardiac arrest.
Dial alleged that Fresenius failed to provide adequate warnings and instructions for its dialysis product, thereby putting patients at risk. She also alleged that Fresenius' own physicians were confused by the company's failure to warn users about the proper handling of its products and the risks involved.
Dial claimed in her lawsuit that Fresenius' actions were cause for an award of exemplary damages (by example, as a warning to others) due to the company's "willful or wanton" (deliberate) conduct.
Kentucky Attorney General Sues Fresenius
In 2016, Kentucky Attorney General Andy Beshear filed a public interest lawsuit on behalf of the Kentucky Medicaid program against Fresenius. The complaint requested recovery of damages, statutory civil penalties and injunctive (compelling or restraining a person or entity from action) relief.
Beshear alleged that the lawsuit was the result of Fresenius' "unlawful, unfair, false, misleading and deceptive practices related to Granuflo Dry Acid Concentrate."
The Complaint stated, "Due to Granuflo's combination of both acetic acid and sodium diacetate, Granuflo can dangerously increase bicarbonate levels beyond the levels prescribed by a patient's physician. Based on the Defendants' [Fresenius'] knowledge of the chemical structure, and resulting metabolic process in the human body, combined with the knowledge readily available to the Defendants as early as 2004, the Defendants knew or should have known of the increased risk of metabolic alkalosis attributed to the use of Granuflo."
The Complaint also alleged that Fresenius began informing its own employees of the need for bicarbonate adjustments and dangers associated with the improper dosing of its product as early as 2008, but chose not to inform other non-Fresenius clinics or the medical community at large.
Please seek the advice of a medical professional before making health care decisions.
Share This Page:
How can we improve this page?
Thank You for Your Feedback
We appreciate your feedback. One of our content team members will be in touch with you soon.
We appreciate your feedback. One of our content team members will be in touch with you soon.
Who Am I Calling?
Calling this number connects you with a Drugwatch representative. We will direct you to one of our trusted legal partners for a free case review.
Drugwatch's trusted legal partners support the organization's mission to keep people safe from dangerous drugs and medical devices. For more information, visit our partners page.