It turns out that it doesn't take much to sway a doctor. In fact, drug companies can get physicians to prescribe a drug for the price of a sandwich.
A 2016 study published in JAMA Internal Medicine revealed that doctors who accept free meals from Big Pharma tend to prescribe a company's promoted drugs. Researchers looked at Medicare prescribing information for statins, blood pressure medications and antidepressants. After looking at data from 279,669 physicians, they found that just one free meal equated to higher rates of prescribing heavily promoted drugs Crestor (rosuvastatin), Benicar (olmesartan) and Pristiq (desvenlafaxine).
The study found all it took was a meal less than $20 to increase prescriptions for a branded drug. If the cost of a meal exceeded $20 or a doctor received additional meals, prescriptions rates were likely to go up even more. Authors said that, although the study does not prove a cause-and-effect relationship, there is an association between the two.
But this isn't the only study to show this relationship between payments and prescribing drugs or devices. A 2016 ProPublica analysis of Big Pharma payments made to doctors also showed an increase in brand-name prescriptions.
"Indeed, doctors who received industry payments were two to three times as likely to prescribe brand-name drugs at exceptionally high rates as others in their specialty," ProPublica found.
A spokesperson for Pharmaceutical Research and Manufacturers of America, the industry trade group, told ProPublica that many factors affect doctors' prescribing decisions.
"Working together, biopharmaceutical companies and physicians can improve patient care, make better use of today's medicines and foster the development of tomorrow's cures," she wrote. "Physicians provide real-world insights and valuable feedback and advice to inform companies about their medicines to improve patient care."
Top 10 companies in Doctor Payments
| Company | Number of Payments | Payment Totals |
| --- | --- | --- |
| Genentech, Inc. | 6,486 | $388 million |
| DePuy Synthes Products LLC | 2,565 | $94.7 million |
| Topera Inc. | 298 | $93.1 million |
| Stryker Corporation | 120,404 | $90.8 million |
| AstraZeneca Pharmaceuticals LP | 968,562 | $90.7 million |
| Medtronic Sofamor Danek USA, Inc. | 45,180 | $85 million |
| Pfizer Inc. | 738,451 | $82.5 million |
| Zimmer Holding Inc. | 47,417 | $70.5 million |
| Allergan Inc. | 343,906 | $69.9 million |
| Arthrex, Inc. | 15,152 | $58.9 million |
Marketing Campaigns Disguised as Clinical Trials
"Some company-sponsored trials of approved drugs appear to serve little or no scientific purpose. Because they are, in fact, thinly veiled attempts to entice doctors to prescribe a new drug being marketed by the company, they are often referred to as 'seeding trials."
Seeding trials are thinly veiled pharma attempts at marketing drugs to doctors and probably some of the most insidious forms of marketing.
"In an age of for-profit clinical research, this is the new face of scandal," wrote Carl Elliott in The New York Times. "Pharmaceutical companies promote their drugs with pseudo-studies that have little if any scientific merit, and patients naively sign up, unaware of the ways in which they are being used."
These supposed clinical trials have a few distinguishing characteristics. They employ physicians that are frequent prescribers of competing drugs of the drug being studied, are poorly designed and pay high fees to the physicians participating in the trial who prescribe the drug.
The true purpose of seeding trials remains hidden until court documents surface in litigation against pharma companies. Companies do not disclose the purpose of these trials to review boards, physicians or patients, and little information is available in the public domain on the practice.
"This practice — a seeding trial — is marketing in the guise of science. The apparent purpose is to test a hypothesis," wrote Drs. Harold C. Sox and Drummond Rennie in an editorial in the Annals of Internal Medicine. "The true purpose is to get physicians in the habit of prescribing a new drug."
One of the most famous examples of a seeding trial surfaced during legal proceedings against Merck for its pain reliever, Vioxx. The trial, named ADVANTAGE (Assessment of Differences between Vioxx and Naproxen To Ascertain Gastrointestinal Tolerability and Effectiveness), was supposed to assess the gastrointestinal safety of the drug. Results of the trial even appeared in peer-reviewed medical journals, according to a review published in the Annals of Internal Medicine by Dr. Kevin P. Hill and colleagues.
"This practice — a seeding trial — is marketing in the guise of science. [...] The true purpose is to get physicians in the habit of prescribing a new drug."
But doctors or researchers didn't actually design the trial.
According to internal documents, Merck's marketing team designed the trial to reach "a key physician group to accelerate uptake of Vioxx as the second entrant in a highly competitive new class and gather data important to this customer group." Merck even nominated the marketing team for its Best Physician Program Award. Merck later pulled Vioxx from the market after a large number of patients taking the drug suffered heart attacks.
Parke-Davis, now a part of Pfizer, conducted another example of a seeding trial on its seizure drug Neurontin. Inexperienced investigators and a flawed study design led to disastrous consequences. Not only did it not yield much useful information, but 11 study participants died and 73 experienced serious adverse events.
Pharma's Addiction to Off-Label Marketing
"Desperate to maintain their high profit margins, pharmaceutical companies have increasingly engaged in illegal activities, such as dangerous, illegal promotion of drugs for uses not approved by the FDA — a practice commonly referred to as 'off-label promotion.'"
One of the most controversial practices in pharma marketing is so-called off-label promotion: the marketing of a drug to doctors for a use not approved for the FDA. Though it is legal for health care providers to prescribe a drug for an off-label use, it is illegal for a drug company to encourage it because the FDA has not received data showing the drug is safe or effective for that use.
Unfortunately, off-label promotion happens more often than the American public knows. In some parts of medicine, such as pediatrics and psychiatry, there is more off-label than on-label use. Supporters say drug companies should be allowed to discuss it.
"The drug sponsor, the company that manufactures the drug, is usually in the best position to talk about off-label because they know more about the safe and effective use of their drug than any other institution," Kamp said. "If Einstein were among us, the last thing we would want to do is say everybody can talk about the theory of relativity, but we won't let Einstein talk about it because he's the one that came up with the idea."
Fact
Since drugs are often FDA-approved for very limited uses, pharma companies are quick to exploit off-label uses to pad profits — often, at the expense of patient safety.
In some cases, patients may get access to lifesaving treatments off-label. For example, this is often the case with experimental cancer treatments. Patients with rare, terminal diseases may also benefit. But the intentions of drug companies might not be as noble.
Because drugs are often FDA-approved for very limited uses, pharma companies are quick to exploit off-label uses to pad profits — often at the expense of patient safety. Officially, they damn the practice as illegal. Unofficially, they incentivize sales reps and even coach them on tactics to sell off-label uses to doctors, hospitals and other health care facilities, such as nursing homes. For some reps, bringing up ethics could mean getting fired.
One of those former sales reps was Melayna Lokosky. She worked for venture-funded startup Acclarent, now part of Johnson & Johnson's Ethicon division, which bought Acclarent in 2010. Before that, she worked for Bristol-Myers Squibb and Schwarz Pharma.
"I'm living proof [of this practice]," Lokosky told Drugwatch. "When I started challenging that behavior at then-Johnson & Johnson's Ethicon's Acclarent, I was wrongfully terminated."
Lokosky filed a whistleblower complaint in Los Angeles Superior Court in 2015 accusing Acclarent of off-label promotion of its Relieva Stratus MicroFlow Spacer for an unproven drug-delivery use. According to the complaint, J&J is liable for millions of dollars in damages stemming from insurance companies paying for medically unnecessary, misbranded Acclarent devices marketed to physicians for unproven off-label use.
William Facteau, who was CEO, and Patrick Fabian, who was vice president of sales — two former top Acclarent executives — face fraud charges in Massachusetts. A federal grand jury indictment said they marketed Acclarent's Relieva Stratus MicroFlow Spacer off-label for delivering steroids. The FDA only approved the device for opening sinuses.
"Reps now, from recent rulings, can sell off-label if what they are saying is factual," Lokosky said. "The problem with FDA giving the industry an inch, to sell off-label, is that they'll take a mile, as we're now seeing with the Johnson & Johnson Acclarent case."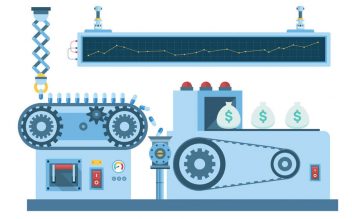 Off-Label Use Leads to More Side Effects
Using drugs off-label can also spur an increase in side effects. Of the top five drugs prescribed off-label, about 80 percent did not have strong scientific evidence for off-label use, according to a 2015 study in JAMA by Tewodros Eguale and colleagues.
The study looked at 151,305 prescriptions. About 7.6 percent of patients suffered adverse effects from the drug, but when the same drug was used off-label, the rate of side effects was 44 percent greater.
Marketing an Antispychotic to Children and the Elderly
One of the most publicized cases of off-label marketing in recent years centers around Johnson & Johnson's off-label promotion of its antipsychotic drug Risperdal (risperidone). Originally, the FDA only approved the drug in 1993 to treat schizophrenia in adults. However, that didn't stop J&J from marketing the drug to treat ADHD, anxiety, sleep difficulties, depression and hostility in groups at high risk for dangerous side effects — in this case, children and the elderly.
In early J&J trials, researchers found the side effects of the drug in children and the elderly were substantial, according to Steven Brill's investigative piece "America's Most Admired Lawbreaker." Despite this, J&J's Janssen unit exploited these two profitable groups.
"Risperdal is indicated for the management of manifestations of psychotic disorders," Lisa Stockbridge, then of the FDA's Division of Drug Marketing, Advertising and Communications, wrote to Janssen's director of regulatory affairs. "However, Janssen is disseminating materials that imply, without adequate substantiation, that Risperdal is safe and effective in specifically treating hostility in the elderly."
Of considerable concern to Stockbridge and the FDA was the large number of unexplained deaths from heart-related issues and strokes in elderly patients taking Risperdal. In fact, the agency denied J&J's request for Risperdal approval for use in the elderly in 1999 because of safety issues. In particular, J&J "failed to fully explore and explain what appeared to be an excess number of deaths."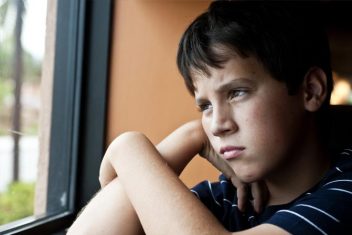 One of the most controversial side effectsinvolved young boys and men growing breasts, a condition called gynecomastia. Court documents say J&J knew of the risk. But in the 1990s, Risperdal made about 20 percent of its revenue from sales to children — even if the FDA had no proof it was safe or effective in this group. J&J marketed it heavily for ADD and ADHD and paid reps heavy bonuses to promote it to doctors as safe.
"At the same time, the company focused on rounding up respected academics who could aid the cause by touting the results as they came in and make Risperdal the prime choice for pediatricians regardless of what the FDA label said," wrote Brill in his article.
Lawsuits filed by parents and young men who suffered gynecomastia they say Risperdal caused poured into state and federal courts across the country.
In 2015, Austin Pledger won the first Risperdal jury trial. Pledger developed size 46DD breasts when he was a teenager after he started taking the drug at age 8. The jury awarded him $2.5 million after determining J&J failed to warn about the risk of gynecomastia.
Pharma Spends Billions on Marketing Fraud Fines
The Department of Justice collects billions of dollars in fines from drug companies routinely breaking the law. So far, the biggest settlement in American history belongs to GlaxoSmithKline. The company paid $3 billion to resolve criminal and civil charges related to illegal promotion of drugs and failure to report safety data. The drug at the heart of the controversy was its popular antidepressant Paxil. The pharmaceutical giant pleaded guilty for pushing the drug as a treatment for children younger than 18, though the FDA never approved it for this use.
"Off-label promotion can be prosecuted as a criminal offense because of the potential for serious adverse health consequences to patients from such promotional activities," Dr. Michael A. Carome, director of Public Citizen's Health Research Group, told Drugwatch.
According to a March 2016 Public Citizen study, "Twenty-Five Years of Pharmaceutical Industry Criminal and Civil Penalties: 1991 Through 2015," federal and state governments and pharmaceutical manufacturers reached a total of 373 settlements totaling $35.7 billion.
"Many of the infractions, and the single largest category of financial penalties, stemmed from the practice of off-label promotion of pharmaceuticals," Carome said.
Fines Won't Stop Big Pharma
Regardless of hefty DOJ fines, experts say pharma won't curb off-label promoting anytime soon — there is just too much money to be made. Lack of oversight from federal authorities and the medical community allows drugmakers to find loopholes in the laws, Forbes reported.
"Despite the gaudy sums, however, it's unlikely that the industry will curb its reliance on off-label prescriptions. The practice is simply too lucrative to pass up."
Off-label prescriptions bring in about $40 billion each year or about 20 percent of all revenue, according to a report from Cozen O'Connor's Life Sciences Practice Group. With figures such as these, Big Pharma is willing to sacrifice a few hundred million for a one-time fine.
In the case of Risperdal, for instance, off-label prescriptions accounted for 75 percent of sales in 2002. According to court documents, it was J&J's second-best-selling drug, and off-label marketing catapulted the drug from sales of $172 million in 1994 to $1.7 billion in 2005.
The DOJ didn't reach a $2.2 billion settlement until 2013 — that's almost two decades' worth of profit from off-label use.
Biggest Marketing Fraud Settlements
| Company | Amount | Drugs | Year |
| --- | --- | --- | --- |
| GlaxoSmithKline | $3 billion | Paxil, Wellbutrin, Avandia | 2012 |
| Pfizer | $2.3 billion | Bextra, Geodon, Zyvox, Lyrica | 2009 |
| Johnson & Johnson | $2.2 billion | Risperdal, Invega, Natrecor | 2013 |
| Abbott Laboratories | $1.6 billion | Depakote | 2012 |
| Zyprexa | $1.4 billion | Zyprexa | 2009 |
| Merck | $950 million | Vioxx | 2011 |
| Serono | $704 million | Serostim | 2005 |
| Purdue Pharma | $634.5 million | OxyContin | 2007 |
| Allergan | $600 million | Botox | 2010 |
| AstraZeneca | $520 million | Seroquel | 2010 |
| Bristol-Myers Squibb | $515 million | Abilify | 2007 |
Courses Designed to Sway Doctors
Wining and dining doctors isn't the only way to influence prescriptions. Another way pharma and device companies reach health care providers is through continuing education programs. The law requires doctors to take continuing education courses to keep their licenses in 45 states. And pharma doesn't have to disclose the money it spends on these programs.
Big Pharma has always been a big contributor when it comes to funding these courses, many of which are free for doctors. In 2014, course providers reported $2.7 billion in income, and about $676 million came from device manufacturers and drug companies, a Milwaukee Journal Sentinel and MedPage Today investigation found.
Tighter regulations requiring doctors to disclose funding and universities refusing drug company money led to pharma's hiring third-party companies. These companies created materials, hired instructors and put on the courses.
"Consider it the dark money of medicine."
"These companies want to get more money from industry, and they're certainly not going to put on a course that doesn't appeal to industry," Paul Lichter, who heads the University of Michigan's clinical and educational conflict of interest committee, told the Journal Sentinel "They know where their bread is buttered."
The Journal Sentinel and MedPage Today reviewed 75 Big Pharma-funded courses for testosterone replacement therapy found half the faculty received drug payments, and 65 course instructors had ties to a company that makes or markets these products. And these courses focus on off-label uses.
Course materials often use studies funded by the drug industry or studies with dubious information. For example, one study only involved 13 men. Several studies show testosterone can contribute to prostate cancer, yet Abbott — the maker of AndroGel — promoted its use in men with active, low-grade prostate cancer. FDA-approved labels for the drug also say men with known or suspected prostate cancer should not use the drug.
The FDA's Role
"The FDA has written policies that sound good, but the reality is very different from the written policies."
Contrary to what the public believes, the FDA has not deemed as safe all drugs that are advertised. In fact, the FDA sees the ads at the same time the public sees them. In the meantime, an unsuspecting public risks exposure to harmful drugs. In fact, the agency that many consumers rely on to provide oversight in all things drug- and device-related seems to be doing a poor job.
Only 33 percent of Americans think the FDA does a "good" job of regulating new drugs, according to a poll by Harvard and STAT. More than half think it does a fair or poor job.
So what does the FDA actually do when it comes to reining in pharma marketing? It turns out, very little, and any of the FDA's guidelines for drug companies are voluntary.
"In most cases, federal law does not allow the FDA to require that drug companies submit ads for approval before the ads are used," the FDA says on its website. "Many drug companies voluntarily seek advice from us before they release TV ads. However, if we believe that an ad violates the law, we send a letter to the drug company asking that the ads be stopped right away."
The FDA's drug company letters are getting fewer, too.
From 1997 to 2001, the agency sent an average of 111 letters per year, according to Public Citizen. But this number dropped to 29 a year from 2010 to 2014. The agency has also had the authority to issue an actual monetary penalty to manufacturers for illegal ads since 2007. Public Citizen asked the FDA in 2015 whether it ever assessed such a penalty, and it had not.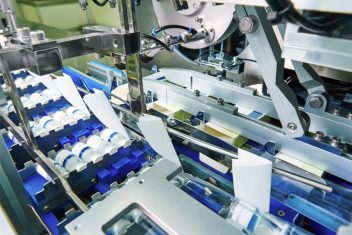 "The FDA is responsible for regulating drug marketing and promotion. Unfortunately, the agency does a poor job of monitoring DTC advertising," said Public Citizen's Carome. "Therefore, the FDA needs to be more vigilant in monitoring DTC advertising, dedicate more resources to the oversight of pharmaceutical company marketing, and take more aggressive enforcement actions against companies that engage in misleading advertising."
Other FDA critics took an even tougher tone.
In 2002, critics slammed AstraZeneca's print and broadcast ads for tamoxifen, saying they overstated the benefits and understated the risks. The FDA approved the drug for healthy women at high risk for developing breast cancer. The drugmaker's ad boasted a 47 percent reduction in new breast cancer incidence after five years of therapy and minimized serious risks such as uterine cancer and blood clots.
It took the FDA six months to respond, a lag exposing millions of women to a potentially dangerous side effects and incomplete evidence of efficacy.
"The FDA regulations are drafted and enforced in such a way that encourages drug companies to cross the line — with a lack of resources to identify violations and enforcing these regulations," said Barbara Brenner, executive director of Breast Cancer Action, in 2002. "They do not have the resources to monitor drug ads prior to publication, so the burden of monitoring these ads then falls on the public."