Sorin 3T Heater-Cooler Lawsuits
Lawsuits claim the Sorin 3T Heater-Cooler System spread bacteria during heart and lung surgeries, causing serious infections and deaths. The majority of the lawsuits have been combined into a single federal litigation.
In February 2018, a federal panel combined 39 Sorin 3T Heater-Cooler System federal lawsuits from around the United States into a multidistrict litigation (MDL) in Pennsylvania federal court.
In March 2019, LivaNova offered to pay $225 million to resolve about 75 percent of lawsuits filed in the United States. The settlement would apply to lawsuits in state courts, a class action lawsuit in Pennsylvania and lawsuits combined in the Pennsylvania MDL.
The company planned to deliver $135 million of the settlement by July 2019. The remaining settlement payouts would be delivered in January 2020.
As of October 2022, there were 7 lawsuits still pending in the MDL. As of November 2022, there have been no new developments in this litigation.
The lawsuits claimed Sorin 3T Heater-Cooler devices spread nontuberculous mycobacteria (NTM) infections during open-chest surgeries. These infections led to other serious medical conditions or death.
The U.S. Food and Drug Administration has confirmed that NTM can cause infections in patients with compromised immune systems. This includes patients requiring heart or lung surgeries. These are among the types of surgeries for which heater-cooler devices are most used.
The Sorin 3T Heater-Cooler class action lawsuit demands the devices' manufacturer arrange for monitoring of patients who underwent surgery with the devices. NTM infections may take years to show up.
Patients Claim Devices Spread NTM Infections
Patients' lawsuits claim they developed hard-to-treat infections after surgeries using heater-cooler devices. Lawsuits blame several debilitating or life-threatening conditions on NTM contamination from Sorin 3T heater-coolers.
Injuries Claimed in Lawsuits:
Aortic Root Abscess

The aortic root is the section of the largest artery in the body where it is attached to the heart. Aortic root abscess is a severe infection of the aortic valve and nearby tissues. Treatment requires surgery.

Myocutaneous Thoracotomy Flap Infection

The myocutaneous thoracotomy flap is a piece of tissue, including skin, which is partially cut from the body during chest surgery. This procedure includes an infection risk.

Endocarditis

This is an infection of the inner lining of the heart chambers and valves. Symptoms include fever and chills, fatigue, aching joints and muscles, shortness of breath and chest pain.

Pericardial Abscess

This complication affects the double-walled sac around the heart. It can also damage the roots of the large blood vessels near the heart. The condition is life-threatening and requires surgery.

Abdominal Abscess

This is a pocket of infected fluid and pus inside the belly.

Mycotic Aortic Arch Pseudoaneurysm

This condition is an infection that mimics an aneurysm. The aortic arch is the portion of the main artery that bends between the ascending and descending aorta. A pseudoaneurysm happens when a blood vessel wall is injured and surrounding tissue captures and contains spilled blood.

Empyema

This is a condition in which pus collects between the lungs and the inner chest wall. This pus has to be drained with a needle or removed through surgery.
Government Tracks Infections to Devices
In October 2016, the Centers for Disease Control and Prevention and the FDA issued safety notifications about Sorin 3T devices.
The CDC reported a genetic similarity between strains of NTM found in patients and in the devices used at hospitals in Iowa and Pennsylvania. The report said devices made before Aug. 18, 2014 may have been contaminated during the manufacturing process.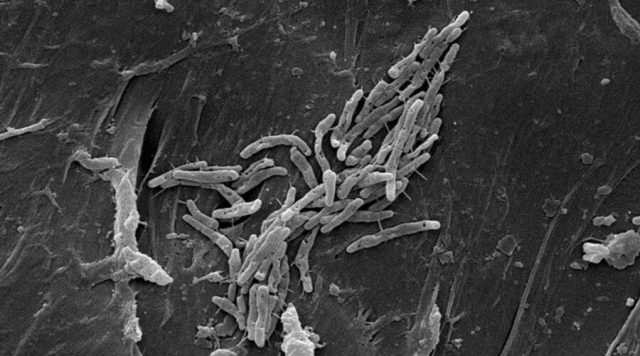 The FDA also found the first incident was reported in 2012. Based on those dates and other information, the FDA estimated that over a half million patients may have been exposed to NTM.
At the time, the Sorin 3T heater-cooler was used in roughly half of all heart surgeries performed in the U.S.
Sorin Recall Follows Infection Reports
Sorin recalled the 3T Heater-Cooler System in June 2015. It cited the potential for contamination that could lead to NTM infections in patients. The recall affected 1,755 devices.
Following the recall, the FDA inspected LivaNova's Munich manufacturing plant in August 2015. The agency sent inspectors to the company's Arvada facility in August and September 2015. The FDA later issued a notice saying inspectors found conditions in the Munich plant that did not conform to FDA standards.
Sorin Merged, Changed Name Around Time of Recall
The Sorin 3T devices were originally branded as the Stockert 3T Heater-Cooler System. The Sorin Group originally manufactured the devices. Sorin merged with Cyberonics Inc. in October 2015 to create a new company called LivaNova.
Lawsuits name the new company as well as U.S. and German branches of Sorin.
Manufacturers named in the lawsuits are:
Sorin Group USA Inc.
Sorin Group Deutschland GmbH
LivaNova PLC
People Who Sued over Heater-Cooler Devices
The first lawsuit over Sorin 3T-related infections came in June 2016. The number grew quickly as several hospitals alerted patients that they may have been exposed to bacterial contamination. Some patients had suffered for months — or even years — unaware that their medical conditions were due to a bacterial infection.
Lori Weinacker

On Jun. 27, 2016, Lori Weinacker filed the first Sorin 3T heater-cooler lawsuit in a South Carolina federal court. She claimed her husband, Henry Weinacker, died of an infection following a heart bypass surgery using a Sorin 3T device in 2014.

Henry Weinacker's surgery took place at Greenville Health System (GHS) Hospital in Greenville, South Carolina. The hospital experienced an outbreak of m. abscessus — a type of NTM infection — around the time of his surgery. GHS sent warning letters to patients it believed had been exposed to the bacteria. Henry Weinacker was one of 180 patients it contacted. He developed infection-related complications and needed further surgery and antibiotic treatment. Henry Weinacker died of the infection about three months after his bypass surgery.

The lawsuit claimed the device used in Henry Weinacker's surgery was one of the devices Sorin recalled in 2015.

Armando Lopez

On Sept. 19, 2018, Armando Lopez filed a Sorin 3T lawsuit in a south Florida federal court claiming a subsequent infection led to organ damage.

Lopez underwent heart bypass surgery at Westside Regional Medical Center (WRMC) in Plantation, Florida in June 2014. The first symptoms of infection showed up less than a month later.

Lopez was treated for a nagging cough and other problems — but not for NTM exposure — through the end of 2016. In January 2017, Lopez received a letter from WRMC saying he was one of several patients exposed to M. chimaera bacterial infection associated with a Sorin 3T machine. M. chimaera is a type of NTM bacteria.

Lopez showed the letter to his doctor who immediately began treating him for m. chimaera infection. The powerful antibiotics required led to hearing loss and damage to Lopez's lungs, liver and kidneys.
Class Action Lawsuits Sought Protection Against Future Infections
There have been at least three Sorin 3T Heater-Cooler class action lawsuits filed.
In March 2016, Edward Baker and Jack Miller asked a Pennsylvania federal court to certify a $5 million class action lawsuit. It sought medical monitoring for about 3,600 Pennsylvania patients potentially exposed to NTM. The patients included all those in Pennsylvania who were potentially exposed to bacteria during surgeries using Sorin 3T devices. NTM infections can wait in the body for years before causing serious injuries.
That lawsuit is still active. In September 2018, the judge issued an order for both sides to appear in court by mid-November to discuss the status of the case.
Two other class actions were dismissed.
In January 2017, Steven Foster filed a class action in South Carolina. Foster later withdrew his lawsuit but gave no reason for his decision.
In May 2017, Jeri Pickrell filed the third heater-cooler class action lawsuit. Like the Baker lawsuit, Pickrell's sought medical monitoring for people potentially exposed to NTM. But a federal court in Iowa dismissed Pickrell's request in January 2018. It found Pickrell was unable to show she had actually been injured.
Please seek the advice of a medical professional before making health care decisions.
Share This Page:
How can we improve this page?
Thank You for Your Feedback
We appreciate your feedback. One of our content team members will be in touch with you soon.
We appreciate your feedback. One of our content team members will be in touch with you soon.
Who Am I Calling?
Calling this number connects you with a Drugwatch representative. We will direct you to one of our trusted legal partners for a free case review.
Drugwatch's trusted legal partners support the organization's mission to keep people safe from dangerous drugs and medical devices. For more information, visit our partners page.