Lemtrada Lawsuits
Lawyers are accepting cases on behalf of multiple sclerosis patients injured by Sanofi Genzyme's drug Lemtrada (alemtuzumab). Patients who suffered ischemic stroke, hemorrhagic stroke, or head or neck arterial dissection within three days of receiving a Lemtrada infusion may be entitled to compensation. People whose loved ones died after being treated with the medication may also qualify for a lawsuit.
More than 21,000 patients worldwide had received Lemtrada treatment as of October 2018, according to a Sanofi Genzyme press release. These people may have been at risk of rare strokes and tears in the walls of blood vessels in the head or neck, known as cervicocephalic arterial dissection.
Sanofi Genzyme began marketing Lemtrada for relapsing multiple sclerosis in 2014, but a warning for the risk of stroke or arterial dissection did not appear in United States prescribing information until November 2018.
According to lawyers, MS patients who suffered these complications may be entitled to compensation for medical expenses, pain and suffering, and lost wages.
So far, Sanofi has paid $315 million in 2019 to settle allegations that it delayed the Lemtrada's release to avoid paying investors. The company also agreed to pay $11.85 million in 2020 to resolve kickback allegations.
But as of November 2022, there haven't been any updates on Lemtrada personal injury litigation.
FDA Warning for Stroke and Arterial Dissection
While Lemtrada can cause a number of side effects, ischemic stroke, hemorrhagic stroke, head or neck arterial dissection and death are the main injuries claimed in lawsuits.
In November 2018, the Food and Drug Administration warned about rare but serious risks of stroke and blood vessel wall tears with alemtuzumab.
According to the FDA's safety announcement, most of the patients who experienced stroke or arterial dissection developed symptoms within one day of receiving the drug. In one case, symptoms started three days after treatment.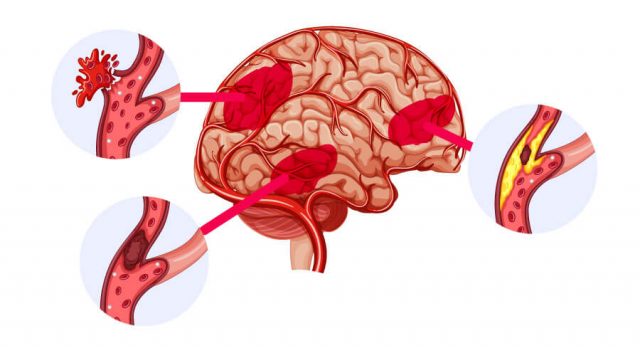 A June 2019 search of the FDA Adverse Events Reporting System (FAERS) Public Dashboard showed nine cases of ischemic and hemorrhagic stroke reported between 2017 and March 31, 2019. The FDA also received seven reports of artery dissection, carotid artery dissection and vertebral artery dissection. Two cases were fatal. Six people were hospitalized, and two were disabled.
An accurate number of people who actually suffered these problems is difficult to obtain because FAERS data is submitted voluntarily.
Accusations Against Sanofi Genzyme
Lemtrada lawsuits are in the early stages, and lawyers are still gathering cases to file. There have not been any trials or publicized settlements. Drug lawsuits like these often proceed on the premise that the drug company should have warned about a certain drug risk but failed to do so.
In this case, Sanofi Genzyme failed to warn the public that its drug could cause strokes and tears in the arteries. If doctors and patients had known, they may have chosen another treatment option and avoided serious injury.
Other accusations made in lawsuits against Sanofi may include:
Aggressive and illegal marketing of Lemtrada
Breach of its duty of care by not warning about risks
Conscious disregard or indifference to the life, safety or rights of people injured by Lemtrada
Fraud and negligence
Intentionally failing to warn about Lemtrada's risks for the sake of profit
Reckless conduct
Class Action Says Sanofi Misrepresented Drug's Safety and Efficacy
The latest rash of Lemtrada lawsuits is not the first. In 2013, investors filed a class action lawsuit against Sanofi Genzyme for misrepresenting the safety and efficacy of the drug.
According to Solak v. Sanofi et al., "Sanofi (and Genzyme as its subsidiary) strongly touted the efficacy and safety of Lemtrada, by directing investors' attention to two pivotal studies which the Company claimed demonstrated the safety and efficacy of Lemtrada."
However, the FDA Advisory Committee on Peripheral and Central Nervous System Drugs found that "significant concerns exist regarding the safety profile of alemtuzumab [Lemtrada] and the adequacy of the efficacy data."
The lawsuit, which was filed in the United States District Court Southern District of New York, claimed Sanofi also misled investors regarding the design of clinical trials for the drug. Sanofi did not disclose "trials contained high levels of placebo effect and observer bias," which affected the FDA's decision to approve the drug.
Three doctors on the FDA approval panel found numerous issues with the data submitted by Sanofi, according to the lawsuit.
Dr. Mentari

found numerous serious and potentially fatal safety concerns and could not recommend approval of the drug without proof of substantial clinical benefit.

Dr. Marler

found Sanofi did not submit enough evidence to support Lemtrada's effectiveness.

Dr. Yan

found the design of the trials was "troublesome" and Sanofi did not provide evidence from adequate and well-controlled studies of the drug's effectiveness in multiple sclerosis.
Please seek the advice of a medical professional before making health care decisions.
Share This Page:
How can we improve this page?
Thank You for Your Feedback
We appreciate your feedback. One of our content team members will be in touch with you soon.
We appreciate your feedback. One of our content team members will be in touch with you soon.
Who Am I Calling?
Calling this number connects you with a Drugwatch representative. We will direct you to one of our trusted legal partners for a free case review.
Drugwatch's trusted legal partners support the organization's mission to keep people safe from dangerous drugs and medical devices. For more information, visit our partners page.