Study: Actos Causes Weight Gain – Linked To Heart Failure
Fact-Checked
Editors carefully fact-check all Drugwatch content for accuracy and quality.
Drugwatch has a stringent fact-checking process. It starts with our strict sourcing guidelines.
We only gather information from credible sources. This includes peer-reviewed medical journals, reputable media outlets, government reports, court records and interviews with qualified experts.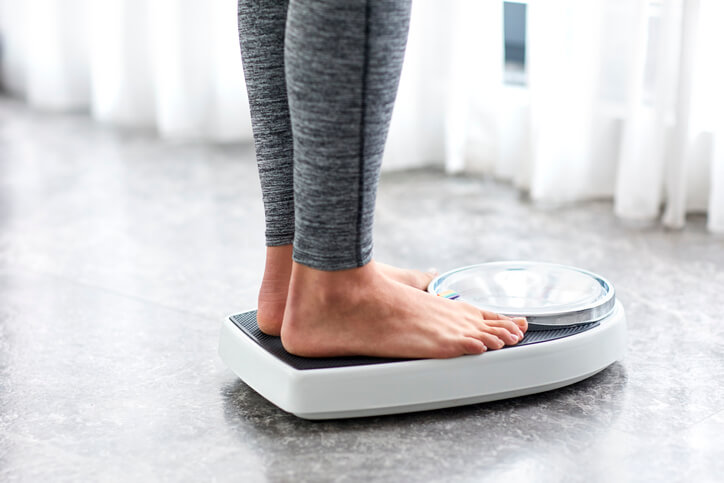 A group of pharmacists say some popular drugs are known to pack on the pounds, including pioglitazone, the active ingredient in the type-2 diabetes drug Actos. It's an unhealthy side effect in patients who are already diabetic and typically struggling with their weight.
Ryan Roux, chief pharmacy officer at Harris County Hospital District in Houston, Texas, and some colleagues compiled a list of prescription drugs that are known to cause substantial weight gain. It's not clear if the pioglitazone weight gain comes from edema, which is excessive fluid retention, or an increase in subcutaneous adipose fat.  Pioglitazone is known to cause both.
Pioglitazone works by increasing the body's sensitivity to insulin, a natural hormone that helps control blood sugar levels. It is a once-a-day pill used to control type-2 diabetes.
Clinical trials performed on Actos before it was released to market in 1999 shows that those taking the drug gained an average of two to six pounds over a 16- to 26-week period.  Equally, Actos is known to cause congestive heart failure. Rapid weight gain – more than three to five pounds a week – is a sign of congestive heart failure.
Drug Causes Weight Gain; Weight Gain Leads to Diabetes
Dr. Lawrence Cheskin, director of the Johns Hopkins Weight Management Center in Baltimore, said pioglitazone is a double-edged sword.
"With insulin, a lot of it is the chicken and the egg," Cheskin said. "People who are obese become diabetic, and people who are diabetic have mechanisms that make them less responsive to dietary changes."
Another medical professional suggested that because pioglitazone allows insulin to work more effectively, excess calories are stored as fat.
Actos Linked to Heart Failure, Bladder Cancer
No matter how pioglitazone causes the weight gain, there is plenty of controversy surrounding the drug. An estimated 285 million people worldwide have type-2 diabetes, which is worsened by being overweight. Not only do patients now have to worry about gaining excess weight when on pioglitazone, but they also must be on alert for congestive heart failure and bladder cancer symptoms.
Studies show that Actos (pioglitazone) has a strong link to both deadly diseases. In fact, the U.S. Food and Drug Administration included a warning on Actos stating the drug can cause both conditions.
Despite the risks, Actos remains a best-selling type-2 diabetes drug. Actos, Takeda Pharmaceutical's best selling drug, was estimated to generate $3.4 billion in 2009.  The drug company is expected to take a huge financial blow later this year when a generic Actos becomes available.
Share This Page:
How can we improve this page?
Thank You for Your Feedback
We appreciate your feedback. One of our content team members will be in touch with you soon.
We appreciate your feedback. One of our content team members will be in touch with you soon.