Actos
Physicians prescribe Actos to regulate blood sugar levels as a treatment for Type 2 diabetes. The drug made billions for its manufacturer, Takeda Pharmaceuticals, as one of the company's best-selling drugs. Unfortunately, long-term use of Actos is linked to a number of serious health complications, including bladder cancer, which led to lawsuits against Takeda.
Actos (pioglitazone) is an oral Type 2 diabetes drug that lowers blood sugar by decreasing insulin resistance and reducing the amount of glucose made in the liver. This allows the body to better dispose of excess blood sugar.
Typically, the dose starts at 15 or 30 mg and is taken once a day, but some people may require a stronger dose. Doctors can increase the strength of the medicine by 15 mg increments to a maximum of 45 mg daily.
However, numerous studies and a review by the U.S. Food and Drug Administration (FDA) link higher dosages and prolonged use to an increased risk of bladder cancer and other serious conditions.
Actos is not intended to treat Type 1 diabetes or diabetic ketoacidosis. The drug can be used alone or with other Type 2 diabetes medicines such as metformin. There are two additional types of Actos that combine pioglitazone and metformin: Actoplus Met and Actoplus Met XR (extended release).
What Does Actos Treat?
Actos is approved to treat Type 2 diabetes in adults by improving glycemic (defined as causing glucose – sugar – in the blood) control. The drug comes in a tablet form to be taken by mouth daily and should be used in combination with diet and exercise.
People with Type 2 diabetes do not make or use insulin well. Insulin is a hormone produced by the pancreas that regulates the amount of glucose in the blood. It moves blood sugar into cells where it is stored for later use as energy. Type 2 diabetes results in higher than normal levels of glucose because glucose does not enter cells. The body is then unable to use the glucose for energy.
Type 2 diabetes is a lifelong (chronic) disease that can develop at any age, including during childhood. However, it mostly occurs in middle-aged and older people. The condition often develops slowly over time. It can occur in overweight or obese individuals as well as people who are thin. But increased fat can make it harder for the body to use insulin properly.
Type 2 diabetes is the most common form of diabetes, comprising approximately 90 to 95 percent of cases in adults, according to the National Institutes of Health (NIH).
Diabetes symptoms include:
Frequent, tough-to-heal infections
Fatigue
Hunger
Increased thirst
Increased urination
Blurred vision
Long-term, untreated Type 2 diabetes can cause:
Heart disease
Stroke
Kidney disease
Eye problems
Dental disease
Nerve damage
FDA Review of Actos and International Recall
The FDA approved Actos in 1999, Actoplus Met in 2005 and Actoplus Met XR in 2009.
Eli Lilly partnered with Takeda to market the drug, and it became one of the most successful diabetes medications of all time. Actos became the world's best-selling diabetes drug in 2007 after rival drug Avandia (rosiglitazone), made by GlaxoSmithKline, was linked to a higher risk of heart attack. Avandia and Actos come from the same family of drugs: Thiazolidinediones (TZDs).
Before the manufacturer lost the patent on Actos in 2011, its U.S. sales were $3.58 billion in 2010. The drug's sales made up 27 percent of the manufacturer's revenue.
In August 2011, the FDA required Takeda to update the Warnings and Precautions section of the drug's label to include a warning that use of the drug for over a year may be associated with an increased risk of bladder cancer.
Before 2012, a few studies — including Takeda's own preclinical trials — already linked the drug to bladder problems. In animal studies, male rats suffered from bladder tumors after receiving the drug.
According to the FDA, in two additional three-year studies, researchers noted a higher incidence of bladder cancer in patients who took Actos versus those who took other drugs. As a result of these studies, the FDA required that Takeda undertake a 10-year study of the drug's link to bladder cancer.
The FDA will review the data once it is available to further evaluate the drug's safety.
In its 2015 annual report, Takeda reported an operating loss after it settled about 9,000 Actos-related lawsuits for $2.37 billion.
Despite the lawsuits and FDA review, Actos is still prescribed in the U.S. The drug has been pulled from the market in Germany, France and India.
Complications of Actos
Actos has a black box warning for congestive heart failure, but the drug may also cause other serious side effects, including bladder cancer and liver failure.
Congestive Heart Failure
Clinical trials and other studies show that Actos carries a definitive link to users developing congestive heart failure.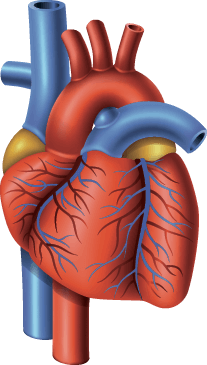 TZDs are known to cause or worsen this condition. Patients with a history of heart failure should be monitored when taking Actos. This medicine is also not recommended for patients with symptomatic heart failure or stage III or IV heart failure.
When Takeda ran clinical trials on the drug before its release, results showed a definitive link to heart failure. In one clinical trial, 5,238 patients were treated with Actos or a placebo. According to the trial, a larger percentage of Actos patients experienced a "serious heart failure event" than those taking the placebo. The incidence of death from heart failure was also significantly higher in the Actos patients.
Symptoms of congestive heart failure include:
Excessive, rapid weight gain
Difficulty breathing (dyspnea)
Fluid retention and swelling (edema)
Bladder Cancer
Several recent studies have shown a much stronger link between Actos (pioglitazone) and bladder cancer than was indicated during early clinical trials.
The FDA first alerted the public about the risk in September 2010, and labels were updated in 2011 to include the warnings. A 2016 report from the FDA review of Takeda's 10-year epidemiology study confirmed the connection and warned patients with a history of bladder cancer to carefully consider the benefits and risks before using the drug.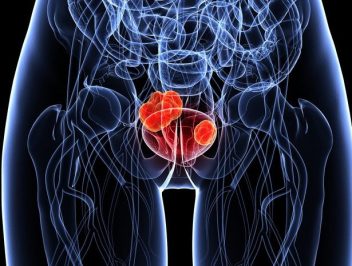 "Overall, we conclude that pioglitazone may be associated with an increased risk in urinary bladder cancer, and we have updated the drug labels to include information about these additional studies," the FDA assessment reads.
While Takeda's study showed no significant increase in the risk for bladder cancer in patients who had taken pioglitazone at some point, the risk increased significantly with a higher dosage and longer duration. A separate 2016 study from researchers in the United Kingdom confirmed these trends.
About 70,000 people are diagnosed with bladder cancer each year in the U.S. If caught before it spreads, the cancer can usually be treated. However, it has a high recurrence rate.
Liver Failure
Among patients who took Actos, there were reports of some fatal and nonfatal cases of liver failure. According to the drug's warnings and precautions insert, there is no way to definitively prove that it does not cause liver issues. Still, doctors should test each patient's liver prior to prescribing the drug and monitor each patient for signs of liver damage.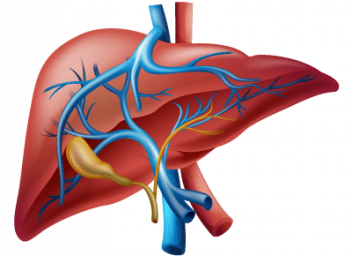 Signs doctors should look for include:
Fatigue
Anorexia
Upper abdominal discomfort
Dark urine
Yellowing of the skin or eyes (jaundice)
Chronic Kidney Disease
Researchers from Taiwan's Kaohsiung Medical University published a study in PLoS One that found the Type 2 diabetes drug increased the risk of chronic kidney disease. The study followed 35,000 people with diabetes from 2005 to 2009. People who took Actos were four times more likely to develop kidney disease than those who did not.
Bone Fractures and Lactic Acidosis
Women who take Actos are susceptible to developing bone fractures, especially in the hands, feet, ankles and lower legs.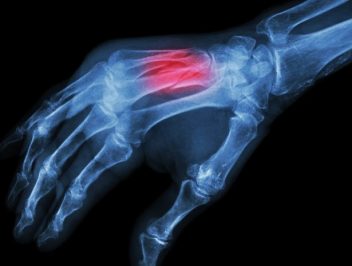 Lactic acidosis is not listed as a side effect on the FDA label for Actos, but it is listed on the labels of Actoplus Met and Actoplus Met XR, which contain metformin. Combination drugs containing metformin can cause lactic acidosis. It occurs when too much lactic acid builds up in the body, and it can be life-threatening.
People who have diabetes confront acidosis more and more as they get older and their liver, kidney and heart functions decrease, according to medical studies. Anyone diagnosed with liver, kidney or heart problems should talk to their doctor before taking Actoplus Met or Actoplus Met XR.
Headache, Sinus Infection Among Common Side Effects
There are several well-known common side effects of Actos. These can happen when you begin taking the drug, increase your dosage or stop the medicine. Medical research determined common Actos side effects occur in 1 percent or more of patients.
Some side effects are severe enough that they require immediate medical attention, while others do not. Some might be related to things like age, weight, gender and overall health. In addition, ethnicity and race may play a role in side effects.
Common Actos side effects include:
Upper respiratory infection (similar to the common cold)
Headache
Sinus infection or sinus irritation
General ill feeling
Muscle pain
Tooth pain and problems
Sore throat
Allergic reactions such as skin rashes, hives, itching or swelling of the face, lips or tongue
Fever, chills
Unusual fatigue
Low blood sugar or hypoglycemia
Other side effects include diarrhea, urinary tract infection, dizziness and limb pain. Women who are pregnant or planning to become pregnant should not use this drug. No studies have been done on whether taking Actos during pregnancy has any adverse effects.
You should report any of these side effects to your doctor if they become recurring or more severe.
Alternatives to Actos
Metformin and sulfonylureas such as Amaryl (glimepiride), Glucotrol (glipizide) and DiaBeta (glyburide) can be substituted for Actos. They can either be used alone or with another medication.
Additional substitutes that may be safer and taken orally include:
Prandin (repaglinide)

Works by increasing the pancreas's insulin production

Precose (acarbose)

Stops the breakdown of carbohydrates in the digestive tract so they cannot be absorbed by cells
Additional substitutes taken by injection include:
Precose (acarbose)

These drugs affect the cells in the same way insulin does by breaking down incretin hormones, which produce more insulin and lessen the liver's production of sugar.

Amylin analogs

Affects the cells like the hormone amylin does by increasing insulin production, slowing digestion so the cells cannot absorb carbohydrates, decreasing the amount of glucose produced by the liver, and reducing appetite. Symlin (pramlintide) is the only FDA-approved amylin analog.
Please seek the advice of a medical professional before making health care decisions.
How helpful was this page?
How can we improve this page?
How can we improve this page?