Study: At Least 85 Prescription Drugs Can Interact with Grapefruit
Fact-Checked
Editors carefully fact-check all Drugwatch content for accuracy and quality.
Drugwatch has a stringent fact-checking process. It starts with our strict sourcing guidelines.
We only gather information from credible sources. This includes peer-reviewed medical journals, reputable media outlets, government reports, court records and interviews with qualified experts.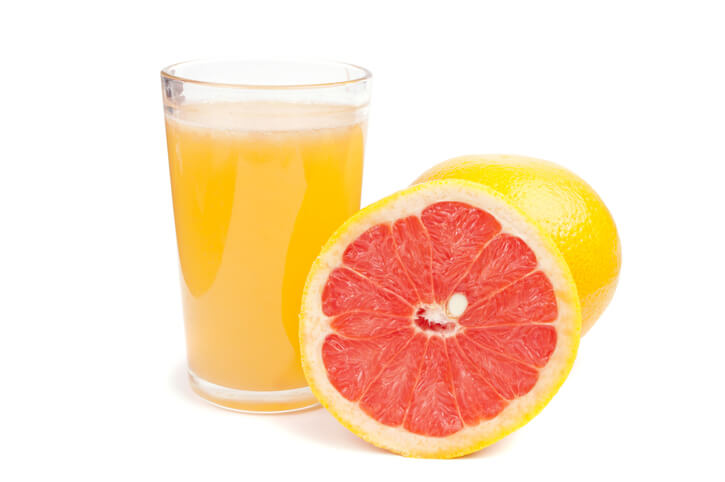 The number of prescription drugs that can interact with grapefruit has risen to at least 85, and half of those can cause serious side effects, including death.
That's according to a study published this week in the Canadian Medical Association Journal by David Bailey, a clinical pharmacologist at the Lawson Health Research Institute in London, Ontario, and his team of researchers.
In their review of published studies of drug interactions with grapefruit, they discovered that between 2008 and 2012, the number of drugs that could cause serious interactions jumped from  17 to 44. Other citrus fruits such as Seville oranges and limes also can cause interactions.
Scientists with the Florida Department of Citrus immediately responded to the study, saying there's no valid evidence of serious adverse events.
Grapefruit Can Affect Drug Effectiveness
Bailey first recognized the correlation between grapefruit juice and medication more than 20 years ago, and now he reviews new products and prescribing information for the Canadian Pharmacists Association.
"What I've noticed over the last four years is really quite a disturbing trend, and that is the increase in the number of drugs that can produce not only adverse reactions but extraordinarily serious adverse drug reactions," he said.
Lawson said patients and physicians need to be the lookout for the dangerous adverse effects, which can include acute kidney failure, gastrointestinal bleeding, bone marrow suppression in immunocompromised people, respiratory failure and renal toxicity.
The list of grapefruit-interaction drugs includes antidepressants, cholesterol-lowering statins, antihistamines, antibiotics, cancer drugs and blood pressure medications.
By blocking enzymes, grapefruit can increase a drug's effectiveness, or by blocking transporters, grapefruit can decrease the amount of medication absorbed. Either of these interactions is potentially harmful.
For example, drinking a 200 mL glass of grapefruit juice once a day for three days produces a 330 percent increase in the concentration of Zocor (simvastatin), a commonly used statin, compared with taking the medication with water, according to published reports.
"Taking one tablet with a glass of grapefruit juice is like taking 20 tablets with a glass of water," Bailey said. "This is unintentional overdosing. So it's not surprising that these levels go from what we call therapeutic to toxic."
The researchers also noted that people older than 45 take the most prescription drugs and are less able to handle excessive concentrations of drugs, making them most vulnerable to adverse events with grapefruit juice.
FDA Consumer Update on Grapefruit
The U.S. Food and Drug Administration (FDA) issued an update on the matter in February 2012, informing consumers that grapefruit may not mix well with certain medications and explaining the mechanisms involved.
The FDA warns that consuming grapefruit at a different time than taking medication does not prohibit adverse reactions.
"Drinking grapefruit juice several hours before or several hours after you take your medicine may still be dangerous," said Shiew Mei Huang, acting director of the FDA's Office of Clinical Pharmacology. "It's best to avoid or limit consuming grapefruit juice or fresh grapefruit when taking certain drugs."
The FDA recommends that consumers ask their pharmacist or another health care professional if they can have fresh grapefruit or grapefruit juice while taking certain medications.
Share This Page:
How can we improve this page?
Thank You for Your Feedback
We appreciate your feedback. One of our content team members will be in touch with you soon.
We appreciate your feedback. One of our content team members will be in touch with you soon.