Crestor is a prescription medication used to control cholesterol levels in the body. Its use is intended to lower cholesterol levels and prevent cardiovascular disease (CVD) such as heart attacks and strokes.
The Centers for Disease Control and Prevention (CDC) estimates CVD kills 800,000 Americans every year — roughly one third of all deaths — making it the leading cause of death in the U.S. Coronary heart disease alone accounts for one in every five deaths among adults 45 to 64 years old and a quarter of deaths among Americans 65 years and older.
Crestor is part of a class of drugs called statins. These drugs are intended to eliminate the buildup of cholesterol in the arteries which obstructs blood flow through the body.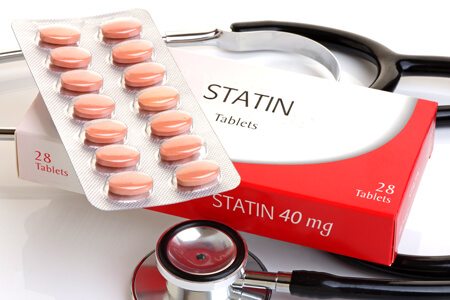 Crestor is part of a class of drugs called statins
Crestor has been shown to reduce the risk of heart attack over 1.9 years of use. But there have been no long-term studies examining the effects of taking Crestor or other statins for as long as 20 to 30 years — the length of time many people prescribed a statin will have to take the medicine.
There is debate among health care professionals over whether statins are prescribed too often or not enough. In 2016, National Institutes of Health (NIH) Director Francis Collins called statins "a force for good" in the journal Lancet. At the same time, critics including JAMA Internal Medicine editor Rita Redberg said statins such as Crestor are overprescribed and the medical community should take the drugs' side effects more seriously.
Side effects have included muscle pain and damage, cataracts, kidney and liver damage and a possible increased risk for developing diabetes.
"In deciding on any therapy," Redberg and deputy editor Mitchell Katz wrote in JAMA Internal Medicine in 2016, "it is important to understand the risks and benefits, particularly for healthy people."
How Does Cholesterol Affect Health?
Cholesterol is a white, waxy insoluble fat that moves through the bloodstream. It is present in all animal cells. Most cholesterol in a person's blood is made in the liver. A small amount of cholesterol is necessary in a healthy body to produce vitamin D. The body also needs cholesterol to build cell membranes, make hormones and keep metabolism functioning properly.
The body produces all the cholesterol it needs to function properly, and people do not have to consume foods that contain cholesterol. But too much cholesterol can cause problems. If it builds up on the walls of the arteries as plaque, it can increase the risk heart attack, stroke, and other CVD.
There are two types of cholesterol, often referred to "good" and "bad" cholesterol.
Good Cholesterol
High-density lipoprotein (HDL cholesterol)
Helps remove excess cholesterol from cells and in the arteries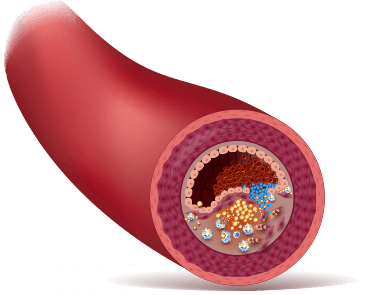 Bad Cholesterol
Low-density lipoprotein (LDL cholesterol)
High levels of LDL in the blood can clog arteries
Smoking, excessive drinking, being overweight and a lack of exercise are among the lifestyle habits that can lead to unhealthy cholesterol levels.
When Is Crestor or Other Statins Recommended?
While a healthy diet, regular exercise and maintaining a healthy weight can help control cholesterol levels; other factors beyond a person's control — such as genetics — can also play a role in raising those levels. In those cases, doctors may prescribe Crestor — along with diet and exercise — to help control a patient's cholesterol.
Crestor and other statins reduce the amount of cholesterol the liver produces by blocking the enzyme HMG-CoA. At the same time, they allow the liver to take in and break down cholesterol already in the blood.
In 2013, the American College of Cardiology (ACC) and American Heart Association (AHA) put out guidelines that recommended statins be prescribed to roughly 24 million more Americans.
Americans using statins
A 2011 study found at least 32 million Americans were taking statins.
In 2016, the U.S. Preventive Services Task Force — an independent, volunteer panel of national experts in preventative and evidence-based medicine — issued new guidance for statins to prevent cardiovascular disease (CVD).
Its report expanded the size and scope of the population who should be screened to see if they need statins. Most notably, the task force said anyone over the age of 40 should be screened even if they had no history of CVD. The task force based its recommendations on age and CVD risk factors.
The task force defined CVD risk factors as diabetes, hypertension, smoking or dyslipidemia — an abnormal amount of lipids in the blood. The panel recommended using the equations developed by the American College of Cardiology and the American Heart Association to calculate 10-year risk factors of a CVD event. The equations weigh gender, age, race, blood pressure, cholesterol, race and whether a patient has diabetes to calculate the risk of a CVD event. The Associated Press reported in 2014 that if the panel's guidelines were followed exactly, 13 million more Americans would take statins.
Timeline: Crestor U.S. Regulatory History
2003

FDA approves Crestor to lower cholesterol

2004

Crestor label change warns of increased risk of muscle toxicity (myopathy)

2004

Public Citizen petitions for Crestor recall over risk of kidney damage and failure due to rhabdomyolysis – a severe form of muscle damage

2005

FDA denies Public Citizen's petition, requires rhabdomyolysis warning added to Crestor label

2005

New dosing instructions for Asian patients after study finds elevated Crestor levels in Asian-American patients compared to Caucasians

2008

JUPITER trial finds unexpected increase in risk of diabetes for patients taking Crestor

2010

FDA approves Crestor to prevent heart attacks, strokes, and other cardiovascular disease

2012

FDA approves new label information to recommend monitoring liver enzymes, information on memory impairment and elevated blood sugar

2012

FDA approves label information about drug interactions with certain HIV and Hepatitis medicines
Crestor Sales Expand as Safety Concerns Persist
Statins have been around since the 1980s. Crestor received approval from the U.S. Food and Drug Administration in 2003 for use in patients with bad cholesterol and a history of heart disease.
By 2015, Crestor was approved in 109 countries to treat high cholesterol, but questions about its safety persisted, particularly in parts of Europe.
In June 2004, AstraZeneca released a revised package insert for Crestor for use in the European Union. The FDA reported the changes were in response to "postmarketing spontaneous adverse event reports in patients receiving Crestor" and highlighted patients who may be at an "increased risk of muscle toxicity (myopathy)."
Lingering safety concerns continued to delay some EU countries — notably Germany, Norway, Malta and Spain — to hold off on approval. While most EU countries approved Crestor in 2003 or shortly after, the four holdouts did not grant approval until 2008.
Germany has the largest national economy in Europe. Winning approval to market Crestor there helped the drug's global sales grow by more than $900 million in following year.
Public Citizen Petitions for Crestor Recall
In June 2004, Dr. Sydney Wolfe, the director of the public advocacy group Public Citizen's Health Research Group wrote a letter published in the UK medical journal The Lancet about severe muscle damage risks beyond the FDA approved label change earlier that month.
Using records, minutes of meetings and other evidence already presented to the FDA, Wolfe argued the agency should consider the increased risk of rhabdomyolysis — a specific, severe form of muscle damage that can lead to kidney damage and, in some cases, death.
Wolfe cited three cases during clinical trials before Crestor's approval in the U.S. and 18 additional cases of rhabdomyolysis, including 11 in the U.S. by Crestor users, in just the first seven months after it was marketed.
Public Citizen petitioned the FDA in 2004 and 2005 to recall Crestor before any further incidents of rhabdomyolysis, kidney failure or kidney damage could occur.
Study: Elevated Statin Levels in Asian Patients Taking Crestor
In March 2004, Crestor's package insert was updated to include new dosage instructions for patients with Asian ancestry.
A study of 12,000 Asian patients living in the U.S. found they had twice the level of Crestor in their blood compared to Caucasians taking the drug. The elevated levels were found to increase the risk of muscle damage.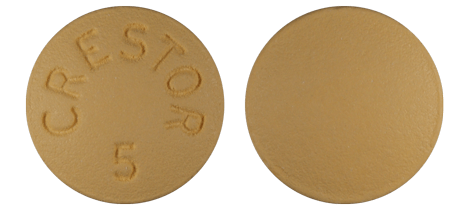 Crestor 5mg was created to accommodate the allowed intake of statins in Asian patients
Studies have found heightened responses to therapeutic drugs among Asian patients. Asian countries frequently require lower dosages for those medicines than Western regulatory bodies set for their countries. Researchers have found the difference is at least in part due to genetic variables that affect how people metabolize medicines.
Research has also found that most side effects of statins are related to the dose patients take — the higher the dose, the greater the risk of certain side effects. The lower doses appear to have the same beneficial effects for Asian patients that higher doses provide to Western patients.
While the usual Crestor starting dose is 10 to 20 mg once daily, the FDA told doctors to consider starting Asian patients at just 5 mg once daily. Because the smallest doses of Crestor available in the U.S. was 10 mg at the time, the FDA required AstraZeneca to make 5 mg doses available.
Unexpected Finding: Increased Risk of Diabetes for Patients Taking Crestor
In February 2008, a clinical trial of 18,000 patients found an unexpected increase in the number of people taking Crestor who developed diabetes.
The JUPITER (Justification for the Use of Statins in Prevention: an Intervention Trial Evaluation Rosuvastatin) trial found Crestor reduced the risk of suffering a major cardiovascular event by 44 percent compared to patients taking a placebo. At the same time, clinicians saw a 27 percent increase in the risk of patients developing diabetes.
The JUPITER trial was the first large study to document the increased diabetes risk with statins. A later study by the Women's Health Initiative (WHI) would find a 48 percent increased risk of women developing diabetes while on statins.
A 2013 study published in the American Diabetes Association journal Diabetes Care called the higher risk for women to be of "substantial importance" since women tend to have a lower cardiovascular risk than men. The authors wrote that without calculating a woman's cardiovascular risk and prescribing the same dosage as men receive to "low-risk women, the risk of incident diabetes may outweigh the cardiovascular benefit."
As a result of the JUPITER trial and WHI study, along with analysis of five other trials that also showed a 9 to 12 percent increase in the risk of diabetes for people on statins, the FDA ordered a change in Crestor's label warning doctors that it could raise blood sugar levels.
FDA Approves Crestor for Prevention of Heart Attacks, Strokes
In 2010, based on findings from the JUPITER trial, and despite increased risks of diabetes, the FDA approved Crestor's use for prevention of heart attacks, strokes and death among fairly healthy people with elevated C-reactive protein (CRP) levels. CRP is produced in the liver and levels rise in response to inflammation throughout the body.
Elevated levels may indicate a variety of conditions including, but not limited to:
Cancer
Connective tissue disease
Heart attack
Infection
Inflammatory bowel disease (IBD)

Lupus
Pneumococcal pneumonia
Rheumatic fever
Tuberculosis
Jupiter trial researchers wrote that they found "robust reductions in cardiovascular events with statin therapy in women and black and Hispanic populations, for which data on primary prevention are limited."
Crestor Label Changes as New Side Effects, Drug Interactions Emerge
In February 2012, the FDA approved additional label changes for Crestor. These included:
Monitoring liver enzymes: Recommended liver enzymes be tested before prescribing Crestor and when clinically necessary thereafter
Adverse event information: Added side effects including memory loss or impairment, confusion, forgetfulness and amnesia
Drug Interactions: Warned that Crestor should never be taken with Mevacor (lovastatin), another cholesterol medicine
Blood sugar: Information was included that blood sugar levels had been reported with use of Crestor and other statins
In March 2012, the FDA announced further label changes, alerting health care professionals and patients to more drug interactions with Crestor. The FDA said using Crestor or other statins with HIV or hepatitis C virus (HCV) medicines called protease inhibitors may raise statin levels in the blood, increasing the risk for muscle injury, including rhabdomyolysis, which can result in kidney failure.
As of May 2016, Crestor's label said people who should not use Crestor include anyone with a known hypersensitivity to any of the ingredients in Crestor, people with liver disease or women who are pregnant, think they may be pregnant or are nursing.
Crestor Becomes One of AstraZeneca's Top-Selling Drugs
After receiving FDA approval in 2003, Crestor quickly became a major money maker for AstraZeneca, reaching peak global sales of $6.6 billion in 2011. It had the highest sales of any drug the company made that year, and held more than 12 percent of the U.S. market share for statins.
For years, Crestor was the second best-selling brand-name statin in the U.S. behind Lipitor (atorvastatin), manufactured by Pfizer. Lipitor's market share plunged after its patent expired in 2011. By the end of 2012, Crestor was the third top-selling drug in the U.S., but also saw sales begin to slide as it was forced to compete with cheaper, generic versions of Lipitor.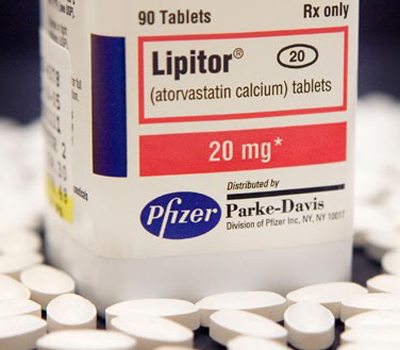 Lipitor was Crestor's largest competitor until 2011
More competition would come when Crestor's own patent expired five years later. Generic versions of drugs tend to be less expensive and many insurance plans require patients to switch to cheaper generic versions or to pay more out of their own pockets if they want the brand-name drug. The New York Times reported that while brand-name Crestor sold for $260 a month in 2016, generic versions could drive the price down as much as 90 percent.
In its 2016 annual report, AstraZeneca noted that "Crestor sales declined 57% to $1,223 million, reflecting entry of generic Crestor."
Generic Versions of Crestor Arrives
AstraZeneca's patent on Crestor expired in the U.S. on January 8, 2016. This allowed other companies to begin manufacturing generic versions of the drug if they receive FDA approval. In April 2016, the FDA approved Parsippany, N.J.-based Watson Pharmaceuticals' request to manufacture the first generic version of Crestor.
The generic version was approved for:
Use in combination with diet for treatment of high triglycerides in adults
Use in combination with diet to treat patients with dysbetalipoproteinemia — a disorder associated with improper breakdown of cholesterol and triglycerides
Use either alone or with other cholesterol treatments for adults with homozygous familial hypercholesterolemia — a disorder linked to low-density LDL cholesterol
By June 2016, eight more manufacturers received FDA approval for their versions of generic Crestor (rosuvastatin calcium). Actavis, Inc., an Allergan subsidiary, was allowed to produce an authorized generic version following a court settlement with AstraZeneca in 2013. The FDA says the generic drugs it approves have the same quality and strength as brand-name versions.
Generic Crestor Manufacturers as of June 2016
Actavis, Inc.
Apotex, Inc.
Aurobindo Pharma Ltd.
Glenmark Pharmaceuticals Ltd.
Mylan Pharmaceuticals Inc.

Par Pharmaceuticals, Inc.
Sandoz, Inc.
Sun Pharma Global FZE
Teva Pharmaceuticals USA, Inc.
Watson Pharmaceuticals
Please seek the advice of a medical professional before making health care decisions.
Author
Emily Miller is an award-winning writer who has held editorial positions with reputable print and online publications around the U.S. As the editor of Drugwatch.com, Emily draws on her background as both a patient and a journalist to ensure her team of writers provides consumers with the latest and most accurate information on drugs, medical devices, procedures and related lawsuits. Emily holds five Health Literacy certificates from the Centers for Disease Control and Prevention as well as a Bachelor of Science in Journalism from the University of Florida. She is a member of The Alliance of Professional Health Advocates, the American Association for the Advancement of Science, the Society of Professional Journalists and the Society for Technical Communication.
---