Crestor
Crestor (rosuvastatin) is a popular statin used to lower "bad" cholesterol. It works by blocking liver enzymes. Dangerous side effects linked to Crestor include liver and kidney damage, severe muscular damage and diabetes. Several generic forms of Crestor are now sold in the U.S. AstraZeneca expects to lose $1 billion in 2018 sales because of generic competition.
Crestor is a prescription drug designed to lower high cholesterol and prevent heart attacks and strokes.
Crestor is part of a class of drugs called statins. Doctors prescribe statins to eliminate the buildup of cholesterol in the arteries. Cholesterol obstructs blood flow through the body.
Crestor has been shown to reduce the risk of heart attack over 1.9 years of use. But many people take statins for 20 to 30 years. Researchers have not studied the effects of taking Crestor or other statins for long periods of time.
Critics — including JAMA Internal Medicine editor Dr. Rita F. Redberg — say statins such as Crestor are overprescribed. They urge the medical community to take Crestor's side effects more seriously.
What Is Crestor?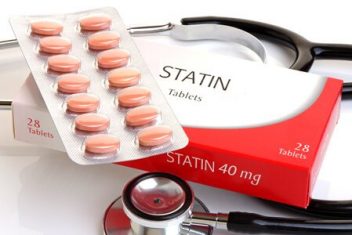 AstraZeneca manufacturers Crestor. The drug is part of a class of drugs known as statins.
Doctors prescribe statins to lower high cholesterol. Other statins include Lipitor, Zocor and Lescol.
Doctors may prescribe Crestor when diet and exercise alone don't help lower cholesterol. They also prescribe Crestor to prevent heart attack, stroke and other cardiovascular disease.
Crestor comes in tablet form. The tablets vary in color, shape and size depending on the dosage.
What Is Crestor Used to Treat?
The U.S. Food and Drug Administration approved Crestor in 2003 to lower cholesterol.
In 2010, the FDA approved Crestor for prevention of heart attacks, strokes and death among fairly healthy people with elevated C-reactive protein (CRP) levels.
CRP is produced in the liver. CRP levels rise in response to inflammation throughout the body.
How to Take Crestor
Crestor comes in doses from 5 mg to 40 mg. It's taken once a day at any time, with or without food.
The usual Crestor starting dose is 10 mg to 20 mg once daily. The FDA told doctors to consider starting Asian patients at just 5 mg once daily.
Studies have found heightened responses to therapeutic drugs among Asian patients. Researchers say at least part of the difference is because of genetic differences. These differences affect how people metabolize medicines.
How Does Crestor Work?
According to the manufacturer, Crestor works in two ways:
Crestor blocks a liver enzyme. This causes the organ to make less cholesterol.
Crestor increases the liver's breakdown of cholesterol in the blood.
When paired with a proper diet and exercise, Crestor is designed to lower bad cholesterol and slow plaque buildup in the arteries.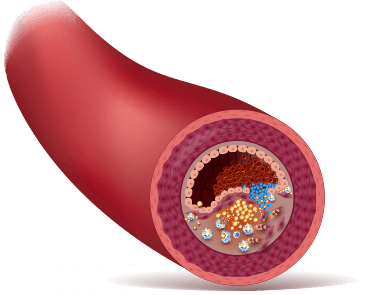 Who Should Not Take Crestor?
Did You Know?
At least 32 million Americans take statins to treat cholesterol.
People with a known hypersensitivity to ingredients in Crestor should not take the drug, according to the Crestor label.
Crestor is not recommended for people with active liver disease, women who are pregnant or who may become pregnant, or nursing mothers.
A 2011 study found at least 32 million Americans were taking statins. In 2016, the U.S. Preventive Services Task Force issued new guidance for statins to prevent cardiovascular disease (CVD).
The task force said anyone over the age of 40 should be screened even if they had no history of CVD. The task force based its recommendations on age and CVD risk factors.
Crestor Side Effects
Crestor side effects include muscle pain and damage. Crestor is also linked to cataracts, kidney and liver damage, and a possible increased risk for developing diabetes.
Hundreds of patients who suffered severe muscle injuries, diabetes or liver damage after taking Crestor have filed lawsuits over the drug. But in a February 2018 financial statement, AstraZeneca announced it had resolved all product liability lawsuits over Crestor.
Research has found that most side effects of statins are related to the dose patients take. The higher the dose, the greater the risk of certain side effects.
Crestor FDA Approval and Warnings
The U.S. Food and Drug Administration approved Crestor in 2003 for use in patients with bad cholesterol and a history of heart disease. By the end of 2017, more than 115 countries approved the drug.
Major trials and studies showed a 9 to 12 percent increase in the risk of diabetes for people on statins. As a result, the FDA ordered a change in Crestor's label. It warned doctors the drug could raise blood sugar levels.
Fact
Studies show statins like Crestor increase the risk of diabetes by up to 12 percent.
In February 2012, the FDA approved additional label changes for Crestor. The FDA announced further label changes in March 2012.
Crestor label changes included:
Monitoring liver enzymes

Recommended liver enzymes be tested before prescribing Crestor and when clinically necessary thereafter

Adverse event information

Added side effects including memory loss or impairment, confusion, forgetfulness and amnesia

Lovastatin Drug Interactions

Warned that Crestor should never be taken with Mevacor (lovastatin), another cholesterol medicine

Blood sugar

Included information that increases in blood sugar levels had been reported with use of Crestor and other statins

Protease Inhibitor Drug Interactions

Warned that taking Crestor or other statins with HIV or hepatitis C virus (HCV) medicines called protease inhibitors may raise statin levels in the blood (this increases the risk for muscle injury, including rhabdomyolysis, which can result in kidney failure)
Crestor Recalls
Public Citizen petitioned the FDA in 2004 and 2005 to recall Crestor.
The advocacy group's health research group documented cases of Crestor patients who developed rhabdomyolysis.
Rhabdomyolysis is a severe form of muscle damage that can harm the kidneys and is sometimes fatal.
Public Citizen demanded the FDA recall the drug before any further incidents of rhabdomyolysis, kidney failure or kidney damage could occur.
The FDA denied the petitions.
Generic Versions of Crestor
AstraZeneca's patent on Crestor expired in the U.S. on Jan. 8, 2016. This allowed other companies to begin manufacturing generic versions of the drug if they receive FDA approval.
In April 2016, the FDA approved the first generic version of Crestor. Since then, at least eight more manufacturers received FDA approval for their versions of generic Crestor (rosuvastatin calcium).
The FDA allowed Actavis, Inc., an Allergan subsidiary, to produce an authorized generic version following a court settlement with AstraZeneca in 2013.
In its 2017 annual report, AstraZeneca noted that Crestor remained one of its top sellers.
In the face of growing generic competition, the drug generated more than $2.36 billion for the company worldwide. But that represented a 30 percent decline from the previous year.
AstraZeneca expects to lose $1 billion in sales revenues in 2018 alone, "in particular through the loss of exclusivity for Crestor in Europe and Japan."
Sales in the U.S. declined by 70 percent in 2017. That year, U.S. sales of the drug fell from $1.2 billion to $373 million.
The FDA says the generic drugs it approves have the same quality and strength as brand-name versions.
Please seek the advice of a medical professional before making health care decisions.
How helpful was this page?
How can we improve this page?
How can we improve this page?