New Lawsuit Filed against Medtronic over Infuse Bone Graft
Fact-Checked
Editors carefully fact-check all Drugwatch content for accuracy and quality.
Drugwatch has a stringent fact-checking process. It starts with our strict sourcing guidelines.
We only gather information from credible sources. This includes peer-reviewed medical journals, reputable media outlets, government reports, court records and interviews with qualified experts.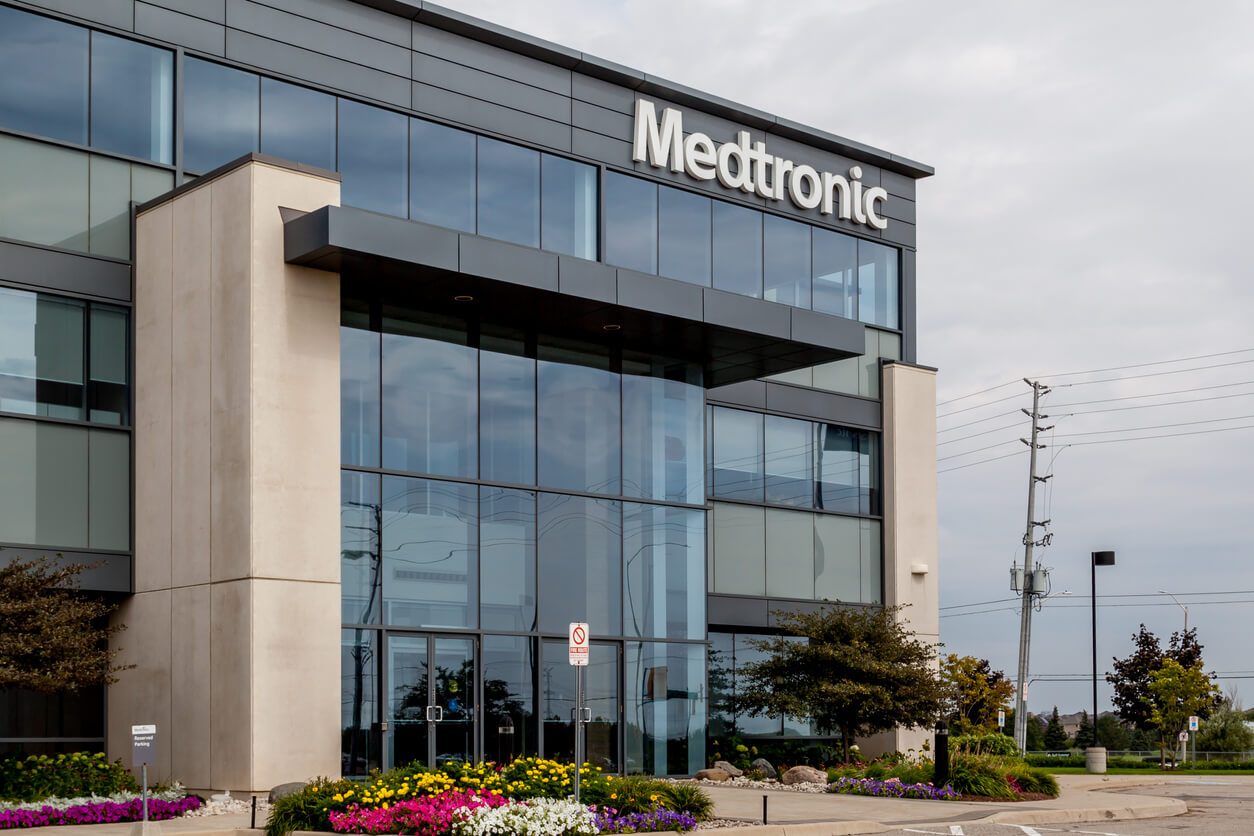 An estimated 100 patients filed a federal lawsuit against Medtronic­ – the maker of the INFUSE Bone Graft – and a spinal surgeon who patients say performed experimental spine surgery without consent, Mass Device reported.
In their claim, former patients said Dr. Abubakar Atiq Durrani "performed medically unnecessary, experimental spine surgeries … using falsely and improperly marketed Medtronic medical devices and drugs."
The lawsuit accuses Durrani of taking kickbacks from Medtronic to sell INFUSE. It also says Medtronic improperly marketed and influenced research related to the safety and efficacy of INFUSE before and after its release into the marketplace.
"Hundreds and hundreds" more people are expected to file additional lawsuits against Medtronic, according to the complaint, which was filed in the Southern District of Ohio.
Medtronic has denied all allegations.
What is INFUSE?
INFUSE is a synthetic bone morphogenetic protein (BMP-2) that is injected into the spine during surgery and is supposed to help regrow damaged bone. It once was lauded as an advancement in medicine. More recently, however, medical research suggests it can cause a number of serious side effects, including severe pain, growth of cancerous cells, degeneration of bone tissue and unwanted bone in the spinal canal.
The U.S. Food and Drug Administration (FDA) only approved the product for use in lower back surgery using an anterior lumbar interbody fusion (ALIF), a technique where the surgeon operates on the spine through the abdomen.
The FDA specifically warns against the use of INFUSE in the cervical spine, citing reports of "life-threatening complications."
The latest lawsuit claims that the defendants misrepresented the safety of INFUSE and "knowingly and falsely marketed BMP-2 to plaintiffs as safe and approved for use in plaintiffs' cervical and thoracic spine surgeries."
Three of the plaintiffs included in the suit are minors; the FDA  has not approved INFUSE for use in anyone younger than 21.
Among the plaintiffs is Ralph David Scott, who said he was unaware he received an anterior cervical fusion using INFUSE. Durrani billed almost $20,000 in additional fees for using the bone graft in a procedure not approved by the FDA, the complaint said.
Medtronic's INFUSE Embroiled in Controversy
Medtronic is no stranger to scrutiny over its INFUSE Bone Graft. In October 2012, the U.S. Senate Finance Committee's investigation revealed that Medtronic paid the authors of studies examining the effectiveness and safety of INFUSE more than $200 million in consulting fees.
The manufacturer paid one of the independent reviewers almost $8 million, according to the investigation.
"Patients are at serious risk when companies distort the facts the way Medtronic has," and the company's actions "violate the trust patients have in their medical care," Sen. Max Baucus, D-Mont., said in a statement about the investigation.
Prior to the recent investigation, Medtronic was investigated and fined by the U.S. Department of Justice (DOJ) for questionable payments to doctors.
In 2006, the DOJ filed civil action against Medtronic over kickbacks that were paid to doctors as an incentive to use INFUSE. The company reportedly paid for "lavish trips to desirable locations" and made false consulting agreements with doctors. The company paid $40 million to settle.
Medtronic Accused of Hiding INFUSE Complications
In 2011, a review published by Dr. Eugene J. Carragee and colleagues in The Spine Journal accused companies like Medtronic of intentionally hiding severe complications.
BMP products like INFUSE are associated with a 43 percent higher overall complication rate and can inflame surrounding tissue and bone, leading to cancer. Medtronic denies these claims.
Before the latest lawsuit filed against Durrani and Medtronic, the company already faced lawsuits from people who were injured by INFUSE.
April Cabana filed her lawsuit in 2011 after she suffered from debilitating pain after undergoing back surgery with INFUSE. Cabana was 34 at the time of her claim and was forced to go on disability.
Share This Page:
How can we improve this page?
Thank You for Your Feedback
We appreciate your feedback. One of our content team members will be in touch with you soon.
We appreciate your feedback. One of our content team members will be in touch with you soon.