Yale Study: INFUSE Bone Graft Offers Little Benefit, Can Cause Complications
Fact-Checked
Editors carefully fact-check all Drugwatch content for accuracy and quality.
Drugwatch has a stringent fact-checking process. It starts with our strict sourcing guidelines.
We only gather information from credible sources. This includes peer-reviewed medical journals, reputable media outlets, government reports, court records and interviews with qualified experts.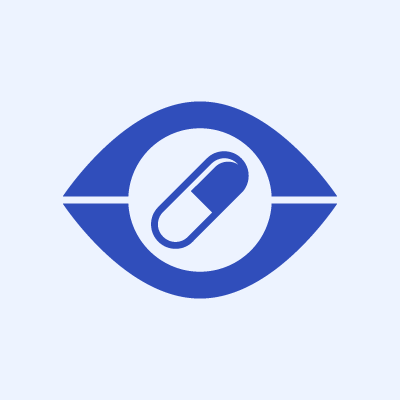 A new study from researchers at Yale University suggests that Medtronic's INFUSE Bone Graft provides little benefit to traditional spinal fusion treatment and can increase complications.
According to Medtronic, more than 1 million people received INFUSE, which grows bone and has uses in spine surgery and facial reconstructive surgery. After growing controversy surrounding the genetically engineered bone morphogenetic protein (BMP-2), Medtronic CEO Omar Ishrak authorized a $2.5 million grant to have independent researchers from Yale University study the product.
The study was the first in Yale's Open Data Access (YODA) project headed by professor Harlan Krumholz. The university worked with two other independent groups – Oregon Health & Sciences University in Portland and the University of York in the United Kingdom.
The teams analyzed study data from 17 spinal studies involving more than 2,000 INFUSE recipients. The groups also had access to safety reports provided to U.S. regulators.
The independent groups found no advantage to using the synthetic bone graft despite previous claims that the product was superior to harvesting patient bone.. They published their findings in the June 17 issue of Annals of Internal Medicine.
Previous studies, including  2011 articles published by Dr. Eugene Carragee, spine surgeon and editor of the Spine Journal and chief of spinal surgery at Stanford Medical School, said the company promoted the benefits of INFUSE while obscuring its risks.
Carragee's findings spurred a government investigation.
In 2012, Bloomberg reported the Senate Finance Committee found that Medtronic "ghost-wrote" portions of medical studies and paid physicians hundreds of millions to promote INFUSE.
The doctors never disclosed their ties to Medtronic. In addition, INFUSE may carry complication risks that doctors will have to carefully weigh in each patient.
Does Risk Outweigh Benefits?
Study co-author Robert Chou, of the Evidence-Based Practice Center at Oregon Health and Science University, told Minnesota Public Radio (MPR) that his team found no "reason to use this product at this point" for typical low-risk patients.
The researchers also discovered a troubling finding: biased reporting of the benefits of INFUSE.
"There were many more harms reported in the actual data than were reported in many of the publications," Chou said. "We didn't find that it was any better than doing the typical bone graft."
These findings echo those of Dr. Eugene Carragee's 2011 report published in the Spine Journal. Carragee's Stanford group found that the complication rate was actually 10 to 50 times higher than previously reported.
According to Carragee, INFUSE can cause complications like reverse ejaculation and sterility in men, wound complications, difficulty swallowing and breathing that can be fatal when used in the neck and formation of excess bone.
Dr. Charles Rosen, a spine surgeon at the University of California Irvine Medical Center not involved in the study, told MedPage Today that in three months he removed excess bone from five people who used INFUSE.
Rosen said, "It's like cement around the nerves."
The Yale study also found evidence of a disturbing side effect previously noted in past studies – INFUSE may cause cancer.
INFUSE Cancer Risk
Both the Oregon and U.K. research teams found slight increases in cancer risk in patients who used INFUSE.
However, the results were not clear and had a broad range of risk from 14 percent lower to 454 percent higher. The findings do corroborate the cancer link found by earlier studies, including those conducted by Carragee's team.
Medtronic told Reuters that it funded "real-world usage" of INFUSE to look into the concerns about cancer risk and results should be released from its analysis in fall of 2013.
"Infuse remains a very important treatment option, and Medtronic is committed to ongoing research to continue to build the body of evidence," Medtronic Executive Vice President Chris O'Connell told Minnesota Public Radio (MPR).
Medtronic Sales Drop
When INFUSE was released in 2002, its sales were nearly $1 billion. Sales in recent years are considerably lower.
In fiscal 2013, INFUSE brought in global sales of $528 million, well below the $800 million in fiscal 2011.
After the release of this latest study, Medtronic shares fell 1.5 percent, and analysts say the drop could continue, mainly because of cancer link.
Medtronic paid $85 million in 2012 to settle a lawsuit filed by shareholders because the company did not reveal that as much as 85.2 percent of INFUSE sales came from "off-label" uses not approved by the FDA.
In addition to shareholder lawsuits, people injured by INFUSE also filed lawsuits. One 2013 lawsuit with several plaintiffs said the company improperly marketed its product and influenced research to sell it.
Medtronic remains positive about the Yale study findings, and said that this is a step toward more transparency in its practices.
"We recognize that our products and therapies must have the public and medical community's trust, and so we will continue to create, test and explore new ways to make our clinical research available," Medtronic CEO Omar Ishrak said in a statement.
Critics like Eugene Carragee are not as kind in their appraisal.
Medtronic originally denied many of Carragee's 2011 findings, citing 13 clinical trials funded by the company that did not reveal any side effects. Carragee's study revealed otherwise and showed that the FDA received reports of pain, infection and cancer linked to INFUSE.
He agreed to retract any of his own findings if the Yale study found otherwise. Instead, it reaffirmed his results.
"The routine use of the product simply isn't called for," he said. "It's certainly clear that it's not better."
Share This Page:
How can we improve this page?
Thank You for Your Feedback
We appreciate your feedback. One of our content team members will be in touch with you soon.
We appreciate your feedback. One of our content team members will be in touch with you soon.