Device Maker Threatens Husband Who Launched Anti-Morcellation Campaign
Fact-Checked
Editors carefully fact-check all Drugwatch content for accuracy and quality.
Drugwatch has a stringent fact-checking process. It starts with our strict sourcing guidelines.
We only gather information from credible sources. This includes peer-reviewed medical journals, reputable media outlets, government reports, court records and interviews with qualified experts.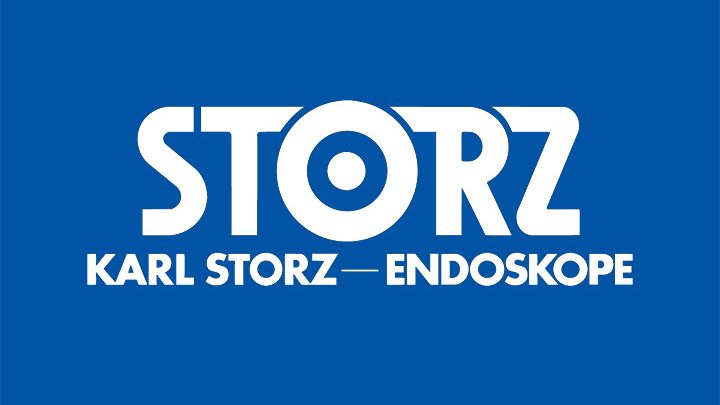 A German company that makes power morcellation devices threatened legal action against a Boston physician lobbying for changes in the way doctors use the device.
Karl Storz, which manufacturers Rotocut and other brands of morcellators, sent a letter to Dr. Hooman Noorchashm – whose wife suffered from uterine cancer after undergoing morcellation – claiming his campaign against the company's fibroid-removal devices defames the manufacturer. The letter said Noorchashm sent several emails to Karl Storz CEO Dr. h.c. mult. Sybill Storz.
The company claimed Noorchashm's emails stated that the device was the cause of death for some women and that he should stop his campaign immediately.
"We will no longer tolerate unfounded and unproven allegations such as the ones contained in your previous emails and we will hold you responsible," wrote Helmut Wehrstein, a member of Karl Storz's Global Executive Committee. "Should we get to know further public statements from you that our device and/or management would be responsible for your wife's or any other women's uterine cancer, and/or any aggravation of their cancerous situation, we would not hesitate to take appropriate legal actions to protect our good name and our rights."
Noorchashm responded in kind, undeterred.
"A Storz morcellator is used by a gynecological surgeon in Boston and causes my wife's cancer to be spread inside her abdominal cavity, the company knows that this potentially deadly complication could occur, yet it continues to sell the product worldwide," he told the Cancer Letter, an online publication that focuses on cancer information.
Morcellators are minimally invasive surgical instruments commonly used in uterine surgery. They are inserted through a small abdominal incision and can pulverize large pieces of tissue for easy removal.
Doctors perform about 60,000 surgeries using power morcellators annually.
Some studies show that the devices can uncover previously undetected cancer cells and spread them throughout the abdominal area. According to the U.S. Food and Drug Administration (FDA), 1 in 350 women are at risk for developing cancer after a morcellation procedure.
Morcellation manufacturers, including Karl Storz and pharmaceutical giant Johnson & Johnson, face a growing number of lawsuits filed by women who suffered advanced cancers after the morcellation procedures.
Wife's Cancer Started Noorchashm's Campaign
Noorchashm, a cardiothoracic surgeon at Brigham and Women's Hospital in Boston, started his campaign against morcellation devices in 2013. His wife, Dr. Amy Reed, underwent a hysterectomy, during which doctors performed with a morcellator. Doctors subsequently diagnosed her with a rare and aggressive cancer called uterine leiomyosarcoma.
Reed said her doctors never warned her of the risk. The couple has six children under age 12.
Since the diagnosis, Noorchashm launched a petition on Change.org to push for a change in how morcellators are used. Noorchashm said there are ways to make them safe, including using a special bag to avoid the spread of cancer cells.
"People need to understand their options, but, currently, most women never hear anything about morcellation or about the possibility of cancer upstaging," he wrote on his website petition.
Husband's Online Petition Has 80,000 Supporters
Noorchashm told the Cancer Letter that he has no plans to halt his campaign despite Karl Storz's letter.
"This letter exemplifies an entire industry's sentiments towards a deadly iatrogenic women's health hazard – namely, upstaging of gynecological cancers using morcellators," he said. "Clearly, almost all morcellator companies, including Storz, had recognized that their devices have the potential to spread and upstage cancerous tissues – many of their user's manuals stated as such."
Noorchashm's petition drew more than 80,000 supporters. On his Change.org petition page, Noorchashm asked the CEOs of all of the major morcellation device companies, major women's health-care organizations and President Barack Obama to place a moratorium on morcellation devices.
In April 2014, the FDA alerted doctors to the device's risks. By June, an FDA-advisory panel decided there was not enough evidence to immediately recall morcellators, but suggested that warnings be added to the device.
About the same time, two U.S. senators – New York Democrats Kirsten Gillibrand and Chuck Schumer – threw their support behind injured patients. The senators asked the FDA to pull the devices from the market because of the risk of spreading cancer.
In addition, Johnson & Johnson's Ethicon division recalled its morcellation devices.
The FDA has yet to rule on the future of morcellation devices.
Share This Page:
How can we improve this page?
Thank You for Your Feedback
We appreciate your feedback. One of our content team members will be in touch with you soon.
We appreciate your feedback. One of our content team members will be in touch with you soon.