Power Morcellator Lawsuits
Women who had hysterectomies and fibroid removals with power morcellators filed lawsuits against manufacturers after, they claim, the devices spread uterine cancer. Johnson & Johnson withdrew three of its devices from the market and litigation is ongoing. So far, J&J has settled several cases for undisclosed amounts.
Women who had minimally invasive hysterectomies and fibroid removals with laparoscopic power morcellators later found out they had advanced stage uterine cancer. These women and their families filed lawsuits against device manufacturers claiming the companies never warned them that power morcellators could spread hidden cancer cells.
The U.S. Food and Drug Administration (FDA) issued a safety communication in April 2014 discouraging doctors from using these devices to remove uterine fibroids because of the risk of spreading undiagnosed cancer throughout the abdominal cavity. Shortly after, J&J pulled its laparoscopic power morcellators, sold by its Ethicon division, from the market.
After the FDA issued warnings, a number of insurance companies stopped paying for morcellation surgery and hospital chains banned them. But it was too late for many women already affected by the device. After several women died from aggressive uterine cancers such as leiomyosarcoma, their families filed wrongful death lawsuits.
The last of the litigation was against J&J's Ethicon unit and LiNA Medical. The two defendants settled multiple cases, and as of November 2022, this litigation is now closed.
Power morcellation litigation held the media spotlight thanks to the efforts of victims and their families spreading awareness. Lawmakers even took up the fight and sponsored bills intended to make all medical devices safer.
Morcellator Lawsuits Raise Awareness
Many advocates see morcellator lawsuits as a way to bring awareness to the danger of power morcellators. Dr. Amy Reed and her husband, Dr. Hooman Noorchashm, were the first plaintiffs to speak out about the issues with the device.
Reed, a mother of six, had a hysterectomy with a power morcellator in 2013. She later found out the device had distributed undiagnosed leiomyosarcoma throughout her abdominal cavity and filed a lawsuit against Karl Storz, the manufacturer of the morcellator surgeons used on her.
"Each one of these cases is an opportunity to create a public record about what went wrong — both ethically and at a regulatory level — so nothing like it happens again."
Karl Storz said it would file a motion to dismiss Reed's case. The German company threatened Noorchashm with "appropriate legal actions to protect our good name and our rights" if he did not stop with his "unfounded and unproven allegations."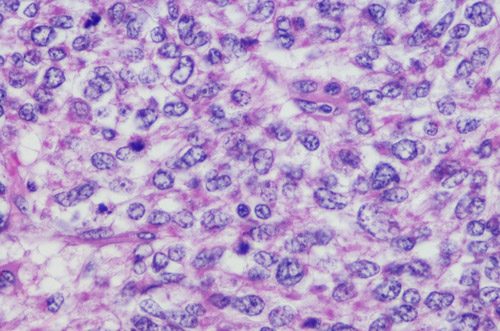 Noorchashm and Reed did not drop their lawsuit, and they continued to advocate for the ban of the device and support lawmakers in Washington who were fighting for more stringent safety laws for medical devices. Reed died in May 2017 from leiomyosarcoma spread by the morcellator. She was 44 years old. Noorchashm continues to speak out against the devices.
Sens. Chuck Schumer and Kirsten Gillibrand, both from New York, had urged the FDA in a letter to stop the use of the device in women to reduce the risk of uterine cancer. In the 2014 letter, the senators cited a recent study at Brigham and Women's Hospital in Boston that showed the risk of spreading cancer is "nine times greater than is currently communicated to patients."
Manufacturers Knew Cancer Risks of Morcellators
Families of women who died because of cancer spread by morcellators have several claims in common. Among them is the claim that manufacturers knew or should have known that laparoscopic power morcellators could cause occult malignant tissue fragments to spread in the body.
Evidence presented in court documents shows that as early as 1991 studies showed the potential for these devices to spread cancer. According to lawsuits, device manufacturers should have also known that the risk was greater than 1 in 10,000, as was previously claimed.
Manufacturers should have also known that there was no adequate screening technique for uterine sarcomas, tumors that grow in the muscles and tissue of the uterus.
Some of the allegations against morcellator manufacturers include:
Negligence

Because morcellators may spread deadly cancer, complaints state that these companies are "guilty of carelessness, recklessness, negligence and willful, wanton, outrageous and reckless disregard for human life."

Fraudulent misrepresentation

Defendants presented morcellators as safe and effective when they were not.

Failure to properly test

Complaints state that device makers did not properly test these devices before selling them. Because manufacturers cleared morcellators through the 510(k) clearance process, they were able to sell these devices without clinical trials.

Consumer risk and failure to recall

Plaintiffs also state that device makers were aware of the dangers of morcellators but continued to profit from their sales. The 2014 FDA Safety Communication stated that an estimated 1 in 350 women being treated for fibroids had an undiagnosed uterine sarcoma and that "because there is no reliable method for predicting whether a woman with fibroids may have a uterine sarcoma, the FDA discourages the use of laparoscopic power morcellation during hysterectomy or myomectomy for uterine fibroids." Manufacturers of these devices should have stopped selling them because of the potential harm they can cause, but they failed to recall or remove the products from the market.
Morcellator Cases
A number of women and their families filed lawsuits against several morcellator manufacturers after being diagnosed with aggressive uterine cancers, such as leiomyosarcoma. Many of these women died within a year of diagnosis.
Peggy Paduda

Floridian Peggy Paduda filed a lawsuit against Karl Storz Endoscopy America, the manufacturer of the Karl Storz Rotocut Morcellator. Paduda underwent a hysterectomy in 2013 to remove fibroids from her uterus. Doctors used the device to shred and cut the tissue to remove it. Prior to surgery, there was no evidence that she had endometrial stromal sarcoma, a rare and deadly cancer. After the procedure, however, doctors found that the morcellator had spread the cancer throughout her abdominal cavity, shortening her life expectancy and reducing her quality of life.

Brenda Leuzzi

New York's Brenda Leuzzi had a hysterectomy during which her surgeon used an Ethicon Morcellex morcellator. Shortly after the procedure, Leuzzi was diagnosed with acute uterine leiomyosarcoma. Her legal filing states that Ethicon failed to warn her about the risks, complications and adverse events associated with the Morcellex morcellator.

Esther Arama

Esther Arama's husband, Israel Arama, filed a lawsuit against Johnson & Johnson, Ethicon and Karl Storz. Esther underwent a hysterectomy with a power morcellator for the removal of fibroids in 2011. In May 2014, she went to her doctor complaining of severe abdominal pain. Tests revealed she had metastatic leiomyosarcoma. Oncologists determined the cancer was present and possibly spread at the time of her morcellation surgery. After a painful course of treatment and several surgeries, she passed away in December 2014.

Lisa Nielsen

Lisa Nielsen filed a morcellator lawsuit after she had a hysterectomy with a Gyrus morcellator. A year after the operation, oncologists found seven tumors in her abdomen. Later, she learned that the device had spread undiagnosed cancer from fibroids that were morcellated during surgery. Nielsen said she was never warned of the risk that the Gyrus morcellator could spread cancer.
Power Morcellator Multidistrict Litigation
In October 2015, the Judicial Panel on Multidistrict Litigation consolidated several morcellator cases against J&J's Ethicon unit in U.S. District Court for the District of Kansas before Senior District Judge Kathryn H. Vratil in MDL-2652.
At the time the MDL was formed, other defendants included manufacturers Richard Wolf, Karl Storz and Gyrus. Since the majority of cases were against Ethicon, the other defendant lawsuits were not included in the MDL.
Since many of the women involved in lawsuits were fighting aggressive uterine cancer, conducting their depositions before they could no longer testify was important. In January 2016, U.S. Magistrate Judge James P. O'Hara signed an order granting expedited discovery status for women whose health was quickly deteriorating. Attorneys were then able to schedule and conduct depositions more quickly.
In May 2016, defendants and plaintiffs filed a joint motion to dissolve the MDL, and in June Judge Vratil ordered the MDL dissolved after only eight months. According to the parties, most of the cases were resolved.
"Due to the joint efforts of the Parties and the Court, the Parties have successfully resolved the vast majority of cases filed in the MDL," the joint motion said. "All remaining actions have been resolved and/or dismissed."
At the time of dismissal, there were only two cases left in the MDL against Ethicon. These cases went back to the federal courts in the jurisdictions where they were originally filed. Any lawsuits filed in the future will be handled individually in local district courts unless another consolidation occurs.
Power Morcellator Settlements
Judge Vratil planned MDL bellwether trials for mid-2017. However, the trials never proceeded because J&J began settling cases for undisclosed amounts. According to the Wall Street Journal, settlements ranged from $100,000 to about $1 million.
Report
A study in the journal Obstetrics and Gynecology reported "a significant decrease in the proportion of minimally invasive hysterectomies and myomectomies performed during the 8 months after the [2014] FDA warning statement on the use of power morcellation.
But Paul Pennock, co-lead council in the MDL, was skeptical about the actual settlement amounts.
"I was surprised to read that cancer cases of dying or deceased women settled for so little, but perhaps all of the settled cases had significant problems," he told Drugwatch at the time of settlement.
LiNA Medical also settled a case for $800,000 in September 2015 before it went to trial, according to court documents.
In 2017, Olympus Corp. of the Americas settled four lawsuits filed in Pennsylvania for undisclosed amounts.
One was filed by Carl H. Selig of Pocono Summit, according to The Morning Call. Selig said his wife, Jeanne, had surgery in 2014 for what doctors thought were benign uterine fibroids. An Olympus laparoscopic power morcellator was used in the operation. Afterward, Jeanne Selig died of pelvic cancer.
Please seek the advice of a medical professional before making health care decisions.
Share This Page:
How can we improve this page?
Thank You for Your Feedback
We appreciate your feedback. One of our content team members will be in touch with you soon.
We appreciate your feedback. One of our content team members will be in touch with you soon.
Who Am I Calling?
Calling this number connects you with a Drugwatch representative. We will direct you to one of our trusted legal partners for a free case review.
Drugwatch's trusted legal partners support the organization's mission to keep people safe from dangerous drugs and medical devices. For more information, visit our partners page.