Hip Implant Saved Life of Georgia Sniper Victim
Fact-Checked
Editors carefully fact-check all Drugwatch content for accuracy and quality.
Drugwatch has a stringent fact-checking process. It starts with our strict sourcing guidelines.
We only gather information from credible sources. This includes peer-reviewed medical journals, reputable media outlets, government reports, court records and interviews with qualified experts.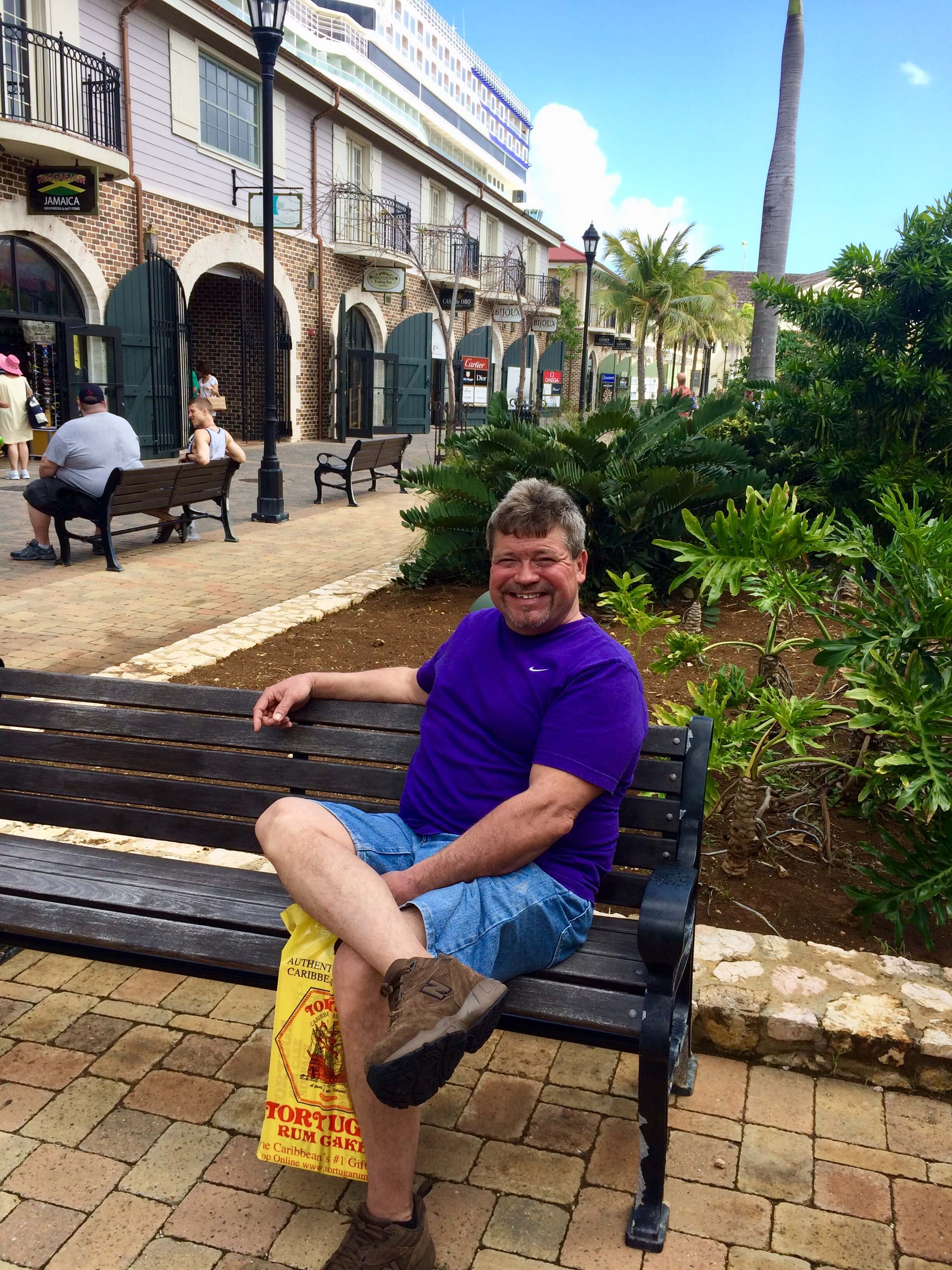 Harvey Kerby was driving north on Highway 355 in Hall County Georgia when he heard a pop.
The car two ahead of him swerved. Then when the next car got to the same spot as the first car was, Kerby heard another pop. That second car was full of women and children. It swerved, too.
Then when Kerby reached the same spot, "I hear the pop," he recalled. "It hits my door, hits my hip. I know I've been shot."
Kerby pulled over and told his cousin, who was in the passenger seat, he'd been shot. His cousin didn't believe him, so he showed him the wound.
Kerby, 54, had been hit by a sniper firing from the woods on the side of the highway in the late morning of May 4, 2018.
Authorities said the sniper later committed suicide after shooting Kerby and another man. Neither victim suffered life-threatening injuries.
Kerby says his titanium hip implant saved his life. Drugwatch spoke to Kerby courtesy of WSB-TV in Atlanta, which first reported his story.
'Thank God' Bullet Didn't Hit Bone
After the 9 mm bullet went through the car door and into Kerby's body, it encountered the artificial hip."If it hit bone, it would have blown me all to pieces," Kerby said. Doctors told him the implant saved him. "Thank God for that," he said. "I'm walking around today."
After he pulled over, he stood outside his car, Kerby said. He was bleeding profusely, but he knew it wasn't major because he didn't feel the warmth of internal bleeding. "I'm OK," he said. "My hip's killing. It's hurting."
Kerby said when deputies arrived, they asked where the shooter's car was. The shooter wasn't driving, he told them. He couldn't have been traveling and shot at three cars in a row on the same spot. Kerby pointed the deputy to the woods, and then the shooter's vehicle emerged and the deputies took off in pursuit.
According to the Hall County Sheriff's Office, the sniper, Rex Whitmire Harbour, 26, shot himself in the head following a brief chase. He had hit a total of seven vehicles with gunfire. In addition to Kerby, a 73-year-old man was shot and a 49-year-old woman was slightly injured from a shattered windshield.
Sniper Idolized Accused Florida School Killer
Inside Harbour's vehicle, deputies found three 9 mm handguns, a .22 caliber rifle, a 12-gauge shotgun and a BB gun.
They also found about 3,000 rounds of .33 ammunition, 350 rounds of 9 mm ammunition and 150 shotgun shells.
There were also handwritten documents in which Harbour idolized Nikolas Cruz, the alleged mass shooter accused of murdering 17 people at Marjory Stoneman Douglas High School in Parkland, Fla.
Harbour referred to Cruz as a "hero," and wrote that Cruz gave him "courage and confidence," according to the sheriff's office.
"I heard he had a letter in the car that he was going to kill some people and kill himself," Kerby said. "He just did a poor job."
Kerby says he thinks things turned out well because he was shot and not someone else who might not have done as well. "I thank God it all worked out," he said. "If he got loose, there's no telling what would have happened."
Kerby said the bullet is still inside him, not far from the implant, because doctors said it would be more dangerous to remove it than to leave it. But he's worried about the effects of the lead. Sometimes, he can feel the bullet when he sits down. It feels like he's sitting on top of a marble.
But still, he can walk around just fine. Before he got his implant about four years ago, he had trouble walking and was in pain.
He'd lost a lot of weight, but he was dragging his leg. He found a doctor, Charles A. DeCook, whom Kerby describes as "one of the best surgeons in the world." DeCook "fixed me up," Kerby says. "I was the first patient he did the surgery on without Coumadin…He's a great guy."
Kerby has nothing but good things to say about his implant. "It's been a lifesaver," he said. "It still is."
Share This Page:
How can we improve this page?
Thank You for Your Feedback
We appreciate your feedback. One of our content team members will be in touch with you soon.
We appreciate your feedback. One of our content team members will be in touch with you soon.