3M Earplug, Roundup and Hernia Mesh Lawsuits Spike in 2019
Fact-Checked
Editors carefully fact-check all Drugwatch content for accuracy and quality.
Drugwatch has a stringent fact-checking process. It starts with our strict sourcing guidelines.
We only gather information from credible sources. This includes peer-reviewed medical journals, reputable media outlets, government reports, court records and interviews with qualified experts.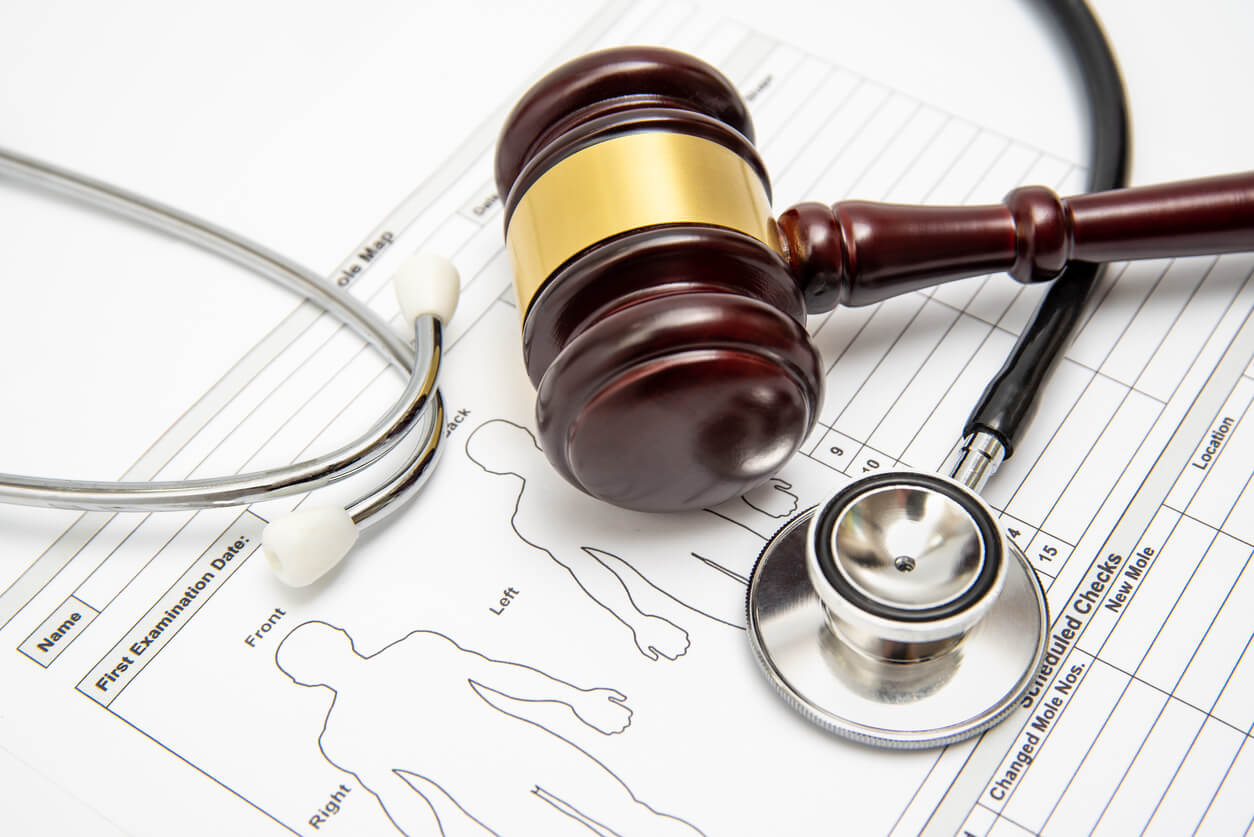 The number of lawsuits involving Roundup weed killer, 3M military earplugs and hernia mesh products has grown significantly in 2019. The lawsuits are part of multidistrict litigations, or MDLs, which combine large numbers of similar federal cases.
The Judicial Panel on Multidistrict Litigation is a special body within the United States federal court system tasked with establishing MDLs. The panel compiles current MDL statistics into monthly reports.
According to the November 2019 report, the MDLs involving 3M earplugs and Roundup were among the country's largest that month. Hernia mesh MDLs also remained near the top of the list.
3M Earplug MDL Grows Rapidly in Its First Year
The judicial panel established the 3M Combat Arms Earplug MDL in April 2019, consolidating federal cases in the Northern District of Florida.
By July 2019, 3M Company faced 1,220 related lawsuits. And as of November 2019, the number of cases had more than doubled to 2,663.
Lawsuits in the MDL allege that 3M Company knowingly sold defective dual-ended earplugs to the U.S. military between 2003 and 2015. Service members claim that these products caused hearing loss, tinnitus and other hearing issues.
New case filings are expected to steadily increase as the discovery period gets underway and product liability lawyers continue to review complaints on behalf of military veterans.
Number of Roundup Cases Triple in 2019
At the start of 2019, fewer than 700 Roundup cases had been pending as part of the MDL. The litigation grew to 2,562 lawsuits by November 2019. People have also filed Roundup lawsuits in state court.
Consumers claim that they developed non-Hodgkin lymphoma after having been exposed to Roundup weed killer for an extended period of time.
They allege that Monsanto, Roundup's original manufacturer, failed to warn the public and regulators about potential risks. Agriculture and health care giant Bayer AG is also named in lawsuits because the company acquired Monsanto in 2018.
In March 2019, a jury unanimously awarded $80 million to Edwin Hardeman, a California man who blamed Roundup weed killer for his cancer. The case was the first to go to trial as part of the MDL. The court has scheduled a second MDL trial for February 2020.
Lawyers continue to accept new cases involving people who developed non-Hodgkin lymphoma after being exposed to Roundup, its active ingredient glyphosate, or both. No Roundup settlement agreement had been announced as of Dec. 12, 2019.
Have you been injured by a dangerous or defective product?
Consumers File Thousands of New Hernia Mesh Lawsuits in 2019
The November 2019 report showed three separate hernia mesh MDLs involving different companies. Products named in lawsuits include Atrium C-QUR Mesh, Ethicon Physiomesh Flexible Composite Mesh and polypropylene hernia mesh made by Bard Davol.
Hernia mesh lawsuits claim that the devices caused severe injuries or complications after surgery. While composition of each company's products varies, brands named in current MDLs all contain polypropylene. This material has been known to shrink, break or erode, which can cause organ damage and other major complications.
The combined number of pending cases had more than doubled during the first eight months of 2019, from 2,954 lawsuits in January to 6,818 lawsuits in August. The MDLs grew another 13 percent by November 2019, reaching a combined 7,711 lawsuits.
Lawsuits against Bard Davol experienced the most substantial growth, spiking more than 15-fold from 233 lawsuits in January 2019 to 3,550 lawsuits in November 2019. A different MDL involving the company's Kugel Patch resulted in a $184 million settlement in 2011.
The current MDL involving Bard Davol is in its earliest stages, and a trial date has not been set. Meanwhile, the first federal Atrium C-QUR trial is scheduled for Feb. 19, 2020. Ethicon, a Johnson & Johnson company, is set to face its first Physiomesh MDL trial in April 2020.
Additional cases are pending in state courts.
More Lawsuits Are Likely
The number of lawsuits within these MDLs is likely to grow as people learn more about them.
The military's contract with 3M Company had lasted more than a decade before distribution halted. Thousands of soldiers had received dual-ended Combat Arms earplugs during that time.
Hernia mesh surgery is very common. Doctors perform more than 1 million hernia surgeries every year in the United States, according to the U.S. Food and Drug Administration.
An estimated 1.58 billion gallons of glyphosate-based weed killers were sprayed across gardens and fields worldwide between 2005 and 2014, according to a 2016 study published on the U.S. National Library of Medicine's website.
MDLs are increasingly popular. More than 135,000 lawsuits are pending as part of current MDLs.
Share This Page:
How can we improve this page?
Thank You for Your Feedback
We appreciate your feedback. One of our content team members will be in touch with you soon.
We appreciate your feedback. One of our content team members will be in touch with you soon.