Elmiron Eye Damage Lawsuits Could Head to Trial in Early 2023
Fact-Checked
Editors carefully fact-check all Drugwatch content for accuracy and quality.
Drugwatch has a stringent fact-checking process. It starts with our strict sourcing guidelines.
We only gather information from credible sources. This includes peer-reviewed medical journals, reputable media outlets, government reports, court records and interviews with qualified experts.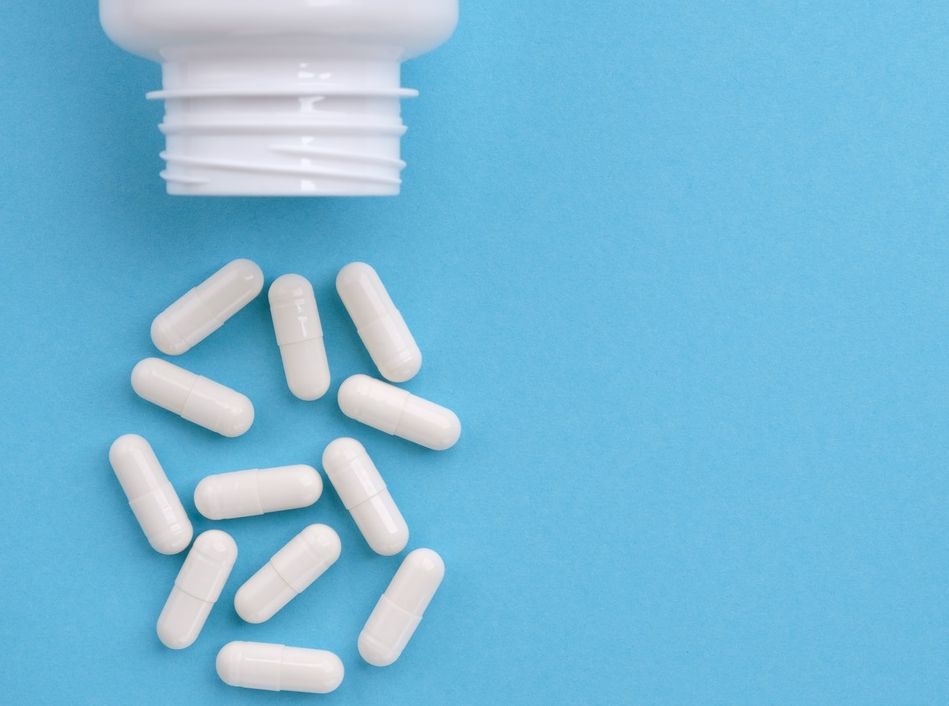 Lawsuits that claim the interstitial cystitis drug Elmiron (pentosan polysulfate sodium) led patients to develop vision loss and eye damage could head to trial in January 2023, according to court documents.
Judge Brian R. Martinotti is currently overseeing about 240 federal Elmiron cases in New Jersey.
In a May 13, 2021 Case Management Order, Martinotti directed lawyers to continue with general discovery and to present the Court with a plan to select bellwether cases that will undergo additional discovery before trial.
"The Court contemplates that the first bellwether trial in this MDL will be held in or about January 2023, with subsequent bellwether trials to follow," Martinotti said in the order.
Elmiron is the only oral medication approved to treat pain and discomfort associated with interstitial cystitis (IC) or painful bladder syndrome.
Several studies have linked the drug to potential retinal damage, leading to vision loss and a degenerative eye condition called pigmentary maculopathy. Signs of Elmiron-related vision damage include blurred vision, trouble adjusting to darkness, and vision distortion.
Johnson & Johnson added a warning for pigmentary maculopathy in June 2020, but the drug has been on the market since 1996.
Elmiron lawsuits claim drugmakers knew about the risk for eye damage but failed to adequately warn the public, putting thousands at risk for potentially permanent vision loss.
"Prior to June 2020, the 'Warnings: None' labeling was affixed to the Elmiron products sold to Plaintiff by Defendants Teva Branded, Teva USA, Janssen, and J&J," according to a lawsuit filed by Beverly N. Zekoff.
Johnson & Johnson hasn't issued a formal statement about the lawsuits, but it mentions them in its 2020 annual report.
"The Company has established accruals for defense costs associated with Elmiron related product liability litigation," the company said.
Did you experience vision loss or eye damage after taking Elmiron?
Doctor Warns to Check for Maculopathy in Patients Treated for Interstitial Cystitis
As more studies link Elmiron to vision damage, more doctors are taking notice and encouraging colleagues to monitor patients with interstitial cystitis.
In a May 2021 Southeastern Educational Congress of Optometry (SECO) talk on the eye effects of systemic medications, Dr. Nate Lighthizer highlighted recent studies linking long-term Elmiron use to pigmentary maculopathy.
Lighthizer pointed out an earlier study by researchers at Emory University. Out of 219 patients with IC, he said "everyone who had pigmentary maculopathy was taking pentosan polysulfate (PPS)," Healio reported.
He urged eye doctors to monitor patients taking Elmiron for signs of macular disease. If damage is present, optometrists should discuss discontinuing the medication with the patient and prescriber.
Elmiron toxicity may resemble other conditions such as age-related macular degeneration or pattern dystrophy, Lighthizer added.
'Evidence Linking Elmiron to Maculopathy Is Profound'
The New Jersey Court is set to review the research on Elmiron and pigmentary maculopathy on the upcoming Science Day scheduled for Sept. 30, 2021.
Drs. William A. Pearce, Rui Chen and Nieraj Jain published one of the first articles linking Elmiron to "a novel and possibly avoidable maculopathy" in May 2018.
Since then, lawsuits have cited more than a dozen published papers on Elmiron's potential to cause maculopathy.
Trial attorney Trent B. Miracle, leader of Simmons Hanly Conroy's Pharmaceutical Litigation Group, said he and other plaintiffs' attorneys are looking forward to presenting the research.
"The scientific evidence linking Elmiron to maculopathy is profound, which should be driven home during the Science Day currently scheduled by the MDL court in September," Miracle told Drugwatch. "I am looking forward to the strength of that evidence being highlighted in such a public forum."
Share This Page:
How can we improve this page?
Thank You for Your Feedback
We appreciate your feedback. One of our content team members will be in touch with you soon.
We appreciate your feedback. One of our content team members will be in touch with you soon.