FDA Orders Juul to Remove E-Cigs from US Market
Fact-Checked
Editors carefully fact-check all Drugwatch content for accuracy and quality.
Drugwatch has a stringent fact-checking process. It starts with our strict sourcing guidelines.
We only gather information from credible sources. This includes peer-reviewed medical journals, reputable media outlets, government reports, court records and interviews with qualified experts.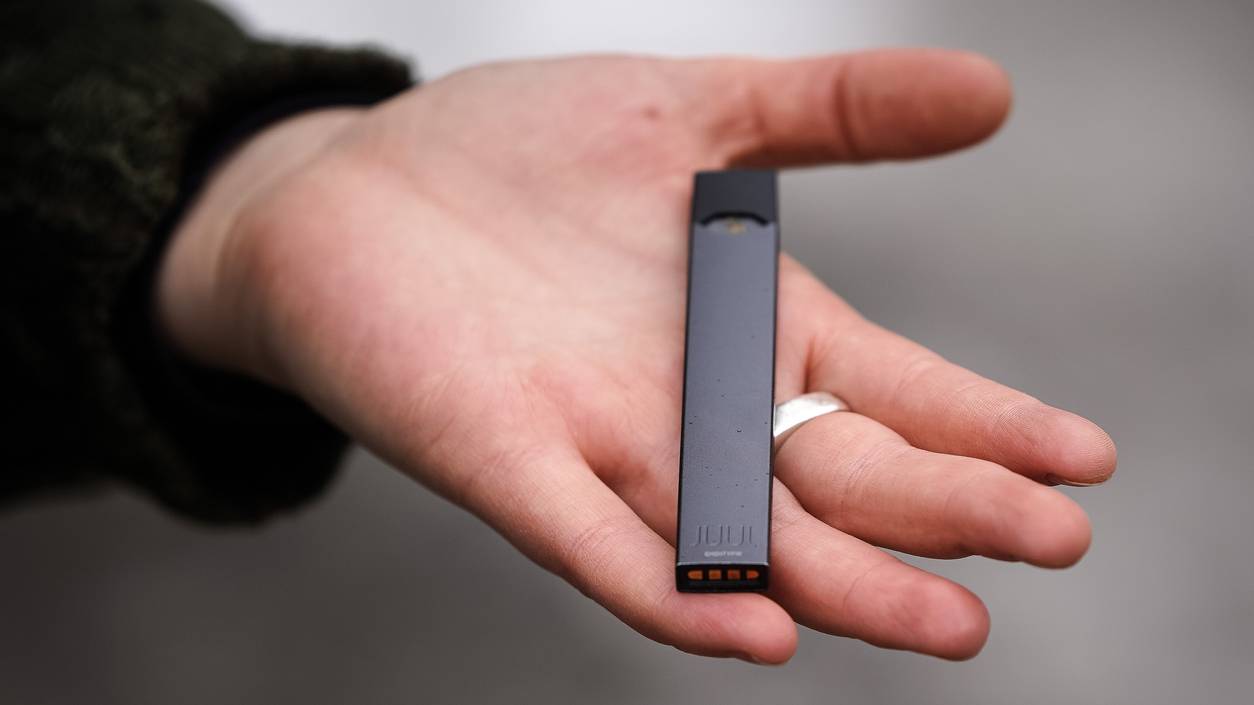 In a major blow to the vaping industry, the U.S. Food and Drug Administration issued a marketing denial order (MDO) for Juul Labs Inc. to stop selling and distributing all products in the U.S., according to the agency's press release.
Doubling down on its order, the agency also told the e-cig giant to remove all products currently on the market. If Juul fails to comply, it risks enforcement action.
"Today's action is further progress on the FDA's commitment to ensuring that all e-cigarette and electronic nicotine delivery system products currently being marketed to consumers meet our public health standards," FDA Commissioner Dr. Robert M. Califf said in a statement. "The agency has dedicated significant resources to review products from the companies that account for most of the U.S. market."
The agency's action is meant to send a message to e-cig makers that the FDA is committed to ensuring harmful vaping products stay off the market.
It's also a part of a stricter stance on combustible tobacco products. Just two days before it announced the Juul ban, the FDA said it is proposing plans to establish a maximum nicotine level in traditional cigarettes.
Insufficient Evidence on 'Potential Toxicological Risks'
Juul failed to provide enough evidence to convince the FDA that its products were "appropriate for the protection of the public health" in its premarket tobacco products applications (PTMAs), the agency said.
Studies that Juul Labs submitted had insufficient and conflicting data that made it impossible for the agency to assess any potential health risks to consumers. For years, consumers have been filing lawsuits against Juul that claim the company's e-cigs caused health problems ranging from seizures to death.
"As with all manufacturers, JUUL had the opportunity to provide evidence demonstrating that the marketing of their products meets these standards. However, the company did not provide that evidence and instead left us with significant questions. Without the data needed to determine relevant health risks, the FDA is issuing these marketing denial orders," said Michele Mital, acting director of the FDA's Center for Tobacco Products.
The company has faced criticism for its marketing practices in the past, and critics blamed Juul Labs for pushing its products on young people, creating a teen vaping epidemic. In fact, the FDA has said Juul's products "make up a significant part of the available products and many have played a disproportionate role in the rise in youth vaping."
Juul has always denied this allegation.
Although the FDA has raised concerns about potential long-term health effects, the agency did make it clear that it hasn't received study information suggesting Juul products are linked to immediate hazards.
While many organizations applaud the FDA's decision, some industry trade groups vaping supporters call it an attack on consumers.
"Measured in lives lost and potential destroyed, FDA's staggering indifference to ordinary Americans and their right to switch to the vastly safer alternative of vaping will surely rank as one of the greatest episodes of regulatory malpractice in American history," Amanda Wheeler, president of the American Vapor Manufacturing Association, said in a statement to The New York Times.
Dr. Scott Gottlieb, former FDA Commissioner, defended the agency's move on Twitter, saying: "Electronic devices offer opportunity for adult smokers to transition off combustible products but must be conceived, marketed by responsible actors."
Should Consumers and Retailers Be Concerned About FDA Enforcement?
The FDA doesn't have the authority to take action against individual consumers who still have any Juul devices or pods. The MDO only applies to commercial sales, distribution and importation.
The agency suggests retailers speak to Juul about what to do with products in their inventory. Products that have received an MDO, such as Juul products, are the FDA's highest enforcement priorities, and the FDA intends to ensure retailers and distributors comply with the order.
The Juul vaping device and four types of Juul pods, including Virginia tobacco flavored pods and menthol flavored pods at nicotine concentrations of 5.0% and 3.0%, are affected by the FDA's order.
The FDA continues to review premarket applications for other electronic nicotine delivery system (ENDS) products. So far, it has authorized 23 products for sale in the United States.
Share This Page:
How can we improve this page?
Thank You for Your Feedback
We appreciate your feedback. One of our content team members will be in touch with you soon.
We appreciate your feedback. One of our content team members will be in touch with you soon.