Ozempic, Wegovy Users Report Stomach Paralysis, Vomiting
Fact-Checked
Editors carefully fact-check all Drugwatch content for accuracy and quality.
Drugwatch has a stringent fact-checking process. It starts with our strict sourcing guidelines.
We only gather information from credible sources. This includes peer-reviewed medical journals, reputable media outlets, government reports, court records and interviews with qualified experts.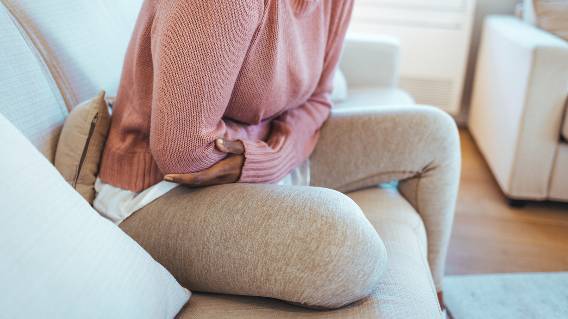 Some Ozempic and Wegovy users who were prescribed the weight-loss drugs are now grappling with concerning side effects such as stomach paralysis and cyclic vomiting syndrome.
U.S. Food and Drug Administration officials confirmed to Drugwatch that they have received reports from semaglutide and liraglutide users who experienced gastroparesis, also known as stomach paralysis, that persisted after they discontinued taking the medication.
Nausea and vomiting are the most frequently reported side effects linked to these drugs. While gastroparesis and cyclic vomiting syndrome are uncommon, both conditions are associated with those side effects.
Some Users Report Severe Side Effects
Joanie Knight told CNN she experienced severe gastroparesis after taking Ozempic for two years. Her doctor said the condition may be a result of, or intensified by, the medication she was prescribed.
"I wish I never touched it. I wish I'd never heard of it in my life," Knight, 37, of Angie, Louisiana, told CNN. "This medicine made my life hell. So much hell. It has cost me money. It cost me a lot of stress. It cost me days and nights and trips with my family. It's cost me a lot, and it's not worth it. The price is too high."
Emily Wright, 38, of Toronto, told CNN she started taking Ozempic in 2018 and lost more than 80 pounds in over a year and kept it off. But now Wright vomits so often that she had to take a leave of absence from her job as a schoolteacher.
Wright's doctor diagnosed her with severe gastroparesis, which was linked to her Ozempic use, and cyclic vomiting syndrome, which causes her to vomit multiple times a day, according to CNN.
The exact cause of gastroparesis is unknown but can sometimes be a complication of diabetes or surgery. The condition affects the normal movements of the stomach muscles, which propel food through the digestive tract. It can cause stomach motility to slow down or fail to work, according to the Mayo Clinic.
"I've almost been off Ozempic for a year, but I'm still not back to my normal," Wright told CNN.
Are you suffering from severe gastroparesis, or stomach paralysis, after taking Ozempic?
Semaglutide Medicines Can Slow the Stomach
Semaglutide and liraglutide belong to a class of medicines known as glucagon-like peptide-1 (GLP-1) receptor agonists. Another medicine in this class is tirzepatide, which is sold under the brand name Mounjaro.
The medications mimic the GLP-1 hormone released into the gastrointestinal tract in response to eating. It can then interact with the parts of the brain that reduce appetite and signal fullness, according to the FDA. 
Semaglutide drugs such as Ozempic and Wegovy have recently risen in popularity and widespread use after Wegovy gained FDA clearance for use as a weight-loss drug in June 2021.
Both semaglutide and liraglutide have been used to treat diabetes for years under product names that include Rybelsus (semaglutide), Saxenda (liraglutide) and Ozempic (semaglutide). Mounjaro is also used to treat diabetes. 
The maker of Ozempic and Wegovy, Denmark-based Novo Nordisk, told CNN the drugs in this class have been used for 15 years to treat diabetes and eight years to treat obesity. Both have been studied extensively in the real world and in clinical trials.
"Gastrointestinal (GI) events are well-known side effects of the GLP-1 class. For semaglutide, the majority of GI side effects are mild to moderate in severity and of short duration. GLP-1's are known to cause a delay in gastric emptying, as noted in the label of each of our GLP-1 RA medications. Symptoms of delayed gastric emptying, nausea and vomiting are listed as side effects," the statement said.
Drug safety is monitored by the FDA even after drug approval. 
"The FDA monitors the safety of a drug throughout its life cycle, including post-approval," a spokesperson told Drugwatch. "In addition, the FDA maintains a system of post-marketing surveillance and risk assessment to identify and evaluate adverse events that did not appear during the drug development process. If newly identified safety signals are identified, the FDA will determine what actions are appropriate after a thorough review of the body of evidence."
Currently, GLP-1 receptor agonist drugs, including Ozempic and Wegovy, are being evaluated for a serious risk of intestinal obstruction and gallbladder-related disorders, according to the FDA. 
Consumers Filing Semaglutide Lawsuits
The American Society of Anesthesiologists sent a warning in June that semaglutide users should stop taking the medications a week before surgery to lower the risk of vomiting under sedation.
"While there is currently a lack of scientific data on how GLP-1 receptor agonists affect patients having surgery and interact with anesthesia, we've received anecdotal reports that the delay in stomach emptying could be associated with an increased risk of regurgitation and aspiration of food into the airways and lungs during general anesthesia and deep sedation," said ASA President Dr. Michael W. Champeau. "These complications can be serious, so we are providing guidance on when GLP-1 agonists should be stopped in advance of an elective procedure."
As more people experience adverse effects such as gastroparesis while taking semaglutide and liraglutide drugs, consumers are beginning to file lawsuits against the drugmakers.
Lawyers are now taking cases for people who have experienced the following symptoms:
Gastroparesis 

Stomach paralysis

Vomiting for at least four weeks
Patients who are currently undergoing cancer treatment or have undergone gastric banding, gastric sleeve or gastric bypass before taking the drug may not be eligible for compensation.
Share This Page:
How can we improve this page?
Thank You for Your Feedback
We appreciate your feedback. One of our content team members will be in touch with you soon.
We appreciate your feedback. One of our content team members will be in touch with you soon.