FDA: Avoid Wegovy, Ozempic During Pregnancy
Fact-Checked
Editors carefully fact-check all Drugwatch content for accuracy and quality.
Drugwatch has a stringent fact-checking process. It starts with our strict sourcing guidelines.
We only gather information from credible sources. This includes peer-reviewed medical journals, reputable media outlets, government reports, court records and interviews with qualified experts.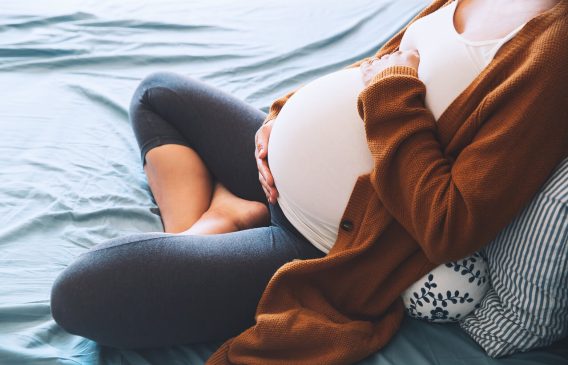 The surge in the popularity of Wegovy as a weight loss drug has swept across the U.S., but one part of the population should steer clear: women who are pregnant and those wanting to become pregnant.
Semaglutide medicines such as Wegovy and Ozempic could cause birth defects, low birth weight and miscarriage, according to the U.S. Food & Drug Administration. Research from animal studies has shown that semaglutide can harm the fetus, although the studies are limited. A warning label on the medicine advises against using the drug while pregnant.
Novo Nordisk, a Denmark-based company and maker of Wegovy and Ozempic, advises women to stop taking semaglutide if they become pregnant. Those who are trying to conceive, women and male partners should stop taking Wegovy at least two months before a planned pregnancy because of the long half-life of semaglutide, according to Novo Nordisk.
Semaglutide Complications and Pregnancy
In a New Drug Application study for Wegovy, one woman became pregnant while part of a Wegovy test group. The 17-year-old from Russia stopped taking the medicine when she was about 7 weeks pregnant, according to the study. She gave birth to a full-term baby girl who was normal in length and weight and didn't suffer any health problems or congenital anomalies at birth. 
"However, the newborn infant was diagnosed with health problems in the period from birth to 1 month of age. On [redacted] the newborn infant had onset of the events 'Intrauterine growth retardation, asymmetric variant' + 'Drug exposure in utero,'" according to the NDA.
Novo Nordisk started a pregnancy exposure registry to monitor pregnancy outcomes in women who were exposed to semaglutide during pregnancy. 
Are you suffering from severe gastroparesis, or stomach paralysis, after taking Ozempic?
Risks of Semaglutide
Based on animal reproductive studies, there may be risks to the fetus from exposure to the drug. Testing on pregnant rats, rabbits and cynomolgus monkeys showed the medicine had an impact on the animal's fetus, according to Novo Nordisk. Rabbits and cynomolgus monkeys who were given semaglutide while pregnant suffered miscarriages and fetuses had physical abnormalities and abnormal growth.
Health care professionals do not recommend intentional weight loss during pregnancy. Research in humans has shown that losing significant amounts of weight during pregnancy can increase the chances of delivering an infant who is small for their gestational age.
"Additionally, weight loss offers no benefit to a pregnant patient and may cause fetal harm," the NDA stated. 
Other risks of semaglutide include gastroparesis, stomach paralysis and cyclical vomiting. Nausea and vomiting are the most frequently reported side effects linked to these drugs. While gastroparesis and cyclic vomiting syndrome are uncommon, both conditions are associated with those side effects.
As more people experience adverse effects such as gastroparesis while taking semaglutide and liraglutide drugs, consumers have begun to file Wegovy and Ozempic lawsuits against the drugmakers.
What Is Semaglutide?
Semaglutide falls within the category of medications referred to as glucagon-like peptide-1 (GLP-1) receptor agonists. The medication imitates the function of the GLP-1 hormone, which is naturally released in the digestive system after eating. According to the FDA, it can interact with parts of the brain that reduce appetite and signal fullness.
Ozempic is used to treat diabetes and off-brand for weight loss. Wegovy was approved by the FDA in 2021 as a novel weight loss drug.
Drug safety is monitored by the FDA even after drug approval. Currently, GLP-1 receptor agonist drugs, including Ozempic and Wegovy, are being evaluated for a serious risk of intestinal obstruction and gallbladder-related disorders, according to the FDA.
Share This Page:
How can we improve this page?
Thank You for Your Feedback
We appreciate your feedback. One of our content team members will be in touch with you soon.
We appreciate your feedback. One of our content team members will be in touch with you soon.