FDA Inspectors Flag Issues at Novo Nordisk Semaglutide Plant
Fact-Checked
Editors carefully fact-check all Drugwatch content for accuracy and quality.
Drugwatch has a stringent fact-checking process. It starts with our strict sourcing guidelines.
We only gather information from credible sources. This includes peer-reviewed medical journals, reputable media outlets, government reports, court records and interviews with qualified experts.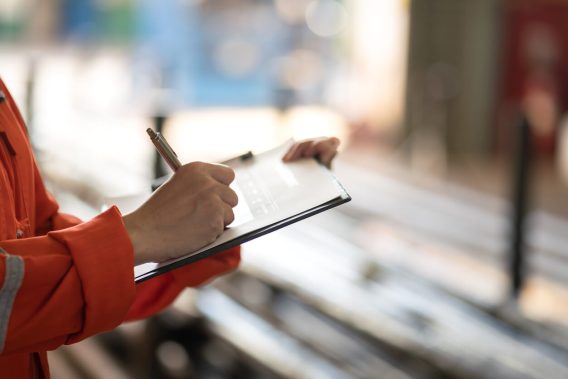 Recent inspections by the U.S. Food & Drug Administration at Novo Nordisk's largest U.S. semaglutide plant discovered "objectionable" items.
During routine inspections this year, FDA officials found bacterial contamination on three separate occasions. The agency issued a Form 483 to Novo following the inspections, listing numerous "objectionable organisms" discovered during in-process semaglutide testing. Efforts to mitigate the issue were deemed unsatisfactory by inspectors.
The Clayton, North Carolina, plant produces semaglutide used for Novo's oral diabetes medicine Rybelsus. Semaglutide is the same ingredient used in the firm's popular novel weight-loss injectable Wegovy and diabetes injectable Ozempic. Ingredients for the injectables are not made at the North Carolina facility.
Inspectors flagged manufacturing inadequacies at the drugmaker's production plant, including a pair of quality control lapses. This marks the second time in two years that Novo has received a Form 483, indicating ongoing concerns.
Bacteria Found at Semaglutide Plant
The FDA's Form 483 is given to a firm if examiners find issues deemed unacceptable during an inspection. Agency records show that the firm faced compliance issues in May 2022, according to information provided to Drugwatch by the FDA. The factory failed to include a type of bacteria, Burkholderia cepacia, in its "objectionable organisms" list and did not have proper cleaning protocols.
The bacterium was found in 2020 and 2021 during laboratory inspections of drug product samples. It can lead to severe respiratory illness in some people, especially those with cystic fibrosis, according to the Centers for Disease Control and Prevention. 
Investigators at the time also noted the firm's "failure to clean equipment at appropriate intervals" to avoid build-up of microorganisms on the equipment. During three inspections this year the agency found more bacteria in samples and noted the firm had failed to identify the cause.
Novo declined to comment on the specifics of its interactions with the FDA but told Fierce Pharma the Clayton site is "running and producing for the market."
The FDA told Reuters that the inspections were pre-approved and routine. 
"The company responded to these observations with information describing corrective actions," the FDA's statement read.
"At this time, based on the FDA's inspections and the company's responses to the inspectional observations, the FDA does not have information that suggests ongoing compliance issues that raise concerns about the quality of drug products manufactured at the site."
See if You Qualify for a Lawsuit
Our Partners
Our Trusted Legal Partners
Drugwatch partners with trusted law firms to help you take legal action. After submitting the form, one of Drugwatch's partners will contact you for a free case review.








Semaglutide Demand Skyrockets
The surge in demand for the Danish drugmaker's semaglutide products followed the FDA's approval of Wegovy for weight loss in 2021, leading to a notable rise in Novo's financial profile. The increased demand for the product has created a shortfall, resulting in a secondary market for compounding pharmacies.
FDA officials warned of off-brand use after receiving reports of adverse effects. Some compounding pharmacies used the incorrect version of semaglutide, which caused issues. The agency also warned against taking Wegovy or Ozempic during pregnancy.
Common, mild Wegovy and Ozempic side effects such as nausea, stomach upset or constipation usually subside. Nausea and vomiting are the most frequently reported adverse effects. While rare, others have reported gastroparesis (stomach paralysis) and cyclical vomiting syndrome, underscoring the seriousness of the possible adverse reactions.
As more people experience adverse effects such as gastroparesis while taking semaglutide, consumers are beginning to file Ozempic lawsuits against the drugmakers.
Lawyers are now taking cases for people who have experienced the following symptoms:
Gastroparesis 

Stomach paralysis

Vomiting for at least four weeks
Patients who are currently undergoing cancer treatment or have undergone gastric banding, gastric sleeve or gastric bypass before taking the drug may not be eligible for compensation.
Share This Page:
How can we improve this page?
Thank You for Your Feedback
We appreciate your feedback. One of our content team members will be in touch with you soon.
We appreciate your feedback. One of our content team members will be in touch with you soon.