Merck was hit with tens-of-thousands of lawsuits by Vioxx (rofecoxib) consumers following the voluntary market withdrawal of the once highly praised COX-2 selective, nonsteroidal anti-inflammatory drug (NSAID) advertised for its easy-on-the-stomach pain relief, especially for those suffering from arthritis. In addition to those seeking civil remedies against the leading drug manufacturer for its alleged false and inconsistent marketing practices of the short-lived drug, there were governmental investigations, charges of criminal wrongdoing and securities claims by the company's investors alleging shareholder losses.
All lawsuits, governmental payouts and settlements, including the most recent settlement reached in 2016 on a portion of the securities claims, have cost Merck more than $8.5 billion since Vioxx made its exit from the market in September of 2004. Merck is currently still facing individual securities lawsuits more than a decade after pulling its controversial drug.
Settlement Fact
Before it's exit from the Market in 2004, Vioxx settled for more than $8.5 million.
The United States District Court Eastern District of Louisiana recognized that an estimated 105 million prescriptions for Vioxx were written in the United States between May of 1999 and September of 2004, resulting in approximately 20 million patients having consumed the drug in the U.S. alone. This resulted in thousands of individual suits and numerous class actions being filed against Merck in both state and federal courts throughout the country, all alleging various product liability, tort, fraud and warranty claims.
In October of 2004, it was reported that according to an unreleased study by government regulators, Vioxx may have led to more than 27,000 heart attacks and sudden cardiac deaths prior to the action taken by Merck to eliminate the drug from the market altogether. However, despite its decision to remove Vioxx from the health care market, Merck continues to deny any liability or wrongdoing for claims brought against it.
While denying liability still, Merck surprisingly pleaded guilty to a criminal misdemeanor charge as a part of a settlement with the United States Department of Justice (DOJ) at the end of 2011. Despite all of its losses with Vioxx, Merck scarcely floundered, and 2017 forecasts show Merck's shares and revenues steadily increasing at promising rates. Erik Gordon, a pharmaceutical analyst and clinical assistant professor at the University of Michigan's Ross School of Business, described it to the New York Times as "just a cost of doing business."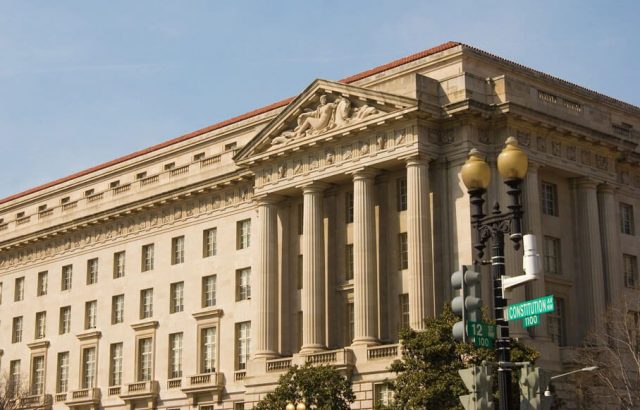 Merck's Knowledge of Cardiovascular Risks
Many scientists, medical professionals, academics, Congressional leaders, government officials, FDA officials and Merck executives long-debated whether Merck and the FDA had prior knowledge, or should have had prior knowledge, about the increased cardiovascular risks to patients taking Vioxx.
As early as May 2000, a little over four years prior to the voluntary market withdrawal of Vioxx, Merck's top executives in research and marketing met to determine whether to develop a study of the possibility and extent of various cardiovascular risks imposed by the arthritis painkiller that quickly became one of the company's top-sellers. A Vigor study released just two months earlier, for testing having to do with gastrointestinal risks, had hinted at potential red flags as to Vioxx's heart safety. The FDA was also immediately made aware of the results from that study. But marketers at Merck decided against a study aimed specifically at Vioxx's effect on the heart, fearful that it might send the wrong message and interfere with Merck's competitive edge with the rival drug, Celebrex.
Both Merck and the FDA maintained that the greater risk of heart attack and stroke did not become apparent until after the first 18 months of a patient taking the drug. Vioxx was pulled from the shelves following a long-term clinical trial that showed that patients were more likely to experience a heart attack or stroke while taking Vioxx over a longer period of time.
Fact
Vioxx was pulled from the shelves after a clinical trial showed patients experienced heart attacks after long term usage.
Following the release of the Vigor study results, in 2001, Dr. Eric J. Topol along with cardiologists at Cleveland Clinic, published a report in the Journal of the American Medical Association (JAMA) alleging that Cox-2 inhibitors such as Vioxx appeared to increase the risk of cardiovascular events. Merck simply responded that the report was flawed and denied the need to conduct a trial directed specifically at any such risks. Topol reported that prior to the report's publication, scientists from the billion-dollar drug company requested that the information be kept from the public. Merck officials denied that claim.
The FDA was required to answer to government officials at a Congressional hearing, following Vioxx's withdrawal from the market, as to its seemingly lax handling of Merck's pain relief drug. In 2005, the FDA imposed new, more stringent labeling requirements on all manufacturers marketing NSAIDs, including COX-2 selective, NSAIDs, such as Vioxx's number one competitor, Celebrex, which remained on the market.
Merck is said to have been relying heavily upon Vioxx's success (thereby minimizing its potential risks), needing it to take off prior to the termination of patents on four of its other drugs allowing for generic substitutes to take over and revenues to potentially diminish.
Vioxx Civil Lawsuits (MDL) and Settlement
It didn't take long following Merck's decision to pull Vioxx from the market for the lawsuits to begin flowing in from across the nation, with patients and their loved ones seeking retribution for injuries and/or death that they claimed was the direct cause of taking Vioxx. Some estimates suggested roughly 38,000 people suffered heart attacks or strokes while taking Vioxx. A total of about 160,000 patients were believed to have been injured by the drug. While it was found that some of the patients already had prior and ongoing heart conditions, many did not.
Vioxx MDL Fact
38,000 people suffered from heart attacks or strokes while taking Vioxx and in total 160,000 were injured.
One of the first cases to be tried was in Texas, resulting in a jury verdict in favor of the injured Plaintiff awarding the victim's surviving spouse $253 million in compensatory and punitive damages. That award was subsequently reduced under Texas tort laws that impose caps on damages, and later overturned altogether by a court of appeals that found that there was insufficient evidence to determine if the heart attack suffered by the deceased patient was directly caused by his use of Vioxx. This was the first of several wins for Merck, which went on to successfully argue at least 10 more individual Vioxx lawsuits. Many proceeded on to appeals, including the Texas lawsuit, which was upheld by the Supreme Court.
As time pressed on, a total of approximately 60,000 personal injury cases were filed against the drug manufacturer for Vioxx injuries. On February 16, 2005, the Judicial Panel on Multidistrict Litigation (JPML) conferred multidistrict litigation (MDL) status on Vioxx lawsuits filed in various federal courts throughout the country. Despite the multiple individual wins, Merck eventually settled the cases, without admitting fault, in 2013, with a payout fund of $4.85 billion.
To be eligible, patients had to show they took the drug for a month (30 pills), even though it took 18 months for increased cardiovascular problems to appear.
Notable Vioxx Cases & Outcomes
Vioxx Products Liability Litigation

Begun in 2005, this MDL transferred to the Eastern District of Louisiana in New Orleans in 2005 (just before Hurricane Katrina) and spanned eight years of litigation prior to coming to its resolution. Just in its first year, the court noticed 310 depositions relating to 168 witnesses and comprising over 35,000 pages of testimony. The court also ruled on over 270 substantive motions and dealt with more than 1,000 ongoing procedural motions. In total, the court conducted six Vioxx bellwether trials, with the first taking place in Houston, Texas, following the court's displacement due to Katrina. Only one of the trials resulted in a verdict for the plaintiff, while one resulted in a hung jury and four resulted in verdicts in favor of Merck. During the same time period, approximately thirteen additional Vioxx-related cases were tried before juries in the state courts of Texas, New Jersey, California, Alabama, Illinois and Florida.

Ernst, et al. v. Merck & Co., Inc.

Following the initial decision in this wrongful death case, everyone was certain Merck was in for many harder blows when a Texas jury found Merck liable for the death of Carol Ernst's husband (due to his usage of Vioxx) and awarded his widow $253 million in damages the first Vioxx case to go to trial. The award was later drastically cut under Texas tort laws and then overturned altogether by a court of appeals that determined the evidence to be legally insufficient on the issue of causation and rendered its own judgment that the appellee (Ernst) was to receive nothing.

Humeston, et al. v. Merck & Co., Inc.

This trial ended in an immediate victory for Merck following a little more than a day of deliberations. The state-court jury in Atlantic City, N.J., found Merck not liable for an Idaho man's heart attack after taking Vioxx for a short time. While the plaintiff's attorney, Christopher Seeger, argued that Merck did not "win on science" but rather "by attacking the victim," counsel for Merck, Kenneth Frazier, said the verdict was indicative of the company's ability to defend the "insubstantial claims" being brought to court simply "to collect money from Merck." The jury was ultimately convinced that Humeston's weight, high blood pressure and job stress as a U.S. Postal employee could not be ruled out as contributing factors leading up to his heart attack. Seeger believed that the fact that Humeston survived the heart attack also played a role in the jury's decision. This win paved the way to strengthen Merck's bargaining power in future settlement discussions.
Vioxx DOJ Investigations, Plea Deals and Settlements
Merck agreed to pay another $950 million to the DOJ in 2011 in an effort to resolve criminal charges and civil claims related to its alleged illegal promotion and marketing of Vioxx. Under the terms of the conditions of the settlement, Merck also agreed to plead guilty to a misdemeanor charge of a single violation of the Food Drug and Cosmetic Act (FDCA) for introducing a misbranded drug into interstate commerce. In accepting a guilty plea as to a misdemeanor for illegal promotional activity, Merck was ordered to pay a criminal fine of $321,636,000.
Fact
Merck paid a $321,636,000 fine for illegal promotion of Vioxx.
A secondary civil settlement required an additional payout from Merck of $628,364,000 to resolve allegations regarding off-label marketing of Vioxx and false statements about the drug's cardiovascular safety. The payout was to be divided between the United States and participating Medicaid states, based on claims that Merck's illegal marketing practices influenced doctors to prescribe a drug they would not have otherwise prescribed.
The misbranding charge resulted from Merck promoting Vioxx as a drug for treating rheumatoid arthritis prior to that use being approved by the FDA.
Vioxx Shareholder Lawsuits (MDL) and Settlement
Over a decade after Vioxx went south and Merck withdrew it from the market, Merck agreed to pay yet another $830 million to settle an MDL spurred by Merck's disgruntled investors. The company's shareholders claimed that Merck's misleading statements regarding the arthritis painkiller and its minimizing the risks influenced them to make a bad investment, thereby causing them to incur significant losses following the unforeseen voluntary market withdrawal of the drug in 2004.
Vioxx continues to haunt the giant drug manufacturer as Merck will still have to battle out a few remaining individual securities lawsuits from investors who previously opted out of the class-action lawsuit certified by the judge in 2013.
Merck & Co. Inc. Securities Litigation