People who took olmesartan-containing drugs, such as Benicar, sued the drugs' manufacturer and promoter over claims that users were unaware the drugs could cause serious, gastrointestinal problems.
In August 2017, Daiichi Sankyo and Forest Laboratories agreed to pay $300 million to settle all cases if 95 percent of people who sued enroll in the settlement program.
Patients have filed more than 2,000 federal olmesartan lawsuits since early 2014.
The lawsuits started less than a year after the U.S. Food and Drug Administration required Benicar's manufacturer to make changes to the blood pressure medicine's label reflecting its potential to cause severe gastrointestinal side effects.
Trials were expected to begin in late 2016. But, none of the cases has gone to trial or resulted in a verdict, according to a February 2018 search of court records. The lawsuits were filed individually, not as a class action.
Drugwatch's legal partners are no longer accepting new Benicar cases.
Status of Benicar Lawsuits
People who sued over Benicar and other similar drugs are now deciding whether to participate in a $300 million settlement offered by Daiichi Sankyo and Forest Labs.
In 2015, federal judges consolidated 15 Benicar lawsuits against Daiichi and Forest Labs into a single legal action called a multidistrict litigation (MDL).
MDLs allow the federal courts to combine similar lawsuits into a single litigation, saving time and money for the parties while moving them more quickly through the legal process.
The MDL grew as patients filed hundreds of additional lawsuits. This led manufacturer, Daiichi Sankyo, and Forest Labs, to agree to the multimillion-dollar settlement with thousands of plaintiffs in August 2017.
As of July 2018, there were 1,937 lawsuits remaining in the federal MDL out of more than 2,300 that were filed. There were roughly 70 other cases combined in New Jersey state court.
In 2015, Daiichi Sankyo paid a $39 million Benicar kickback settlement to the U.S. and state Medicaid programs. The settlement payment resolved allegations that the company violated the False Claims Act.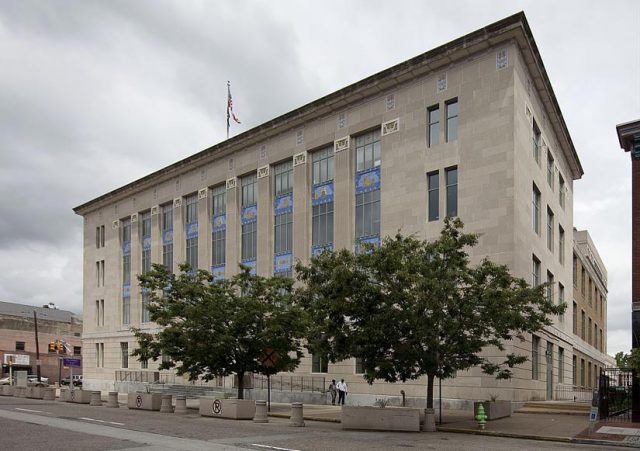 Benicar Lawsuits Injuries
Hundreds of patients who filed lawsuits over Benicar, Benicar HCT, Tribenzor or Azor claimed the drugs caused gastrointestinal injuries.
These injuries included sprue-like enteropathy and lymphocytic colitis, a condition characterized by chronic, watery, non-bloody diarrhea.
Others alleged they the drugs caused them to develop microscopic colitis, which is inflammation of the colon or large intestine resulting in persistent watery diarrhea and cramping.
Lawsuits also mentioned collagenous colitis, which is inflammatory bowel disease affecting the colon. The condition also features chronic, watery diarrhea without bleeding.
Brands, Companies Named in Benicar Lawsuits
Benicar lawsuits involve drugs with the active ingredient olmesartan. These medications are Benicar, Benicar HCT, Azor and Tribenzor.
Japanese drug manufacturer Daiichi Sankyo and U.S. pharmaceutical company Forest Laboratories are named as defendants in the lawsuits.
Daiichi Sankyo manufactures the drugs. Forest Labs had an agreement with Daiichi to jointly promote Benicar, Benicar HCT and Azor.
Actavis acquired Forest in 2014. The drug Tribenzor, which is also part of the litigation, is made and promoted solely by Daiichi Sankyo.
Accusations in Benicar Lawsuits
People who sued Forest and Daiichi say they were injured by Benicar, Benicar HCT, Azor or Tribenzor and that the companies failed to disclose the risks of the drugs, even in the face of mounting evidence.
According to a master federal complaint, Daiichi spent $1 billion to promote Benicar and Benicar HCT between 2002 and 2008. The marketing materials omitted serious risks, and the drugs became top sellers.
$300 Million Benicar Settlement
In August 2017, Daiichi Sankyo and Forest Labs agreed to a $300 million settlement with plaintiffs who sued the company in federal and state court over Benicar and other olmesartan-based medicines.
Did You Know?
Daiichi Sankyo has the option to walk away from the $300 million settlement if not enough people opt in.
Under the terms, Daiichi Sankyo may walk away from the entire settlement if at least 95 percent of the plaintiffs do not agree to participate.
A portion of the $300 million would be used to pay the attorney fees and expenses of the plaintiffs' legal team and for a claims administrator that would oversee payments.
Information about the settlement program and how to participate can be found on the Olmesartan Products Resolution Program web page.
Benicar Payout Deadline
Parties in federal cases had until April 2, 2018 to enroll in the settlement program, according to a case management order on Jan. 16, 2018.
At least 95 percent of people suing Daiichi Sankyo must opt into the settlement or the company will have 30 days to decide whether to withdraw the settlement.
Daiichi Denies Wrongdoing
Despite agreeing to the multimillion-dollar payout, Daiichi Sankyo denied any liability for the injuries plaintiffs suffered and said "this litigation is without merit."
"Daiichi Sankyo is committed to the health and safety of all patients taking our medications," Executive Chairman and President Glenn Gormley said in a statement. "We believe a settlement is in the best interest of all, and will allow us to continue our focus on bringing to market innovative medicines that help people live healthy and meaningful lives."
Benicar Class Action
There are no known class-action lawsuits regarding people injured by Benicar. Instead, Benicar users filed individual lawsuits.
Benicar Lawsuits
More than 2,300 federal lawsuits accused Daiichi Sankyo of failing to disclose the risks of Benicar and related drugs.
George Williams was one of the first plaintiffs to file a suit against Daiichi Sankyo. After beginning treatment with Benicar, Williams was hospitalized more than 100 days over a span of four years.
Not knowing that Benicar was the culprit, Williams continued to use the drug. His condition became so severe he eventually had to be fed through a tube.
In his lawsuit filed in New Jersey Superior Court, Williams claimed olmesartan, the active ingredient in Benicar, caused severe, chronic diarrhea that also contributed to a compression fracture in his back and his developing cataracts in both eyes.
It is unknown whether Williams opted to participate in the proposed settlement.