Benicar Lawsuits
People who took Benicar filed lawsuits claiming they were unaware it could cause serious gastrointestinal problems. In 2017, Benicar manufacturer Daiichi Sankyo and co-promoter Forest Laboratories agreed to a $300 million settlement to compensate nearly 2,000 patients for their injuries. Benicar has not been taken off the market.
People filed the first federal Benicar lawsuits in 2014 after the Food and Drug Administration warned that drugs containing olmesartan could cause sprue-like enteropathy, a disease known to cause severe diarrhea and weight loss.
On Sept. 23, 2019, Judge Robert B. Kugler entered an order to establish a qualified settlement fund. As of Oct. 15, 2019, a total of 111 Benicar lawsuits remained in a multidistrict litigation in New Jersey. None remained by November 2022.
Other drugs included in MDL No. 2606 were Benicar HCT, Azor and Tribenzor. According to the master complaint, plaintiffs alleged defendants knew or should have known that drugs containing olmesartan could cause side effects known as olmesartan associated enteropathy ("OAE").
OAE includes conditions such as villous atrophy, inflammation, nausea, vomiting, chronic diarrhea, malnutrition, dehydration, atrophy, kidney failure, weight loss, abdominal and gastrointestinal pain, colitis and gastritis. Some plaintiffs died from their injuries.
Gastrointestinal injuries Alleged
George Williams was one of the first plaintiffs to file a suit against Daiichi Sankyo over injuries suffered from Benicar. After beginning treatment with Benicar, Williams was hospitalized for more than 100 days over a span of four years.
Not knowing that Benicar was the culprit, Williams continued to use the drug. His condition became so severe he eventually had to be fed through a tube.
In his lawsuit filed in New Jersey Superior Court, Williams claimed olmesartan, the active ingredient in Benicar, caused severe, chronic diarrhea that also contributed to a compression fracture in his back and his developing cataracts in both eyes.
Colon Inflammation
Hundreds of patients who filed lawsuits over Benicar, Benicar HCT, Tribenzor or Azor claimed the drugs caused gastrointestinal injuries.
These injuries included sprue-like enteropathy and lymphocytic colitis, a condition characterized by chronic, watery, non-bloody diarrhea.
Others alleged the drugs caused them to develop microscopic colitis, which is inflammation of the colon or large intestine resulting in persistent watery diarrhea and cramping.
Lawsuits also mentioned collagenous colitis, which is inflammatory bowel disease affecting the colon. The condition also features chronic, watery diarrhea without bleeding.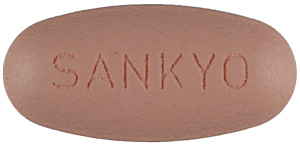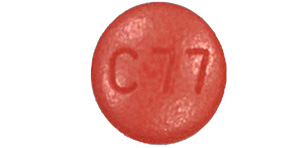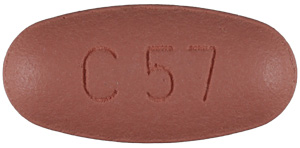 Misleading Marketing Claims
In 2015, federal judges consolidated 15 Benicar lawsuits against Daiichi and Forest Labs into a single legal action called a multidistrict litigation (MDL).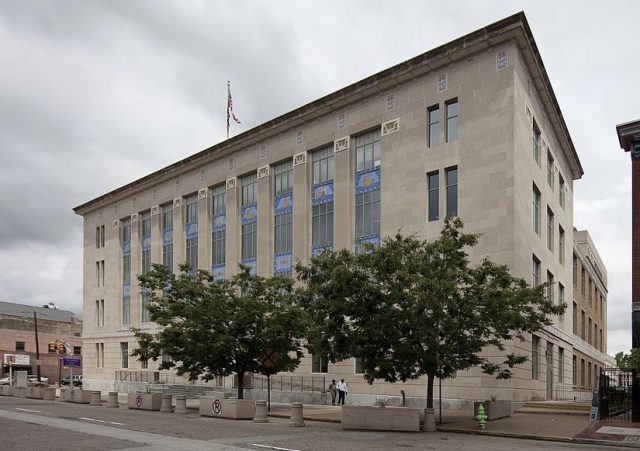 The MDL grew as patients filed hundreds of additional lawsuits.
As of April 2019, despite the settlement, there were 1,025 lawsuits still listed as pending in the federal MDL out of more than 2,300 that had been filed.
There were roughly 70 other cases combined in New Jersey state court.
Accusations in Benicar Lawsuits
According to a master federal complaint, Daiichi spent $1 billion to promote Benicar and Benicar HCT between 2002 and 2008. The marketing materials omitted serious risks, and the drugs became top sellers.
Lawsuits cited the fact that the U.S. Food and Drug Administration warned Sankyo in 2006 that its promotional materials violated federal regulations. At the time, Sankyo had not yet merged with Daiichi.
According to the lawsuits, the FDA ordered Daiichi Sankyo and Forest to cease making claims that Benicar is superior to other drugs.
Did You Know?
The lawsuits said that if the companies had not misled doctors and consumers, they would not have taken Benicar and would not have been injured.
The agency directed corrective measures, including discontinuing use of approximately 50 promotional pieces dated all the way to 2002. The companies were also told to provide corrective messages to physicians who had received the materials.
Kickback Settlement Noted
Lawsuits described a federal whistleblower case that resulted in a $39 million payment by Daiichi Sankyo to Medicaid programs. The U.S. Department of Justice accused Daiichi of paying physicians' speaker fees. The fees were part of Daiichi's Physician Organization and Discussion programs.
As part of the settlement, Daiichi signed a corporate integrity agreement. The agreement required the company to put in place reforms for five years.
Most Opted for Settlement
Under the terms of the 2017 settlement, Daiichi Sankyo could have walked away from the entire deal if at least 95 percent of the plaintiffs did not agree to participate.
All but five plaintiffs opted into the settlement as of August 2018, meaning the deal is moving forward even as other litigation continues.
A portion of the money will pay attorney fees and expenses of the plaintiffs' legal team and for a claims administrator to oversee payments.
Daiichi Denied Wrongdoing
Despite agreeing to the multimillion-dollar payout, Daiichi Sankyo denied any liability for the injuries plaintiffs suffered and said "this litigation is without merit."
"Daiichi Sankyo is committed to the health and safety of all patients taking our medications," Executive Chairman and President Glenn Gormley said in a statement. "We believe a settlement is in the best interest of all, and will allow us to continue our focus on bringing to market innovative medicines that help people live healthy and meaningful lives."
Please seek the advice of a medical professional before making health care decisions.
Share This Page:
How can we improve this page?
Thank You for Your Feedback
We appreciate your feedback. One of our content team members will be in touch with you soon.
We appreciate your feedback. One of our content team members will be in touch with you soon.
Who Am I Calling?
Calling this number connects you with a Drugwatch representative. We will direct you to one of our trusted legal partners for a free case review.
Drugwatch's trusted legal partners support the organization's mission to keep people safe from dangerous drugs and medical devices. For more information, visit our partners page.