Multidistrict Litigation (MDL)
Multidistrict litigation (MDL) is a special legal process the federal government created to handle large and complicated cases involving a large number of lawsuits that have similar complaints.
It is estimated that 15 percent of all civil lawsuits in the U.S. are part of multidistrict litigation. Many MDLs include thousands of individual lawsuits and hundreds of lawyers from different parts of the country in a single MDL case.
MDLs were created in the 1960s to relieve crowded backlogs in federal courts. They are meant to streamline the pretrial process that goes into building a case. They eliminate duplication of witness depositions — sworn testimony before a trial — and requests for discovery — the process lawyers on both sides use to obtain evidence from their opposing side.
Lawyers may ask a federal panel, the U.S. Judicial Panel on Multidistrict Litigation (JPML), to combine similar lawsuits into an MDL. The JPML can also decide on its own that similar cases should be combined. The panel consists of seven, current federal judges, each appointed by the Chief Justice of the U.S. Supreme Court. They meet periodically in different cities to decide which cases should be combined into new multidistrict litigations and to act on motions in existing MDLs.
Fact
An estimated 15 percent of all civil lawsuits in the U.S. are part of multidistrict litigation.
Most MDLs involve combining a few dozen to a few hundred lawsuits, but the numbers can range widely. In July 2017, there were at least three pending MDLs involving just four lawsuits each.
At the same time, the largest and longest-lasting MDL involved more than 192,000 cases. That case, MDL No. 875 in Eastern Pennsylvania, was created in 1991 to manage all federal asbestos personal injury and wrongful death cases.
As of July 2017, more than 191,000 of those lawsuits had been settled, dismissed, or sent back to other courts. As of October 2022, no cases remained in the MDL.
As of November 2022, the largest active MDL is the 3M Combat Arms Earplug MDL in Florida. At one time it had 320,638 cases and now has 257,892.
History of Multidistrict Litigation (MDL)
In 1960, a federal grand jury indicted 45 corporate executives and other suspects of rigging bids on heavy equipment that power companies used to generate and transmit electricity. Many of the indictments targeted executives at General Electric and Westinghouse, which dominated the $20 billion industry.
The sales of the equipment involved in the scandal totaled $1.7 billion in 1960 — or $14 billion in 2017 dollars.
The sentences imposed on many of defendants were among the stiffest ever at the time for executives involved in an anti-trust case. It included steep fines and prison time for many of the defendants, and reflected the seriousness of the bid-rigging scheme.
Fact
MDLs grew out of a massive backlog of lawsuits over a bid-rigging scheme in the 1960s.
After the criminal cases were decided, a massive wave of civil lawsuits hit the federal courts. More than 1,900 separate lawsuits were filed in 36 different federal court divisions. The lawsuits included more than 25,000 claims against 20 different product lines involved in the electrical equipment scandal.
The sheer volume of cases and their complex nature threatened to overwhelm the federal court system. In 1962, U.S. Supreme Court Chief Justice Earl Warren appointed a special committee to move the logjam through the legal system more quickly. The chief judge of the 10th Circuit, Alfred P. Murrah, was named chairman. He and his fellow committee members came up with legal solutions that are still used today — such as combining depositions and discovery and combining complicated lawsuits involving similar claims into a single case. At the time, the ideas were revolutionary.
"For the first time in judicial history, the federal judiciary and the lawyers of the nation found it necessary to process a mass of related cases by swift, co-ordinated (sic) national action managed and processed by formal and informal national committees of judges and lawyers," William Becker, chief judge for the Western District of Missouri, wrote in a 1970 American Bar Association Journal. "From the tremendous effort by the judges and advocates, a rich variety of by-products has been produced."
By 1967, the backlog had been cleared and the committee had discovered large numbers of similar, complex cases were common across the U.S. court system. Congress followed the committee's recommendation that a permanent panel be set up to address the growing backlogs and created the JPML in 1968.
"For the first time in judicial history, the federal judiciary and the lawyers of the nation found it necessary to process a mass of related cases by swift, co-ordinated (sic) national action managed and processed by formal and informal national committees of judges and lawyers,"
Types of Cases that become Multidistrict Litigations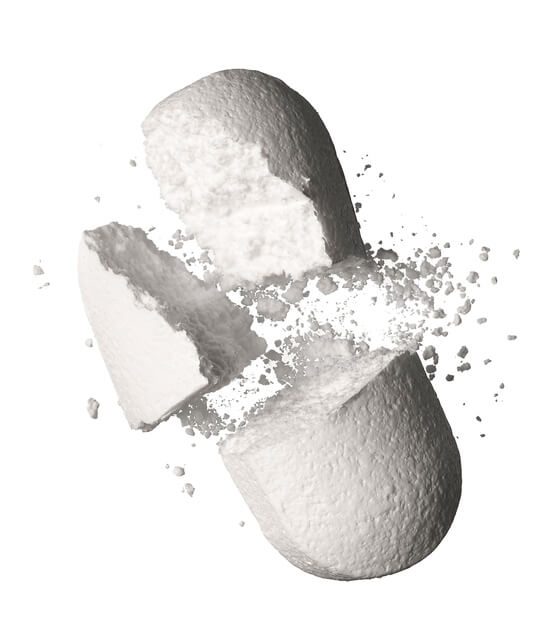 MDLs typically involve cases in which a large number of plaintiffs file lawsuits against a single company over the same complaint. It may be over an unsafe drug, discrimination in hiring or promotions, or other injuries that hurt multiple people.
Typical Multidistrict Litigation Cases Can Include:
Airline disasters
Civil lawsuits over securities fraud
Civil lawsuits over terrorist attacks
Employment practices
Intellectual property, copyright and patent cases
Product liability cases, including lawsuits over defective drugs or medical devices
What Is the Difference between an MDL and a Class Action Lawsuit?
Most people are more familiar with the term "class action lawsuit" than with "multidistrict litigation." They are different from one another, and while class actions have been on the decline, MDLs have become increasingly common in recent years. By some estimates, as many as one in every seven civil lawsuits filed in federal court are or will become part of a multidistrict litigation.
Differences between a Class Action Lawsuit and Multidistrict Litigation (MDL):
| Class Action Lawsuit | Multidistrict Litigation (MDL) |
| --- | --- |
| Involves a single lawsuit filed by several people who have all suffered the same injury caused by the same defendant or defendants. | Involves multiple lawsuits filed by different people in multiple courts. The cases are later combined and transferred to a single federal court. |
| The lawsuit must include the names and information of several of the people claiming injury to propose a class others may eventually join. | Single parties can file an individual lawsuit which can later be included in an MDL. Other parties filing similar lawsuits may be added to the MDL later. |
| All parties filing suit must claim an identical injury or injuries due to the same cause. | Cases have to be similar in nature, but individuals may claim somewhat differing injuries from one another. |
| All parties are part of the same class action lawsuit. | Each individual lawsuit filed remains its own, individual case even though it is part of the MDL. |
| Plaintiffs usually represented by a single law firm. | Plaintiffs represented by lawyers from multiple law firms from across the country. |
| If the people suing win, all parties usually receive an identical share of any verdict or settlement. | Each party may receive a portion of an award or settlement based on the extent or individual nature of their own injuries. |
| If the people suing lose, they are bound by the court's decision unless they opt out of any settlement. | Individuals are free to pursue their own lawsuit in the original court if they disagree with the terms of a settlement. |
Multidistrict litigation tends to be more flexible for individuals in some cases. It also speeds up the time it takes to get through the pre-trial process and allows multiple plaintiffs to pool their resources in suing large corporations, which may have extensive legal resources for their defense strategies.
How Does a Multidistrict Litigation Work?
In the event of a major disaster, such as an airliner's crash, it is easy to notice a large number of people injured or killed by a common cause. In the case of drugs and medical devices, it is usually less obvious.
The FDA may issue a notice that an unexpected number of people have been reporting the same problems with a new hip implant or a series of scientific studies may uncover a previously unknown risk of serious side effects with a particular drug.
People who have experienced such injuries may begin filing lawsuits. As these suits mount in federal courts, lawyers may ask to have them combined into an MDL.
The decision to launch a new MDL falls to the Judicial Panel on Multidistrict Litigation (JPML). From there, the process involves legal procedures including court and other judicial orders and setting up steering committees, bellwether trials and frequently settlements.

Determining if Lawsuits should become Part of an MDL
The JPML may decide on its own that similar cases should be combined into a multidistrict litigation. Or attorneys for the parties filing the lawsuits may ask the panel to create an MDL through a legal motion — a written request to the panel stating the reasons an MDL should be created.
The motion has to include information about at least two lawsuits – also called actions – that have similar facts such as an injury and its cause.
The JPML convenes hearings, usually scheduled for only one day each month and held in a different city around the U.S. from month to month, to determine the merits of potential MDLs.
The JPML considers three things in ordering a new multidistrict litigation:
Do the cases have one or more common facts?
Will transferring the cases to an MDL be convenient for all the parties involved?
Will the transfer promote efficiency, cost savings and fairness to all parties?
Even though an MDL tends to move through the legal system more quickly than multiple, individual lawsuits, it can still take years from the time the first lawsuit is filed until the cases are resolved.

JPML Issues a Transfer Order, Sends MDL to Court
If the panel decides that the multiple lawsuits should be combined into an MDL, it issues a transfer order.
This combines the cases into a new MDL and sends the various lawsuits from the different federal courts where they were originally filed to a single federal district court. The panel can send the MDL to any federal district court, but usually selects a district where one of the cases has been filed. Convenience for the parties involved is frequently a determining factor in the panel's decision.
This district court will be called the MDL court for the particular multidistrict legislation. Other lawsuits filed in federal court that are similar to those in the MDL may be added later. These are called "tag-along cases."
The judge named for the MDL presides over the pretrial motions, discovery, laying out ground rules for the case and setting deadlines.
Part of the organization of an MDL usually includes the judge appointing steering committees.

Defendants' and Plaintiffs' Steering Committees
Steering committees guide each side's preparations and strategy through the legal process in an MDL.
Most MDLs will involve plaintiffs represented by different law firms from various parts of the country. The MDL court will appoint a Plaintiffs' Steering Committee (PSC) to speak to the court for all the plaintiffs. The PSC members will generally be headed by a Lead Counsel, or Co-Lead Counsels who preside over its actions. The PSC will routinely meet in person or through a teleconference to assign work and plan strategy.
The MDL court may also appoint a Defendant Steering Committee (DSC), but the defendant or defendants if there is more than one, usually selects its own DSC with the court's approval.
Fact
Bellwether trials can help determine the size of an eventual settlement.
Over the course of months, the committees work on preparing their cases and the judge hears pre-trial motions either side may make. Through the process, both sides gather information needed for trial and the court sets deadlines for each step of the process.
Along the way, many of the individual cases within the MDL may be settled as the defendants and plaintiffs reach settlements. Sometimes, the defendants may settle all or most of the cases without any of them going to trial and the judge may dissolve the MDL, sending the small number of remaining cases back to their original courts for individual trials.
But if there is no mass settlement, the MDL moves forward to bellwether trials.
What is a Bellwether Trial in Multidistrict Litigation?
Bellwether trials are, quite literally, test cases. They allow both sides in an MDL to get an idea of how the cases may turn out.
As the MDL process moves along, the court will instruct each side to recommend a certain number of cases to be tried as bellwethers. After receiving these nominations, the court will choose a specific number to send to trial.

Bellwether Trials can Shape Settlements
Jury decisions in these individual trials can help both sides see how they might win or lose with the cases in the MDL. Depending on the outcomes of these bellwether trials, one or both sides may prefer to reach a settlement. The success or failure in these trials can also help establish the size of any settlement.
Bellwether trials can help establish global settlements — that is, a settlement with virtually every lawsuit brought against the defendant.
How Multidistrict Litigation Settlements Work
Settlements in MDLs involving drugs and medical devices can be extremely complicated. The lawyers representing both sides will hammer out a plaintiff fact sheet. This is a document both sides agree upon that includes specific information about each individual plaintiff and his or her injury.

What to Expect in MDL Settlements
Plaintiffs are usually required to provide proof they used the drug or device, the injuries they sustained and a medical diagnosis if appropriate. In drug cases, plaintiffs may have to produce pharmacy and hospital records, itemized medical bills, hospital notes and discharge records. They may also have to prove loss of wages.
Fact
In MDL settlements, the defendant will set up a settlement fund from which plaintiffs agreeing to the settlement terms can receive money.
In many MDL settlements, the defendant will agree to set up a settlement fund from which plaintiffs agreeing to the settlement terms can receive money. The offer may contain a set amount of money and the defendant usually requires 95 percent or so of plaintiffs to agree to the agreement before any money is paid out.
That usually creates a strong incentive for plaintiffs to agree to the settlement.
The amount of money a plaintiff receives under this agreement may depend on a variety of factors the steering committees agree to. These can include the plaintiff's age, nature and extent of injury, combination of injuries and complications suffered. The committees will determine how much cost will be assessed for each category.
Please seek the advice of a medical professional before making health care decisions.
Share This Page:
How can we improve this page?
Thank You for Your Feedback
We appreciate your feedback. One of our content team members will be in touch with you soon.
We appreciate your feedback. One of our content team members will be in touch with you soon.
Who Am I Calling?
Calling this number connects you with a Drugwatch representative. We will direct you to one of our trusted legal partners for a free case review.
Drugwatch's trusted legal partners support the organization's mission to keep people safe from dangerous drugs and medical devices. For more information, visit our partners page.