Daiichi Sankyo
Like so many other big pharmaceutical companies, Daiichi-Sankyo was created in a merger. This one involved the Japanese companies Daiichi Pharmaceutical and Sankyo in 2005.
Daiichi Sankyo, which counts among its products the blood-pressure medicine Benicar, traces its roots to 1899 in Japan when three businessmen formed a joint venture, Sankyo Shoten, and launched a digestive enzyme, Taka-Diastase, made from a fungus.
The Japanese drug maker reported $9 billion in revenue in 2021.
Its well-known products also include Movantik, a treatment for opioid-induced constipation, launched in 2015 in the U.S. via a co-commercialization agreement with AstraZeneca.
The company describes its mission as contributing "to the enrichment of quality of life around the world through the creation of innovative pharmaceuticals, and through the provision of pharmaceuticals addressing diverse medical needs." It also touts its "corporate conduct charter" that compels it to "act with the highest ethical standards and a good social conscience appropriate for a company engaged in a business that affects human lives."
U.S. Market Targeted for Growth
Feeling pressure in Japan and Europe, Daiichi Sankyo sees opportunities in the United States. From its annual report:
"The United States continues to be home to the world's largest pharmaceutical market, where cutting-edge science born out of intense competition lays fertile ground for the creation of new drugs and treatment methods. As such, this market is expected to see ongoing stable growth into the future, although significant pressures on pricing and insurance coverage continue to be challenging in this market as well."
Fact
Daiichi Sankyo's main product areas are drugs that treat hypertension and thrombosis.
It also sees a huge unmet need in oncology treatments, describing the "cancer market" as "incredibly large" with annual sales at more than $85 billion. Its vision, looking ahead to 2025, is to have its business centered on the specialty area of oncology, with other products growing from needs in regional markets.
Its main product areas are drugs that treat hypertension and thrombosis, which it calls a franchise with Prasugrel and Savaysa (edoxaban). It hopes to expand into pain management, as well as neurodegenerative diseases, heart and kidney diseases, and other rare diseases. Relating to rare diseases, the company announced in March 2017 that it would collaborate with the Drugs for Neglected Diseases initiative to develop drugs for two neglected tropical diseases, leishmaniasis and Chagas disease.
Hypophosphatemia Side Effect Leads to Injectafer Lawsuits
The FDA originally approved Daiichi Sankyo's injectable iron replacement Injectafer (ferric carboxymaltose injection) in 2013 to treat iron deficiency anemia. More than 1.7 million Americans have used Injectafer over the years, according to Daiichi Sankyo.
In February 2020, the drugmaker added a drug label warning for symptomatic hypophosphatemia. Hypophosphatemia occurs when the body's phosphate levels are abnormally low. It can cause symptoms including: Heart failure, muscle weakness, fatigue, seizures, coma, bone pain and even death.
Studies show people who use Injectafer are more likely to be diagnosed with hypophosphatemia compared to those who use other iron replacement products.
People who suffered severe hypophosphatemia after using Injectafer filed lawsuits claiming the drug's manufacturers failed to adequately warn the public about the risk. They also say Daiichi Sankyo and other defendants manufactured a defective drug.
Suffering from hypophosphatemia after receiving Injectafer?
Benicar Triggers Suits, Federal Probe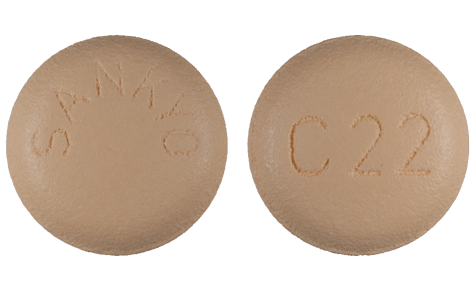 One of the company's biggest sellers had been Benicar (olmesartan), which is used to treat high blood pressure. But in 2016, the company lost exclusive rights to the drug in the U.S. and generic versions began to come on the market. Bloomberg estimated at the time, generic versions would account for $950 million in sales in the 2016-2017 fiscal year. Daiichi Sankyo's revenue from the drug was already declining by that time. In its 2016 annual report, the company reported only $661 million in annual revenue from the drug the previous year.
The drug generated $3.1 billion for the company in the 2013 fiscal year and $2.4 billion in 2014. This drop has placed Daiichi Sankyo in what it calls a "difficult situation," which it says it will address by continuing to create new, useful drugs.
Lawsuits in New Jersey Allege Injuries
Benicar has been associated with serious gastrointestinal side effects. The U.S. Food and Drug Administration warned in 2013 that taking Benicar can lead to chronic diarrhea and substantial weight loss. Consequently, the drug is a source of litigation against Daiichi Sankyo.
Did You Know
About 1,800 people who claimed they were injured taking the drug have brought cases that are now consolidated in multidistrict litigation being heard in federal court in New Jersey.
Addressing the issue in its 2016 annual report, Daiichi Sankyo said it would "be difficult or impossible at present to reasonably estimate the monetary amount" it will have to pay as a result of the Benicar lawsuits.
Daiichi Sankyo pays $39M in federal settlement
Benicar also played a role in another legal problem faced by Daiichi Sankyo.
In 2015, the company agreed to pay $39 million to settle a federal case in the U.S. alleging it had paid kickbacks to doctors to get them to prescribe drugs, including Benicar, as well as Azor, Tribenzor and Welchol. The alleged kickbacks were in the form of speaker fees as part of the company's Physician Organization and Discussion programs, also referred to as PODS. The U.S. Justice Department alleged that the company made payments to doctors even when they just took turns talking on the same topics over dinners paid for by Daiichi. Sometimes the recipients spoke only to members of his or her own staff and sometimes the dinners were so lavish that the cost exceeded the company's internal cost limitation of $140 a person.
Whistleblower Lawsuit
The former Daiichi sales representative who filed the whistleblower lawsuit received $6.1 million of the Daiichi payment.
The settlement came out of a whistleblower lawsuit filed by a former Daiichi sales representative, who received $6.1 million of the Daiichi payment.
The company had spent close to $1 billion promoting Benicar in the years that followed its 2002 launch.
Another drug, Rezulin (troglitazone), developed for the treatment of Type 2 diabetes, was removed from the U.S. market in 2000 because of toxic effects on the liver. It was part of a class of drugs called glitazones, which included Avandia, which was marketed by another company and was restricted by the FDA because of the risk of heart attack. Daiichi Sankyo claims to have developed the first glitazone, which it says "revolutionized long-term control of Type 2 diabetes."
History
Daiichi Sankyo is a Japanese company with its U.S. headquarters in New Jersey. It was established in 2005 when two companies – Sankyo and Daiichi Pharmaceuticals – merged.
One of the company's important figures, Dr. Umetaro Suzuki, first discovered vitamin B1 in rice bran in 1910. He established a foundation for the theory of vitamins. Suzuki would go on to become a scientific advisor for Sankyo.
In 1915, six people founded Arsemin Shokai, which three years later became Daiichi Pharmaceuticals.
Sankyo manufactured Japan's first insecticide in 1921, while Daiichi focused on syphilis treatments, asthma medicine and sulfa drugs. Both companies were listed on the Tokyo Stock Exchange in 1949.
During the 1950s, '60s and '70s, Sankyo manufactured the first antibiotic produced in Japan, a vitamin B compound and an anti-cancer drug (Krestin). Daiichi launched Iscotin, a medicine for tuberculosis, an antiplasmin medication and a treatment for ulcers.
As the turn of the century approached, the two companies worked on blood-pressure medicines, antibiotics and diabetes drugs. Sankyo launched the popular antacid Zantac in 1984 and the first statin drug in 1989 (Mevalotin). It also established business units around the globe.
Sankyo launched Benicar in the U.S. in 2002 and in Japan two years later.
Please seek the advice of a medical professional before making health care decisions.
Share This Page:
How can we improve this page?
Thank You for Your Feedback
We appreciate your feedback. One of our content team members will be in touch with you soon.
We appreciate your feedback. One of our content team members will be in touch with you soon.
Who Am I Calling?
Calling this number connects you with a Drugwatch representative. We will direct you to one of our trusted legal partners for a free case review.
Drugwatch's trusted legal partners support the organization's mission to keep people safe from dangerous drugs and medical devices. For more information, visit our partners page.