A safety announcement issued by the FDA in July 2013 warned the public of potential gastrointestinal risks associated with taking Benicar and related drugs containing the ingredient olmesartan. Daiichi Sankyo, Benicar's manufacturer, faced lawsuits not even a year later from patients who claimed to have incurred injuries as a result of the blood pressure drug.
These injured patients want retribution for harm caused to them by a condition called sprue-like enteropathy. The symptoms of sprue-like enteropathy are severe, chronic diarrhea and substantial weight loss. Normally experienced by individuals diagnosed with celiac disease (an autoimmune disorder requiring a strict gluten free diet), sprue-like enteropathy was found in multiple studies to also be caused by drugs containing olmesartan, such as Benicar and its sister drugs.
Side effects claimed in the lawsuit include:
Sprue-like enteropathy
Lymphocytic colitis (a condition characterized by chronic watery non-bloody diarrhea)
Microscopic colitis (inflammation of colon/large intestine resulting in persistent watery diarrhea and cramping)
Collagenous colitis (inflammatory bowel disease affecting the colon also presenting as chronic watery diarrhea with the absence of bleeding)
Microscopic view of Collagenous Colitis, one of the side effects caused by Benicar
The lawsuits, which exceeded 2,000 plaintiffs at one time, were consolidated as a multidistrict litigation (MDL) in April of 2015 and are currently pending in federal court at the District of New Jersey. The lawsuits claim that taking Benicar (or Benicar HCT and Azor), may have caused gastrointestinal injuries to the plaintiffs.
Additionally, Benicar was warned more than once by the FDA about marketing that was misleading or contained misbranded information regarding Benicar and its alleged effectiveness. The marketing materials in question promoted Benicar to consumers as the best drug in its class, which presumably led to prescriptions that otherwise might not have been written and further omitted or minimalized certain risks associated with taking the drug.
Finally, Benicar faced action by the Department of Justice (DOJ) for claims that it violated the Anti-Kickback Statute (AKS) by enticing physicians to prescribe Benicar and its sister drugs in exchange for substantial payoffs for speaker fees and lavish dinners.
Benicar Misleading Consumers
A "Warning Letter" issued by the Department of Health & Human Services (DOH) to Benicar drugmaker Daiichi Sankyo in 2006 advised the company that it was in violation of FDA regulations with regard to its promotional materials. While it did not refer to any known gastrointestinal risks at that time, the letter faulted the company for distributing sales aids that boasted unproven superiority claims. Benicar's marketing materials suggested it was the best and most effective drug compared to its competitors. The letter also faulted Daiichi for omitting and minimizing risk information.
The letter stated that the FDA was not aware of any evidence pointing to Benicar and Benicar HCT as being more effective than other angiotensin II receptor antagonists (ABRs). The federal agency therefore said that the company's claims were misleading to the public.
Daiichi Sankyo omitted and minimized risks occurring in patients:
During pregnancy
With renal artery stenosis (narrowing of arteries that carry blood to one or both kidneys)
With impaired liver function
With systemic lupus erythematosus (most common form of lupus, a chronic autoimmune disorder resulting in severe fatigue and joint pain)
Taking lithium (a drug used to treat manic episodes of bipolar disorder)
The letter further stated that the marketing materials should have presented the risk information more prominently. The warning issued by the DOH pointed out that the risks outlined by the company as presented to consumers were actually preceded by a large, bold-faced header that read, "The great efficacy of BENICAR and BENICAR HCT – combined with favorable safety and tolerability." The DOH pointed out that such a header only acts to significantly minimize the serious risks associated with the medication.
Daiichi received an additional warning in late 2013. The DOH once again called out marketing materials presented on behalf of Benicar as being misleading. The regulatory body said the materials implied that Benicar and Benicar HCT demonstrated the ability to produce desired results in "challenging patients" by helping them lower their blood pressure and reach their goals. These claims were based on a study the DOH said lacked substantial evidence and clinical experience to support them.
Although Daiichi has repeatedly presented Benicar as being superior, the FDA has since cited several studies that indicate other drugs in the ARB class do not cause the same severe gastrointestinal problems as Benicar and other olmesartan-containing drugs. This has resulted in lawsuits containing allegations of negligence and misleading marketing, essentially faulting the company for knowingly putting patients' well-being at risk.
Severe Gastrointestinal Problems and FDA Safety Announcement
The FDA's safety announcement regarding Benicar (olmesartan medoxomil) and its potential to lead to severe gastrointestinal problems, specifically sprue-like enteropathy, was issued in 2013. The FDA warning came after a case series published by the Mayo Clinic in June of 2012, its own evaluation of several adverse event reports received by the FDA's Adverse Event Reporting System (FAERS), and information from the FDA's Mini-Sentinel and the CMS Medicare database.
The FDA's overall evaluation of all sources found clear evidence of an association between the use of olmesartan and the potential for developing sprue-like enteropathy.
Sprue-like enteropathy symptoms include:
Severe, chronic diarrhea
Substantial weight loss
The studies also  uncovered the potential for drug-induced sprue-like enteropathy to cause villous atrophy (the destruction of intestinal villa, or the microscopic fingers of cells in the intestines that absorb nutrients from food). Villous atrophy can lead to malabsorption (inability to absorb necessary nutrients during digestion) as well as other complications as a result of malnourishment.
Of the 22 patients involved in the Mayo Clinic case series, 15 showed signs of both villous atrophy and variable degrees of mucosal inflammation via intestinal biopsies. But patients who then stopped taking the drug showed marked improvement  in follow-up biopsies.
The FDA's findings also required Benicar to include the new risk information on its label.
Benicar Litigation History
In February of 2014, less than a year after the FDA's safety announcement, two law firms filed lawsuits against Daiichi Sankyo for injuries incurred by their clients after taking Benicar.
Benicar warnings failed to inform of:
Severe, chronic diarrhea
Nausea
Malnutrition
Dehydration
Weight loss
The suits were immediately removed to the federal court system, with more personal injury claims expected to follow. The complaints alleged that Daiichi designed  Benicar in a defective manner and then failed to adequately warn patients of its inherent risks.
Plaintiffs claim the drug company was negligent and intentionally misled the public.
A Transfer Order was issued in 2015 establishing an MDL for Benicar litigation, which at the time consisted of only 15 actions. It has grown exponentially since that time and now there are nearly 1,900 plaintiffs. Approximately 70 other cases were filed in state court in Atlantic City and are being overseen by Superior Court Judge Nelson Johnson.
First Plaintiffs to File Benicar Lawsuits
George Williams was one of the first plaintiffs to file a suit against Daiichi. After beginning treatment with Benicar, Williams was hospitalized more than 100 days over a span of four years. Not knowing that Benicar was the culprit, Williams continued his use of the drug, eventually leaving him forced to feed through a tube. As a result of taking either Benicar or other drugs during the same time period for the severe, chronic diarrhea he experienced, Williams also suffered a compression fracture in his back and developed cataracts in both eyes.
Bellwether Trials Postponed
The MDL, comprising approximately 1,900 injured plaintiffs like Williams, is still pending in the District of New Jersey. The MDL was up to over 2,000 plaintiffs at one time, but that number has since dropped off slightly.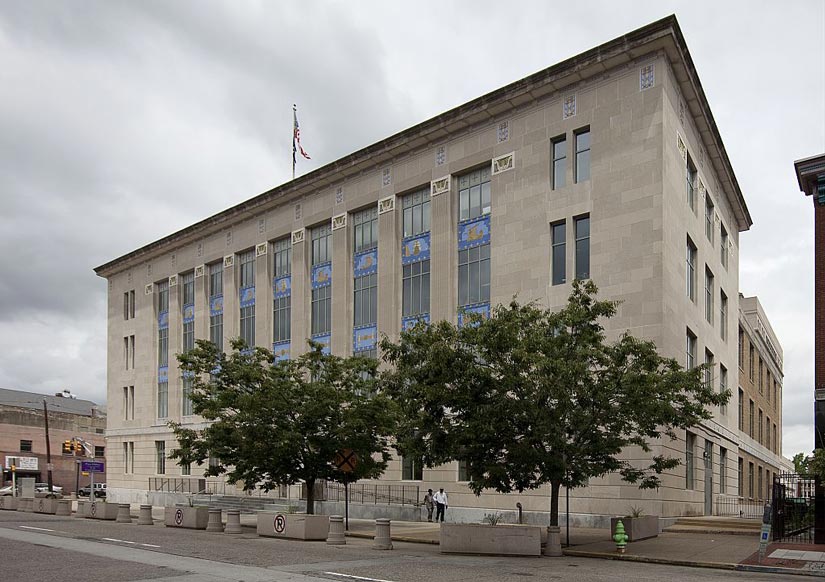 New Jersey Courthouse holding the MDL trials
Bellwether trials were pushed to 2017 with the issuance of Case Management Order 26 (CMO26) in May 2016 by U.S. District Judge Robert Kugler. CMO26 created a timeline for discovery, expert reports and depositions to be finalized, with the latest deadline falling on March 31, 2017.
The judge randomly chose 10 bellwether cases that are awaiting trial. Bellwether trials are a useful tool for the courts and the parties involved in litigation that involve a large number of plaintiffs, to get an idea of how the cases may turn out. Depending on the outcome, settlement may be the more preferable option for one or both sides.
Federal Kickback Allegations and DOJ Settlement
In 2015, Daiichi Sankyo agreed to pay the United States and state Medicaid programs $39 million to resolve allegations that the company violated the False Claims Act (FCA) by paying kickbacks in an effort to induce physicians to prescribe several of its drugs, including Benicar. The AKS is designed to prohibit payments or other incentives to physicians that will unduly influence their  independent medical judgment in ordering and prescribing drugs.
In this case, Daiichi was accused of paying physicians improper kickbacks in the form of speaker fees as part of Daiichi's Physician Organization and Discussion programs, which ran from January 2005 to March 2011, as well as other speaker programs run from January 2004 to February 2011.
Some of the speaker programs were also coupled with lavish dinners, each costing more per head than the company's own internal cost limitation of $140 per person.