A safety announcement issued by the U.S. Food and Drug Administration (FDA) in July 2013 warned the public of potential gastrointestinal risks associated with taking Benicar and related drugs containing the active ingredient olmesartan, including Benicar HCT, Azor and Tribenzor.
Among the most serious side effects was a condition called sprue-like enteropathy – characterized by severe, chronic diarrhea and substantial weight loss. Normally experienced by individuals diagnosed with celiac disease (an autoimmune disorder requiring a strict gluten-free diet), multiple studies found medications containing olmesartan, such as Benicar and its sister drugs, could also cause sprue-like enteropathy.
Olmesartan Complications Lead to Lawsuits
Less than a year after the FDA warning, Daiichi Sankyo, Benicar's manufacturer, faced lawsuits from patients who claimed to have incurred injuries as a result of the blood pressure drug. The lawsuits all claimed injuries resulting from Benicar and other drugs Daiichi Sankyo manufactured using olmesartan.
Injured patients wanted retribution for harm caused by sprue-like enteropathy.
The lawsuits claimed that taking Benicar (or Benicar HCT, Tribenzor and Azor), caused gastrointestinal injuries to the plaintiffs, including:
Sprue-like enteropathy
Lymphocytic colitis (a condition characterized by chronic watery non-bloody diarrhea)
Microscopic colitis (inflammation of colon/large intestine resulting in persistent watery diarrhea and cramping)
Collagenous colitis (inflammatory bowel disease affecting the colon also presenting as chronic watery diarrhea with the absence of bleeding)
George Williams was one of the first plaintiffs to file a suit against Daiichi. After beginning treatment with Benicar, Williams was hospitalized more than 100 days over a span of four years.
Not knowing that Benicar was the culprit, Williams continued to use the drug. His condition became so severe he eventually had to be fed through a tube.
In his lawsuit, Williams claimed olmesartan caused severe, chronic diarrhea that also contributed to a compression fracture in his back and his developing cataracts in both eyes.
Benicar Multidistrict Litigation (MDL) Created
Fifteen Benicar lawsuits against Daiichi were consolidated into a single legal action called a multidistrict litigation (MDL) in 2015. MDLs allow the federal courts to combine similar lawsuits into a single case, saving time and money for the parties while moving it more quickly through the legal process.
MDL Statistics
By July 2017, there were more than 1,900 lawsuits in the federal MDL and roughly 70 other cases combined in New Jersey state court.
Test cases in the MDL called bellwethers — cases in which attorneys on both sides can use to weigh the effectiveness of their arguments in court before juries — were pushed to 2017 by U.S. District Judge Robert Kugler.
But none of the 10 cases selected for court ever went to trial. Benicar's manufacturer, Daiichi Sankyo, instead agreed to a multimillion-dollar settlement with hundreds of plaintiffs.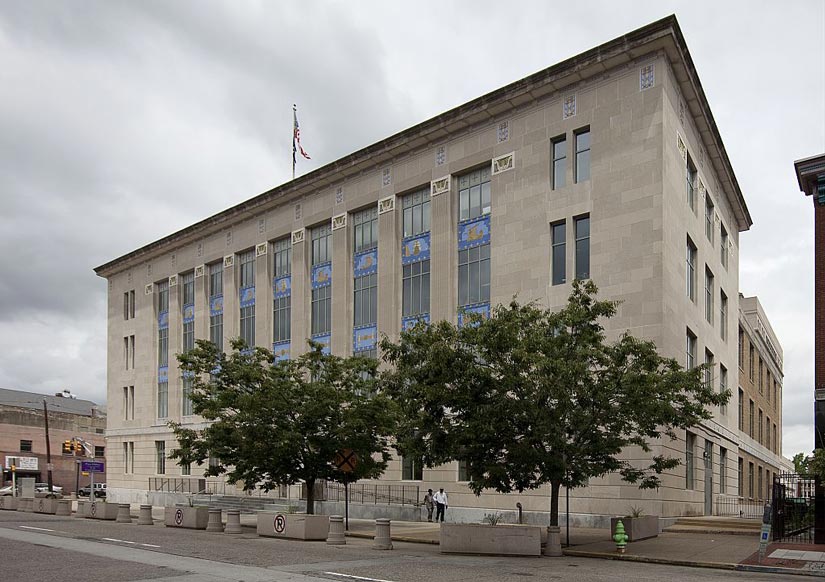 New Jersey Courthouse holding the MDL trials
$300 Million Benicar Settlement Announced
In August 2017, Daiichi Sankyo agreed to a $300 million settlement with about 2,300 plaintiffs who sued the company over Benicar and other olmesartan-based medicines. At least 95 percent of the plaintiffs had to agree to the settlement terms before it could go into effect. A portion of the $300 million would also be used to pay the attorney fees and expenses of the plaintiffs' legal team and for a claims administrator that would oversee payments.
Fact
Daiichi Sankyo agreed to a $300 million Benicar settlement in August 2017.
Despite agreeing to the multimillion-dollar payout, the company denied any liability for the injuries plaintiffs suffered and said "this litigation is without merit."
"Daiichi Sankyo is committed to the health and safety of all patients taking our medications," Executive Chairman and President Glenn Gormley said in a statement. "We believe a settlement is in the best interest of all, and will allow us to continue our focus on bringing to market innovative medicines that help people live healthy and meaningful lives."
Daiichi Sankyo Faced Government Warnings
Manufacturer Daiichi Sankyo was warned more than once by the FDA about marketing that was misleading or contained misbranded information regarding Benicar and its alleged effectiveness. The marketing materials in question promoted Benicar to consumers as the best drug in its class, which presumably led to prescriptions that otherwise might not have been written and further omitted or minimize certain risks associated with taking the drug.
Daiichi Sankyo also faced action by the Department of Justice (DOJ) for claims that it violated the Anti-Kickback Statute (AKS) by enticing physicians to prescribe Benicar and its sister drugs in exchange for substantial payoffs for speaker fees and lavish dinners.
Daiichi Sankyo Previously Accused of Misleading Consumers over Benicar
A "Warning Letter" issued by the U.S. Department of Health & Human Services (DOH) to Benicar drug maker Daiichi Sankyo in 2006 advised the company that it was in violation of FDA regulations with regard to its promotional materials. While it did not refer to any known gastrointestinal risks at that time, the letter faulted the company for distributing sales aids that boasted unproven superiority claims. Benicar's marketing materials suggested it was the best and most effective drug compared to its competitors.
The letter also faulted Daiichi for omitting and minimizing risk information, specifically risks occurring in patients:
During pregnancy
With renal artery stenosis (narrowing of arteries that carry blood to one or both kidneys)
With impaired liver function
With systemic lupus erythematosus (most common form of lupus, a chronic autoimmune disorder resulting in severe fatigue and joint pain)
Taking lithium (a drug used to treat manic episodes of bipolar disorder)
The letter stated that the FDA was not aware of any evidence pointing to Benicar and Benicar HCT as being more effective than other angiotensin II receptor antagonists (ABRs). The federal agency therefore said that the company's claims were misleading to the public.
The letter further stated that the marketing materials should have presented the risk information more prominently.
---
The warning issued by the DOH pointed out that the risks outlined by the company as presented to consumers were actually preceded by a large, bold-faced header that read, "The great efficacy of BENICAR and BENICAR HCT – combined with favorable safety and tolerability."
---
The DOH pointed out that such a header only acts to significantly minimize the serious risks associated with the medication.
Daiichi received an additional warning in late 2013. The DOH once again called out marketing materials presented on behalf of Benicar as being misleading. The regulatory body said the materials implied that Benicar and Benicar HCT demonstrated the ability to produce desired results in "challenging patients" by helping them lower their blood pressure and reach their goals. These claims were based on a study the DOH said lacked substantial evidence and clinical experience to support them.
Although Daiichi has repeatedly presented Benicar as being superior, the FDA has since cited several studies that indicate other drugs in the ARB class do not cause the same severe gastrointestinal problems as Benicar and other olmesartan-containing drugs. This has resulted in lawsuits containing allegations of negligence and misleading marketing, essentially faulting the company for knowingly putting patients' well-being at risk.
Sprue-like enteropathy link
The FDA's overall evaluation of all sources found clear evidence of an association between the use of olmesartan and the potential for developing sprue-like enteropathy. Sprue-like enteropathy symptoms are severe, chronic diarrhea and substantial weight loss.
In February 2014, less than a year after the FDA's safety announcement, two law firms filed lawsuits against Daiichi Sankyo for injuries incurred by their clients after taking Benicar. The suits were immediately removed to the federal court system, with more personal injury claims expected to follow. The complaints alleged that Daiichi designed Benicar in a defective manner and then failed to adequately warn patients of its inherent risks.
Federal Kickback Claims and $39 Million Settlement
In 2015, Daiichi Sankyo agreed to pay the United States and state Medicaid programs $39 million to resolve allegations that the company violated the False Claims Act (FCA) by paying kickbacks in an effort to induce physicians to prescribe several of its drugs, including Benicar.
Daiichi was accused of paying physicians improper kickbacks in the form of speaker fees as part of Daiichi's Physician Organization and Discussion programs, which ran from January 2005 to March 2011, as well as other speaker programs from January 2004 to February 2011.
Some of the speaker programs were also coupled with lavish dinners, each costing more than $140 per person.
Author
Terry Turner is an Emmy-winning, former television journalist. He is an associate member of the American Bar Association, the ABA's Health Law group and a member of the Alliance of Professional Health Advocates. He holds six certificates in Health Literacy for Healthcare Professionals from the Centers for Disease Control and Prevention. As a Washington-based investigative reporter, he routinely reported on health and medical policy issues before Congress, the FDA and other federal agencies. Terry received his B.A. in Media Arts from Lyon College.
---