The Cost of High Drug Prices: 'If We Can't Afford It, We Die'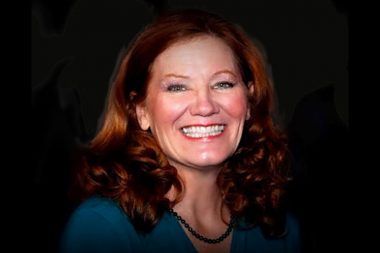 In her 45 years as a Type 1 diabetic, Gail deVore has seen the price of insulin skyrocket to $350 per bottle.
"I remember paying $75 a bottle. I remember paying $50 a bottle. I remember paying $35 a bottle," the 56-year-old Denver resident said. "When you're getting your prescription filled and suddenly it's costing you double, you walk away from the pharmacy scratching your head trying to make sense of what they just told you. But there's nothing you can do. Seriously, what can we do?"
Doctors diagnosed deVore with Type 1 diabetes in 1972. People with Type 1 diabetes must take insulin to keep their blood sugar levels in a healthy range. The cost of treatment differs depending on how much insulin a patient requires. For some people, one $350 bottle of insulin can last two weeks if used as prescribed. For others, the same amount is gone in five days.
"There is no other treatment — absolutely no other treatment — you will die without insulin," deVore said. "I wish the world would wake up and understand that … this is what keeps us alive. And if we can't afford it, we die. Period. There is no getting around that fact. So, why can't there be some [cost] control?"
Sign Patients for Affordable Drugs' petition to tell Congress to let Medicare negotiate lower drug prices.
Our Trusted Legal Partners
Drugwatch partners with trusted law firms to help you take legal action. After submitting the form, one of Drugwatch's partners will contact you for a free case review.








'A Club Nobody Wants to Belong To'
deVore requires a 24-hour-a-day infusion pump that continuously pushes insulin into her body. By today's pricing, deVore estimates it would cost her about $3,000 to stay alive on a monthly basis without insurance. Like many diabetics in the U.S., deVore at times has found her prescriptions to be out of reach.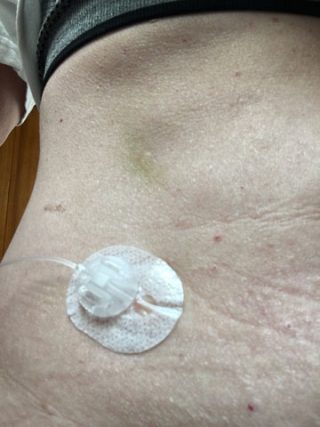 "I knew that I was running very low on pump supplies, and I knew my budget just wouldn't stretch far enough to cover purchasing them outside of insurance or even with insurance because you still have deductibles, you still have co-pays," she recalled. "My emotional state at that time was more like: 'OK, here's another problem.'"
deVore turned to a California-based nonprofit for help getting the supplies she needed.
"I think for some people it's probably very humiliating to have to ask for help," she said. "I've been diabetic for so long that I've lost that inhibition to say, 'Hey, I need help.' You have to rely on the kindness of strangers to help you out and that is very humbling."
The communities deVore is affiliated with of Type 1 diabetics and their families are "incredible, lovely, helpful, welcoming," she said.
"It's a club nobody wants to belong to but thank God we belong to a community like this," deVore said.
Insulin Patent Sold for $1
Looking at the price of insulin today, it's hard to believe insulin's discoverers sold their patent for $1.
"They did that intentionally — so that we could always afford insulin," deVore said. "We're at 96 years of insulin being available for people to be able to treat their Type 1 diabetes and look at what it costs us. People die. They can't afford it — they die. They go without. The length that people go to to have to stay alive — it's unbelievable, it's mindboggling."
No Generic Options
One reason insulin prices are so high is because there are no generic options.
"Everything else that I take — run-of-the-mill things — all come in generics, and the price of one of those prescriptions might be $20 for a 90-day supply," deVore said. "We need something so that we have options."
It wasn't until recently that deVore learned the government does not regulate drug prices.
"Here I am 45 years of Type 1 never knowing until recently that oh you mean pharmaceutical pricing isn't regulated — really?" she said. "Wow!"
Disclaimer: Thoughts and opinions expressed in this patient story are strictly anecdotal and should not be taken as medical information or advice. Views of the interviewee do not necessarily reflect those of the author, editor or Drugwatch.
Share This Page:
How can we improve this page?
Thank You for Your Feedback
We appreciate your feedback. One of our content team members will be in touch with you soon.
We appreciate your feedback. One of our content team members will be in touch with you soon.
Who Am I Calling?
Calling this number connects you with a Drugwatch representative. We will direct you to one of our trusted legal partners for a free case review.
Drugwatch's trusted legal partners support the organization's mission to keep people safe from dangerous drugs and medical devices. For more information, visit our partners page.