Philips CPAP Lawsuits: A Q&A with Trial Attorney Brendan McDonough
Fact-Checked
Editors carefully fact-check all Drugwatch content for accuracy and quality.
Drugwatch has a stringent fact-checking process. It starts with our strict sourcing guidelines.
We only gather information from credible sources. This includes peer-reviewed medical journals, reputable media outlets, government reports, court records and interviews with qualified experts.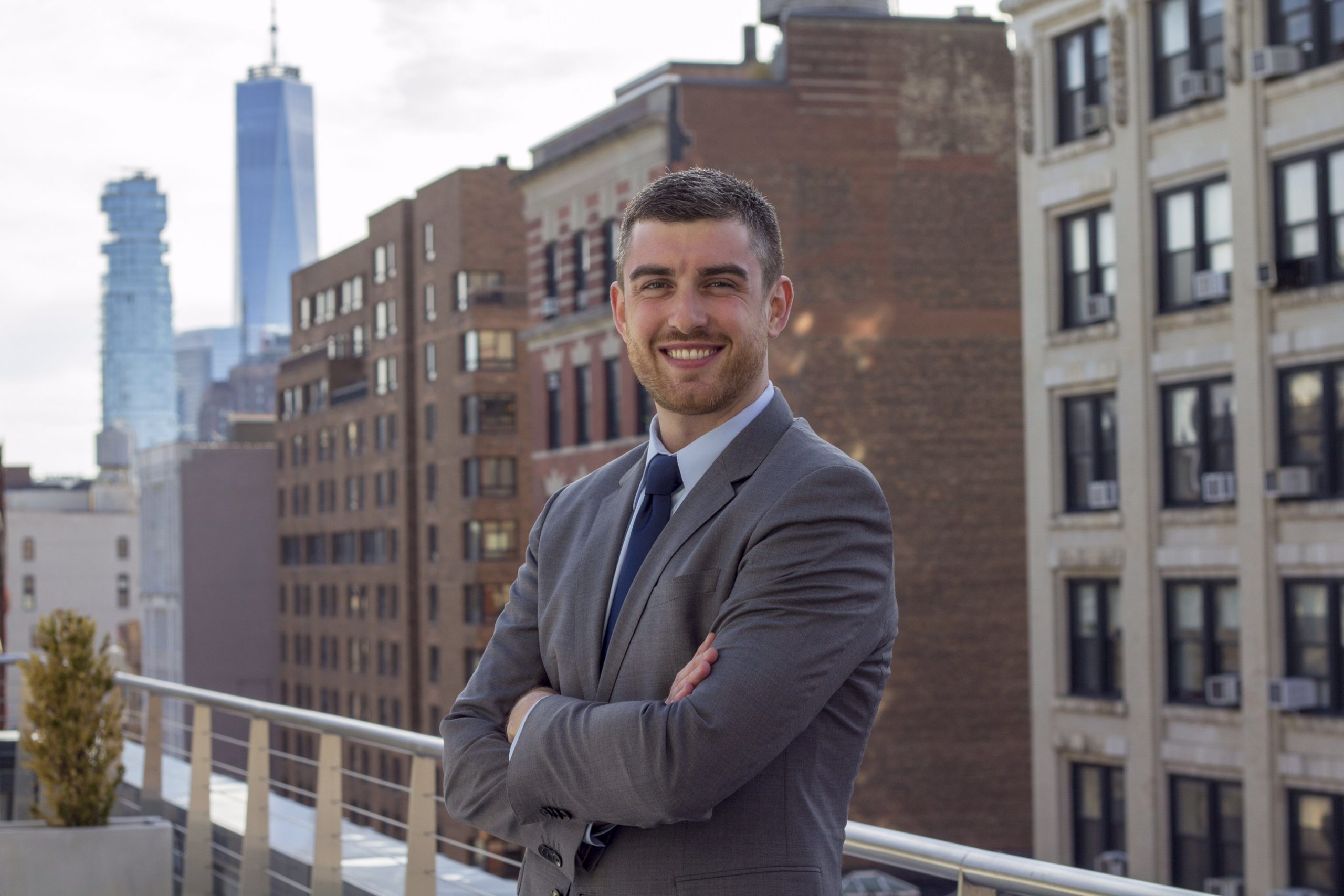 In June 2021, Philips recalled millions of its CPAP, BiPAP and ventilator devices because consumers could inhale or ingest toxic gases and particles from defective sound abatement foam that could cause serious health problems, including cancer. 
Now, people who suffered injuries after using the recalled Philips CPAP, BiPAP or ventilator machines are filing lawsuits against the company. Lawsuits claim Philips manufactured a defective device and didn't properly warn consumers about the risk of health problems, including cancer. 
Attorney Brendan A. McDonough is a member of the award-winning national law firm Weitz & Luxenberg's Drug and Medical Device Litigation practice group. The group has won billions in settlements and jury verdicts for clients injured by large drug and medical device companies.  
McDonough, along with practice group chair Ellen Relkin, is spearheading the firm's litigation efforts against Philips. In this Q&A, he tells consumers what they need to know about Philips CPAP lawsuits. 
Q: What are CPAP, BiPAP and ventilator machines, and why are people suing Philips?
CPAP (continuous positive airway pressure) and BiPAP (bilevel positive airway pressure) devices are used to treat obstructive sleep apnea, while mechanical ventilators have a number of applications. Generally speaking, they all work by forcing pressurized air into the user's airway to open and support the air path. 
In June 2021, Philips recalled a number of CPAP, BiPAP, and ventilator devices because they contain a polyester-based polyurethane (PE-PUR) "sound abatement" foam in the device airpath that releases toxic and carcinogenic compounds, which can then be inhaled and/or ingested by the user. 
Q: What does the science say about the dangers of degraded sound abatement foam in Philips' recalled breathing machines?
Studies have shown that the particles Philips identified in their recall notice as being released by the recalled devices, such as toluene diisocyanate (TDI) and diethylene glycol (DEG), are highly toxic and potentially carcinogenic, which may lead to a number of adverse health effects, including respiratory tract inflammation, organ injury, disease and even cancer. 
Q: What types of injuries are people suing for?
Potential injuries caused by Philips' recalled devices could include: Severe ear, eye, nose, throat, sinus, or oral cavity inflammation and injury, including nodules, cysts, and tumors; respiratory failure; new or worsening asthma; sarcoidosis; organ injury, including acute kidney failure; and certain types of cancer, including rare cancers of the oral and nasal cavities, quickly progressing cancers of the thyroid and lungs, and lymphomas, among others.  
Q: How do people know if they qualify to file a Philips CPAP lawsuit?
Unlike in other mass tort litigation, there is no defined "signature injury" here. Instead, there is a broad scope of potential injuries as indicated above. Anyone who has used a recalled Philips CPAP device and is interested in pursuing litigation should speak with an experienced medical device injury attorney and be prepared to provide basic background information including what doctors they have seen, any diagnoses and what medications they take. 
Once that basic information has been gathered, the attorneys will assess whether they will pursue an investigation and will email or mail a contract for the prospective client to review and sign. In a personal injury case involving a defective medical device such as this, those contracts will typically provide that the attorneys will cover all of the legal expenses in the litigation. 
Only if a monetary award is recovered will the attorneys receive some percentage of that recovery, as defined in the contract. 
See if You Qualify for a Lawsuit
Our Partners
Our Trusted Legal Partners
Drugwatch partners with trusted law firms to help you take legal action. After submitting the form, one of Drugwatch's partners will contact you for a free case review.








Q: What factors go into determining the amount of a potential settlement for a case like a CPAP lawsuit, and what is a typical settlement process like?
There are numerous factors that go into determining a particular case's value, including the likelihood that plaintiffs could prevail at a trial, the level of evidence showing the company's liability-attaching conduct, the proofs concerning a plaintiff's use of a recalled device or devices, and for how long they were used, and other factors such as the plaintiff's age, employment status, claimed injury or injuries, and health comorbidities. 
Any potential global settlement would need to balance this multitude of considerations, usually by assigning base values and then using complex matrices to assign enhancements or reductions based on certain case characteristics. 
Q: What is the current status of this litigation?
The Philips CPAP litigation was recently consolidated into an MDL in the Western District of Pennsylvania (Pittsburgh) before the Honorable Joy Flowers Conti. There are already several dozen class action lawsuits and numerous personal injury claims on file. Given the breadth of the recall's scope — at least 3-4 million devices affected — it can be expected that the amount of claimants in the MDL will eventually number in the tens of thousands. 
Q: Should potential clients keep their old device as evidence?
Yes. In any defective medical device lawsuit, the device itself is very important evidence. Anyone who has a recalled Philips device and is considering litigation should not surrender the device unless it is absolutely necessary to get a new device that will not harm them. They should also take cell phone pictures of the device, including a close-up of the serial number, and preserve all instruction manuals and receipts. 
Q: What is the most important thing people should know about filing a Philips CPAP lawsuit?
Prepare for the long haul, and understand that nothing is guaranteed, even with an FDA Class I recall and a company that appears to be admitting their devices are hurting people. Philips will fight any litigation tooth and nail, and has likely been gearing up for that fight for a long time given their release of a replacement CPAP device, the DreamStation 2, just a few weeks before announcing the recall of the original DreamStation. 
The DreamStation 2 has new and different sound abatement foam that allegedly does not release toxic and carcinogenic particles. Philips was presumably developing this new device, as well as their legal strategy, for some time.
Share This Page:
How can we improve this page?
Thank You for Your Feedback
We appreciate your feedback. One of our content team members will be in touch with you soon.
We appreciate your feedback. One of our content team members will be in touch with you soon.