Philips CPAP Recall
In June 2021, Philips Respironics announced a recall of certain CPAP, BiPAP and ventilator machines because of potential health risks associated with the breakdown of PE-PUR sound abatement foam. The FDA classified the CPAP recall as a Class 1 recall, the most serious type of recall, in July 2021.
Why Is There a Philips CPAP Recall?
Philips recalled its CPAP, BiPAP and ventilator devices in June 2021 because of potential health risks. The health risks come from sound abatement foam used to keep the machines quiet and reduce vibration.
fact
In July 2021, the FDA classified the Philips CPAP recall as a Class I recall. This means the recalled product may cause serious injury or death.
The foam may degrade and release particles and toxic gases into the machine's airways that users may inhale or swallow. Lab tests showed degraded foam and gases contain several toxic and cancer-causing chemicals. Devices that are more than three years old or exposed to high heat or humid environments are more likely to have degraded foam.
The CPAP maker said people who inhale or ingest foam particles or gases may suffer from toxic, carcinogenic and respiratory effects.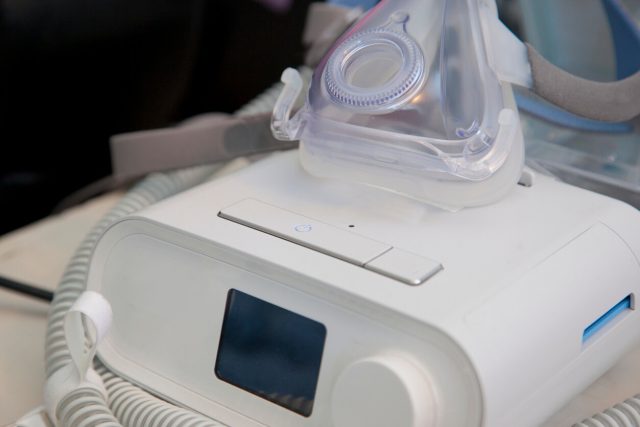 On June 28, 2022, Philips provided an update on its PE-PUR sound abatement foam testing. The company said it doesn't anticipate the level of chemical emissions to cause health problems.
The company also said cleaning CPAP machines with ozone cleaners resulted in those machines being 14 times more likely to have foam degradation that is visually ascertainable from a gross inspection. However, Philips has not provided any evidence that degradation can occur only in the presence of ozone. Research is ongoing and no guidance has changed.
Which CPAP Machines Were Recalled?
The recall doesn't affect all of Philips' breathing devices. About 80% of the affected devices are CPAP machines and about 20% are ventilators, Philips spokesman Steve Klink told Reuters.
Most of the devices come from Philips' DreamStation line. The recall affects all serial numbers of the following affected devices manufactured between 2009 and April 26, 2021. More than half of the affected devices are in the U.S., according to Philips.
List of recalled Philips CPAP machines, BiPAP machines and ventilators:
Aeris
A-Series BiPAP A30
A-Series BiPAP A40 (ventilator)
A-Series BiPAP Hybrid A30
A-Series BiPAP V30 Auto (ventilator)
C-Series ASV
C-Series S/T and AVAPS
Dorma 400, 500, Auto
DreamStation ASV, Go, ST, Auto and AVAPS
E30
Garbin Plus
LifeVent
OmniLab Advanced Plus
REMstar SE Auto
SystemOne ASV4, Q-Series, 50 series and 60 series
Trilogy 100
Trilogy 200
Trilogy Evo ventilators
In January 2022, the FDA announced that Trilogy Evo ventilators and Trilogy Evo repair kits not originally recalled in the July 2021 recall were added to the recalled devices list.
Additional 2022 Philips Recalls
In September 2022, Philips recalled an additional 1,660 BiPAP ventilator machines for reasons unrelated to the PE-PUR foam. Philips recalled the BiPAP machines because of contaminated plastic parts in the motor that could release toxic chemicals or cause the machine to suddenly stop working.
Recalled machines include: A-Series BiPAP A30 (Ventilator), A-Series BiPAP A40 (Ventilator), A-Series BiPAP V30 (Auto Ventilator) and OmniLab Advanced+.
On Sept. 6, 2022, Philips issued a warning about magnetic CPAP and BiPAP masks but did not recall them. According to the warning, people with certain metallic implants shouldn't use magnetized masks because the magnets could interfere with these implants and cause serious injuries.
On Oct. 19, 2022, the FDA officially declared the masks recalled and classified it as a Class I recall, meaning using the masks could cause serious injuries and death.
Masks models included in the recall are:
Amara View Full Face Mask
DreamWisp Nasal Mask
DreamWear Full Face Mask
Wisp and Wisp Youth Nasal Mask
Therapy Mask 3100 NC/SP
Philips distributed the masks from Jan. 1, 2015, to Sept. 9, 2022. The recall affects 18,670,643 units in the U.S.
Did you develop cancer, respiratory issues or other serious health problems after using a Philips CPAP machine?
CPAP Recall Timeline
Since Philips' original June 2021 recall, the company has issued additional recalls and safety warnings. The FDA has also taken several actions connected to the recall.
CPAP Recall Timeline Highlights
June 2021

Philips issued a voluntary recall for some of its CPAP, BiPAP and ventilator machines after it received reports of degrading PE-PUR sound abatement foam.

September 2021

Philips begins repairing and replacing recalled devices and estimates all devices will be taken care of within a year.

November 2021

The FDA flagged another safety issue with silicone-based replacement foam in the devices Philips is repairing and replacing. In an FDA Form 483, an inspector reported Philips may have known as far back as 2015 about the problematic PE-PUR foam.

December 2021

SoClean, an ozone CPAP cleaner device company, sued Philips after the CPAP maker insinuated that ozone cleaners were to blame for degrading foam in recalled devices.

March 2022

The FDA sent a notification order to Philips, telling the company it inadequately notified consumers about its CPAP, BiPAP and ventilator machine recall.

August 2022

The FDA reported it received more than 69,000 device complaints, including 168 deaths, related to recalled Philips devices since April 2021. Philips extended the deadline for its repair and replace program into early 2023. At the end of August the company issued another recall for about 1,660 BiPAP devices globally because of contaminated plastic in the motor.

September 2022

Philips issued a warning for five different magnetic CPAP masks that may interfere with a patient's metal implants and cause injury or death. It added warnings to the devices' labels but did not issue a recall.

October 2022

The FDA classifies Philips' earlier warning about magnetic masks as a Class I recall, meaning using the masks if you have contraindications could cause serious injury or death.

November 2022

The FDA received more than 90,000 medical device reports, including 260 deaths. Philips reported silicone foam in repaired Trilogy ventilators may separate from the backing and block air inlets.
The FDA continues to monitor the situation. So far, the agency has classified all of these recalls as Class I. The regulator will continue to update the public as more developments arise.
How Do I Know if My CPAP Was Recalled?
People who use a Philips CPAP can check Philips' device registration and recall contact information page. This page lists all the recalled machines along with pictures to help users check their devices.
If you aren't sure if your machine is affected, Philips has set up a registration process that allows users and caregivers to look up the serial number of their device. They also have an instructional video that shows you how to register the device.
Users and caregivers can also call 877-907-7508.
How Can I Replace a Recalled CPAP?
Philips has said it has a comprehensive repair and replace program for recalled CPAP machines. On Sept. 1, 2021, Philips announced that it received its authorization from the U.S. Food and Drug Administration to begin replacing the problematic foam in affected devices or replacing them with new DreamStation 2 models in the U.S.
Users and caregivers can register for this program on the Philips' website. The repair and replacement should take about 12 months, Philips said in its Sept. 1, 2021 press release.
In May 2022, the FDA said it was considering issuing an order to require Philips to  "submit a plan for the repair, replacement, or refund of the purchase price of recalled devices manufactured after November 2015."
Philips has said it will provide a written response, and in the meantime, the FDA is holding back on issuing an order.
Your doctor may tell you to try CPAP alternatives, such as lifestyle changes, nasal decongestants, losing weight or sleep apnea surgery.
Health Risks of Using a Recalled CPAP Machine
In addition to general Philips CPAP side effects, recalled machines pose unique risks because of exposure to particles or gases from degraded foam. These include: Chemical exposure risk, toxic effects, cancer and respiratory issues. Bladder cancer, lung cancer and stomach cancer are among the cancers linked to CPAP.
Potential risks associated with recalled devices, include:
Irritation (skin, eye and respiratory tract)
Cough
Chest pressure
Sinus infection
Inflammatory response
Headache
Asthma
Organ problems (e.g. kidneys and liver)
Carcinogenic effects (risk of various cancers)
As of November 2022, the FDA has received more than 90,000 medical device reports linked to PE-PUR foam breakdown or suspected foam breakdown. These include 260 reports of death.
What to Do if Your CPAP Has Been Recalled
The FDA recommends people using a recalled Philips CPAP machine talk to their medical provider to discuss their treatment options.
In September 2021, Philips began replacing PE-PUR foam in recalled machines with a silicone foam. But in November 2021, the FDA released a Philips CPAP recall update notifying the public that it found the new silicone foam may still pose a health risk.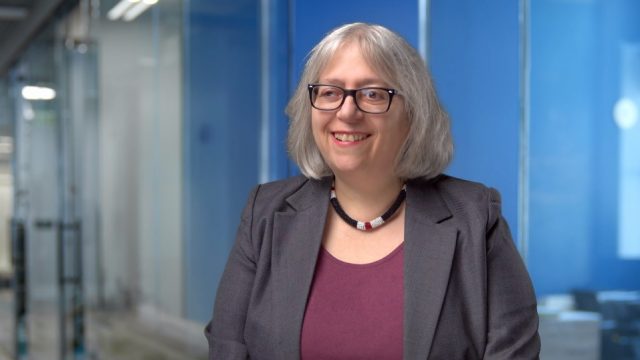 Currently, the FDA doesn't recommend that patients who received a repaired recalled CPAP from Philips stop using their machines with silicone foam. The agency is still investigating the potential risk and will update the public.
Your provider may decide to:
Stop your CPAP treatment.
Recommend another CPAP machine that has not been recalled.
Try other treatments, such as oral appliances or positional therapy.
Suggest lifestyle therapies for sleep apnea, including losing weight, stopping smoking, avoiding alcohol or surgical options.
Recommend you continue to use the device if the benefits outweigh the risks.
Patients who suffered injuries from a recalled device may choose to file a Philips CPAP lawsuit. Family members may also file lawsuits on behalf of their loved ones.
Make sure to speak to a lawyer right away because there is a time limit to file — called a statute of limitations — that is different in each state.
Common Questions About the CPAP Recall
Which Philips machines are more likely to experience foam breakdown?
Machines exposed to heat and humidity are also most likely to suffer from foam breakdown. According to Philips, ozone cleaners can also increase foam breakdown risk. Most of the machines in the June 2021 PE-PUR foam recall are first generation Philips DreamStation CPAP machines.
What are the risks of continuing to use my CPAP machine?
If you continue to use your old CPAP machine, you may expose yourself to chemicals with the potential risk of toxic effects, respiratory issues and cancer. However, Philips has assured customers that the risk is low. 
What if I can't wait for a CPAP replacement?
If you can't wait for Philips to replace your CPAP machine, your doctor may recommend that you continue to use your recalled device if the benefits outweigh the risks.
Otherwise, you may choose to get a new CPAP machine from another company. Philips also makes a newer CPAP model called the DreamStation 2, which is not part of any recalls.
How should I clean my CPAP machine?
Use distilled water or mild detergent to rinse the various CPAP parts, including tubing, water chamber, masks and nasal pillows. Air-dry the parts after washing them but don't expose them to sunlight. You can use vinegar to sanitize and disinfect the humidifier. 
Please seek the advice of a medical professional before making health care decisions.
Share This Page:
How can we improve this page?
Thank You for Your Feedback
We appreciate your feedback. One of our content team members will be in touch with you soon.
We appreciate your feedback. One of our content team members will be in touch with you soon.
Who Am I Calling?
Calling this number connects you with a Drugwatch representative. We will direct you to one of our trusted legal partners for a free case review.
Drugwatch's trusted legal partners support the organization's mission to keep people safe from dangerous drugs and medical devices. For more information, visit our partners page.