Philips CPAP Lawsuits
People who suffered cancer, lung problems or other injuries after using a recalled Philips machine may file a Philips CPAP lawsuit for potential compensation. Philips recalled millions of its CPAP, BiPAP and ventilator machines because of potential carcinogen and toxic chemical exposure.
See If You Qualify for a Philips CPAP Lawsuit
If you developed cancer or other serious injuries after using a Philips CPAP machine, you may be entitled to compensation. Get a free case review.
We value your privacy.
By clicking REVIEW MY CASE
, you agree to our
privacy policy
and
disclaimer
. After submitting, you will be contacted by one or more of Drugwatch's
trusted legal partners
(including autodialed and prerecorded calls or text/SMS messages). Msg. and data rates apply. Your consent to text messaging is not required for a case review and you may opt out of text messages at any time by texting STOP. This is legal advertising.
Why Are People Filing Philips CPAP Lawsuits?
People are filing Philips CPAP lawsuits because the polyester-based polyurethane (PE-PUR) sound abatement foam in recalled Philips CPAP, BiPAP and ventilator devices may cause cancer and serious respiratory problems.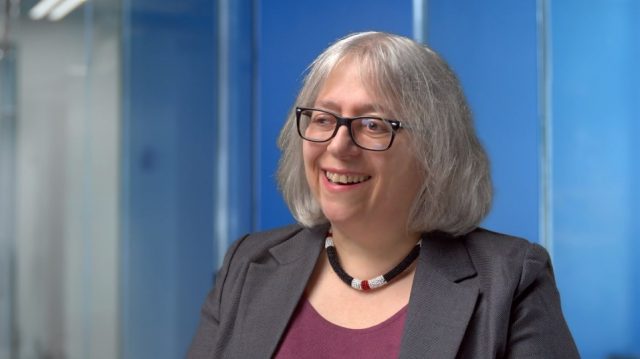 Individual injury lawsuits seek compensation for injuries and claim Philips manufactured defective devices but didn't warn the public of the risk or serious injuries. A handful of class-action lawsuits demand that Philips pay for the cost of replacing CPAP devices.
"The FDA's investigation further reveals the company's own internal testing showed the degradation products of PE-PUR foam are toxic and potentially carcinogenic. The company chose to keep using the PE-PUR foam anyway, and did not alert the public to the risk of harm," Brendan McDonough, an attorney overseeing Philips CPAP litigation with national law firm Weitz & Luxenberg, told Drugwatch.
2021 CPAP Machine Recall
The Philips CPAP recall in June 2021 affected millions of CPAP, BiPAP and ventilator devices. The company said degraded PE-PUR foam may release black particles and toxic gasses that users may inhale or swallow. The recall and health risks have led people with sleep apnea to find Philips CPAP alternatives.
The CPAP device maker announced on Sept. 1, 2021, that it would repair or replace recalled devices, but it may take a year to complete the process. But on Nov. 12, 2021, an FDA CPAP recall update found the new foam being placed in replacement machines may also pose a safety risk. The agency's inspection report also revealed that Philips knew as far back as 2015 that PE-PUR foam in its breathing machines could degrade.
Philips has attributed some foam degradation to using ozone cleaning machines such as those made by SoClean, Inc. SoClean manufactures cleaning devices that could be used to clean CPAP machines. The company sued Philips for blaming the company. In December 2021, SoClean filed an amended complaint that referenced the FDA's report. According to the complaint, Philips knew for years that the foam could cause "serious risk of harm," but instead of warning the public, it engaged in a smear campaign against SoClean.
2022 Warnings and Recalls
In September 2022, warned the public that magnets on its CPAP masks could interfere with metallic implants such as pacemakers, neurostimulators and stents an cause serious injuries or death. Philips did not refer to it as a recall, instead it updated the product's label to add warnings.
In October 2022, the FDA announced it had classified it as a Class I recall. The agency affirmed that using the affected masks could cause serious injury or death.
The company also issued an additional recall for contaminated plastic parts in 1,660 BiPAP machines in September 2022. The parts could emit toxic chemicals or stop the machine from working.
Court Documents Reveal Philips Knew About the Problem for Years
In June 2022, unsealed court documents revealed that Philips knew about the problem for at least three years before the recall. An engineer said he received complaints about "disintegrating polyurethane" that made its way into the machine's airways, Bloomberg reported.
In the same month, Philips released an update on its PE-PUR foam testing. The company said that the levels of chemical gasses released by the foam weren't expected to cause problems. It also continued to place blame on ozone cleaners, saying the foam in machines exposed to ozone cleaners was 14 time more likely to degrade. So far, the FDA hasn't released any new guidance or confirmed Philips' findings.
Injuries Named in CPAP Lawsuits
Degraded sound abatement foam can cause a wide variety of health problems, and lawsuits claim Philips' CPAP causes cancer and organ damage.
Philips received reports of headaches, airway irritation, chest pressure, cough and sinus infection, but other potential health risks include "serious injury which can be life-threatening or cause permanent impairment."
Lawyers are accepting Philips CPAP lawsuit claims from people who suffered the following injuries after using one of the recalled devices.
Acute Respiratory Distress System (ARDS)
Brain Cancer
Breast Cancer
Chemical Poisoning
Heart Attack
Heart Failure
Hematopoietic Cancer
Kidney Cancer
Kidney/Renal Damage
Kidney/Renal Disease
Leukemia
Liver Cancer
Liver Damage
Liver Disease
Lung Damage
Lung Disease
Lymphatic Cancer
Multiple Myeloma
Nasal Cancer
Non-Hodgkin Lymphoma
Papillary Carcinoma
Pleural Effusion
Prostate Cancer
Reactive Airway Disease (RAD)
Rectal Cancer
Respiratory Failure
Severe Ear Inflammation
Severe Nose Inflammation
Severe Throat Inflammation
Testicular Cancer
Thyroid Cancer
As of August 2022, the FDA has received more than 69,000 medical device reports, including 168 deaths linked to broken down PE-PUR foam in the Philips CPAP machines.
The reports include injuries such as cancer, pneumonia, dizziness, asthma, headache, infection, cough, difficulty breathing and chest pain.
Did you develop cancer, respiratory issues or other serious health problems after using a Philips CPAP machine?
Philips CPAP Foam Exposure Symptoms
Philips' lab tests showed degraded foam from devices included in the Philips CPAP recall may release many toxic chemicals, including: Toluene diamine, toluene diisocyanate, diethylene glycol, dimethyl diazine, and phenol, 2,6-bis (1,1-dimethylethyl)-4-(1-methylpropyl)-.
Exposure to CPAP foam can cause a number of side effects.
CPAP foam exposure symptoms include:
Airway irritation and inflammation
Asthma
Carcinogenic effects
Chest pressure
Cough
Dizziness
Headache
Hypersensitivity
Inflammatory response
Organ damage (liver, kidney and others)
Sinus infection
Skin, eye and respiratory tract irritation
Upper airway irritation
Who Qualifies to File a CPAP Lawsuit?
Anyone under 80 years of age who used a recalled Philips Bi-PAP, CPAP or ventilator and suffered the Philips CPAP side effects mentioned earlier or those who lost a loved one because of these injuries may be eligible to file a lawsuit.
Injuries included in potential lawsuits include many types of cancer, respiratory problems and organ damage related to using a recalled Philips CPAP device. You may qualify if you suffered any of the injuries mentioned.
If you aren't sure if you qualify, a CPAP lawyer can help you determine your eligibility at no cost to you. Make sure you speak to an attorney right away.
Why File a CPAP Lawsuit?
If a recalled Philips CPAP has injured you or a loved one, you have a right to file a claim for potential compensation. Lawyers taking Philips CPAP lawsuit claims will investigate your claim free of charge to see if you qualify. Time is limited to file, so talk to a lawyer as soon as possible.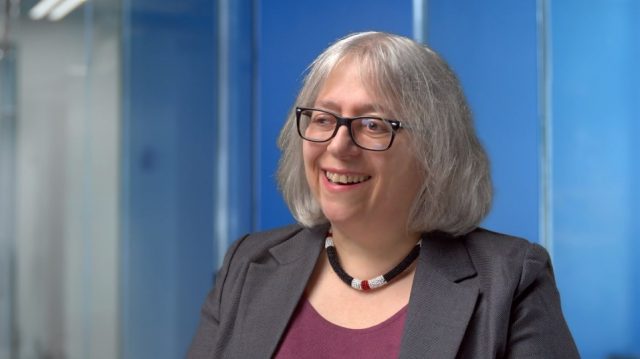 According to Philips, "these potential health risks could result in a wide range of potential patient impact, from transient potential injuries, symptoms and complications, as well as possibly serious injury which can be life-threatening or cause permanent impairment."
You or a loved one may be injured permanently because of a faulty BiPAP, CPAP or ventilator. Filing a lawsuit may pay for past and future medical bills, hold Philips accountable for putting you or a loved one at risk and compensate you for pain and suffering.
Philips CPAP Lawsuit Updates
The Philips CPAP lawsuits are in their initial stages, and there have been no settlements or jury verdicts yet. Because millions of CPAP, BiPAP and ventilator devices have been recalled, lawyers expect a large number of lawsuits.
On Oct. 8, 2021, the Judicial Panel on Multidistrict Litigation (JPML) granted a motion to consolidate more than 110 federal CPAP lawsuits against Philips. The panel of seven sitting federal judges selected Senior U.S. District Judge Joy Flowers Conti in Pittsburgh to handle the class-action claims. They also agreed that the MDL should include personal injury cases. 
As of September 2022, Philips faces 323 federal lawsuits in Pennsylvania. The company also faces several class action lawsuits for financial damages.
Potential Settlement Compensation
Some lawyers have speculated that potential Philips CPAP settlement amounts could range from $100,000 to $500,000. However, it's still too early in the litigation to give an accurate amount.
Typically, jury verdicts from bellwether trials give plaintiffs and defendants an idea of the value of each case, though cases can settle any time before trial. So far, no trial dates have been set.
Questions CPAP Lawyers May Ask
When you contact a lawyer about your potential Philips CPAP injury case, they may ask you questions about your experience with your CPAP machine. Make sure you gather medical records, medical bills, receipts and any other documents to answer questions with as much detail as possible.
Which Philips sleep apnea machine did you use?
This litigation involves breathing devices included in the Philips CPAP recall. Make sure you know the brand and model of your machine. If you aren't sure if your breathing machine is a recalled Philips CPAP, BiPAP or ventilator, the attorney can help you figure it out.
Did you keep your recalled CPAP machine?
It's important to keep your recalled Philips machine for evidence in a potential case. Your lawyer can help you keep the machine if your supplier is asking you to return it.
What serious injuries are you experiencing from your CPAP device?
Tell the lawyer about any serious Philips CPAP side effects your doctor diagnosed you with, especially serious breathing problems, organ damage or cancer. Have your medical records handy to answer questions.
What symptoms did you experience?
Your lawyer will want to know if you experience any symptoms related to inhaling particles of toxic gas from sound abatement foam. This may include breathing problems, headaches, dizziness or other medical problems.
Why are you interested in filing a CPAP lawsuit?
Tell your lawyer what types of damages you want to be compensated for and why you want to file a lawsuit. This can include medical bills, lost wages, pain and suffering and holding Philips accountable for manufacturing a defective machine.
Please seek the advice of a medical professional before making health care decisions.
Share This Page:
How can we improve this page?
Thank You for Your Feedback
We appreciate your feedback. One of our content team members will be in touch with you soon.
We appreciate your feedback. One of our content team members will be in touch with you soon.
Who Am I Calling?
Calling this number connects you with a Drugwatch representative. We will direct you to one of our trusted legal partners for a free case review.
Drugwatch's trusted legal partners support the organization's mission to keep people safe from dangerous drugs and medical devices. For more information, visit our partners page.