IVC Filter Recalls
IVC filter recalls affected more than 81,000 devices from 2005 to 2015. Cordis recalled 62,395 OptEase IVC filters in 2013, and Bard recalled 1,183 Denali devices in 2015. Most of the recalls were for packaging or labeling errors. Despite hundreds of reported injuries, Cook Medical and Bard never recalled the filters named in lawsuits against them.
Manufacturers have not issued any major IVC filter recalls since 2015. But the U.S. Food and Drug Administration still receives reports of IVC filter problems.
The Journal of Vascular Surgery published a report in October 2022 stating that IVC filter complications were between 1.8% and 3.1%.
The FDA MAUDE database shows 500 reports filed in the first four months of 2018 alone. As of May 2018, there were more than 8,000 active IVC filter lawsuits.
Lawsuits claim defective IVC filters killed or injured patients. Most of the lawsuits were over IVC filters that manufacturers never recalled.
Among the manufacturers that have issued recalls are Boston Scientific, B. Braun, Cordis and Bard. Cook Medical has not recalled its IVC filters, even with reports of problems.
Major IVC Filter Recalls
Boston Scientific was the first company to recall IVC filters. The company issued two Greenfield IVC filter recalls in 2005 for patient risks.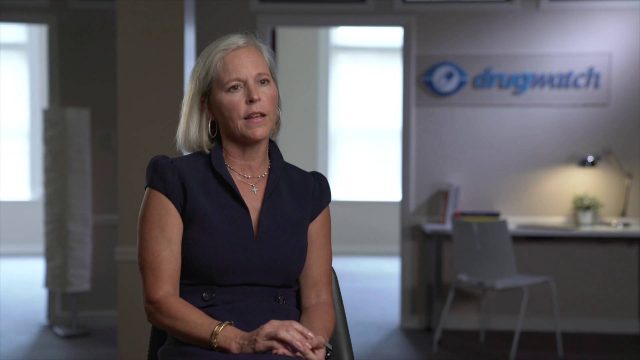 The first recall affected two lots that could cause blood vessel damage. The second was for 18,000 filters that could cause heart or lung embolisms.
In 2007, B. Braun recalled 60 units of its VenaTech filter, citing packaging error.
Cordis issued two IVC filter recalls. Both came in 2013 and involved labeling issues with the OptEase device. The company recalled a total of 62,395 units.
Most recently in 2015, Bard recalled 1,183 Denali IVC filters. The company listed missing warnings on the label as the reason for the recall.
Major IVC Filter Recalls
| Date | Device & Maker | Units | Reason |
| --- | --- | --- | --- |
| March 2015 | Denali (Bard) | 1,183 | Label missing warnings |
| September 2013 | OptEase (Cordis) | 29,395 | Labeling error |
| March 2013 | OptEase (Cordis) | 33,000 | Labeling correction to prevent inserting device backwards |
| October 2007 | VenaTech (B. Braun) | 60 | Packaging error |
| December 2005 | Greenfield (Boston Scientific) | 18,000 | Defect could cause cardiac or pulmonary embolism |
| August 2005 | Greenfield (Boston Scientific) | 2 lots | Possible blood vessel damage |
The FDA also took action during that 10-year period. The agency issued an IVC filter safety communication in 2009. It updated the warning in 2014.
The FDA saw a growing number of IVC filter complaints. People filed more than 900 adverse event reports in less than five years.
The agency told doctors to remove IVC filters when the risk of pulmonary embolism passed.
The FDA said doctors should remove the devices between 29 and 54 days after implantation.
It relied on a study in the Journal of Vascular Surgery to determine the window.
Cook Medical IVC Filter Recall
As of May 2018, Cook Medical had not issued a Gunther Tulip or Celect IVC filter recall. But there are hundreds of reported injuries from the two devices.
The FDA received 130 reports of Celect IVC filter complications in the first four months of 2018. There were more than 230 for the Gunther Tulip IVC filter.
A 2015 study found a high perforation rate with Cook Celect IVC filters. Researchers compared Celect IVC filters to Rex Medical's Option IVC filters.
They looked at 187 patients fitted with one or the other. The researchers found 43 percent of the Celect patients suffered perforated blood vessels. None of the Option patients suffered perforations.
Did you suffer serious complications from your IVC filter?
Bard IVC Filter Recall
In 2015, an NBC News investigation linked Bard's Recovery IVC filter to 27 deaths. But the company never issued a Recovery IVC filter recall.
Fact
Bard never recalled the IVC filters named in most of the 3,800 IVC filter lawsuits the company faces.
Instead, Bard replaced it with a new model called the G2. The investigation claimed the G2 IVC filter was responsible for another 12 deaths. Bard never issued a G2 IVC filter recall either.
The report blamed the deaths on device fractures and migration through the body. These are among the most dangerous IVC filter complications.
The NBC report cited a confidential study Bard commissioned. The study found Recovery IVC filters had the highest failure rates of any IVC filters at the time.
The doctor who conducted the study warned of filters fracturing and migrating. He told the company more investigation was "urgently warranted."
In 2015, Bard did recall 1,100 of its Denali IVC filters. The devices were missing warnings on their labels.
IVC Filter FDA Warning Letter
The FDA sent a warning letter to Bard in 2015. It told the company about violations FDA inspectors found at its New York and Arizona plants.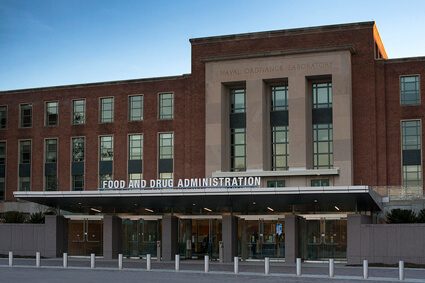 The agency concluded Bard was manufacturing an unapproved medical device.
Bard marketed different versions of the Recovery Cone Removal system. The company designed it for IVC filter removal.
The FDA ordered Bard to stop making and selling the devices until it received FDA clearance.
The FDA also noted issues with the company's process for cleaning IVC filters. The agency said the company failed to confirm inspections and tests on the devices.
FDA Mandatory Recalls
The FDA said it only learned about problems with the Recovery IVC filter after Bard took it off the market.
The agency cannot order a mandatory recall for devices no longer on the market.
"As the FDA learned of potential safety concerns with IVC filters, we investigated the risks of all of these devices."
The FDA orders mandatory recalls only in "rare instances." Companies issue voluntary recalls in most cases.
In most cases, recalls do not affect devices already implanted in a person.
When NBC published its investigative report in 2015, about 20,000 people were living with a Bard IVC filter in their bodies.
Please seek the advice of a medical professional before making health care decisions.
Share This Page:
How can we improve this page?
Thank You for Your Feedback
We appreciate your feedback. One of our content team members will be in touch with you soon.
We appreciate your feedback. One of our content team members will be in touch with you soon.
Who Am I Calling?
Calling this number connects you with a Drugwatch representative. We will direct you to one of our trusted legal partners for a free case review.
Drugwatch's trusted legal partners support the organization's mission to keep people safe from dangerous drugs and medical devices. For more information, visit our partners page.