Knee Replacement Complications
Knee replacement complications can result from surgery or a faulty implant. Loosening is one of the most serious complications after knee surgery and pain is the most common one. Loosening can cause bone fractures, instability and serious falls. Almost all serious complications require revision surgery.
If the more common side effects of a knee replacement occur, they generally begin immediately after surgery. These include swelling, stiffness and pain. If any of these persist beyond a few months, they may be a sign of a more serious complication.
The American Academy of Orthopedic Surgeons (AAOS) says serious knee replacement complications are rare. Less than 2 percent of patients will experience them.
Complications may result from the knee surgery, or patients may develop physical complications related to the device, such as implant rejection.
Other knee replacement complications, such as loosening, may be due to mechanical problems or defects with the implant. More serious complications need revision surgery to correct.
The risk of death from total knee replacement surgery, also known as total knee arthroplasty (TKA), is very low. A 2017 study in the Journal of Bone and Joint Surgery, American volume, found the leading cause of death within 90 days of total joint replacement surgery was ischemic heart disease.
Mechanical Complications
Most implants should last 20 years or longer, but some may fail sooner or at higher-than-expected rates. This can lead to recalls or to patients suing the manufacturer.
The American Association of Hip and Knee Surgeons says there is a 0.5 to 1 percent chance each year that a patient's knee implant will fail. The association calculates that 90 to 95 percent of knee replacements will last 10 years and 80 to 85 percent will last at least 20 years.
Though they are extremely rare, mechanical complications — such as loosening, instability, dislocation, misalignment and device failure — can result from manufacturing defects, poorly fitted implants or problems during surgery.
Unfortunately, these types of problems may not become apparent for many years. Between 2007 and 2014, Smith & Nephew sold more than 42,000 of its Journey I BCS Knee implants. But it wasn't until 2018 that the company announced it was recalling the devices because revision rates were 1.5 times higher than with comparable devices.
Knee Implant Loosening
Loosening is one of the most common complications of total knee replacement surgery. Patients usually need revision surgery to fix it.
There are several causes for loosening. Infection is one of the most likely causes. Faulty design, product defects, or wear and tear on implant parts can also cause loosening.
Lawsuits have claimed DePuy Attune implants loosened because cement used to connect the device to bone failed.
There is little research into loosening problems with the Attune knee. However, a 2017 study in The Journal of Knee Surgery evaluated "clinical, radiographic and intraoperative findings" of patients who received the Attune knee and required revision surgery.
The study's authors reviewed three hospital databases for patients who had total knee replacement revision surgery for tibial loosening at the "implant-cement interface," which is the point where the cement is supposed to connect the implant to the bone. They identified 15 cases in which patients received an Attune knee. The authors found loosening of the tibial components in two of the 15 knees.
Though the researchers only looked at 15 cases, they also checked adverse event reports filed with the U.S. Food and Drug Administration.
"There were 21 reports of tibial loosening at the implant–cement interface in MAUDE database in the past 2 months alone," Peter M. Bonutti and the other authors wrote. "Numerous other tibial failures were reported; however, the mechanisms of failures were not specified."
In a letter to Drugwatch, DePuy stressed that this study looked at only 15 cases and that there is no evidence that this result is replicable across the general population. The company said the Attune knee has not been recalled due to loosening complications.
People also reported loosening with Zimmer NexGen uncemented implants. Between 2010 and 2014, Zimmer recalled 108,000 of the knees due to a risk of loosening.
Zimmer attributed the first recall of 68,000 devices to a problem with instructions to doctors on how to properly implant the devices. The company attributed the second recall in 2014 to a problem with threads that did not properly fit screws that connected the implant to the bone.
People who filed adverse event reports with the FDA, and lawsuits against Zimmer, claimed those screws sometimes failed.
Pain and Other Physical Complications
Knee replacement surgery can result in physical complications ranging from pain and swelling to implant rejection, infection and bone fractures.
Pain may be the most common complication following knee replacement surgery. It's normal for patients to experience some degree of pain up to six months after surgery. But if pain persists past six months after the procedure, it's generally considered to be long-term, or chronic, pain.
Several studies have looked at the frequency of chronic pain among total knee replacement patients. Findings suggest anywhere from 16 percent to 44 percent of patients are reporting this side effect.
"It is also possible that the true prevalence of chronic pain after TKA is even higher than estimated in research studies, as some patients may be reluctant to report that they have pain," authors of a 2018 article published in EFFORT Open Reviews wrote.
Knee Replacement Loosening Symptoms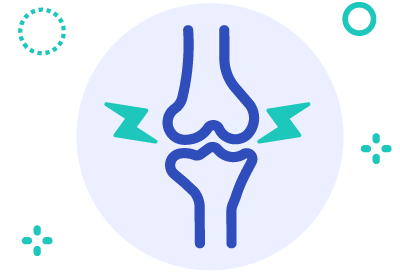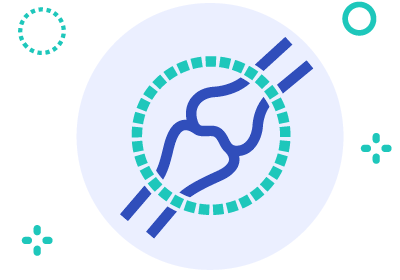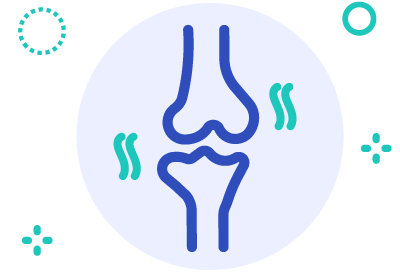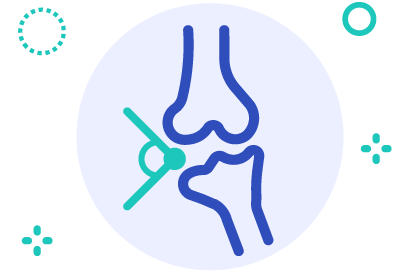 Instability and Dislocation
Authors of a 2016 study in The Bone and Joint Journal said instability is a chief reason for revision surgery. It accounted for as many as one in five revision surgeries described in medical literature, according to the study.
Instability can cause excessive wear on implant parts. It can also cause patients to fall, resulting in further injuries including fractures. In the worst cases, instability can cause the implant to dislocate.
Authors of a 2018 study in the journal Orthopaedic Proceedings called TKA dislocation "an unusual but dramatic" complication. The researchers looked at roughly 31,000 TKAs performed at a single hospital since 1970. Their study estimated dislocations occurred in 1.87 of every 1,000 arthroplasties. It also found that revision surgery was successful in repairing dislocated prosthetics in 89 percent of cases.
A 2014 case report and literature review in the Journal of Orthopaedics found that dislocation tends to happen from both "high and low energy" traumas. The authors concluded prosthetic knees and natural knees dislocated for similar reasons, including overextending the joint.
Knee Replacement Instability and Dislocation Symptoms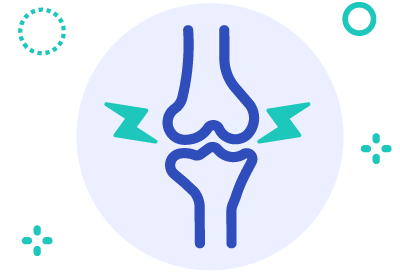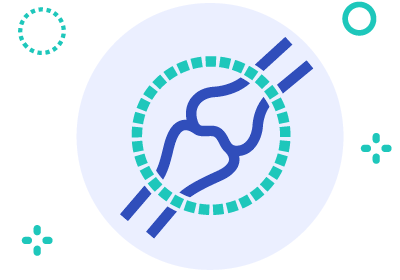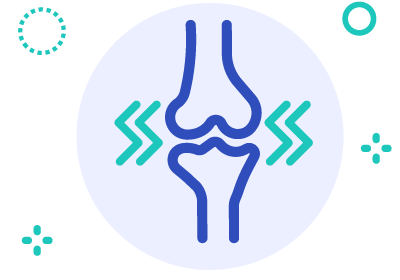 Misalignment and Failure
Components in an artificial knee have to be precisely aligned to work. If they do not line up, they can wear out too soon. Or the implant can fail without warning.
Symptoms of misalignment and failure include instability, pain and swelling. Other signs include reduced range of motions and warmth or heat around the joint. Patients almost always need revision surgery to fix misalignment problems.
A 2017 study in Bone Joint Research said misalignment, or malalignment, was "associated with several important clinical complications." The study said alignment of TKA components can dramatically affect wear on the device, stability of the patient's ligaments and how long the prosthetic will last.
Excessive weight can cause components in a knee replacement to move out of their proper position and increase the risk of failure. A 2017 study in the Journal of Healthcare Engineering used computer models to look at possible results. The authors found overweight patients were at risk of wearing out polyethylene components prematurely.
Timeline of Recent Chronic Pain Studies
2012

A study in BMJ Open compared the prevalence of chronic pain between people who had total hip replacements to those who had total knee arthroplasty. Only about 9 percent of hip patients reported long-term pain compared to 20 percent of knee patients.

2014

A review of studies and literature published as a chapter in the book Chronic Postsurgical Pain found the frequency of chronic pain after total knee replacement ranged from 24 percent to 44 percent.

2016

A study in the journal Osteoarthritis and Cartilage found as many as 20 percent of patients experience long-term pain and dissatisfaction after surgery.

2018

An article in EFFORT Open Reviews said more recent studies have found 16 percent to 33 percent of patients reported chronic pain after their surgery. "This equates to a high number of patients experiencing this adverse outcome after surgery," the authors wrote.
The exact cause of pain can be difficult to diagnose because it can accompany almost any other complication. When swelling and joint pain happen together, it can be a sign of infection. The combination may also be a sign that there is a mechanical problem with the implant.
"It is also possible that the true prevalence of chronic pain after TKA is even higher than estimated in research studies, as some patients may be reluctant to report that they have pain."
Infection
Infections are a serious complication that threatens a patient's overall health. They are also a leading cause of implant failure. They can damage muscle or bone, weakening the implant.
A 2017 review in the journal Arthroplasty Today looked at six national arthroplasty registries around the world and concluded infection rates increased over time.
Researchers examined data from 2010 to 2015 and found that on average just over 1 percent of patients developed infections requiring surgery. The rate of infection was lower in 2010 and 2011 than in the later years.
"Despite global efforts to reduce postoperative infection, infection burden has actually increased in the selected registries over time," the authors wrote.
Infection can come from bacteria living on the implant, or bacteria may enter the surgical wound during surgery. Symptoms of infection include pain, sudden stiffness, swelling, and warmth, heat or redness around the joint. An infection can also cause fatigue, drainage, fever, chills and night sweats.
Doctors can sometimes treat infection with antibiotics. Left untreated, infections may require surgery to remove the device and infected muscle or other tissue. In rare cases, infections may lead to amputation.
Bair Hugger Devices and Arthroplasty-Related Infections
Thousands of people blame Bair Hugger devices for infection complications following knee replacement surgery. The surgical devices stabilize patients' body temperature during the procedure.
Studies suggest Bair Huggers may stir up particles on operating room floors. Some researchers believe air currents could carry bacteria to the open surgery site. But the studies relied on simulations rather than actual surgeries.
The device's manufacturer, 3M, says the studies prove nothing and that Bair Huggers have been used safely in more than 20 million surgeries. But Bair Hugger lawsuits claim some patients needed amputations to stop infections.
Implant Rejection
Knee implant rejection is extremely rare. People may confuse it with infection, but the two are different complications.
Implant rejection, or metal hypersensitivity, happens when metal in the implant triggers a reaction in the patient's body. This can be an allergic reaction or an autoimmune response. Patients who suffer implant rejection may need revision surgery to remove and replace the device.
Authors of a 2017 study in the Journal of the American Academy of Orthopaedic Surgeons called metal sensitivity issues in TKA surgeries "a controversial topic." They wrote that it was "quite rare" and difficult to diagnose.
The authors said doctors should consider metal hypersensitivity as a possible complication after eliminating other potential causes of pain or swelling. They said revision surgery should be a last resort.
According to the study, there is no widespread test or procedure in place to gauge a patient's risk for metal hypersensitivity prior to surgery.
The Arthritis Foundation says because metal hypersensitivity is rare, testing before surgery is not routinely recommended for all patients. The foundation says people should ask their doctor if they should have an allergy test before surgery. Anyone who has had a reaction to metal jewelry probably should be tested, according to the foundation.
Knee Replacement Rejection Symptoms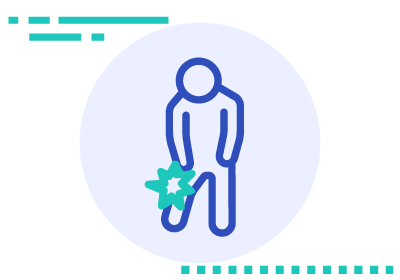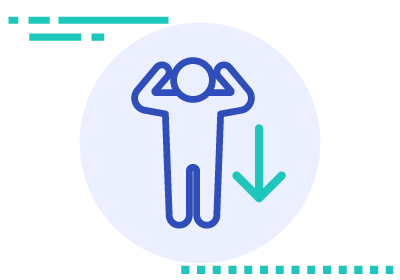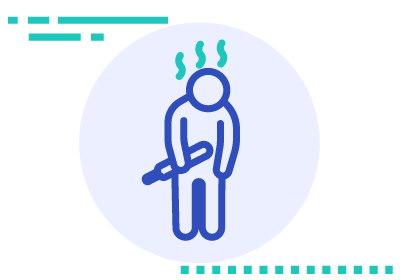 Fractures
Bone fractures after a knee replacement can happen in the thighbone, the kneecap or the tibia (one of the two bones in the lower leg). These are more likely to happen in older patients and those with low bone density issues such as osteoporosis.
Loose components and malalignment or malposition of implants can cause bone fractures. This is a medical emergency and needs immediate treatment.
A 2015 study in the journal Knee Surgery & Related Research said the supracondylar area of the thighbone is the most likely place fractures occur. That area is where the thighbone, or femur, joins the knee.
Even so, the authors wrote that these fractures were seen in less than a half percent to 2.5 percent of TKA patients. They mostly happened within two to four years after surgery.
Fractures to the lower leg bones or kneecap tended to be even rarer.
Medscape reported in 2017 that supracondylar fractures have become more common with an aging population. According to the article by Dr. Steven I. Rabin, the best results for repairing these fractures require surgery. This often entails using a metal plate and screws to connect the broken bone fragments so they can grow back together.
Patients should be aware of the signs of a bone fracture. These include pain and swelling or bruising around the fracture or joint. The leg may appear deformed, or it may be unable to support weight.
Surgery Risks
Knee replacement surgery shares risks with other types of surgeries. These include anesthesia reactions, blood clots, heart attack and stroke.
There are also some risks specific to the procedure, such as nerve damage and nerve block complications. Patients should ask their doctor about what signs and symptoms to watch out for following surgery and during recovery.
Nerve Damage from Surgery
Nerve damage can happen during surgery, but it usually goes away within six months.
Surgeons must cut and stretch skin and muscle during surgery. The American Academy of Orthopaedic Surgeons says "pressure, stretching or cutting" can damage nerves in the leg or around the joint.
Knee surgery may involve special tourniquets to restrict blood flow in the leg. According to a 2013 study in the journal Acta Orthopaedica, these devices may put damaging pressure on nerves.
Symptoms of nerve damage include radiating pain, "tingling" sensation in the leg, and numbness in the leg or foot.
Nerve Block Complications
Some total knee replacement patients may experience nerve block complications. A nerve block is an anesthetic that surgeons inject close to the nerves around a surgical site to relieve pain following surgery.
A 2009 study in The Journal of Arthroplasty found complications of nerve blocks can sometimes delay recovery. The researchers said these complications were rare in their study – they occurred only in 1.3 percent of patients — but they categorized them as "major complications" when they did occur.
The study involved 1,190 patients who underwent knee replacement surgery between January 2004 and July 1, 2007 and received a nerve block. Eight patients suffered femoral nerve palsies – when a patient can't move or feel part of the leg – and eight suffered serious falls resulting in injuries.
Clicking or Popping
Clicking or popping sounds after surgery are a normal knee replacement side effect. This is not necessarily a complication.
"Most people also feel or hear some clicking of the metal and plastic with knee bending or walking," according to the American Academy of Orthopaedic Surgeons.
The noise may be from the metal or plastic parts adjusting inside the leg, or it may be tendons adjusting to the new implant.
The sounds usually decrease or even go away after several months. Clicking by itself is not a serious problem, but patients should let their doctor know if they experience pain, swelling or other noises along with the clicking.
"Most people also feel or hear some clicking of the metal and plastic with knee bending or walking."
Please seek the advice of a medical professional before making health care decisions.
Share This Page:
How can we improve this page?
Thank You for Your Feedback
We appreciate your feedback. One of our content team members will be in touch with you soon.
We appreciate your feedback. One of our content team members will be in touch with you soon.
Who Am I Calling?
Calling this number connects you with a Drugwatch representative. We will direct you to one of our trusted legal partners for a free case review.
Drugwatch's trusted legal partners support the organization's mission to keep people safe from dangerous drugs and medical devices. For more information, visit our partners page.