In recent years, several complaints have emerged over knee replacement devices. They include allegations that some popular knee replacement components have failed prematurely or loosened, leading to injuries such as infection, inflammation, and bone or muscle damage. Some knee implant makers have been sued.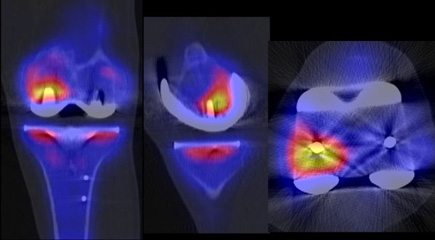 Premature knee replacement loosening can lead to infection, inflammation and pain
These issues can force manufacturers of artificial knee implants to recall products or components. In most cases, a company recalls a medical device on its own when it learns there may a defect. In some instances, a manufacturer will issue a recall after the FDA raises concerns or requests a recall.
A recall of an implanted device, such as an artificial knee, doesn't always mean that the devices have to be removed (explanted) from a patient. Often, when an implanted device has the potential to fail unexpectedly, companies will tell doctors to contact their patients to go over the risks of removing the device or leaving it in place.
How Are Knee Replacement Recalls Determined?
By law, companies must notify the FDA when they correct or remove a product on the market. The agency will then review the strategy the company proposes to address the problem and notify the public.
The FDA divides recalls into three classes:
Class I: "A situation in which there is a reasonable probability that the use of or exposure to a violative product will cause serious adverse health consequences or death."
Class II: "A situation in which use of or exposure to a violative product may cause temporary or medically reversible adverse health consequences or where the probability of serious adverse health consequences is remote."
Class III: "A situation in which use of or exposure to a violative product is not likely to cause adverse health consequences."
Once it classifies a recall, the FDA updates its Medical Device Recall Database and notifies the public in its weekly Enforcement Report. The FDA posts separate press releases or public notices for all Class I recalls and some Class II and Class III recalls.
The Medical Device Recall Database is again updated after the FDA terminates or closes a recall.
Top Companies Responsible for Most Recalls
In 2013, Consumers Union, a nonprofit consumer-advocacy organization, conducted an extensive analysis of knee implant recalls reported to the FDA's medical device database over the previous 10 years. The organization found a total of 709 knee-implant device or component recalls were issued from February 2003 to May 2013.
The majority (619) came from the three largest orthopedic manufacturers in world at the time:

Zimmer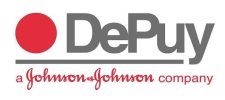 DePuy

Also issuing recalls were Biomet with 75, Smith & Nephew with 11 and Wright with 4. Biomet merged with Zimmer in 2015, creating Zimmer Biomet.
DePuy Recalls
DePuy, a subsidiary of Johnson & Johnson, is one of the largest-joint replacement manufacturers in the world and is known for its High-Flex knee implants: the Sigma CR150 High-Flex Knee System and the Sigma RP-F Knee System.
In December 2017, DePuy recalled all lots of its Sigma HP PFJ Cemented Trochlear Implants. The company discontinued the device as part of its recall. The device was a standalone part used in partial knee replacements. It told surgeons to use an alternative component or consider a total knee replacement.
DePuy had distributed 7,500 of the implants since 2006.
DePuy has issued hundreds of recalls over the years. Between 2003 and 2013, DePuy recalled 277 devices or components, more than any other knee implant manufacturer. The company also had the most FDA Class I recalls — considered the most serious — with four. Another 470 recalls were Class II and three others were Class III recalls.
Reasons for DePuy knee implant recalls have included:
Difficulty assembling components – a defect made it difficult for surgeons to properly attach a component
Faulty seal – affected the performance of the component
Mislabeling – components were mislabeled for left and right sides
Potential fracturing – components could fracture during normal activities requiring revision surgery
Sizing problems – screws were the wrong size
In 2012, DePuy recalled a number of its custom devices after the FDA warned the company it had failed to seek the agency's approval for commercial sales.
In February 2013, the FDA issued a recall announcement for DePuy's LPS Diaphyseal Sleeve, a sleeve component that allows surgeons to correct defects in the knee's soft tissue and bones. The FDA determined the sleeve may not be able to handle potential physiologic loads during normal patient activities, which could result in fracture of the sleeve at the taper joint and potentially result in loss of function, loss of limb, infection, compromised soft tissue or death.
Fact
DePuy's LPS Diaphyseal Sleeve was recalled in 2013 after the FDA found it may not be able to handle physiologic loads during activities.
Prior to the sleeve recall, DePuy recalled its LCS Knee Implant-Meniscal devices because of label errors, which stated the wrong size.
The company also recalled a model sold outside the United States, the LCS Duofix Femoral Component, for more serious reasons. A substance used in manufacturing called alumina had lodged into joint surfaces, causing pain and swelling in patients who received the implant. The product was also linked to increased revision rates, or follow-up surgeries required to adjust or replace implants if they fail.
In 2010, DePuy recalled its PFC Sigma Knee Systems after the FDA warned the products didn't have proper approvals. The company claimed the products properly bypassed approval procedures because they were custom-made devices, but the FDA disagreed and sent DePuy a warning letter, which led to the recall.
Since 2013, the FDA's database shows DePuy has issued at least seven recalls of knee implant-related components or surgical tools.
DePuy Knee Implant-Related Recalls
| Date | Amount | Device Type | Reason |
| --- | --- | --- | --- |
| December 2017 | 7,500 | SIGMA HP PFJ Cemented Trochlear Implants | Elevated revision rates |
| January 2016 | 351 | SIGMA HP MBT Non-Keel Punch Knee Instruments | Design flaw that could cause a delay in surgery |
| September 2015 | 7,488 | Specialist 2 Intramedullary (SP2 IM) Rod | Instrument fracturing during surgery and leaving parts of the rods in patients |
| June 2015 | 13,964 | Attune Knee Tibial Articulation Surface Instruments | Could come off during surgery, leaving a part in device in the patient |
| March 2015 | 28,732 | LCS Complete RPS Inserts | Reports of higher revision surgery rates in Australia |
| November 2014 | 7,944 | Attune Intuition Impaction Handle | Reports of fractures potentially leaving parts in the patient |
| November 2014 | 4,555 | Attune Intuition Impactors | Used along with the impaction handles, the devices could fracture and pieces could be left in the patient |
| February 2014 | 129 | S-ROM Noiles Rotating Hinges | Defective packaging could compromise sterility |
Zimmer Biomet Recalls
Zimmer Biomet is the largest knee-implant maker in the world. The company took on its present form with the merger of Zimmer and Biomet in 2015. Between the two of them, they had 299 knee implant-related recalls in the Consumers Union analysis.
Prior to the merger, Zimmer initiated 224 recalls of its knee-replacement systems between 2003 and 2013. All but one were Class II recalls and the remaining recall was a Class III. Zimmer manufactures numerous knee components including the Persona Knee System and the NexGen MIS Tibial Component.
Reasons for Zimmer knee-implant recalls have included:
Faulty design – implants and tools were prone to fracture, tools were improperly designed or sometimes fell into the surgical site
Improper fit – implant could be damaged forcing a component into place
Loosening – patients required revision surgery when the implants loosened
Manufacturing problems – debris found in some components, improper polishing of components could lead to early failure
Mislabeling – components were labeled for the wrong side, tools sizes were mislabeled
Missing components – missing parts could lead to delays in surgery
Sterility issues – components may "lack assurance of sterility" according to recall notice
Prior to its merger with Zimmer, Biomet issued 75 knee implant-related recalls between 2003 and 2013. All were Class II recalls.
Reasons for Biomet's knee implant recalls included:
Faulty tools – some tools, missing important features, could lead to excessive wear on the implant
Improper assembly – tools to guide bone cuts could reverse the cuts into bone, causing improper fit
Incorrect tool sizes – surgical tools that did not fit with components could delay surgeries
In 2007, Biomet recalled its Vanguard PS Open Box Femoral Component because it was mislabeled. In 2008, the company issued another recall for the Vanguard DCM PS Plus Tibial Bearing implant because the sizing information was incorrect.
Zimmer recalled nearly 70,000 MIS Tibial Components in 2010 after reports indicated the component's locking screws and stem extensions failed to interlock correctly.
The company has recalled more than 50 knee implant-related tools and components since 2013. Some of them have involved thousands of units.
In 2014, 40,000 Zimmer NexGen knee implants with defective screws were recalled and in 2015, Zimmer recalled all lots and sizes of a component of its Persona Knee line of implants. The Class II recall involved all lots and sizes — more than 11,000 in total — of the Persona Trabecular Metal Tibial Plate knee implant. The FDA warned the component could loosen and cause complications.
In January 2017, following their merger, Zimmer Biomet issued a Class II recall for its Vanguard Total Knee System because of mislabeling and packaging problems. The recall affected 15,000 products on the market in the U.S. and 21 other countries.
Zimmer Recalls
In February 2017, Zimmer Biomet recalled more than 28,000 of its Zimmer Biomet polyethylene joint components when it found elevated levels of endotoxins during a routine inspection. The components are used in hip and shoulder implants as well as the company's knee implants.
Zimmer said there was no immediate threat to patients, but long-term exposure could lead to inflammation or other tissue reactions around the implant. In the worst cases, this could lead to aseptic loosening of the implant requiring revision surgery.
The company's recall notice included a 13-page list of the lot numbers affected.
Zimmer still faces hundreds of lawsuits related to high failure rates of NexGen implants. Those cases are consolidated into multidistrict litigation (MDL) in the Northern District of Illinois.
Stryker Recalls
Of Stryker's 118 recalls between 2003 and 2013, there was one Class I, 95 were Class II and 22 Class III. More than two-thirds were implanted rather than procedural devices. Damaged components and early wear of tibial inserts were among the most common reasons for the recalls.
Reasons for Stryker knee-implant recalls have included:
Damaged components – preventing surgeons from implanting an extension that compensated for bone loss
Disassociation – tools used to implant the components came apart from the implant during surgery
Early wear – parts wearing out sooner than expected could require revision surgery to replace
Mislabeled components – parts were labeled for the wrong side
Trial components locked up – surgeons were unable to disassemble components
In January 2012, Stryker Orthopaedics recalled 26,000 of its EIUS Unicompartmental Knee Systems over higher revision rates. The recall came several years after the FDA warned Stryker about procedural problems at joint manufacturing facilities in Ireland and New Jersey. The 2007 warning letters targeted two knee-replacement components — the Duracon and the Scorpio — and other joint components.
April 10, 2013
A Class I recall was issued for Stryker's ShapeMatch Cutting Guides, which were single-use, disposable cutting guides intended to assist in the positioning of total knee replacement (arthroplasty) and the marking of the bone before cutting.
The recall was due to software defects that resulted in wider cutting ranges and displayed parameters that may not have matched the guides produced, including the depth of resection and the angle of the cut.
Prior to the recall, the FDA received 44 reports of incidents related to the ShapeMatch guides, which stopped being available on the market in November 2012.
Stryker agreed to pay $80 million in 2014 to resolve criminal and civil liability related to faulty cutting guides used for knee-replacement surgeries. The guides were a product of OtisMed Corporation, a subsidiary of Stryker.
Since 2013, Stryker has issued at least seven more recalls for components or tools related to its knee implants.
Stryker Components or Tool Related Recalls:
| Date | Amount | Device Type | Reason |
| --- | --- | --- | --- |
| August 2016 | 2,039 | Stryker Orthopaedics Patella Assembly Instruments | Parts could disassociate with an accompanying instrument during surgery |
| June 2016 | 12,469 | Stryker Orthopaedics Modular Handle Triathlon Instruments | Parts could become disassociated from the rest of the instrument |
| September 2015 | 3,444 | MIS Modular Distal Capture Triathlon Instruments | Reports that parts could potentially disassociate from the instruments |
| August 2014 | 1,147 | Triathlon Femoral Components | Packaging issue that could affect the shelf life of the devices' sterility |
| August 2014 | 1,147 | Scorpio Femoral Components | Same packaging issue as the Triathlon components, potentially affecting the components' sterility |
Smith & Nephew Knee Recalls
Between 2003 and 2013, Smith & Nephew had 11 knee implant-related recalls, all Class II. The UK-based medical device manufacturer's knee-implant product line includes devices branded in its Journey, Genesis and Legion series.
Reasons for recalls of Smith & Nephew knee implant related recalls have included:
Packaging errors – tools may have been improperly packaged and tools' sterility may have been compromised
Labeling problems – markings for a drill guide were on the wrong side
In 2003, Smith & Nephew recalled its Oxinium Genesis II and Oxinium Profix II knee devices after reports of pain, loosening and revision surgeries. In 2008, the company recalled its TC-PLUS, VKS and RT-PLUS knee models because the implants contained higher-than-specified levels of iron.
In 2010, Smith & Nephew recalled Journey Uni Tibial Baseplate knee components because the base plates and inserts were prone to breaking.
Additional Smith & Nephew Recalls:
| Date | Amount | Device Type | Reason |
| --- | --- | --- | --- |
| May 2017 | 46 | Legion Tib Cone Impactor Heads | The wrong adhesive was used to assemble them |
| March 2016 | Various Sizes | TC-Plus Primary Tibial Components | A manufacturing defect that could make the polyethylene insert difficult or impossible to seat during surgery |
| January 2016 | 8 | Legion Hemi Stepped, Tibial Screw-On Wedges | Screws were too long |
Wright Medical Knee Recalls
Wright Medical sold its hip and knee division to Corin Orthopaedics in 2016 for a reported $290 million and is no longer a major player in the knee-implant business. But between 2003 and 2013, the company issued four recalls, all Class II.
Reasons for Wright Medical knee-implant recalls have included:
Wrong size – some screws were the wrong length
Co-mingled components – parts of the left and right knees were mixed together causing confusion
A search of the FDA medical device recall database turned up no recalls for knee implant-specific components or surgical tools issued by Wright Medical after the 2013 Consumers Union analysis was published.
Please seek the advice of a medical professional before making health care decisions.
Author
Terry Turner is an Emmy-winning, former television journalist. He is an associate member of the American Bar Association, the ABA's Health Law group and a member of the Alliance of Professional Health Advocates. He holds six certificates in Health Literacy for Healthcare Professionals from the Centers for Disease Control and Prevention. As a Washington-based investigative reporter, he routinely reported on health and medical policy issues before Congress, the FDA and other federal agencies. Terry received his B.A. in Media Arts from Lyon College.
---