Stryker Corporation
Stryker is a global medical technology company. It makes hip replacement implants and surgical instruments, among other products. Stryker has had to recall some of its products because of concern for patient safety. The company has paid billions of dollars to end metal-on-metal hip implant lawsuits. It has also paid nearly $100 million to the federal government to resolve criminal charges.
Stryker is a global leader in medical technology. It makes orthopedic implants and power tools for surgery, among other products.
The company has made the Fortune 500 list for more than 20 years. Its revenues topped $17 billion in 2021.
But, Stryker has also recalled products over concerns for patient safety. Lawsuits against Stryker say some of its metal-on-metal hip implants were defective.
The company paid about $97 million to the federal government to resolve criminal charges. One of the company's CEOs received a jail sentence.
About Stryker
Stryker has more than 40 subsidiaries. It offers products and services in over 100 countries.
The company employs about 33,000 employees globally. Its headquarters is in Kalamazoo, Michigan. Kevin A. Lobo is the current CEO.
Stryker has three business segments: Orthopaedics, MedSurg, and Neurotechnology and Spine.
Its Orthopaedics division includes knee, ankle, trauma and hip implants. It accounted for 38 percent of Stryker's sales in 2017.
Its MedSurg unit brought in the majority of its sales at 45 percent. This unit includes its surgical and endoscopy tools.
How Much Money Does Stryker Make?
Stryker made about $12.4 billion in 2017. Its total revenue was up $3.2 billion in early 2018. The sales growth was an average of 5.6 percent above competitors'.
The company surpassed $12 billion in total revenue for the first time in 2017. Stryker says it's had 38 consecutive years of sales growth.
Stryker spent $787 million on research and development (R&D) in 2017. The company's lengthy list of worldwide patents reached about 6,600.
Stryker History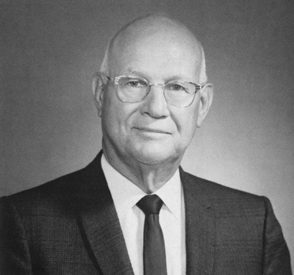 Stryker got its start in 1940. Dr. Homer Stryker rented space for an orthopedics practice in Kalamazoo, Michigan's Borgess Hospital. He used a basement room to work on ideas for medical tools.
One of his first inventions was a hospital bed called a "turning frame." It allowed doctors to reposition patients as needed while keeping the patient immobilized.
The bed was popular with doctors and hospitals. Dr. Stryker hired his first employee to manufacture it in 1941.
In 1946, Dr. Stryker incorporated his business as the Orthopedic Frame Company. The company featured four products: the turning frame, a walking heel for casts, a surgical traction device and a cast cutter.
In 1947, Dr. Stryker developed the idea for an oscillating saw to help simplify the task of cast removal.
The saw used the motor from a malted milk mixer. The device could quickly cut through hard casts but its blade did not cut skin.
Stryker's Legacy
In 1964, the company changed its name to Stryker Corporation.
Dr. Stryker died in 1980. The company reached $36 million in sales that same year.
Stryker Corporation went on to focus on developing new technology. It acquired other companies that could contribute to its success.
For example, it bought Pfizer's Howmedica division in 1998 and nearly doubled its size.
Timeline of Stryker's Notable Acquisitions
1979

Osteonics Corp – provided entry to orthopedic implant market

1981

SynOptics – provided expansion into endoscopy business

1992

Dimso SA – opened opportunities in spinal fixation field

1996

Osteo SA – provided entry into orthopedic trauma market

1998

Howmedica – sent the company's annual sales ballooning to $1.9 billion a year

2009

Ascent Healthcare Solutions Inc. – broadened the company's scope to include reprocessing and remanufacturing of medical devices in U.S.

2011

Boston Scientific's Neurovascular division – expanded neurotechnology business

2013

Trauson Holdings Company Limited – expanded into value segment of emerging markets

2013

MAKO Surgical Corp – provided opportunities to further advance growth of robotic arm assisted surgery in the area of orthopedics

2014

Pivot Medical Inc., Patient Safety Technologies Inc., CoAlign Innovations Inc., Berchtold Holding AG, Small Bone Innovations Inc. – added to the company's medical technology products

2016

Sage Products LLC and Physio-Control International Inc. – expanded medical division

2018

Entellus Medical Inc. – provided access to products designed for minimally invasive treatment of various ear, nose and throat (ENT) diseases
Stryker Products
Stryker's Orthopaedics division makes implants. These include hip, knee, ankle and trauma implants.
The company's operating room equipment can be found in roughly 3,000 American hospitals. It includes everything from robot-assisted surgical devices to fluid extraction devices.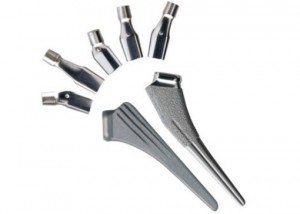 Stryker also creates surgical navigation software and communications systems. It makes hospital beds, stretchers, support surfaces and hospital furniture.
Some of Stryker's most forward-looking innovations involve robotics and 3D printing.
Stryker has developed a proprietary 3D printing process called AMagine. The "AM" stands for "additive manufacturing," the industry's name for 3D printing.
Notable Stryker Products
Hip replacements

Trident, Press-Fit and Cemented Stems, Restoration Modular System

Knee replacements

X3 Advanced Bearing Technology, Triathlon, Scorpio

Computer Assisted Surgery

iNstride, eNact, eNdtrac ASM

Endoscopic Surgery Equipment

Arthroscopy, laparoscopy, gynecology, urology

Visualization and Documentation Systems

Endoscopic cameras, monitors and display systems

Surgical Navigation Systems

Navigation System II, eNlite, NavSuite

Operating Room Integration Systems

SwitchPoint Control Systems, Cable Kits, Documentation Stations

Surgical instruments (general and multi-specialty)

Surgical power tools, Cast Cutter, Cast Vac

Plating systems

VariAx Foot Locking Plate System

Hospital beds

Medical/surgical, critical care, maternity, bariatric

Hospital furniture

Overbed tables, bedside stands, seating, maternity suites

Support surfaces

XPRT, PositionPRO, Isoflex Pressure Redistribution

Neurovascular intervention

InZone Detachment System, Neuroform EZ Stent System
Stryker Lawsuits and Settlements
Stryker hip lawsuits say faulty hip implants caused severe pain and other complications that required surgery to repair. More than 3,400 people sued Stryker after problems with its Rejuvenate and ABG II hip implants led to recalls. Stryker settled lawsuits over the devices for $2 billion. But the company faces new lawsuits over its LFIT V40 hip implant. The first LFIT V40 lawsuit is scheduled for trial in 2019.
Pending Lawsuits Against Stryker
Rejuvenate and AGB II Hip Implants
Number of Lawsuits

1,240 lawsuits pending in Minnesota federal court (MDL-2441) as of May 2018

Settlements

$1.43 billion to settle thousands of lawsuits in 2014; expanded in 2016 to over $2 billion

Patient Injuries

High levels of metal ions in blood and urine; bone and tissue damage; severe pain and revision surgery
LFIT V40 Femoral Head Products
Number of Lawsuits

2271 lawsuits pending in Massachusetts federal court (MDL-2768) as of May 2018; lawsuits filed in New Jersey are consolidated as multicounty litigation (MCL)

Patient Injuries

Excessive wear and metallic debris; bone and tissue damage; severe pain; revision surgery and device failure, including disassociation of femoral head from hip stem and fractured hip stem trunnion
Lawsuit Information
Lawsuits claim Stryker Tritanium Acetabular Shell hip implants were faulty and caused served pain and other serious complications that later required revision surgery.
Stryker Recalls
Stryker has recalled some of its products that led to injuries. Reasons include contamination and defects that caused bone and tissue damage. The FDA investigated these defective products.
Notable Stryker recalls
2012

Product recalled – Rejuvenate and AGB II modular hip stems

Reason for recall – Elevated levels of the metals found in patients implanted with the devices, causing bone and tissue destruction

Number of units recalled – More than 50,000

2016

Product recalled – LFIT Anatomic Cobalt-Chromium V40 femoral heads (LFIT V40)

Reason for recall – Small particles of the metal were released around a component in the hip device, resulting in erosion, bone and tissue damage, and device failure (components became disassociated from each other)

Number of units recalled – More than 42,000

2016 - Sage

Product recalled – Comfort Shield barrier cloths, incontinence clean-up cloths, M-care meatal cleansing cloths and Comfort Bath cleansing washcloths

Reason for recall – Burkholderia cepacia contamination

2017 – Sage (expanded)

Product recalled – Oral Care products

Reason for recall – Cross-contamination issues in Oral-care solutions causing minor irritation and allergic reactions in patients
Stryker Criminal Investigations
In 2014, Stryker subsidiary OtisMed and its former CEO pleaded guilty in federal court to intentionally distributing knee-replacement-related devices that were not FDA-approved.
OtisMed paid more than $80 million to the federal government. A court sentenced former CEO Charlie Chi to two years in prison for his role.
In 2007, Stryker agreed to pay $16.6 million to the federal government to settle a Department of Justice investigation into a former subsidiary, Physiotherapy Associates.
The settlement resolved the federal government's claims that Physiotherapy falsely billed federally-run health care programs for services.
Please seek the advice of a medical professional before making health care decisions.
Share This Page:
How can we improve this page?
Thank You for Your Feedback
We appreciate your feedback. One of our content team members will be in touch with you soon.
We appreciate your feedback. One of our content team members will be in touch with you soon.
Who Am I Calling?
Calling this number connects you with a Drugwatch representative. We will direct you to one of our trusted legal partners for a free case review.
Drugwatch's trusted legal partners support the organization's mission to keep people safe from dangerous drugs and medical devices. For more information, visit our partners page.