Founded as a hospital bed manufacturer in a Michigan basement in 1941, Stryker reported $1.6 billion net income on $11.3 billion in sales for 2016. The company boasts more than 5,600 patents worldwide and sells its products in more than 100 countries.
The company is built around three divisions: Orthopaedics, MedSurg (medical and surgical devices) and Neurotechnology and Spine. Stryker is highly diversified and no single product line represented more than 15 percent of revenues in 2015.
Medical instruments (MedSurg) – 15 percent of revenue
Knee replacements (Orthapaedics) – 14 percent
Endoscopy (MedSurg) – 14 percent
Hip replacements (Orthapaedics) – 13 percent
Trauma and extremities implants (Orthapaedics) – 13 percent
Stryker's MedSurg unit dominates medical instruments sales in the U.S., holding a 35 percent share of the $5.5 billion market. The company's operating room equipment can be found in roughly 3,000 American hospitals and includes power tools for surgery, fluid and waste extraction, and computer and robot-assisted surgical devices.
Orthopaedics — hip, knee, ankle and trauma implants — accounted for 43 percent of Stryker's sales in 2015, the most of any of the three sectors. The company held 22 percent of the hip-replacement market in the U.S. and 20 percent of knee-implant market, making it the third largest player in each.
In May 2017, Stryker announced it would begin issuing payments to about 3,000 people injured by two models of its hip implants as part of a $1.4 billion court settlement the company agreed to in late 2016. Starting at $300,000 per failed implant, the individual payments may be higher depending on the number and types of complications patients suffered.
Stryker: From Bed Builder to Diverse Medical Technology Company
In 1940, Dr. Homer Stryker rented space in Kalamazoo, Michigan's Borgess Hospital to set up an orthopedics practice. He used a basement room to work on ideas for medical tools.
One of his first inventions was something he called a "turning frame." It was a hospital bed that allowed doctors to reposition patients as needed while keeping the patient immobilized. The bed was popular with doctors and hospitals that started placing orders, and Stryker hired his first employee to manufacture it in 1941.
In 1946, Stryker incorporated his business as the Orthopedic Frame Company featuring just four products: the turning frame, a walking heel for casts, a surgical traction device and a cast cutter.
Removing casts remained a difficult and time-consuming process. In 1947, Dr. Stryker hit on an idea for an oscillating saw using the motor from a malted milk mixer. The device could quickly slice through hard casts, but its blade did not cut skin. It was the beginning of Stryker's move into medical technology devices.
Stryker's oscillating saw
Stryker's oscillating saw to remove hard casts was his beginning move into medical technology devices.
In 1958, the Orthopedic Frame Company recorded its first year of more than $1 million in sales. The company had 60 employees and about 90 percent of its products were the result of Dr. Stryker's own inventiveness.
In 1964, the company changed its name to Stryker Corporation and Dr. Stryker finally retired from his medical practice, devoting full attention to being chairman.
The next 15 years saw major growth as Stryker began expansion into international markets, started acquiring other companies, and issued an initial public offering (IPO) on the NASDAQ.
Dr. Stryker died in 1980. The company he started in a basement nearly 40 years earlier reached $36 million in sales and established the forerunners to its current divisions that same year. In the decades after its founder's death, Stryker would focus on international expansion, developing new technology and acquiring other companies.
Innovation and Acquisitions Make Stryker a Global Medical Device Leader
In the 1980s, Stryker acquired SynOptics, allowing an entry into endoscopy markets, rolled out the first cordless, heavy-duty power tools for orthopedics and marketed the first liquid-proof surgical video camera and the first 3-chip medical video camera providing higher quality resolution than previous surgical cameras.
In 1990, Stryker's annual sales hit $280 million.
In the 1990s, the company expanded into Canada, Latin America, Japan, China and Hong Kong and continued opening new offices in Europe. In 1996, Stryker acquired Swiss company Osteo, allowing Stryker to enter the orthopedic trauma market.
One of the company's most important turning points came in 1998, when Stryker acquired Pfizer's Howmedica division for $1.65 billion — the largest business transaction in Stryker's history.
Fact
The purchase of Pfizer's Howmedica division nearly doubled Stryker's size and sent the company's annual sales ballooning to $1.9 billion a year.
Overnight, Stryker became one of the biggest players in the global medical technology industry. In 2002, Stryker made the Fortune 500 for the first time with $3 billion in annual sales. During the early 2000s, the company continued expansion to new countries across Europe and entry into other fields such as pain intervention, surgical navigation and surgical waste management. It also created lines of hip and knee replacement implants specifically designed for the Japanese market.
Between 2010 and 2015, Stryker closed more than 40 acquisitions of other companies or divisions. It spent more than $4 billion to acquire two more companies in 2016. Annual sales topped the $10 billion mark for the first time when the company posted $11.3 billion in sales for 2016.
Stryker Hip Implants Have Been Subject to Recalls and Lawsuits
Amid all its growth and innovation, some of Stryker's products have led to expensive recalls and court settlements.
In 2012, Stryker recalled more than 50,000 of its Rejuvenate and AGB II modular hip stems after people implanted with the devices developed medical complications. Some components in the devices were made of a proprietary chromium-cobalt (Cr-Co) alloy. One of the symptoms people had was elevated levels of the two metals' ions in their body.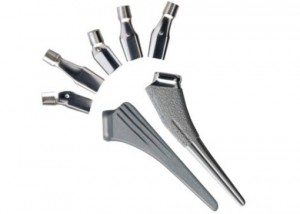 The problems were connected to stress and corrosion where the implant components came in contact with one another. This caused the release of minute amounts of the metals, which studies linked to bone and tissue destruction. Stryker advised people with the devices to consult with their doctors even if they weren't experiencing symptoms.
More than 3,000 lawsuits over the devices were combined in a multidistrict litigation (MDL) in a Minnesota federal court in 2013. MDLs allow similar lawsuits to move more quickly and efficiently through the legal system.
In 2016, the company agreed to a $1.4 billion settlement with plaintiffs. Individual compensation started with a $300,000 base payment with larger amounts for people who suffered additional complications or multiple surgeries.
In 2016, Stryker recalled another Cr-Co alloy hip component for a problem called "trunnionosis." This was a condition in which small particles of the metals were released around a component called the trunnion. The erosion could damage bone and tissue and could even cause the device to fail when the components became "disassociated" from each other.
More than 42,000 components, called LFIT Anatomic Cobalt-Chromium V40 femoral heads (LFIT V40), were recalled.
In April 2017, six federal lawsuits over the LFIT V40 were combined in an MDL in a Massachusetts federal court. At least 27 other lawsuits filed at the time were expected to potentially join the MDL.
In May 2017, the New Jersey Supreme Court ordered all state lawsuits there consolidated into a multicounty litigation (MCL). At least 85 lawsuits had been filed in New Jersey by March 2017.
Stryker Cooperates with Federal Investigations into Company, Subsidiaries
In September 2007, Stryker was the only one of America's five largest orthopedic implant manufacturers who escaped paying into a multimillion-dollar settlement with the federal government over allegations of kickbacks to doctors for using their products and costs being passed onto Medicare and Medicaid.
$311 million settlement
Zimmer, Inc., DePuy Orthopaedics, Inc., Biomet Inc., and Smith & Nephew, Inc. all paid a portion of the $311 million settlement.
Stryker quickly cooperated with the U.S. Department of Justice (DOJ) investigation, led by then U.S. Attorney Chris Christie. While the company was not required to pay into the settlement, Stryker agreed to the same Non-Prosecution Agreement (NPA) as the other firms. The NPA required all five companies, which controlled 95 percent of the orthopedic-implant market at the time, to implement reforms and agree to federal monitoring for 18 months.
Two months later, in November 2007, Stryker agreed to pay $16.6 million to the federal government to settle a DOJ investigation into a former subsidiary, Physiotherapy Associates. Stryker had sold the outpatient physical-therapy business to Chicago private-equity firm Water Street Healthcare Partners for $150 million in June 2007.
"Under the terms of the sale agreement, Stryker will retain responsibility for certain cash damages to be paid in connection with the previously announced investigation of Physiotherapy Associates' billing and coding practices by the United States Department of Justice," Stryker said in a statement at the time. "The company will continue to fully cooperate with the Department of Justice until this matter is ultimately resolved."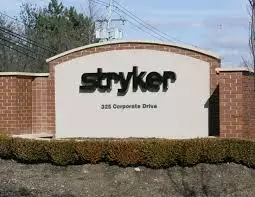 The settlement resolved the federal government's claims that Physiotherapy falsely billed Medicare, Medicaid, and the Defense Departments TRICARE health care programs for services.
In 2014, Stryker subsidiary OtisMed and its former CEO pleaded guilty in federal court to intentionally distributing knee-replacement related devices that had not been approved by the FDA. OtisMed paid more than $80 million in fines, criminal forfeitures and interest to the federal government. Former CEO Charlie Chi was sentenced to two years in prison for his role.
The illegal distribution happened before Stryker acquired OtisMed in November 2009 and Stryker cooperated with the DOJ investigation. But under terms of the conviction, the OtisMed subsidiary was banned from participating in Medicare, Medicaid, TRICARE and other federal health programs for 20 years. Stryker also agreed with federal prosecutors to comply with DOJ measures at the new acquisition to prevent future misconduct there.
Robotics, 3D Printing Featured in Stryker's Future
Stryker's future remains largely focused on innovation, a reflection of its founder's own inventiveness. Stryker spent $715 million on R&D in 2016 and has spent 5 percent or more of its revenue on research and development each year since 2000. Its acquisitions have also focused on bringing in new technology developed by others. Some of Stryker's most forward-looking innovations involve robotics and 3D printing.
In 2013, Stryker acquired orthopedic surgery robot maker Mako Surgical for $1.65 billion. The devices are designed to make surgery more precise for doctors and less painful for recovering patients.
The Mako system is used for planning knee-replacement surgery prior to the operation and assisting during surgery. The system creates a 3D model of how the knee implant will fit. Doctors are able to plan the procedure before ever entering the operating room, and adjust the fit of the implant to the patient. The system also assists the surgeon in precisely removing bone to implant the replacement knee.
Stryker reported installing 30 of the robots in the third quarter of 2016 alone, accounting for what the company called "75 percent year-over-year growth" in Mako system sales.
In 2017, Stryker introduced its Mako Robotic-Arm Assisted Total Knee system. The new robotic system combined Mako technology with Stryker's Triathlon Implant system for total knee replacement. Since receiving FDA approval in 2013, two of the components in the Triathlon Tritanium knee system have been 3D printed.
Styker's New Knee Replacements
Stryker is combining robotics and 3D printing to create and implant knee replacements.
In 2016, the U.S. Food and Drug Administration (FDA) granted 510(k) approval for Stryker's Tritanium PL (Posterior Lumbar) Cage. The spinal implant is manufactured with the company's Tritanium In-Growth Technology, which uses 3D printing to create implants that mimic the porous nature of bones. This allows the implant to function in much the same way as natural bone as bone tissue grows around it.
Stryker has developed a proprietary 3D printing process called AMagine — the "AM" stands for "additive manufacturing," the industry's name for 3D printing. Working from a computer model of the part, a laser melts and creates layers of titanium powder, welding layer-upon-layer as it builds the finished component.
The customized implants can be based on a patient's individual anatomy and needs. In 2016, the company was building a new "Center for Excellence" in Cork, Ireland that would include a 3D printing and manufacturing facility.
In May 2016, Stryker's senior director for platform technology said the company was considering working with hospital chains to develop small 3D printers that could quickly produce custom implants on site.
Speaking at a convention and trade show for the aerospace, defense and medical device industries, Gene Kulesha said the innovation could be less than a decade away.
He outlined the idea of small 3D printers, each with its own team of "print engineers." The engineers would gather data on a patient's unique requirements, design custom implants and deliver them for surgery within six hours.