Tepezza Lawsuit
You may be eligible to file a Tepezza lawsuit if you took the drug and experienced permanent hearing loss or tinnitus. Lawsuits allege that the drug's maker, Horizon Pharmaceuticals, failed to warn doctors and patients about the risk.
This is an active lawsuit
See If You Qualify for a Tepezza Lawsuit
If you experienced hearing loss and tinnitus after using Tepezza, you may be entitled to compensation. Get a free case review today.
We value your privacy.
By clicking REVIEW MY CASE
, you agree to our
privacy policy
and
disclaimer
. After submitting, you will be contacted by one or more of Drugwatch's
trusted legal partners
(including autodialed and prerecorded calls or text/SMS messages). Msg. and data rates apply. Your consent to text messaging is not required for a case review and you may opt out of text messages at any time by texting STOP. This is legal advertising.
What Are Tepezza Lawsuits?
People are filing Tepezza lawsuits after they took the drug and suffered permanent hearing problems, such as hearing loss and tinnitus. According to lawsuits, the drug's label doesn't warn patients or doctors about the risk of hearing loss or tinnitus, and it doesn't warn that these problems may be permanent.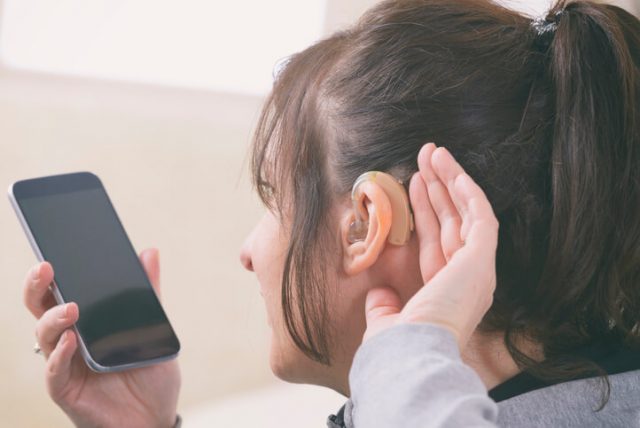 The FDA approved Tepezza, also known as teprotumumab, to treat thyroid eye disease, or TED. The agency approved the drug in January 2020, and it's the only drug available to treat TED. 
During clinical trials, about 10% of patients reported hearing issues. But a 2021 study found the risk could be as high as 65%. 
Why File a Tepezza Lawsuit?
People who took Tepezza and suffered permanent hearing loss or tinnitus may file a Tepezza lawsuit to receive compensation for medical bills, pain and suffering, lost wages and decreased quality of life. Filing a lawsuit may also help warn other patients about the risks of taking Tepezza. 
These permanent side effects of Tepezza don't just cost money, they can also decrease a person's quality of life. Studies show permanent hearing loss or tinnitus can make it difficult to understand others, potentially  leading to feelings of frustration, anxiety and depression. 
Tepezza Hearing Loss
In a study of 26 people who had at least four infusions of Tepezza, 23% suffered hearing loss. Study authors said hearing loss was new or worse after taking the drug.
For some patients, the symptoms went away a few months after stopping the drug. However, others continued to experience symptoms even after stopping treatment. 
Tepezza Tinnitus
In the same study, 27% of people who took Tepezza suffered tinnitus, or ringing in the ears. Some patients' symptoms resolved after a few months. 
Study authors said they didn't know if symptoms could be reversed in patients whose tinnitus continued after stopping treatment. 
Did you experience hearing loss and tinnitus after using Tepezza?
Who Qualifies to File a Tepezza Lawsuit?
You may qualify to file a Tepezza lawsuit if you took the drug and experienced permanent or persistent hearing loss or tinnitus. Only a lawyer can tell you if you qualify. 
Tepezza lawsuit questions lawyers may ask:
When did you use Tepezza?
How many infusions or treatments did you have?
What type of hearing problems did you experience?
When did a doctor diagnose you with hearing problems?
Did your doctor treat you for any Tepezza-related injuries?
Did your doctor tell you that your hearing problems may be related to Tepezza?
If you are interested in filing a Tepezza lawsuit, you should consult a Tepezza attorney right away. There are time limits to file your case. 
Depending on the state you live in, the statute of limitations for a Tepezza lawsuit could range from two to four years. Attorney consultations are free and could preserve your right to file a claim.
Tepezza Lawsuit Status
Tepezza lawsuits are still in the early stages, and there have been no jury verdicts or settlements. Attorneys are still accepting cases. 
Arizona man Daniel Weibel filed one of the first Tempezza lawsuits in August 2022 in Illinois after he took the drug and developed permanent hearing loss. 
Weibel's lawsuit against Horizon Pharmaceuticals claimed that "numerous patient reports, scientific studies, and even Defendant's post-marketing studies have established that Tepezza causes hearing loss. Nevertheless, Defendant failed to warn, instruct, advise, educate, or otherwise inform Tepezza users."
After Weibel received a thyroid eye disease diagnosis, he underwent Tepezza treatment from June 2020 through September 2020. Neither he nor his treating physician were aware of the risk of permanent hearing loss or tinnitus, according to the complaint. 
Please seek the advice of a medical professional before making health care decisions.
Share This Page:
How can we improve this page?
Thank You for Your Feedback
We appreciate your feedback. One of our content team members will be in touch with you soon.
We appreciate your feedback. One of our content team members will be in touch with you soon.
Who Am I Calling?
Calling this number connects you with a Drugwatch representative. We will direct you to one of our trusted legal partners for a free case review.
Drugwatch's trusted legal partners support the organization's mission to keep people safe from dangerous drugs and medical devices. For more information, visit our partners page.